04/08/2017 Portada Inglés , Culture 0 comments
The Virgin of Santa María de Guía Fiestas are one of the essential summer attractions in Gran Canaria.
Groucho Marx lives on. Nowadays he a giant who comes alive every month of August in Santa María de Guía, at the north of Gran Canaria. He blends in with the rest of the colourful and crazy looking characters at the Papagüevos street procession, a peculiar collection of giant dummies without which the town's Fiestas de la Virgen wouldn't make proper sense. These over-sized dummies are really important to the fiestas as they come out every other day onto the streets until 15th August, providing giant-sized fun.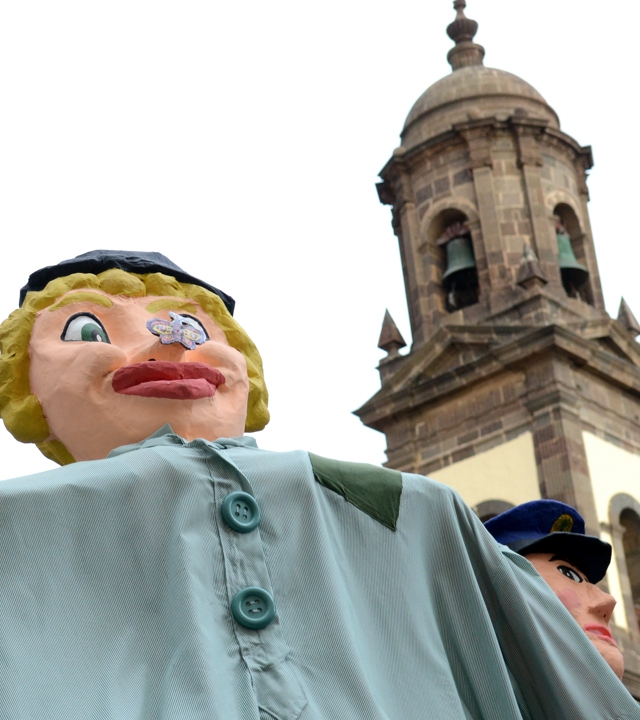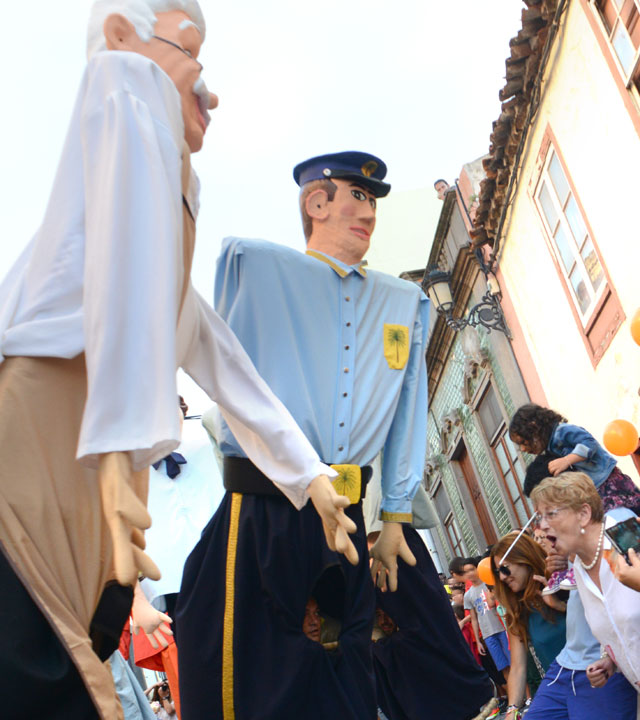 The unique character of the Fiestas of the Virgen of Santa María de Guía shine through in several details. But there is one event that shines through over and above the rest. Here they celebrate their famous Flower Fight, with the only ammunition being the confetti-filled paper balls, and participants' keenness to have fun. The municipal's archiver, Sergio Aguiar Castellano, confirms that documentary evidence of the event goes back as far as 1908. Therefore, these aromatic flower power struggles are part of Gran Canaria's living history. These flowers have roots. Every 15th August this uniquely happy war breaks out, bringing nothing but good news.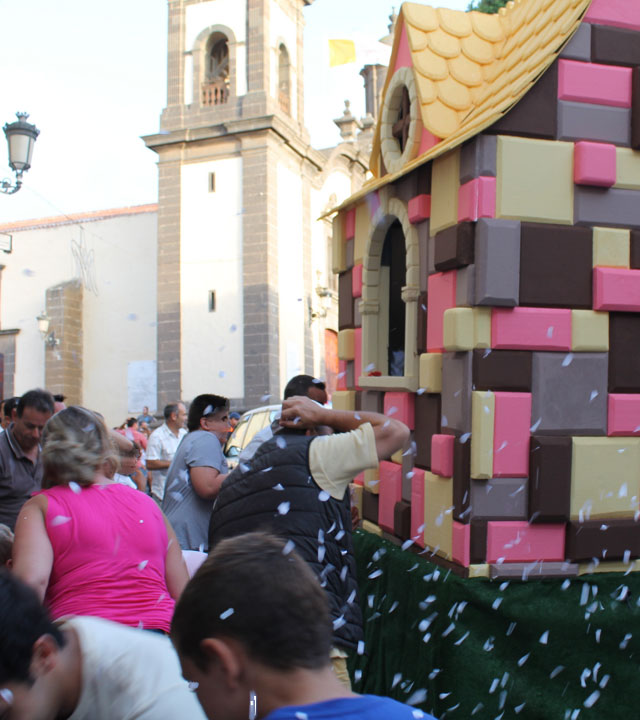 In reality History with a capital 'H' is felt all around the town. The fiestas are the perfect excuse to get to know one of the best preserved historical town centres in Gran Canaria, an urban which also happens to be celebrating the 37th centenary of it being declared a Historical-Artistic Town in 2019. The cobbled pavements simply add to the feeling you are delving into the secrets of the past, a past which continues to unfold in front of our eyes.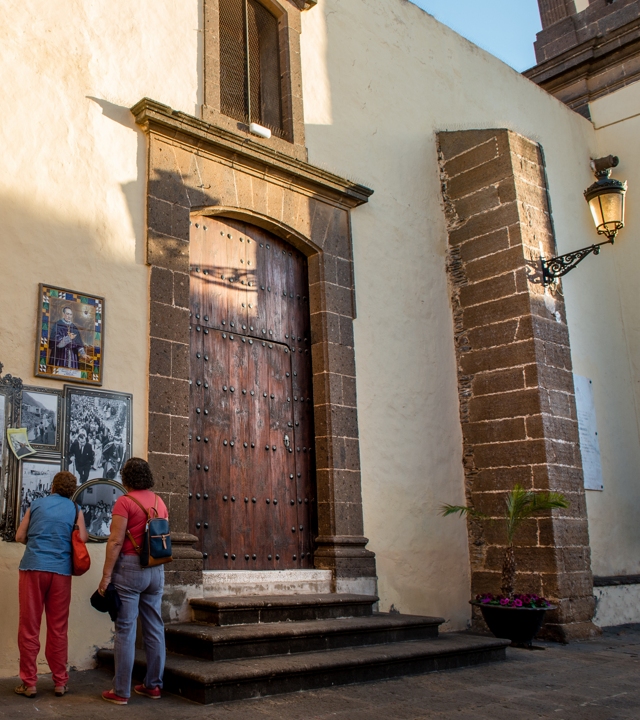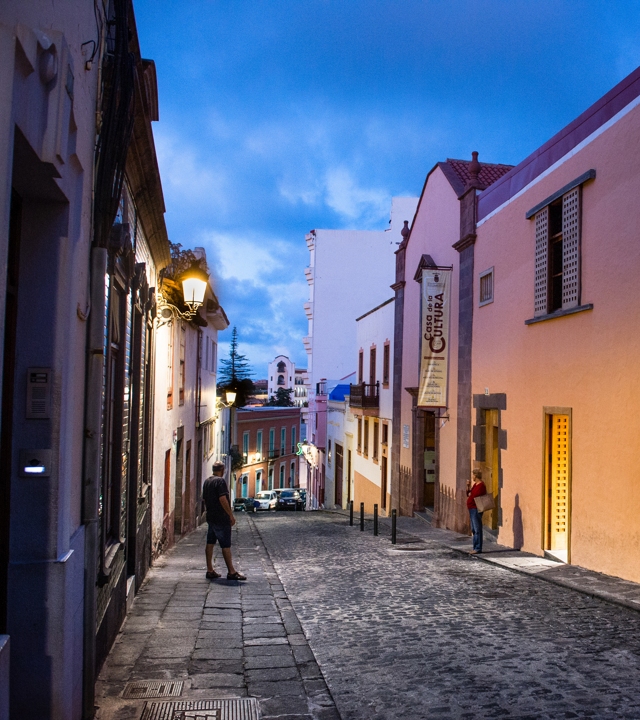 The historical town centre of Guía is like an urban mosaic, made up of stately architecture, with its large town houses displaying elegant stonework designs, in a unique laberynth where it is a joy to walk around and take in carefully maintained carpentry, small simple gargoyles, pipes, drains, roofs and sky roofs. There are significant examples of religious buildings too, such as the parish church and the old Franciscan hospice, nowadays the town's Cultural Centre.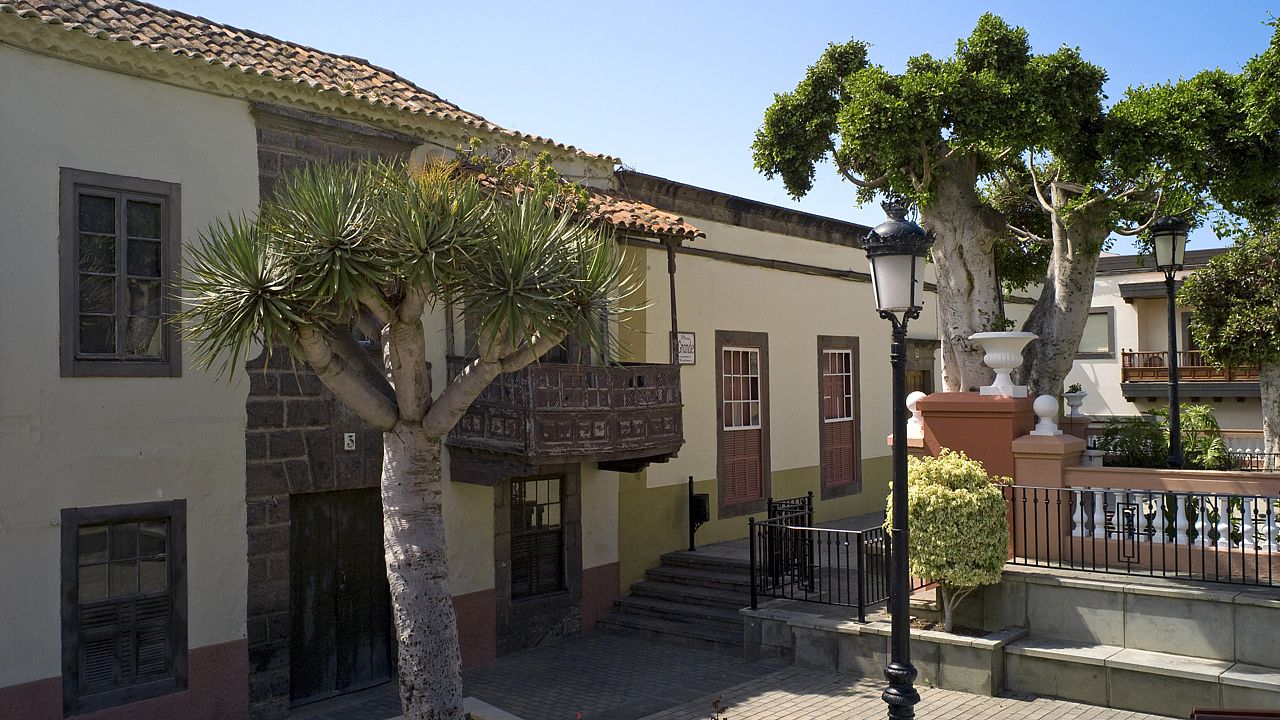 One of the real highlights on the events calendar takes place on Tuesday 13th August, in the form of the grand parade. The following Thursday popular fervour will become especially palpable at the Pilgrims' Holy Mass at 10.00 in the morning, followed by the Holy Eucharist and Procession. In the afternoon, the ribbon race provides a prelude to the Flower Fight, which leave a lingering aroma of a different type of fiesta, aimed at winning over the senses and the hearts of both locals and visitors.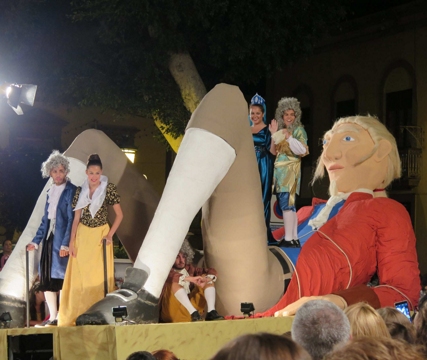 *Note: Updated dates for the 2019 Fiestas