30/06/2017 Portada Inglés , Family 0 comments
Gran Canaria has everything you need to provide unforgettable holidays with the kids.

1. Because we like the sea. Thousands of sandcastles are built on the beaches of Gran Canaria every single day. The tide comes in overnight to smooth them out, but next day the kids are back to build new fortresses. This private game between the Atlantic and the young builders goes on day after day and any time of the year. The temperatures are mild, the ocean is gentle, the people are pleasant, and even the fish pop up to the surface as if to say hello. Along the coast of Gran Canaria there is a place for every member of the family. Indeed, we can discover a new beach every day, or come across pools which are like museums of marine life. The coast of Gran Canaria is that varied that is it is as easy for families to experience unforgettable moments as it is to build those sand castles. And there are no waves that can wash away such great memories.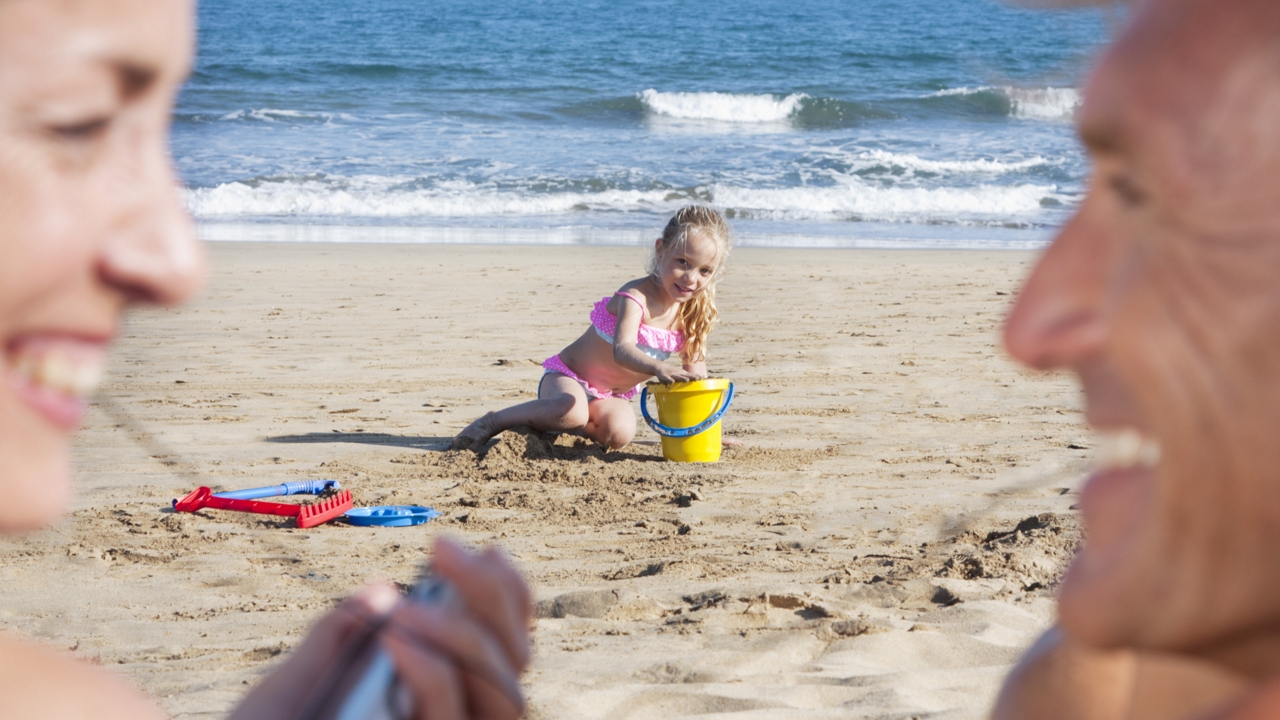 2. Because we are passionate about mountains. Gran Canaria is as limitless as a child's energy. So we needn't worry about that. The island is criss-crossed by thousands of footpaths, many of which are perfectly apt for a pleasant family ramble. There are those who go along between trees and plants from another time, in the heart of the laurel tree forest. Or between tajinastes and duraznos. At the summit, Canary pine trees provide the perfect shade for a powerful plant kingdom which spread out over landscapes that end up being part of our family trip photo album. The rest can be left up to the kids, with their ability to imagine all kinds of adventures around every corner and under every stone along the way. Their imagination is infinite. So are Gran Canaria's mountains.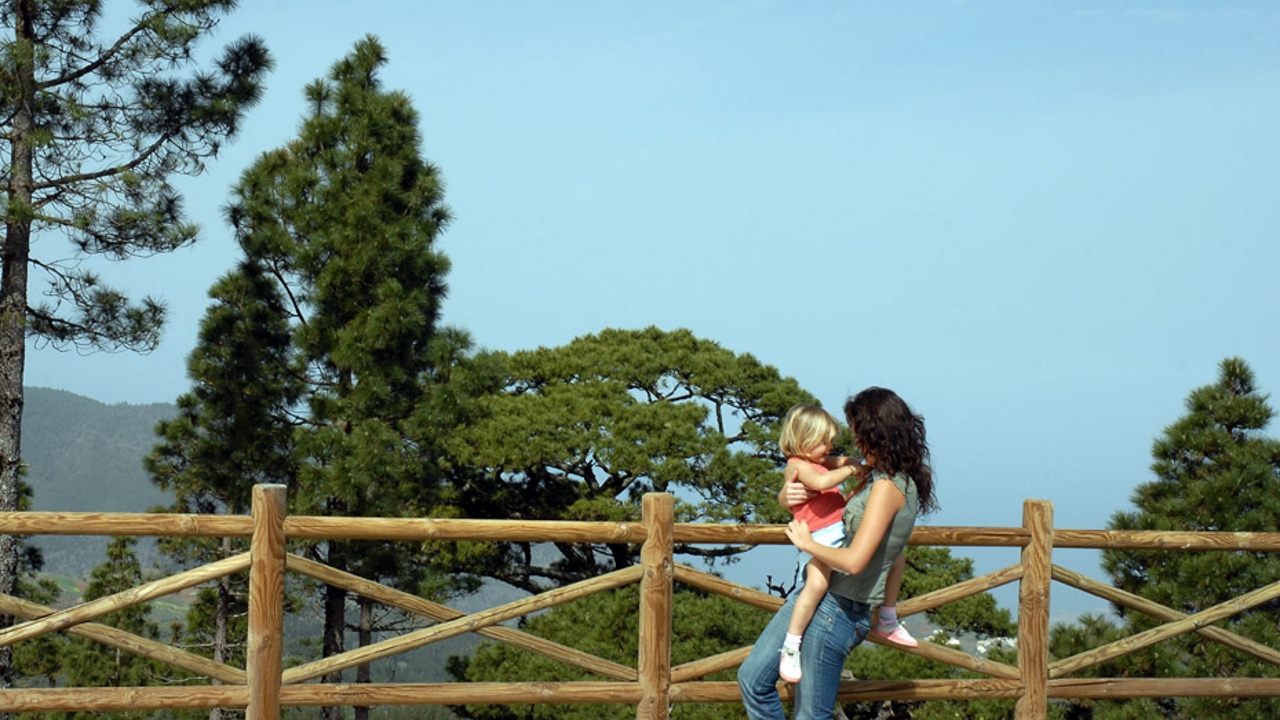 3. Because we are adventurous. We are definitely not made to sit around for long periods, are we? Well that is also not a problem in Gran Canaria. Quite the opposite, here we can become seamen and cabin boys out in search of dolphin families, or simply put on our goggles and diving gear and be amazed by the sheer abundance of life at the bottom of the sea. There are also surf and windsurf schools, along with practically any kind of nautical activity we can imagine. Yes, even that one you are thinking about right now. We can also go on a camel ride, horse-riding or jump on a bike to visit zoos or theme parks. Gran Canaria will never place limits on your desire to have exciting family fun.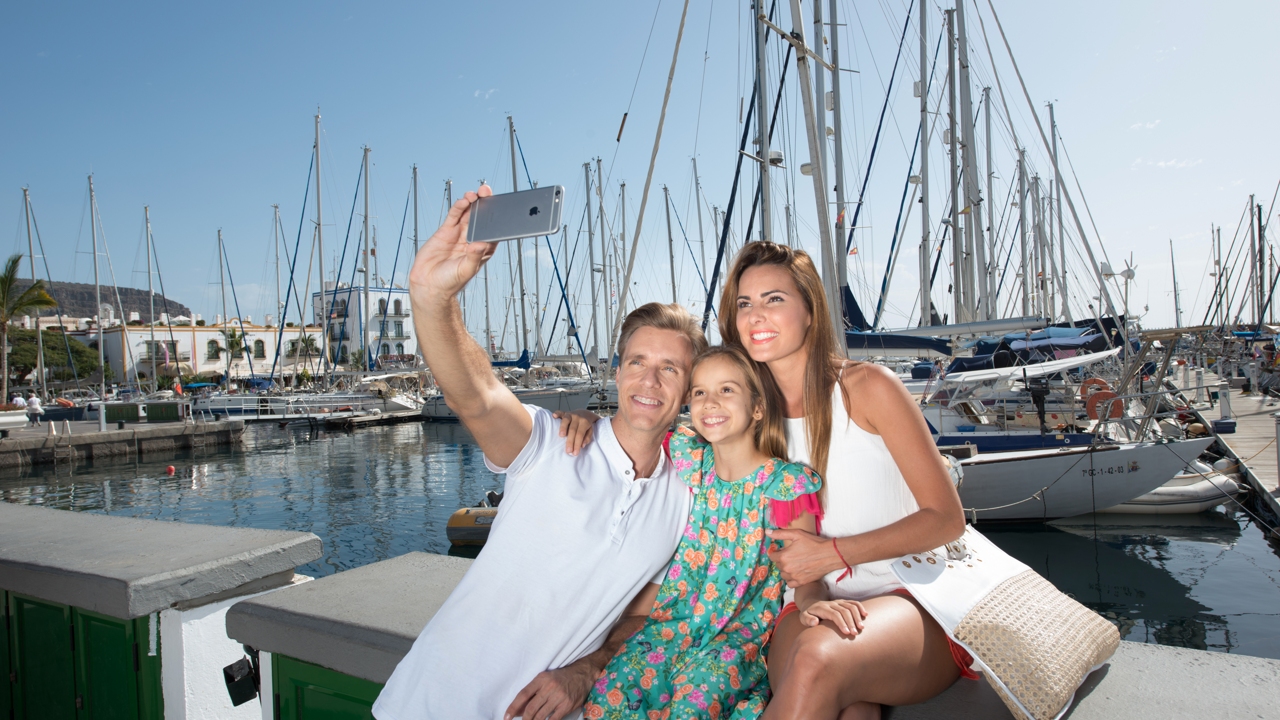 4. Because we want to learn more. In Gran Canaria we don't like to go to bed without having learnt at least one new thing. The island boasts one of the most important network of museums and cultural centres in Spain. Students learn all about Galdós in both primary and secondary schools. Here we can actually visit the house in Las Palmas de Gran Canaria where he was born. Gran Canarian aboriginal culture, which is so set apart from the rest of European civilization, is on show at the Painted Cave Museum and Archaeological Park, and caters especially for families. We can enter a reproduction pre-Hispanic house and gaze at paintings that were done on the stone here several centuries ago. The list also includes painting museums, modern art galleries, and science museums, and even places where you can learn how they make gofio maize meal and cheese. In fact it is quite hard to go for more than two minutes without learning something new.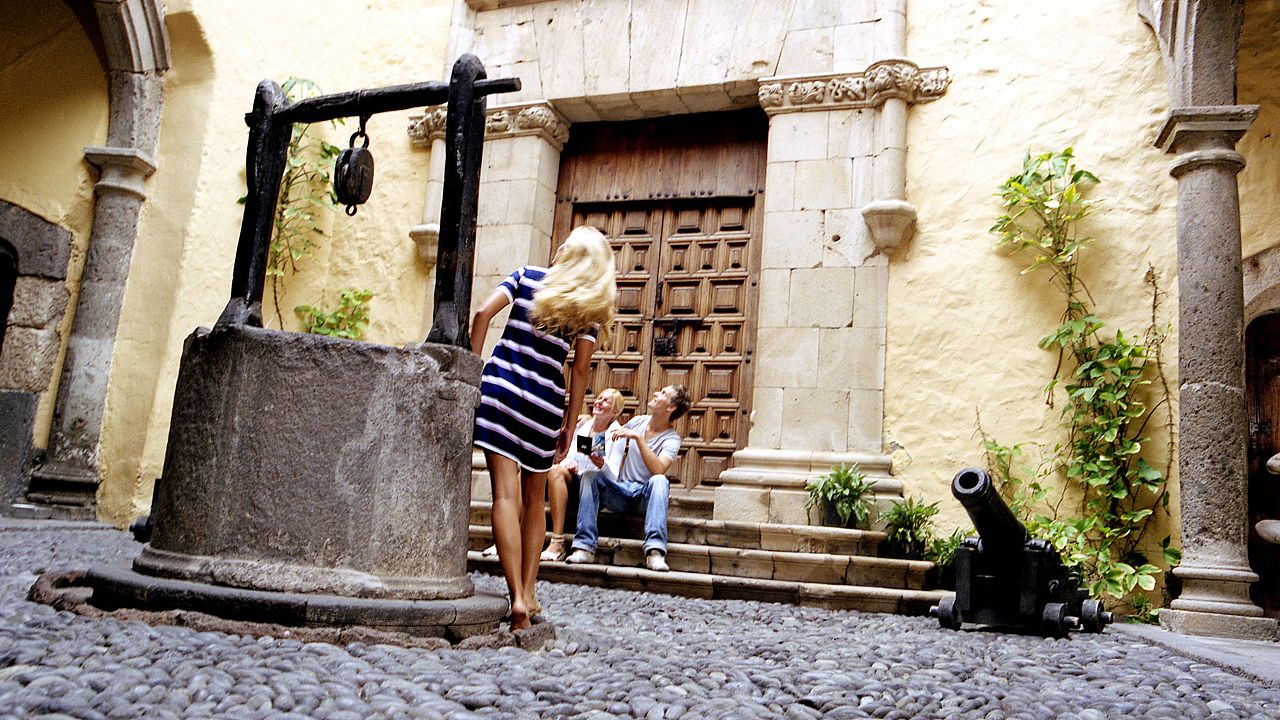 5. Because we like to solve mysteries together. How quickly do the Maspalomas Dunes move? Which bird species that doesn't exist elsewhere around the world suddenly made that noise we just heard at the heart of the forest? Where does Guía Flower Cheese get its name from? Why is there a museum dedicated to the figure of Christopher Columbus? Gran Canaria is sure to prick your curiosity. There is always a mystery to be solved or something exciting to capture our attention. The proverbial curiosity of youth will find many an incentive on an island that seems to be designed to cater perfectly for kids.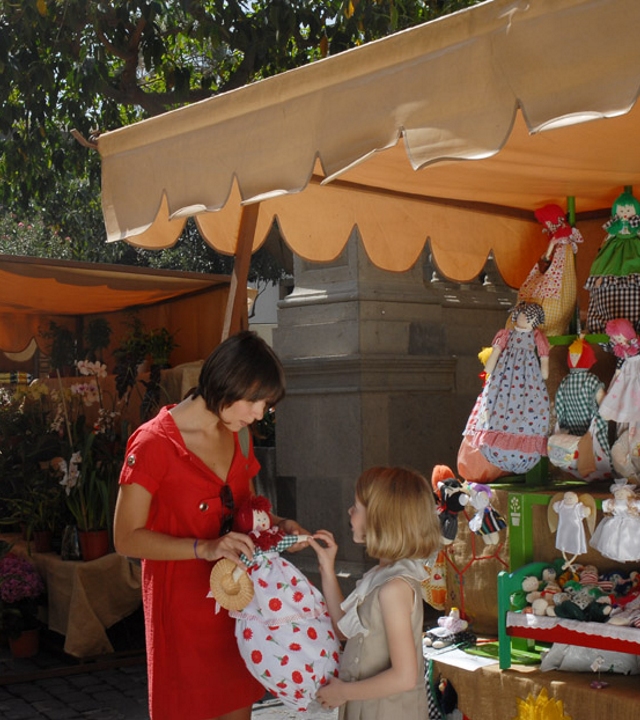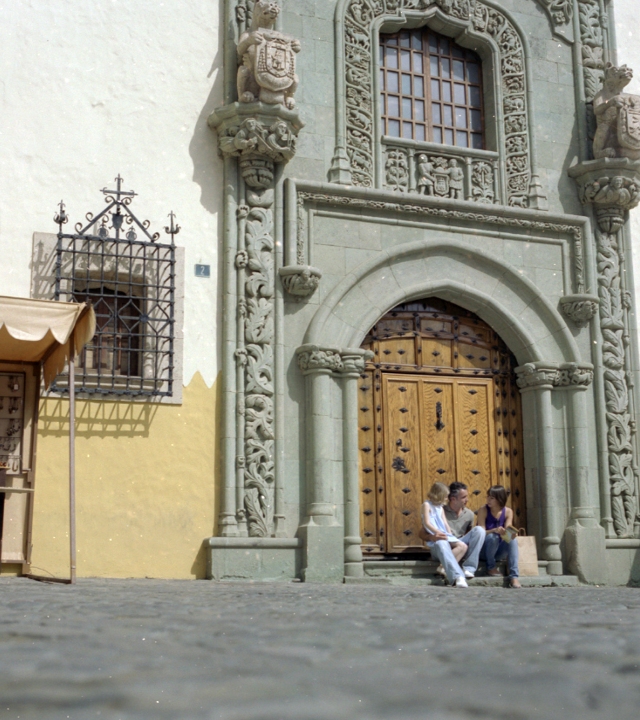 6. Because we've got great taste. Because we like to feel at home and have a wide range of accommodation to choose from, both at the edge of the beach and at country houses or city centre establishments. Because we like to pamper ourselves and know what it feels like to walk over the sand as the sun is slipping away, when everyone walks along at their own pace, while everyone as a whole shares a common heart beat, each one thinking about their own thing, or simply not thinking at all, just enjoying the priviledge of enjoying an awe-inspiring Atlantic island. Because we like to try out new things, and here there are flavours and aromas that are the result of a blend of pathways, people, history and stories that make up Gran Canaria.

7. Because we like to dream together. Routine is left way behind. Family holidays allow us to forget our watches, burying them under the sand, at the foot of a dragon tree, or under a stone at the bottom of the sea. We know that unfortunately the time will come to pick the watch up again and leave for home with our cases full of wonderful memories. At this time the magical phrase that shows how Gran Canaria has spread its magic once more on visitors comes to the fore: "When will we be back?". And precisely at this time we will realise that in a funny sort of way, we are already on our way back. And that an island can actually be part of a family.