19/12/2019 Portada Inglés , Family 0 comments
Christmas in Gran Canaria gives you the chance to enjoy experiences that would be unthinkable elsewhere.
1. Unimaginable plans?
Christmas in Gran Canaria is the same and yet different. It's the same because here, like anywhere else, it whips up all sorts of emotions and feelings. But it is also very different because it's much warmer than anywhere else in Europe at this time of year, as the cold races across the rest of the continent. And that's why you can make plans here that would be unthinkable anywhere else. For example, you can spend the morning of New Year's Eve on the beach, mulling over your New Year's resolutions after a dip in the sea. Or you can even rent a canoe or a paddle board and see out the old year or even welcome the new one on the water. It's up to you. The possibilities are as broad as the ocean.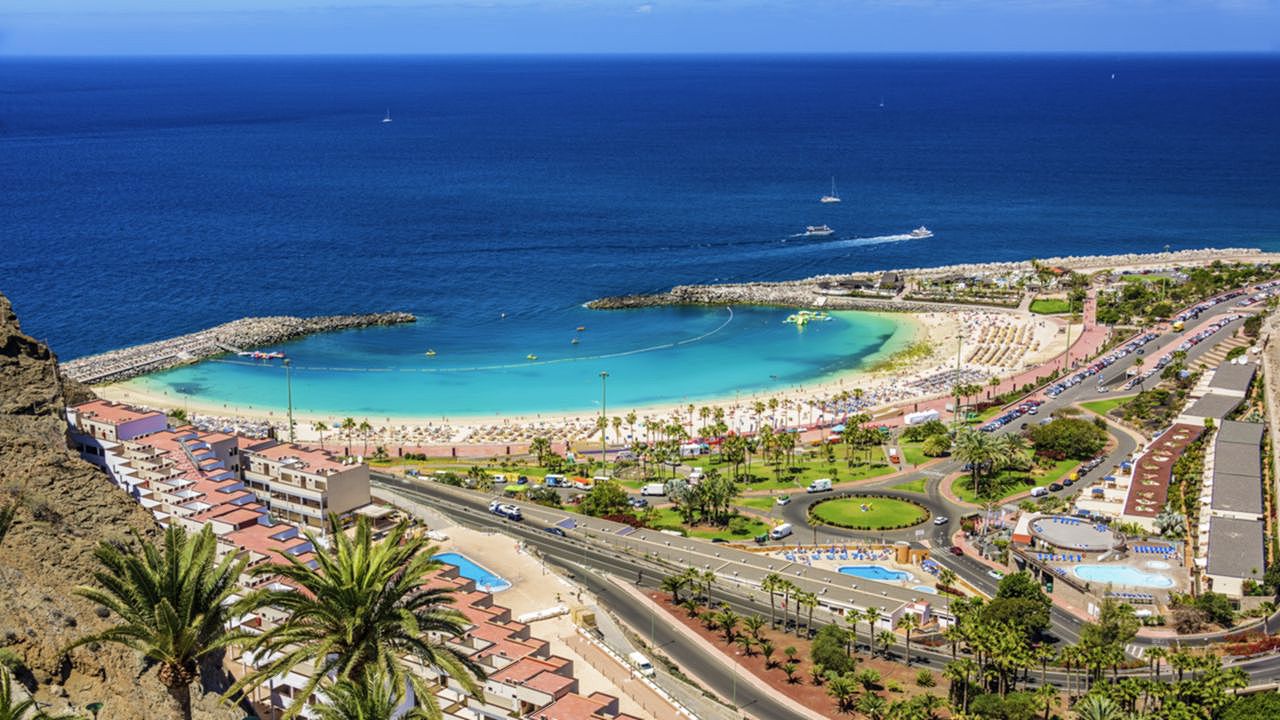 2. The Christmas Star sky
There is a place where it seems like there is not just one Christmas star in the sky but millions of them. The skies of Gran Canaria's highest peaks, boasting extraordinary viewpoints such as Tejeda and Artenara, will etch this moment into your memory. We could offer plenty of advice, but it's best to just let time pass in its usual peaceful way on the island's summits, where the sky and the Earth meet, and await sunset enjoying a coffee and tasting the nougat and almond sweets from the area. Soon enough, the blue sky becomes a canvas that will change colour every few seconds before lighting up the most perfect Christmas sky. This all takes place within a Starlight Reserve, due to the quality of its skies for astronomical observation, and in the Risco Caído and the Sacred Mountains of Gran Canaria Cultural Landscape, declared a UNESCO World Heritage Site due to its archaeological, natural and ethnographic values.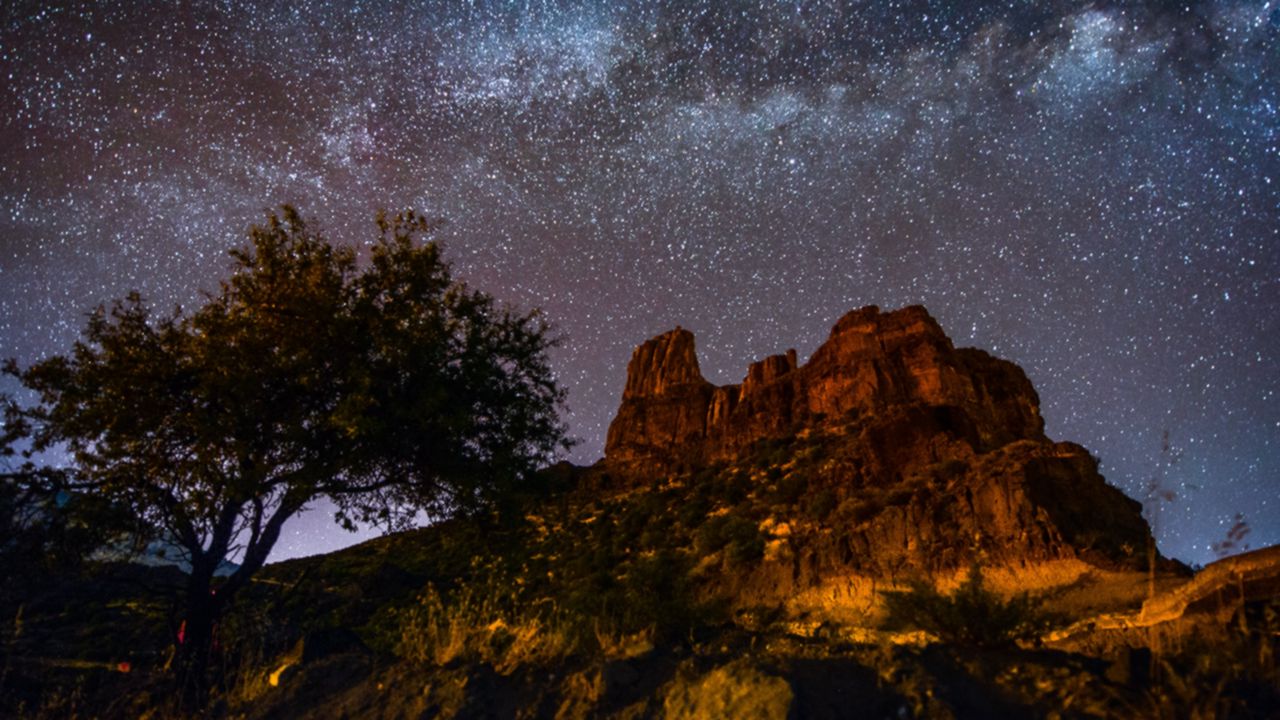 3. One soul and two hearts
The Christmas lights illuminating the streets of Las Palmas de Gran Canaria over the festive period cannot shine any brighter than the friendly, festive spirit in a city that is a gift for all your senses. What's more, the Triana shopping area is dressed up to the nines in this period and welcomes everyone with open arms, proud to be an Atlantic city where Europe and America come together, although with its own unique character. Christmastime invites you to wander the shopping streets around Calle Triana, sparkling with that special atmosphere that blends the feel of any European city with its special local character. The cosmopolitan soul of Las Palmas de Gran Canaria seeps into every nook and cranny and extends out into another hotspot, the historical Vegueta neighbourhood, whose cobbled streets tell tales of over five hundred Christmases. The two towers of St Anne's Cathedral act as a beacon, leading you towards the founder's neighbourhood. You can't miss it, just like all the top spots and shopping centres are easy to find in the city and the whole island.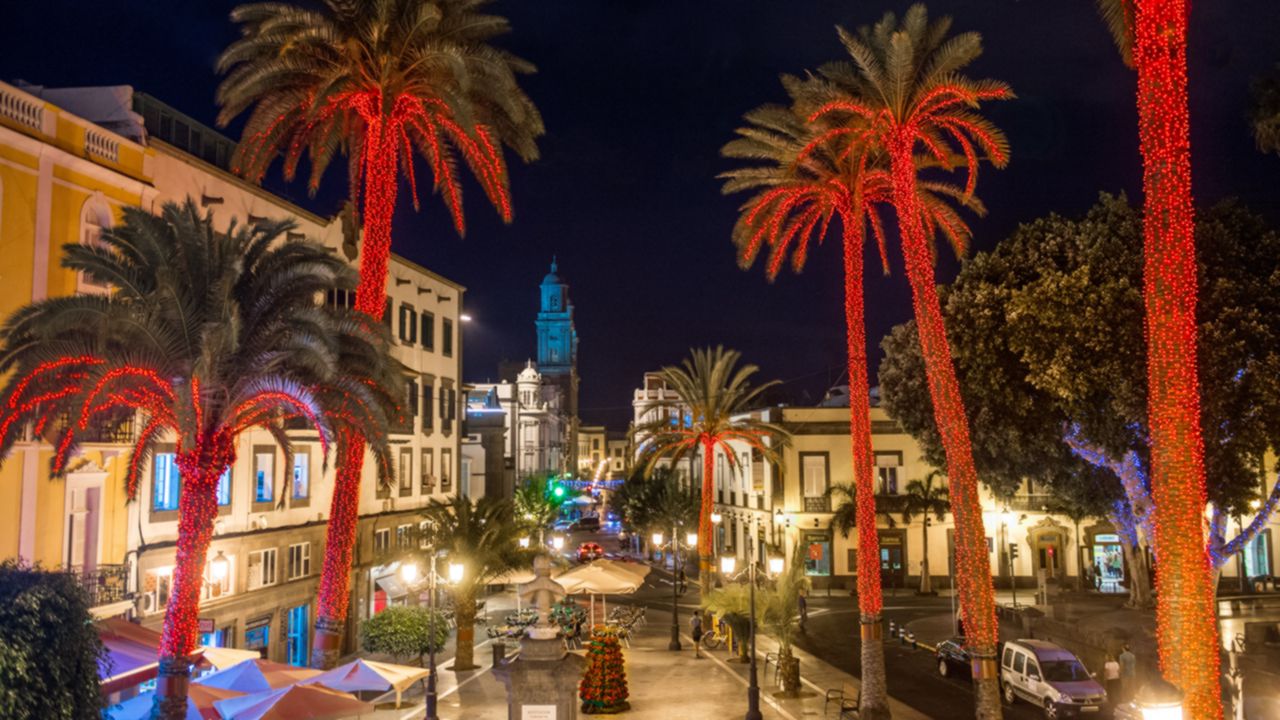 4. A footprint on volcanic land
At other latitudes, you leave your footprints in the snow or on pavements covered with ice, or wet with never-ending rain. Here, however, there is a chance to explore lands where sunshine is as regular as midnight mass on Christmas Eve, such as in the south east of Gran Canaria. Any of the routes along the imposing ravines in this area of the volcanic island will give you an unbeatable Christmas experience. One of them, for example, leads from the centre of Santa Lucia to La Fortaleza, passing by the dam with the same name. Nevertheless, there's a vast range of tracks to choose from, thanks to the enormous variety of landscapes and microclimates in Gran Canaria. Some paths cross wide swathes of pine and even laurel forest, in a subtropical habitat where it would be easy to imagine groups of strange Atlantic elves.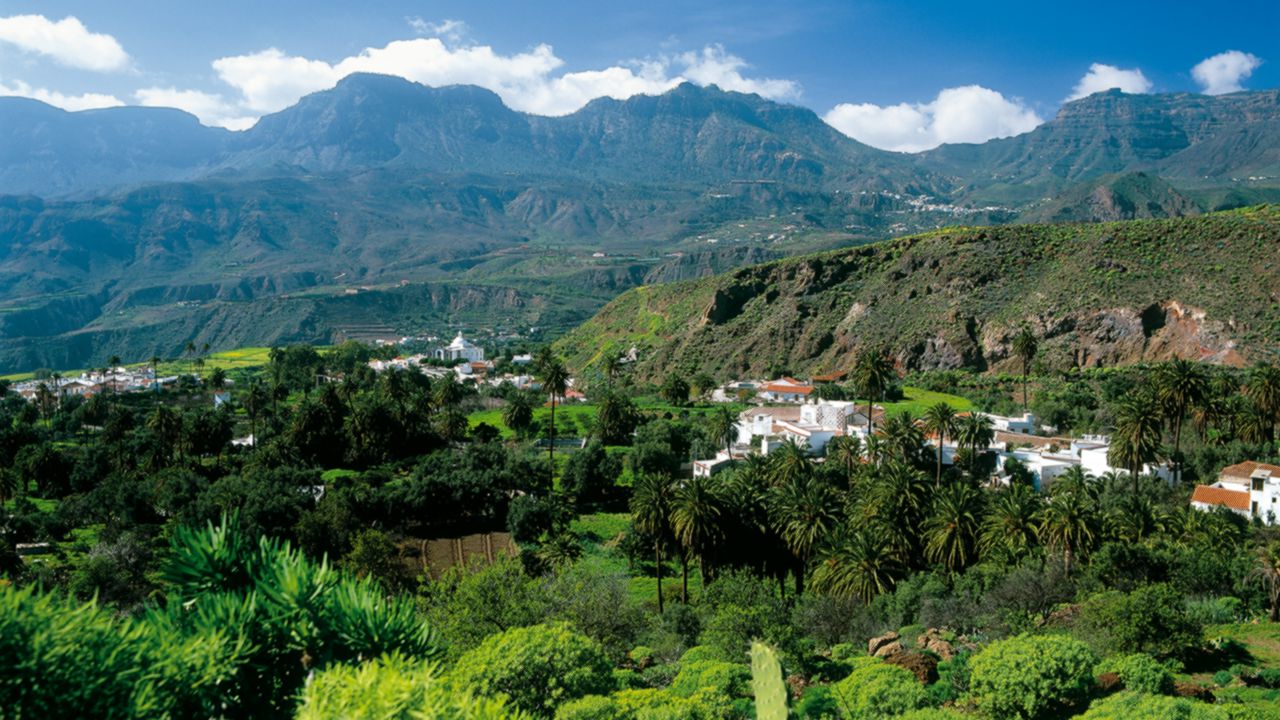 5. Sounds of Christmas
Gran Canaria and particularly its capital, Las Palmas de Gran Canaria, has a musical gene that puts it straight to the top of the charts in Europe, if not the world, as the place to be for any music lover. So, it's worth checking out the entertainment programme for the Alfredo Kraus Auditorium and other theatres around this time of year. The Auditorium's name pays homage to Gran Canaria's very own tenor, considered as one of the great operatic voices of the 20th century. A Christmas tree is not a Christmas tree without its decorations. And Christmas in Gran Canaria without music feels the same. So, Christmas here sounds really special. Trawl through the island's ever-intriguing entertainment listings to make the most of this great musical and cultural wave.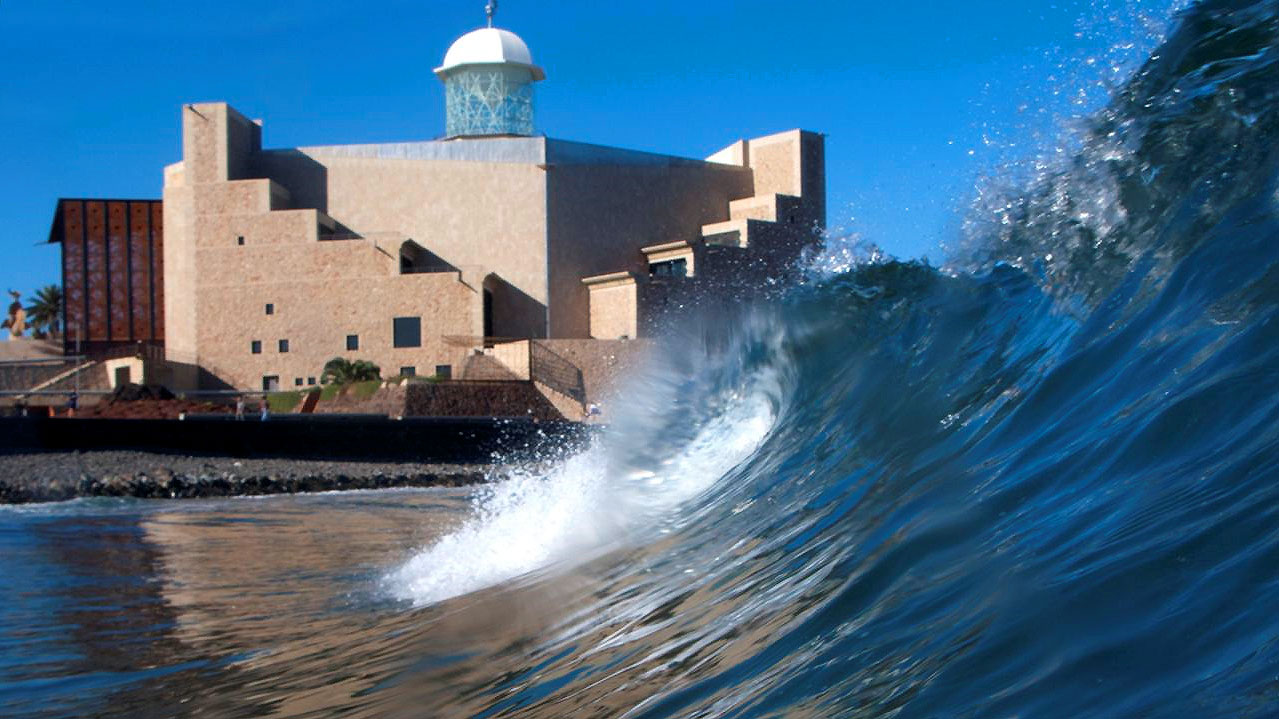 6. Breathe in the fragrance of the centuries
Christmas in Gran Canaria also invites you to take a stroll through the historical centres of inland and coastal towns and villages that speak of centuries of traditions, histories and experiences. These places have developed beautiful civil and religious buildings or organised markets for farmers, craftsmen and livestock breeders to sell their wares. Church bells mark the passing of time in places where you can smell the fragrance of the centuries.

7. No wrapping paper
Remember that Gran Canaria is not a stage. And this is precisely one of its great attractions, even at Christmas. Any route, any city break or any show reflect this genuine, living island. We'd recommend just going with the flow, taking it all in, wrapping yourself up in a lifestyle that encourages you to feel and connect in a different way, with less pressure, in less of a hurry. Although none of this is wrapped in coloured paper, it is one of the best Christmas presents you can give, for a warm and different festive season.