02/05/2019 Portada Inglés , Beaches , Family , News 0 comments
The new Gran Canaria Blue website enables visitors to learn about and make bookings on the fascinating range of nautical activities on the island.
There they go. Someone on board points to the spot where a mysterious shape slinks around under the water, moving ever nearer to the surface. The contained excitement lasts barely a few instants, in the a few short seconds the dolphins take to emerge and once again transform the waters of Gran Canaria into a blue canvass with their manoeuvres, jumps and somersaults. In this way, with the same precision with which the pod of dolphins moves forward, another dream has been fulfilled on an island in whose waters a third of all known cetaceans have been spotted.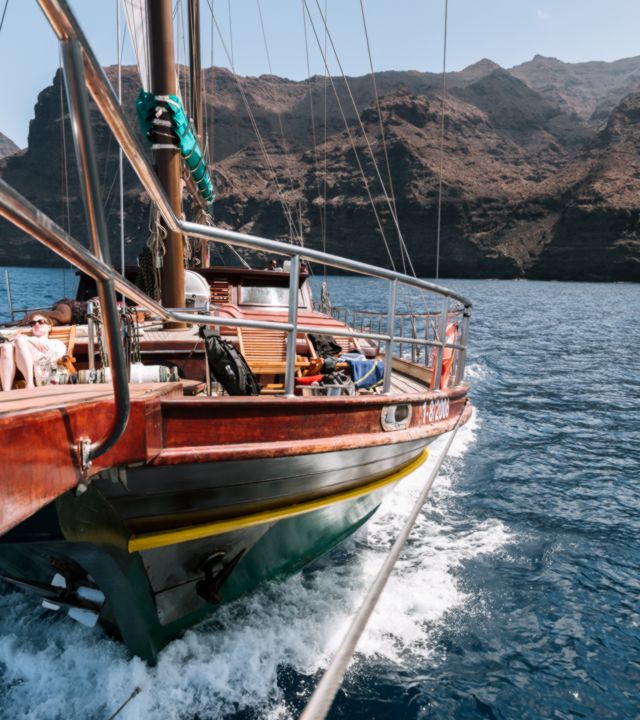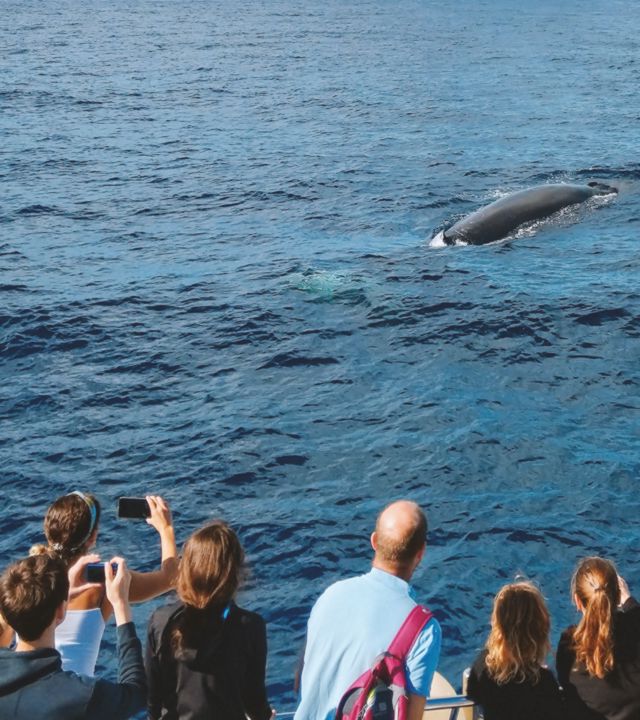 Dolphin and whale watching is just one of the many nautical pursuits on offer in Gran Canaria, a territory hugged by a vibrant and lively Atlantic Ocean. This ocean of opportunities now has a portal with its own direct access, thanks to the new Gran Canaria Blue website. It is an agile, intuitive and simple to use site, can be used with any kind of device, and has been translated into Spanish, English and German. At the click of a mouse, users can access their latest sea adventure, with straightforward and direct booking, of certified quality and best prices guaranteed.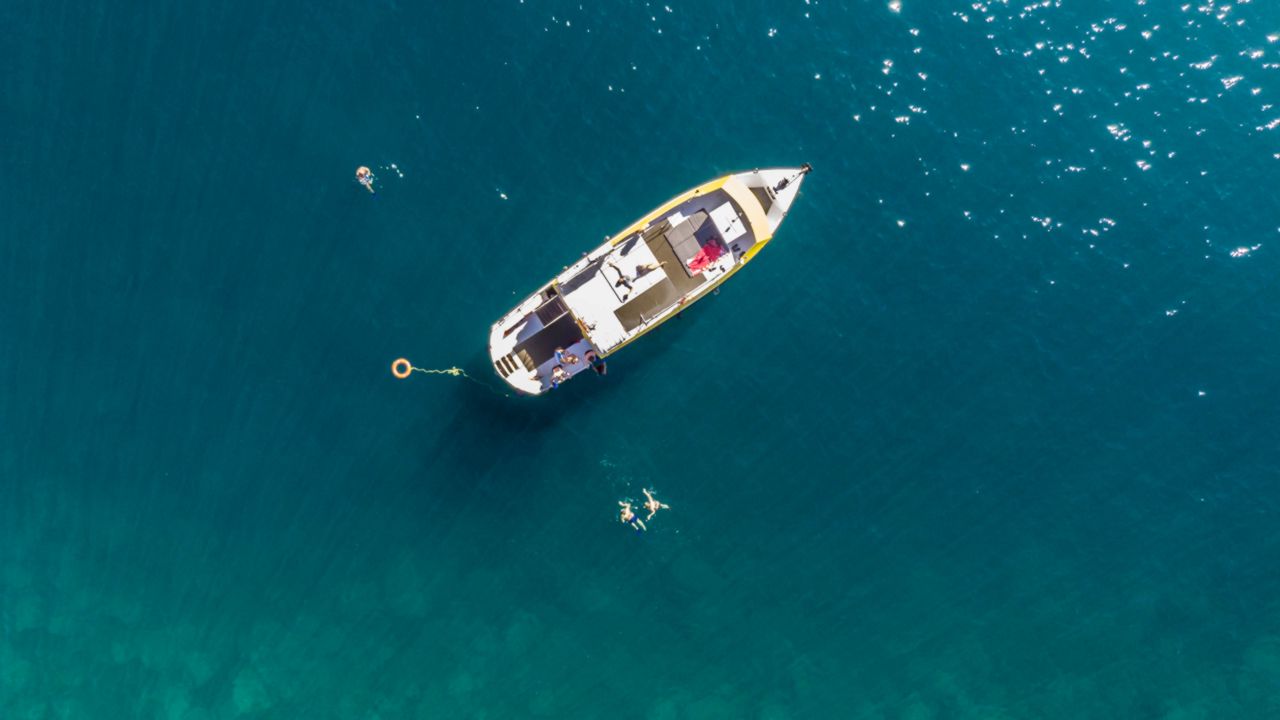 Gran Canaria Blue turns your screen into the ocean itself. You just have to surf it, delve into it and decide on which of the wide range of available options to choose from, including for instance enrolling in a schooner, awakening the old seafaring desire you have been harbouring, and bringing time to a halt somewhere between the horizon and the stunning cliffs on the island, cliffs that look like they are made from bronze as the sun sets. You may prefer a private yacht with champagne on board, or boarding the largest sail catamaran in the world, or perhaps come face to face with Neptune's kingdom with all its creatures from inside a real submarine.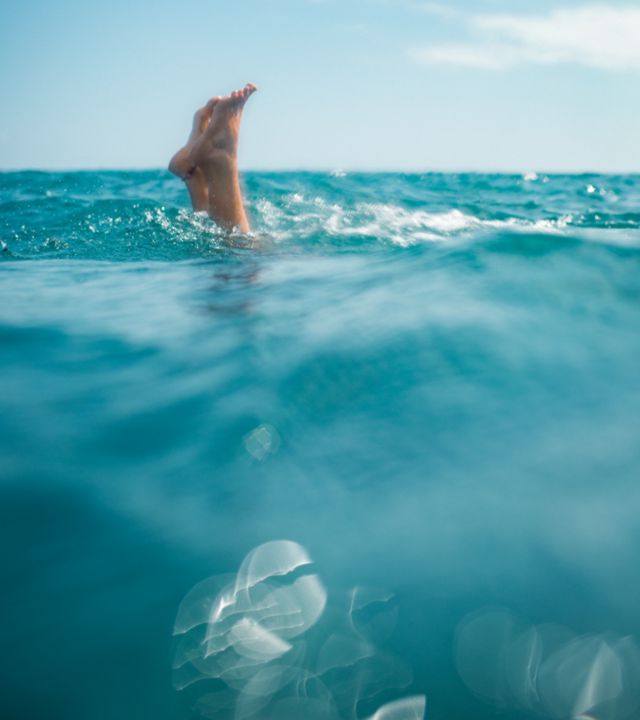 Options are indeed as varied as the different courses set out by the compass. One of these is diving. The seabeds in Gran Canaria are a treasure trove of real submarine cathedrals of volcanic rock. In its crystal-clear waters live puffer fish and trumpet fish, sea horses, grouper, octopus, amberjack, tuna and 'viejas', the local name for the colourful parrot fish. Gran Canaria Blue offers a long list of businesses specializing in the sector whose services include sea baptisms and immersions catering for different levels, at some of the most spectacular immersion areas on the Canary Archipelago and in Spain.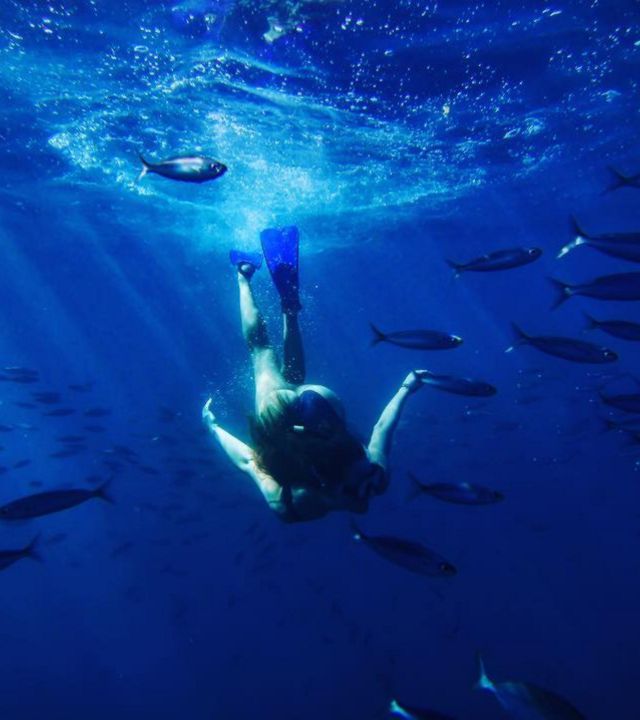 This particular nautical map of the vast sea of experiences afforded by Gran Canaria throughout the year, thanks to its extraordinary meteorological conditions, includes in its extensive catalogue sea fishing, nautical sports such as water skiing, jet-ski and wakeboard, surfing and sailing, plus much more. Besides this, Gran Canaria Blue, the official brand of the Gran Canaria Tourist Board, represents a seal of quality and professionalism of its associated companies, featuring accommodation establishments and sports marinas, plus mooring reservation services.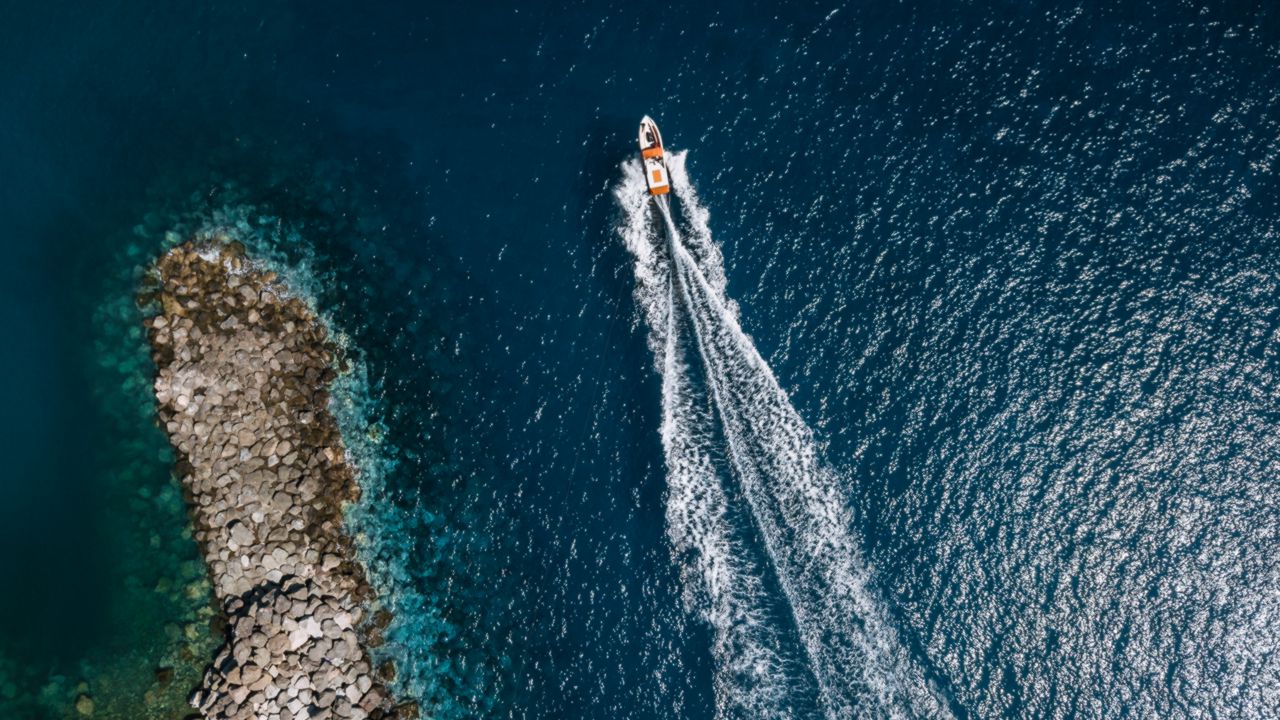 The choice is yours. Who do you want to be today? A startled submarine passenger, amazed by fish such as grunt fish, whitebait and salema porgy fish in Sardina del Norte or Pasito Blanco? The spotter of bottlenose dolphinss, rorqual whales, pilot whales and sperm whales? The helmsperson of your day? The person who gets away from it all, caressing the velvety blue of the Atlantic, breathing in the purest air you can imagine, feeling the salt on your face as the sailing boat skims along, pushed along by the trade winds? Or maybe following in the wake of Columbus in his stop-overs in Gran Canaria? So come in, surf, discover, book and make your oceanic fantasies come true with Gran Canaria Blue.