14/11/2019 Portada Inglés , Culture 0 comments
The neighbourhood of San Gregorio de Telde, in Gran Canaria, is an exciting blend of history, architecture, commerce and restaurants.
The sign on a small and inviting shop announcing the sale of both music and fishing gear in one synthesises the ability of the neighbourhood of San Gregorio in Telde, Gran Canaria, to surprise and excite. It is bustling with life, a place where a highly important heritage goes hand in hand with a great shopping area and a range of restaurant establishments, offering visitors an all-enveloping, and possibly unexpected, experience at this location to the southeast of the island.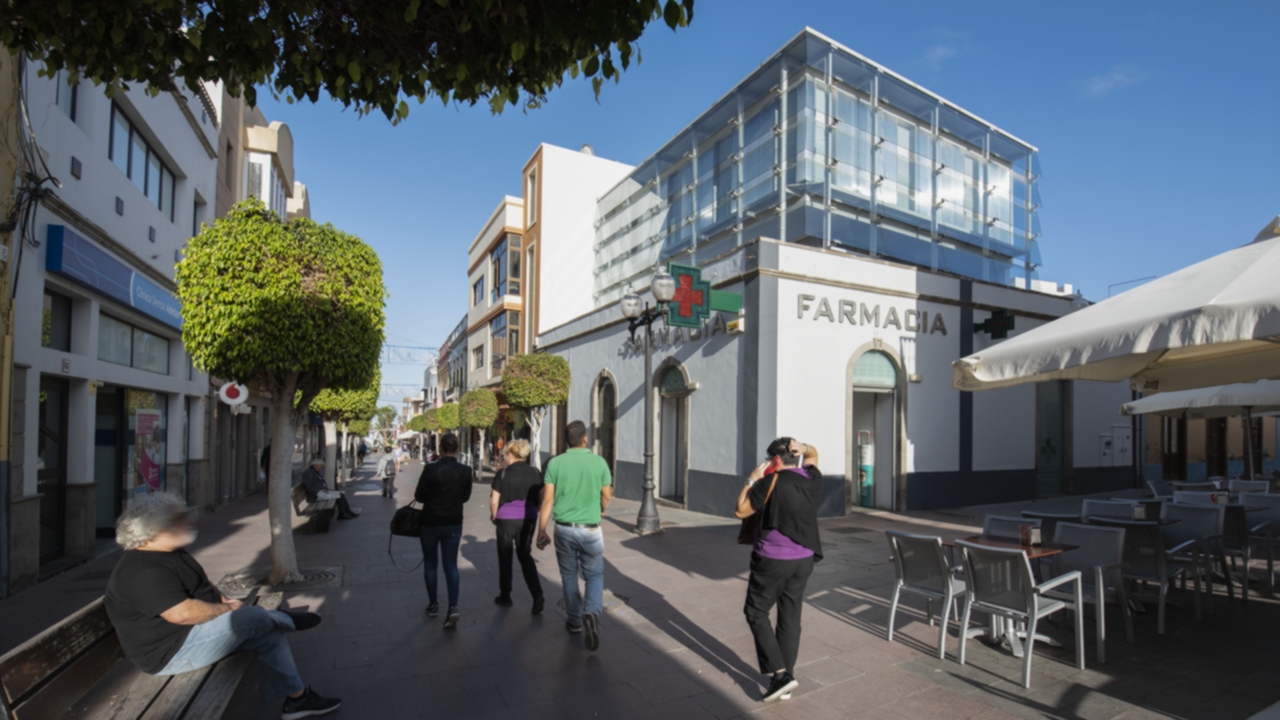 This flow of vitality has been an ever-present since ancient times, when historical chronicles pointed to Los Llanos de San Gregorio as being the epicentre of one of the largest markets in the Canaries. It was a place where anything could be bought and sold, according to one of the texts in sepia. The area preserves this spirit today, and indeed, it does feel like you can find literally anything at all here. Shall we set off and see what the day has in store for us?
We make our way downwards, rather like a river gliding down a gentle slope, to the church of San Gregorio, an elegant, neoclassical structure that is the home for sculptures, shrines, crosiers and mitres of outstanding value, and which acts as the throbbing hub of San Gregorio, the place where nothing is impossible.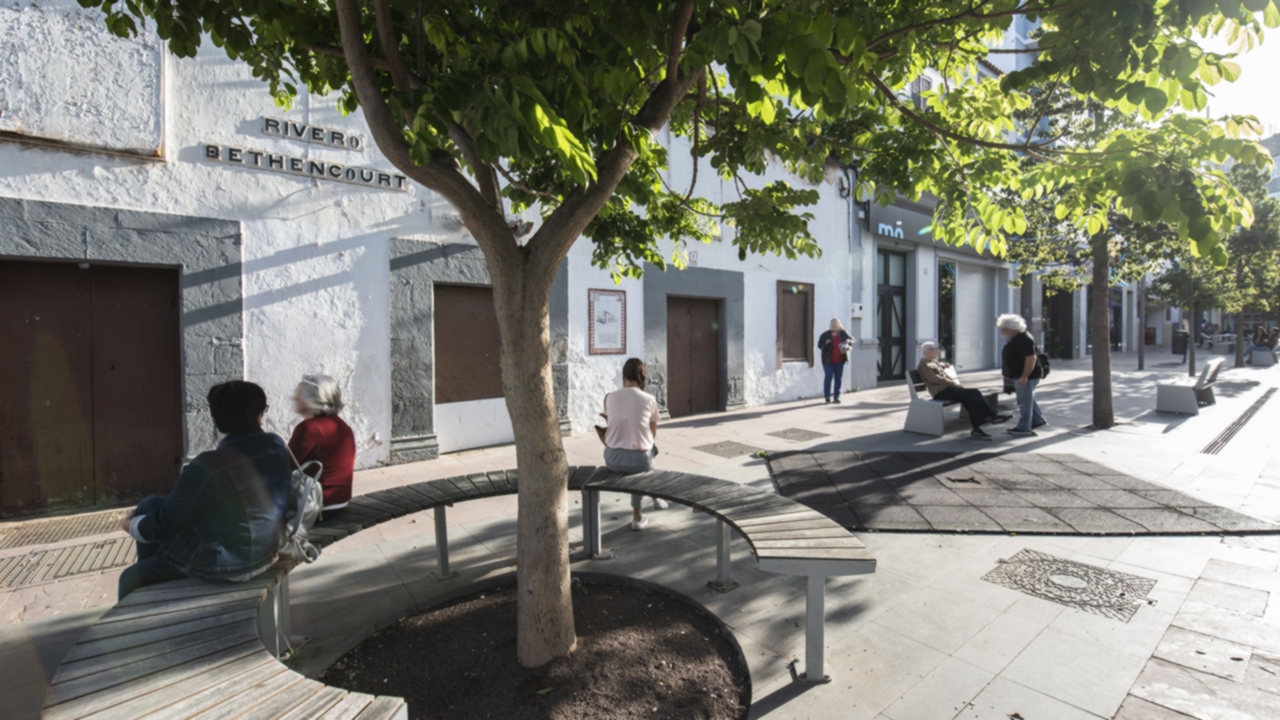 Near to the main entrance is a nougat seller who seems to hail from a bygone age, who waits patiently for loyal customers to arrive. The little wooden cart displaying his sweet wares lives in a strange yet perfect harmony with the rest of the businesses in the vicinity. Everything fits in its own way at this spot located somewhere between the past, present and the future.
This daily blend of tradition and modernity here at this shopping area extends further along Avenida de la Constitución and its criss-crossing streets all around. Some little back streets look like they are the settings for fairytales, with single or two storey buildings, each of them a different colour, comprising a gorgeous scene, rounded off by a palm tree that reaches up to the sky at the back of the picture. Yes, it could be a tale: the non-ending tale of San Gregorio.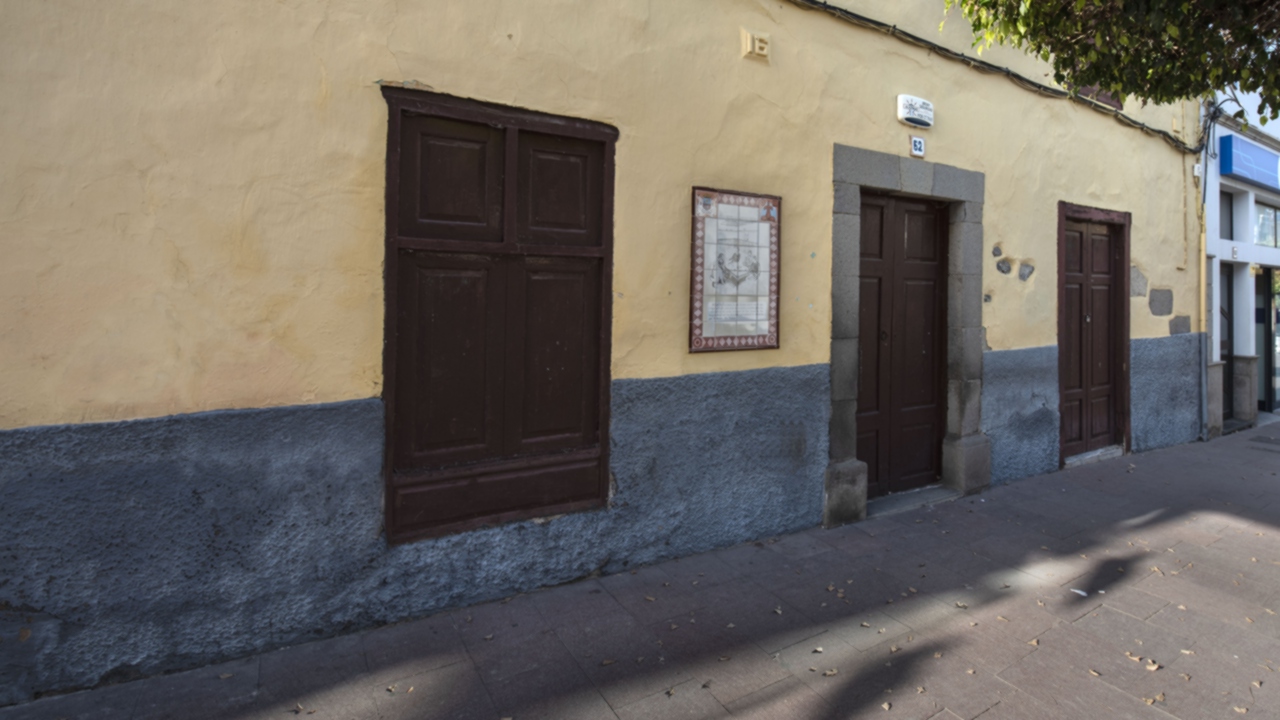 From this point the festival for the senses is intensified. There are traditional bars dotted all around where visitors can try a dish of goat's meat over a wooden plate, and other premises offering more refined tapas which can be washed down by a select list of artisan-made wines and beers. There are cafés selling churros, cafeterias with a library incorporated within them, where the aroma of tea and coffee blend effortlessly with the aroma of literary works, together with a wide range of businesses that add to the daily bustle of San Gregorio.
Culture sprouts up on every corner, like the endemic verol plants that grow between roof tiles on old buildings, and can be perceived in adverts for literary gatherings, dance classes, musical recitals and the many live performances at the cafés, providing another common thread boasting a rich past by the celebrated Café Buenaventura dating from the 1950s, famous for its social gatherings.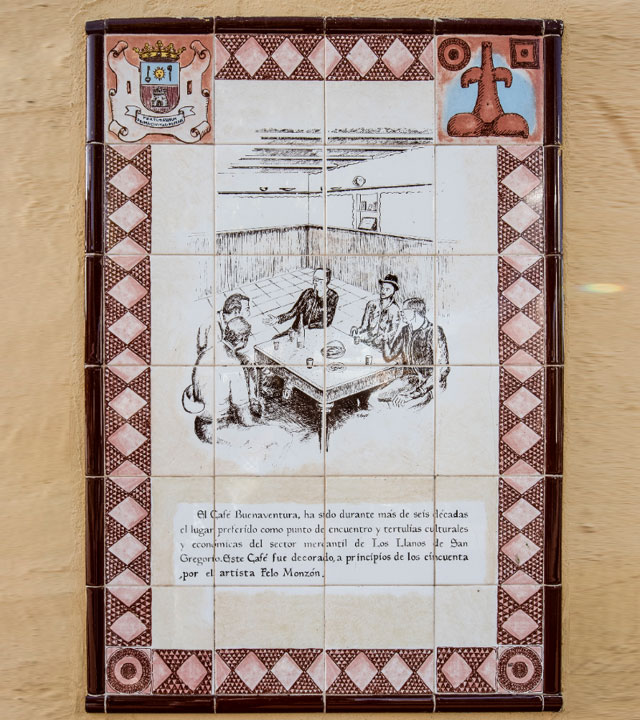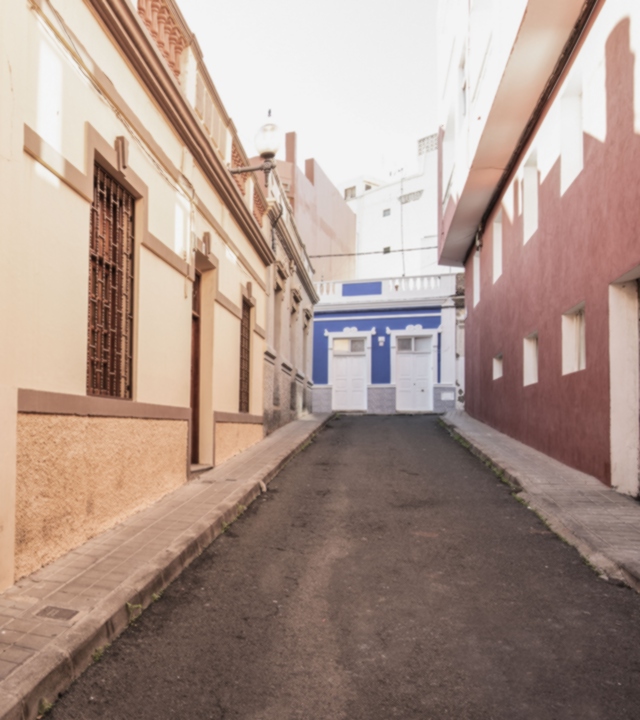 In fact, one of the aspects of San Gregorio to attract the greatest attention is the number of get-togethers and gatherings that spring up spontaneously on the streets, the many spots for pausing for just a moment, and gently-paced conversations favoured by the many public benches and seats that provide welcome shade for words to prosper.
Our stroll includes stops at the Juan Ramón Jiménez Theatre, an habitual venue for cultural shows and exhibitions, and the nearby San Gregorio-Arnao Town Park, covering a surface area of 12,000 square metres, where vistors can contemplate three striking fountains, all designed by artist Luis Arencibia, plus a lake, many sculptures and an important range of trees and plants.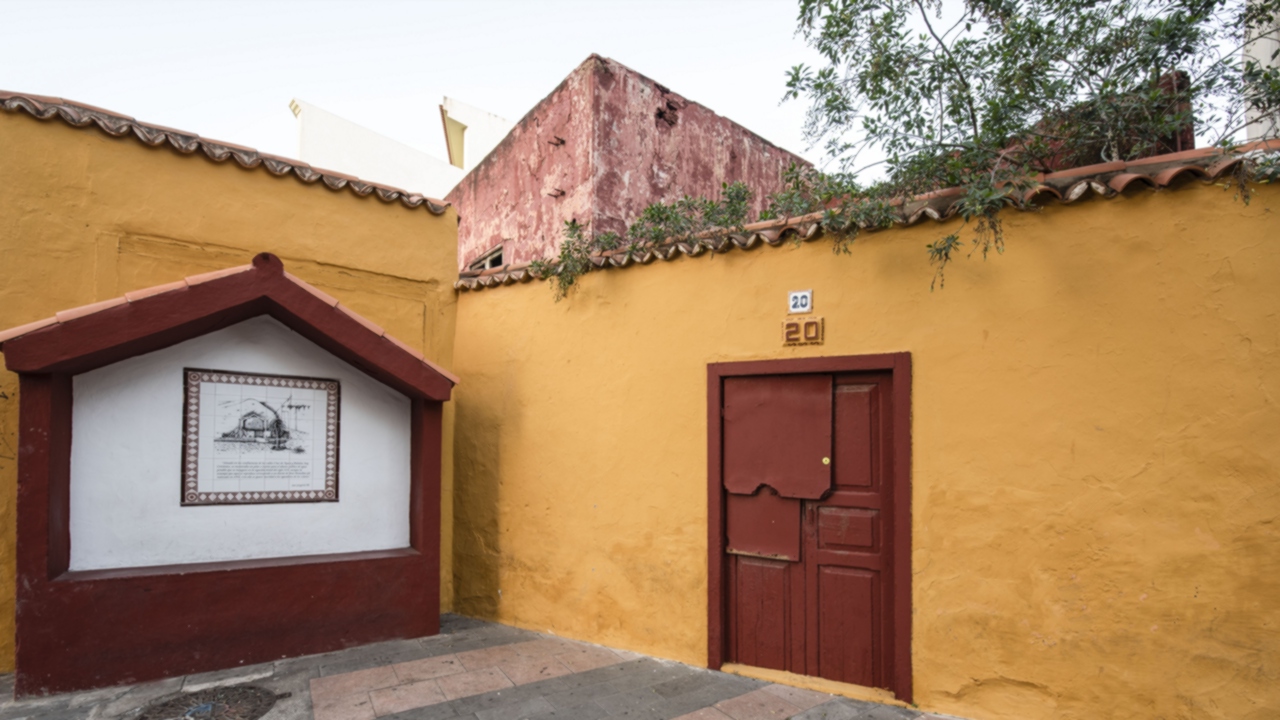 And as chirpy as a rosebush, we come back onto Avenida de la Constitución or any other of the alleyways that take us to the church square. There is something there that never moves at all, the sculpture dedicated to the shoe-shine man as he brushes the shoes of a customer who is reading his newspaper. Just a few metres away, a kiosk continues to sell the daily newspapers, another harkback to times when paper was king, fittingly alongside the house where Francisco Izquierdo Pozuelo opened his photo studio, drugstore, printing press and bookshop. Why settle for less if we are in San Gregorio and Gran Canaria?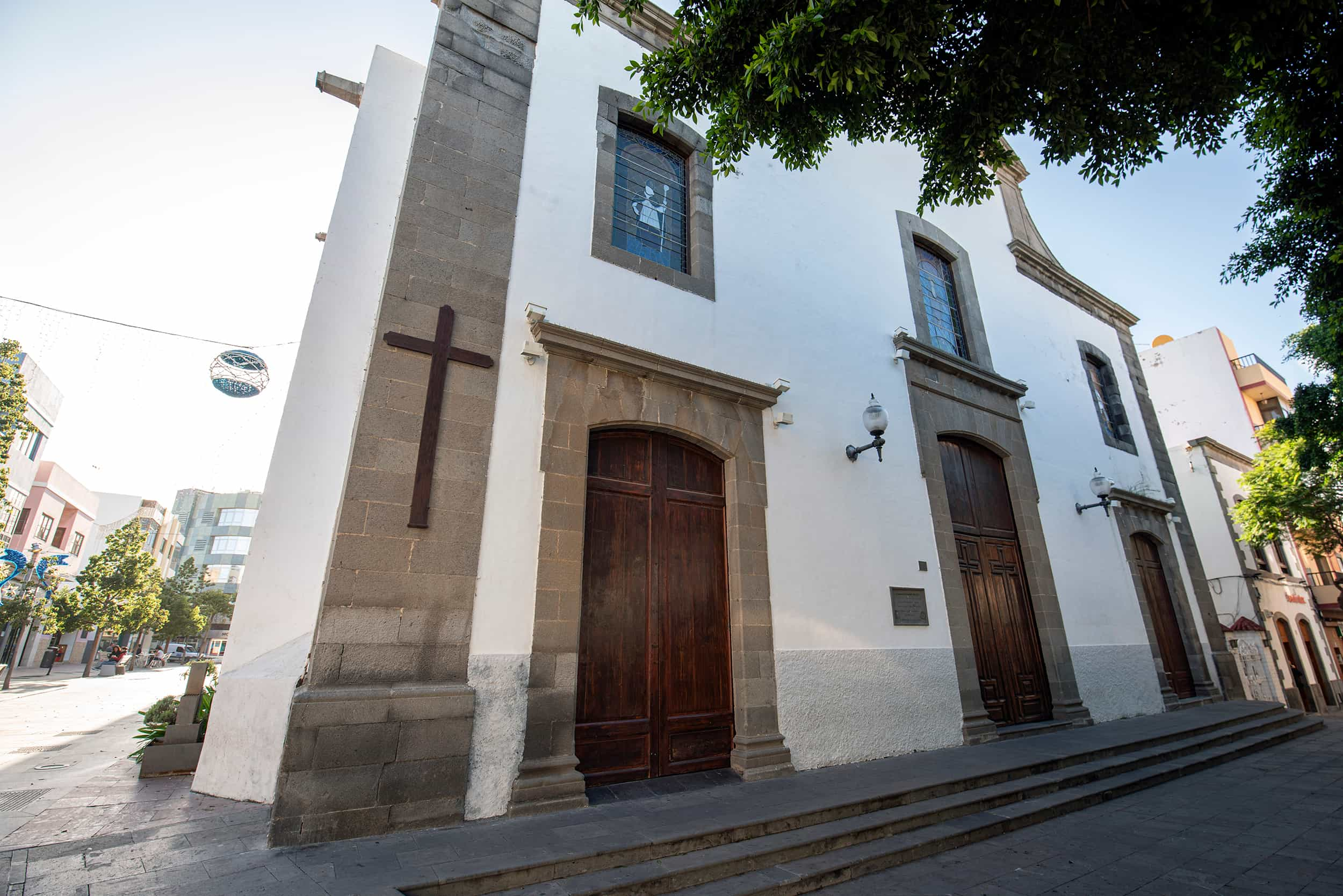 Water emanates from a fountain through the mouth of a bronze fish, which brings us back to the beginning of this tale, the narration of the history of a district, which sounds as good as any of the trumpets or guitars sold at this the most eclectic of shops we could imagine.