Revitalizing days in Mogán
" We've been coming to Puerto de Mogán in the south of Gran Canaria every summer now for years. It's my special hideaway. One week a year to recharge the batteries. It's a cosy place, not too big, with a small, sheltered beach, which is perfect for spending time with the kids.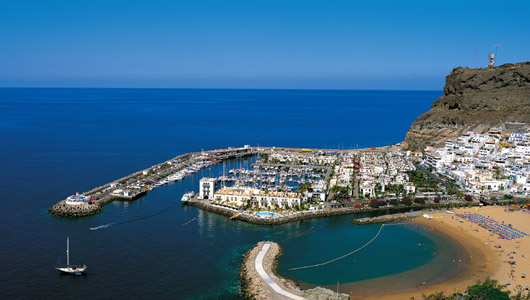 Ever since my husband got hooked on deep-sea fishing, he does not even consider suggesting a different destination for our holidays. He is now convinced he is a top-notch fisherman, and has even enrolled for a tournament. At the harbour, they have rental boats for you to try your luck with blue marlin, blue tuna, or blue whatever. He has tried to explain this to me but I never seem to get it right.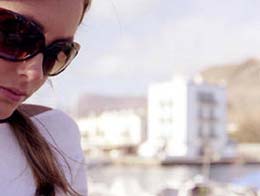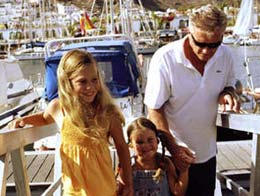 He spends hours going after fish. I actually like him going about with a fishing rod in his hand, pretending to be Captain Ahab for a few days, and letting me enjoy my own time as I please. As long as they leave me in peace with my book, my hammock by the swimming pool, and my dip into the sea every afternoon, everything will be fine. Here, the children make friends as soon as they arrive. In 5 minutes they become long-time locals.

I enjoy the place so much I guess I will also try blue marlin fishing. Although I know one fisherman in particular who would not get too happy seeing me catch a bigger tuna fish than his… "