01/07/2016 Portada Inglés , Beaches 0 comments
(copy 3)
So, you think you know all there is to know about Maspalomas, do you? Well, for a start, Maspalomas is so much more than just a beach. The sands of this paradise in the south of Gran Canaria hide a multitude of histories and curiosities.
(copy 25)
1. Columbus drops by for firewood and water: On the 24th May 1502, on his fourth voyage to America, the explorer Christopher Columbus stopped off in Maspalomas to stock up on salty water and tamarisk wood, a perfect firestarter. Columbus arrived with a fleet of four, the caravel Santa María and ships, Gallega, Santiago and La Vizcaína. Encountering Paradise in the form of Maspalomas' dunes, lagoon, and palm grove.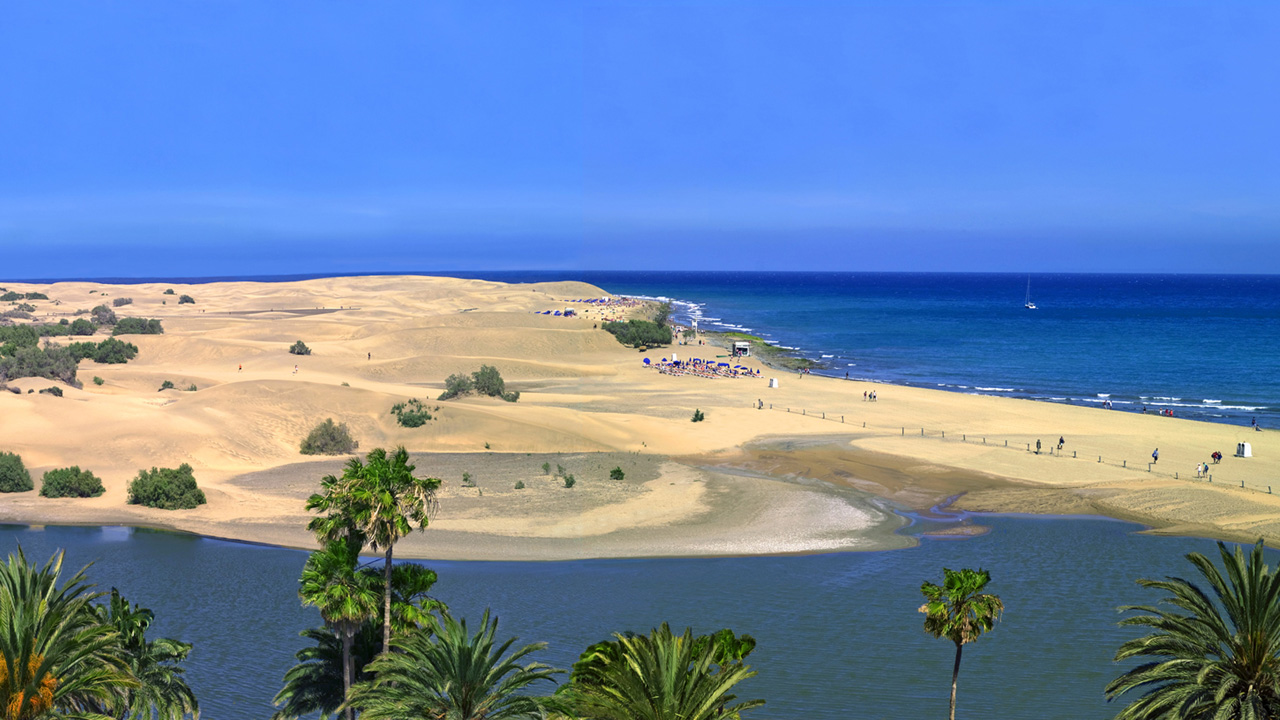 (copy 26)
2. Switching on Maspalomas Lighthouse. The light of the Faro de Maspalomas, which stands 55 metres high, was switched on for the first time in 1890. The building was designed by local engineer Juan de León y Castillo and is one of Gran Canaria's most iconic works of architecture.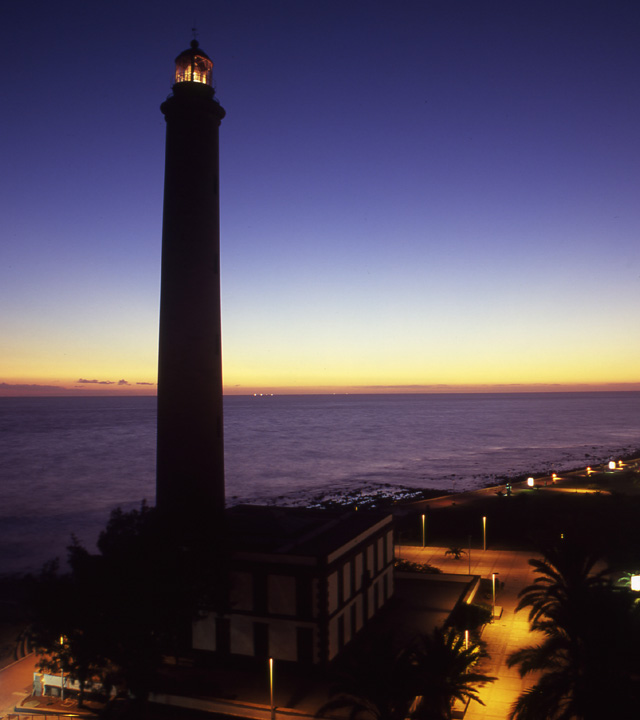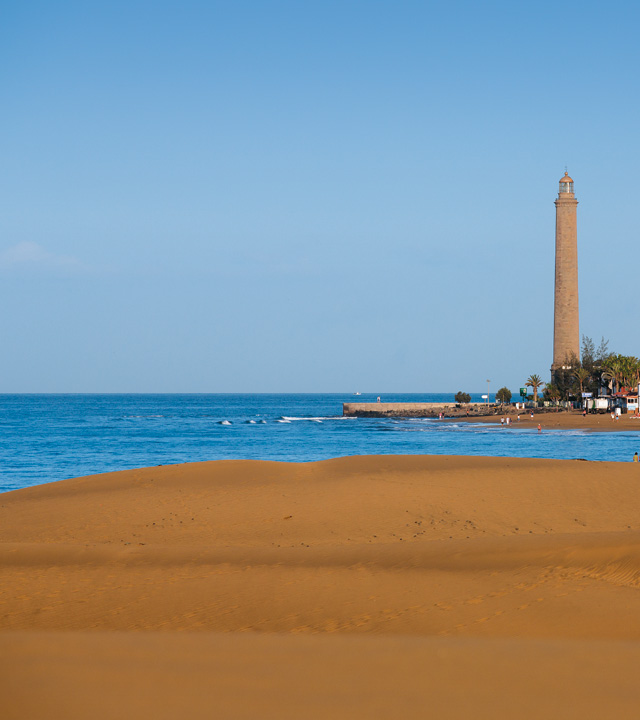 (copy 27)
3. Flying in from the cold. Maspalomas Lagoon hosts several types of migratory birds, especially in winter when the area's climate makes it a perfect seasonal retreat. These include whimbrels, elegant egrets, sandpipers, turnstones, and Kentish plovers. Maspalomas has wings.
4. On the crest of the dunes Apart from the migratory birds, look out for the lapwing: easily recognizable by its striking crest. It's a species of desert areas and, with patience and a little luck, you might see this bird flying or even burying its beak in the sand to feed on invertebrates.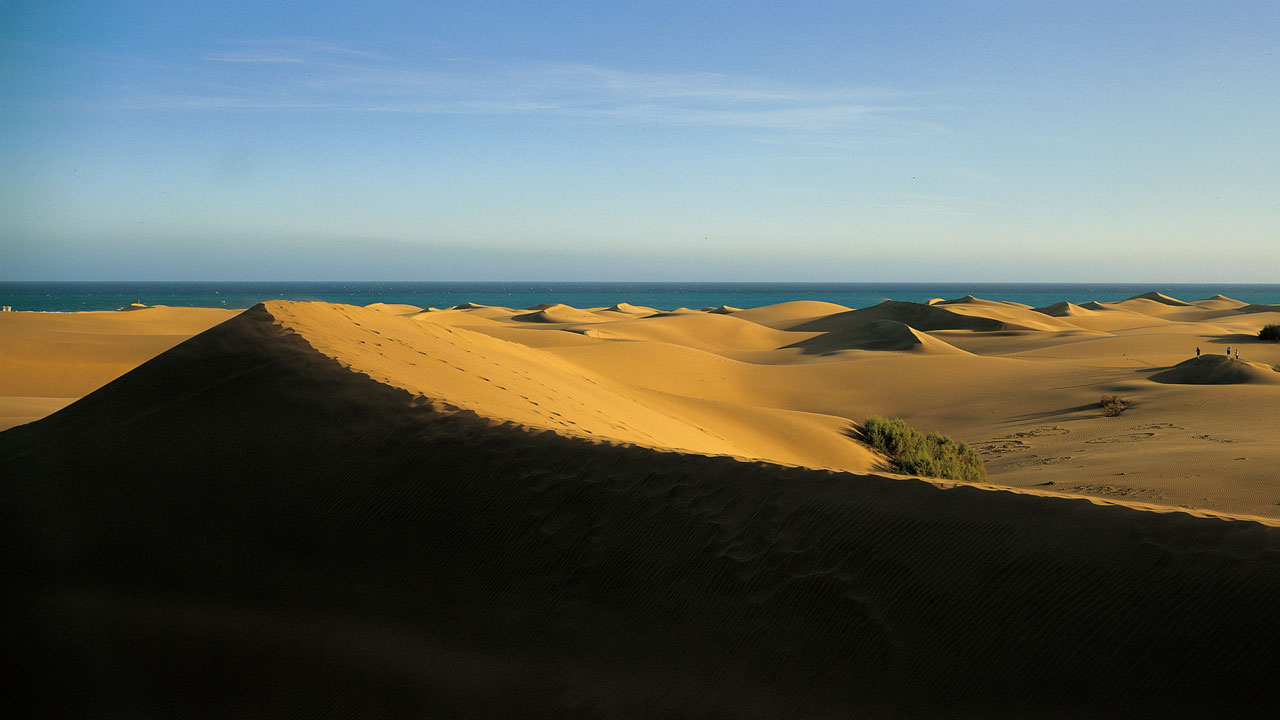 (copy 28)
5. The giants of the south. Maspalomas Dunes are one of the natural spaces where you can find the giant lizards of Gran Canaria (Gallotia stehlini). They can grow up to 80 centimeters long, but don't be afraid as they're harmless, gentle giants.
6. Prehistoric menu. Aborigines living in settlements near Maspalomas survived, according to historians, on a diet of fish, shellfish, and cereals they grew themselves.
(copy 29)
7. The birth of a moving mountain Climbing up then sliding down the dunes and watching them play with light and wind is one of Maspalomas' great attractions. But how is a dune formed? Well, balancón, a shrub that acts as a barrier, produces true mobile mountains up to 20 metres high. The trade winds complete the job by pushing the sand inland.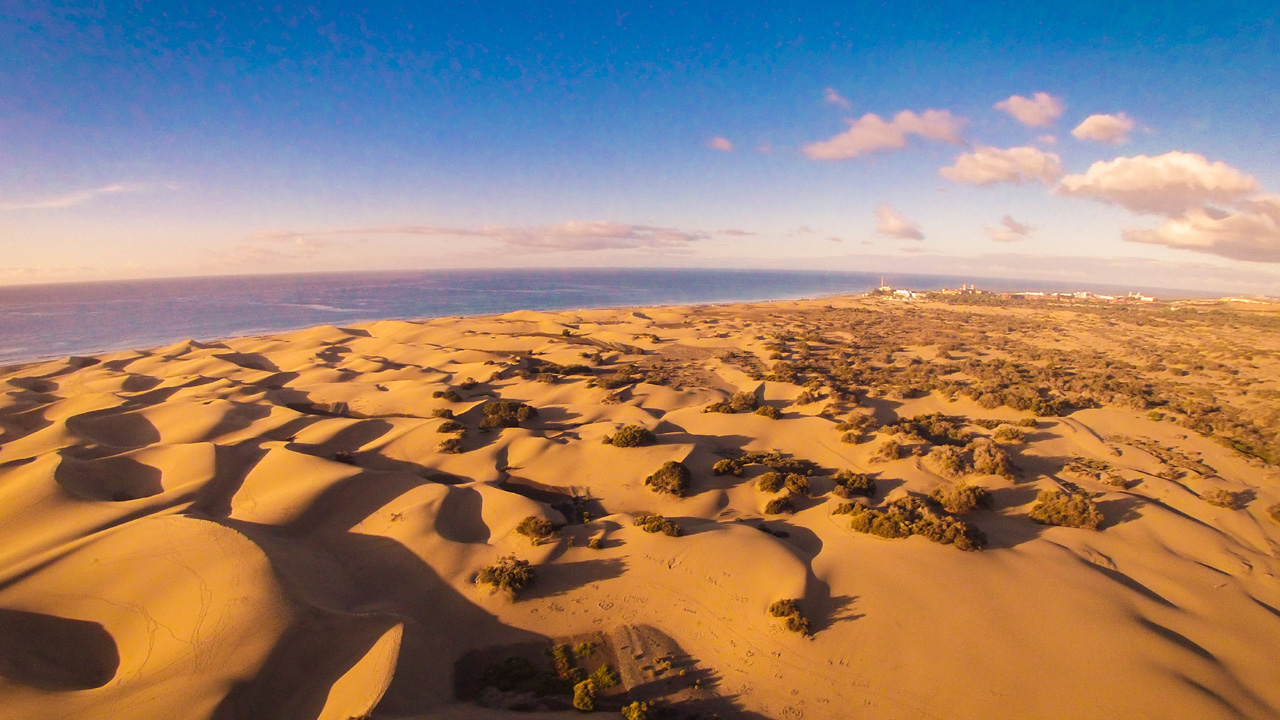 copy 30)
8. A final warm embrace. And now, a secret that is not in any encyclopedia, but one you have to experience at first hand by visiting Maspalomas beach and dunes. At dusk, when the sun sinks into the horizon, the heat is kept alive in the dunes, which act as conductors. It's time to dip your fingers and toes in the sand and feel the warmth of the day when it's almost night.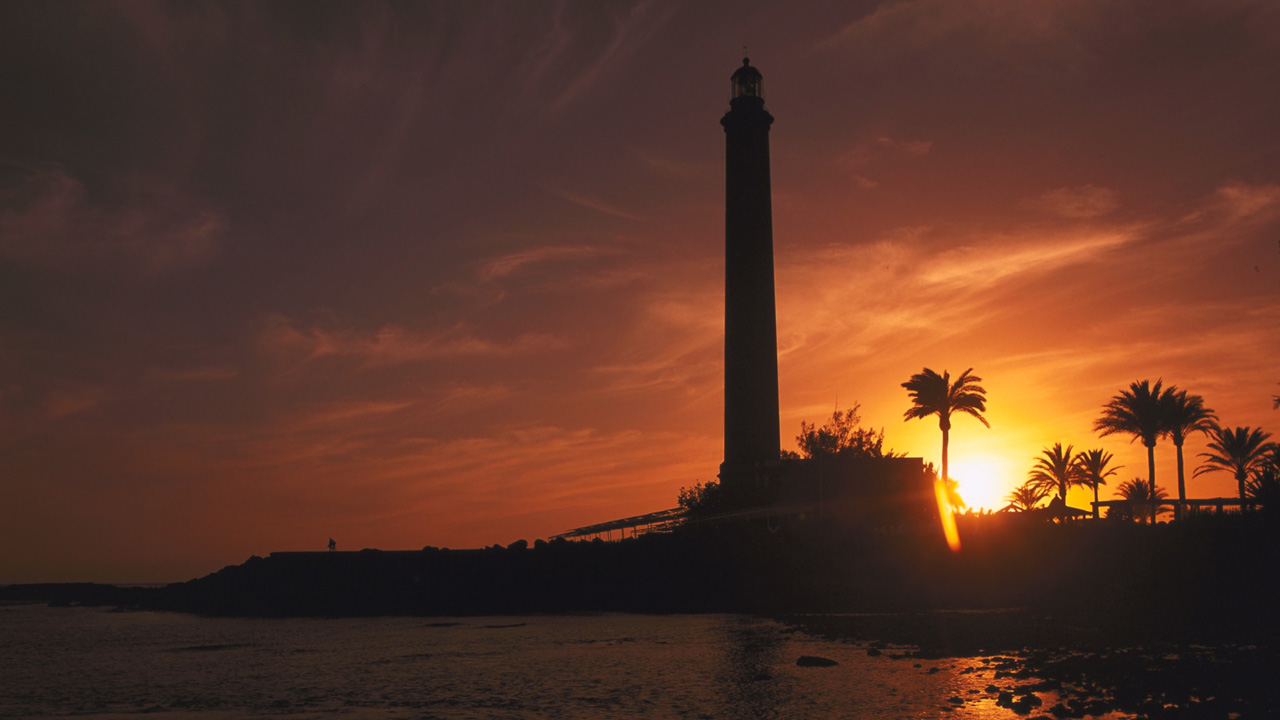 (copy 31)
9.A free show. One can navigate Maspalomas beach centimetre by centimetre and enjoy every second, from morning to night. The Atlantic is the main protagonist. But don't miss the show that the light originating from behind us, in the steep ravines of San Bartolomé de Tirajana, puts on. Especially the sunset.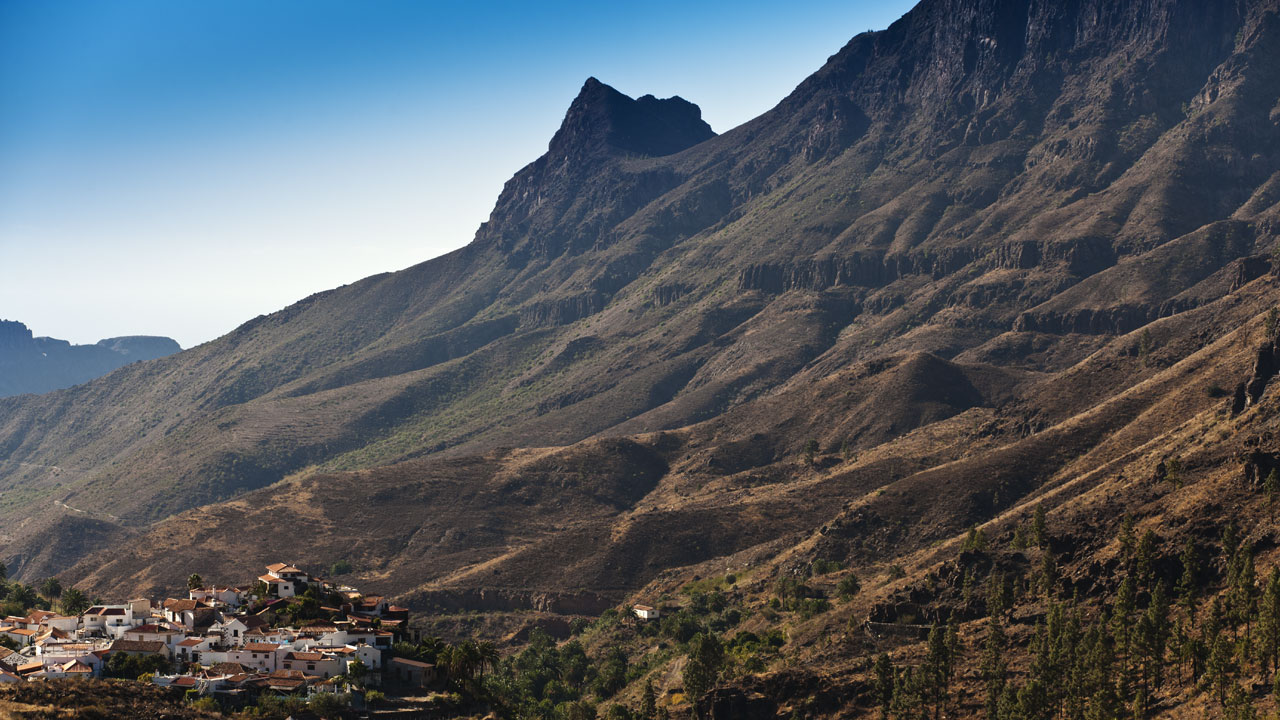 sea (copy 32)
10. One more time. Another secret to keep in mind, which has been proven by anyone who has left their footprints on the sand of Maspalomas, is that this will not be the last time you set foot here. The footprints may be erased by the tide, but the memory remains indelible, and the thought of returning as soon as possible to this paradise of moving mountains and century-old stories becomes the only thing on your mind.