10/10/2018 Portada Inglés , Culture , Nature 0 comments
"Home grown" or "adapted varieties" of almond trees in Gran Canaria are century old trees that offer different types of almonds, all of them highly regarded due to their organoleptic qualities.
The Gran Canaria Almond Association works to recuperate the production and harvesting of almonds on the island, as well as being the driving force behind the creation of a business structure that will enable producers to sell a different type of indigenous ecological almond, a kind that goes into bakery products, snacks and basic ingredients in generial. They also promote the preservation of its history and culture.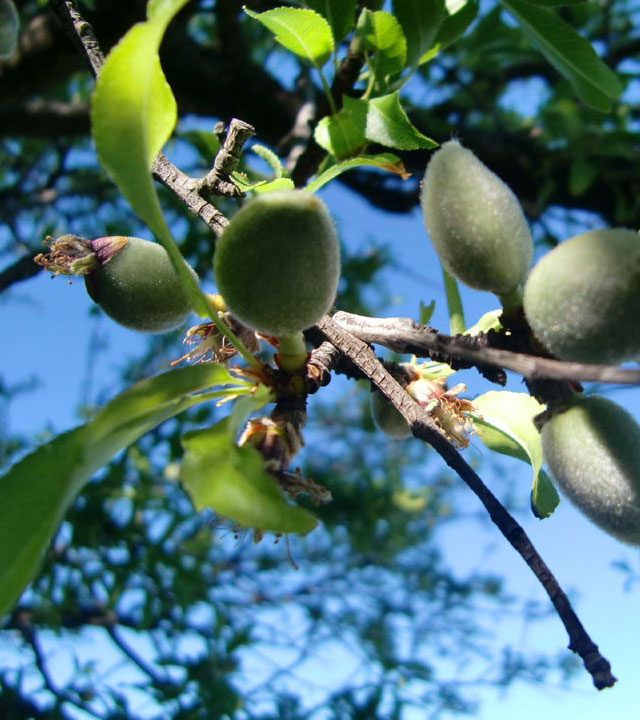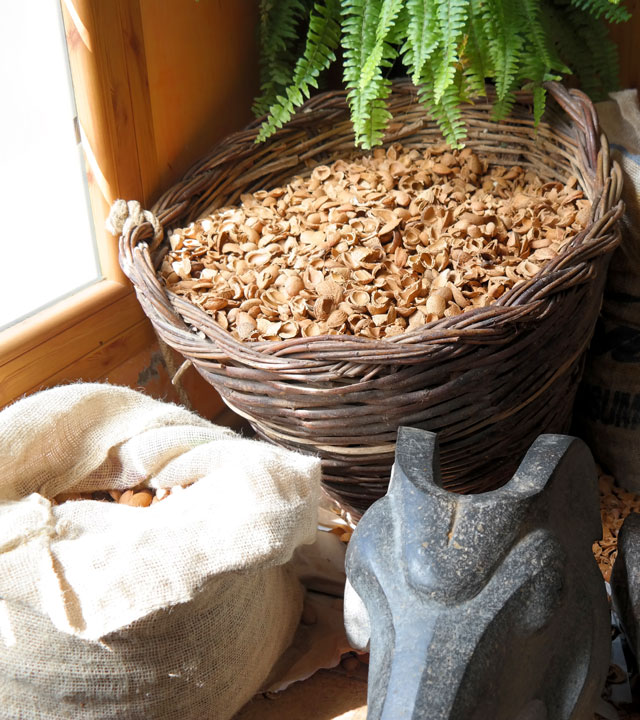 Below we reveal the 5 best kept secrets of the Gran Canarian almond to you, so you can fully appreciate it and differenciate it from foreign almonds, and therefore know why you should choose it:
Century old almond trees. This dried fruit first came to Gran Canaria around the time of the Conquest, and it proliferated in the municipalities of San Bartolomé de Tirajana, Tejeda, Valsequillo, Los Altos de Ingenio (La Pasadilla), Artenara, San Mateo and a secluded spot up high in the Valley of Agaete. There are currently about half a million almond trees, including wild almond trees, on official lists, while this year a further 1,500 to 2,000 new saplings are due to be planted. Harvesting takes place between August and Septiembre, by whacking the trees with a eucalyptus branch and picking up the individual almonds off the floor. They are then peeled the same day they are collected.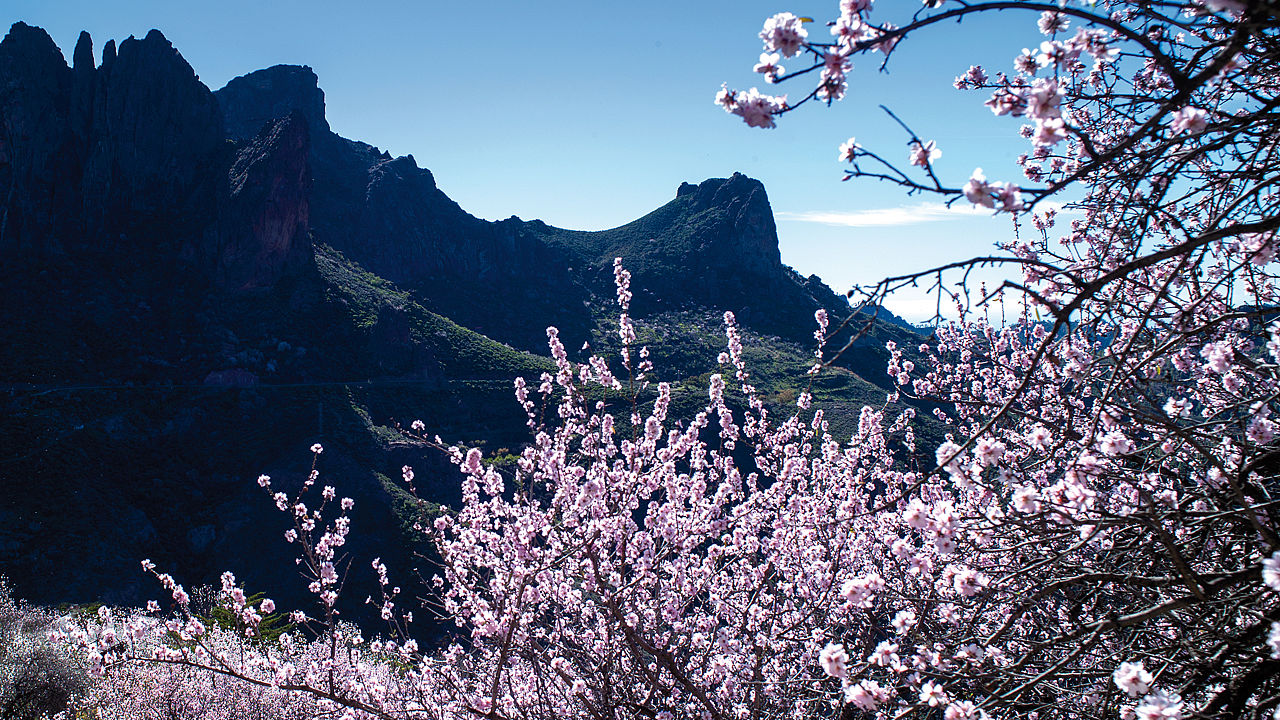 Over fifty varieties. It is estimated there are between 50 and 60 different varieties of almonds in Gran Canaria; indeed, 80 different types of trees are undergoing research to determine exactly how many varieties exist. The consumption of almonds goes up by 5% every year around the world, leading to higher levels of cultivation and higher prices.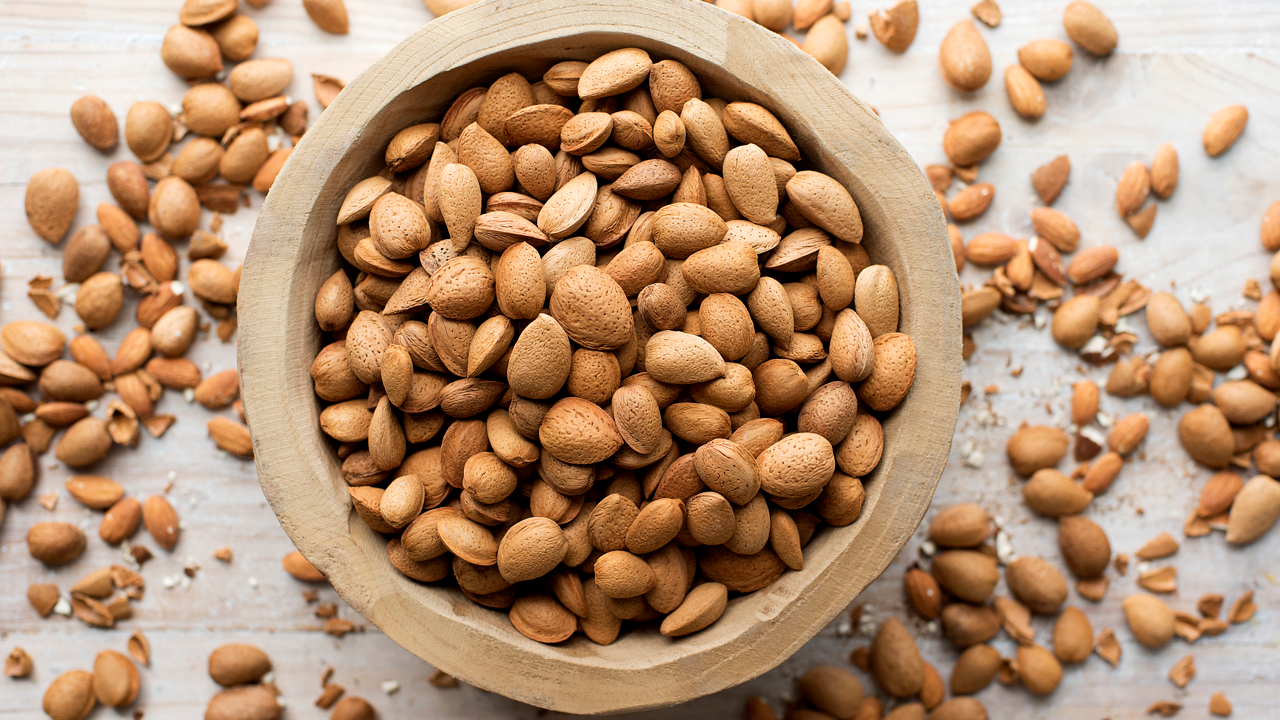 Don't eat the bitter ones. The only way to know for sure if an almond is bitter is to try it: just looking at it it is impossible to tell, although it used to be the custom to place a stone on the trunk to know if it was or not. If you are unlucky enough to bite into a bitter one, we recommend you just spit it out, as it contains an acid that can be harmful for your health. So much so, that at the Gran Canaria Almond Association they are working on detecting this type of almond and stopping it from being cultivated, replacing it with a sweet one instead.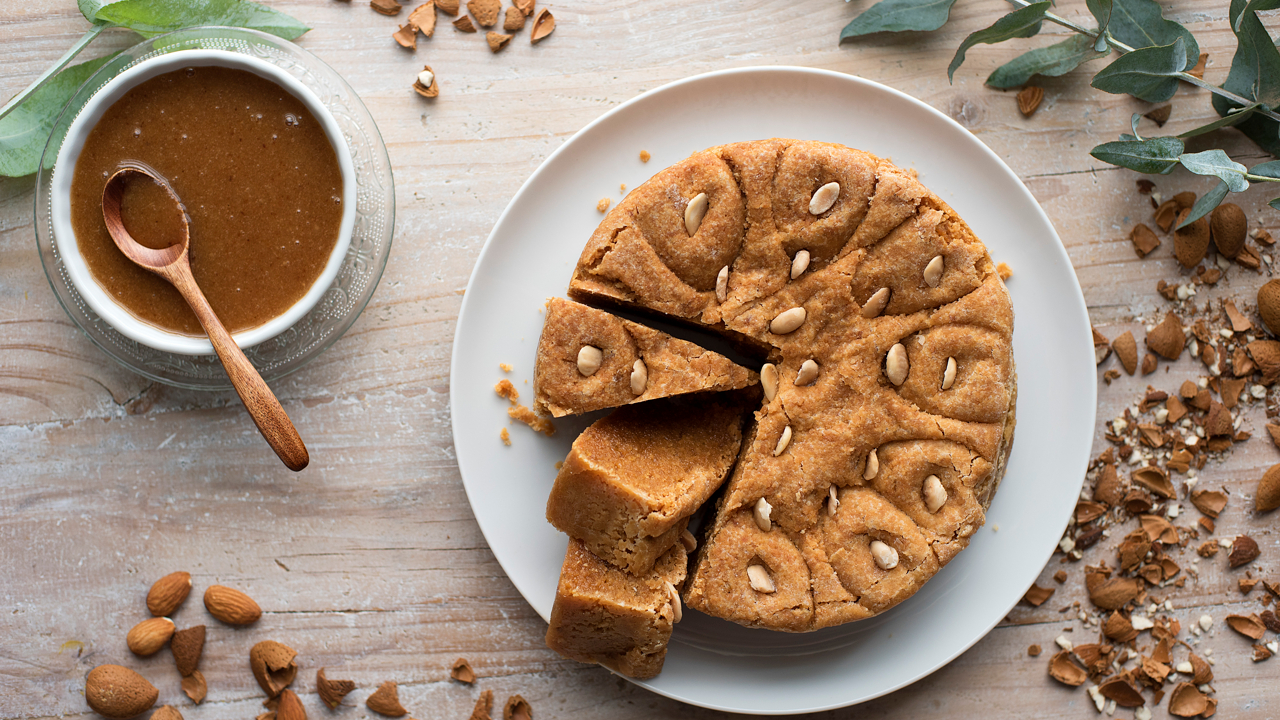 Rich in good fats, but with lots of calories. As it is a cultivation with no watering, it means the end product is rich in monounsaturated fats (60%) and that its organoleptic qualities carry many benefits for people's health. However, consumption has to be moderate, as although it possesses good quality fat, it is high in calories even though it is eaten raw. It is recommended people eat no more than 20 almonds a day.
Uniquely flavoured marzipans and bienmesabe sweets. The Gran Canarian almond is a superb ingredient for pastry-making products. It goes into making the exquisite marzipan from Tejeda and bienmesabe, unique around the world for its flavour and texture and for the characteristics it brings to the recipe. But it doesn't just go into sweet recipes, the almond is also a fantastic ingredient for spicy mojo sauces.