07/09/2018 Portada Inglés , Nature 0 comments
Huerto de las Flores is a botanical garden in Agaete, in Gran Canaria, with over a hundred different plant species from around the world

1. Travelling plants that have spread their roots in Agaete. A passion for travelling and botany were the seeds that led to Huerto de las Flores coming into being, a most beautiful and delicate botanical garden in Agaete (Gran Canaria). Its roots date back to the end of the 19th century, when its creators, members of the De Armas family, would bring tree seeds and cuttings back with them from their trips abroad. Many of these species came from America, as well as many other latitudes. These plants came to the island and adapted well to it, although be it said it is not hard to settle in a place like Agaete.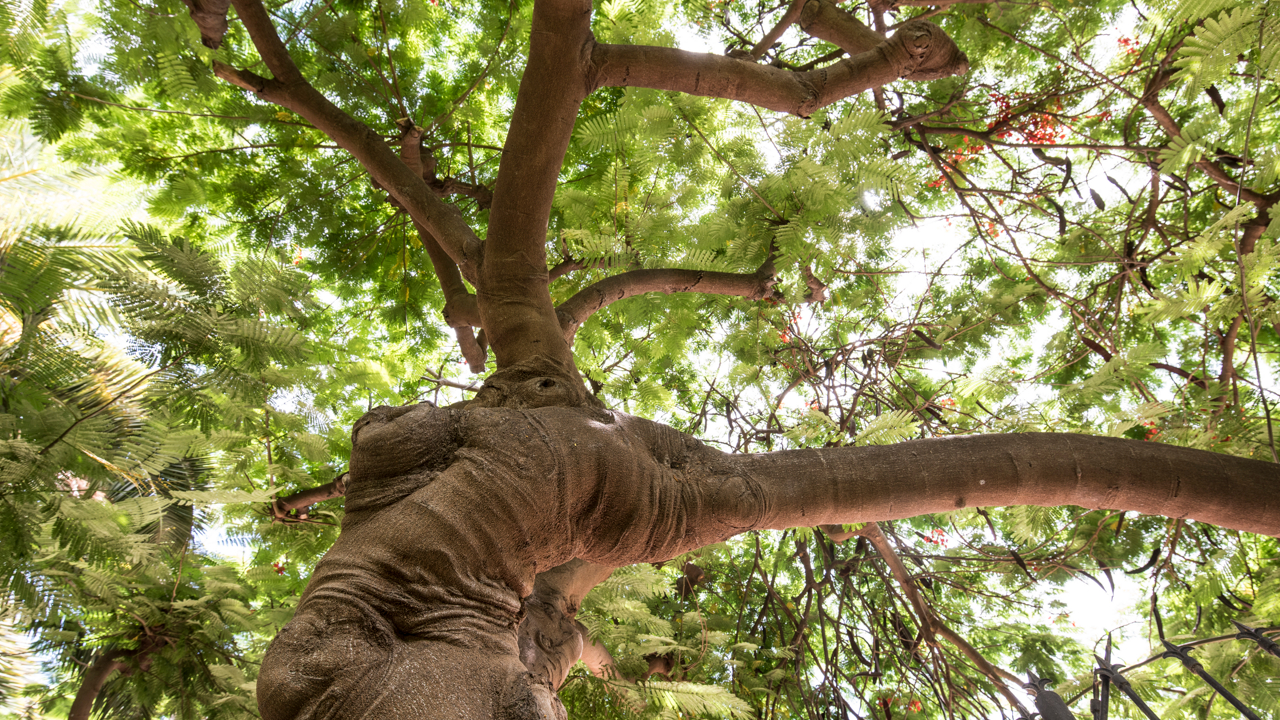 2. The 'International Plant Organisation'. Huerto de las Flores is the rather fluky result of a most welcome international plant organisation, where they speak a common language shared by petals, branches and leaves, wherever they may be from. It doesn`t matter a bit, they wake up and fall asleep in Agaete, happy in a garden they call home, here at this privileged spot in Gran Canaria. The garden is indeed home to over a hundred different plant species, the highlights being trees and plants from Central and South America, although all continents are represented, thanks for instance to the Australian macadamia nut, the aralia angelic tree from Oceanía, the giant bean plant from South Africa and coffee from Ethiopia.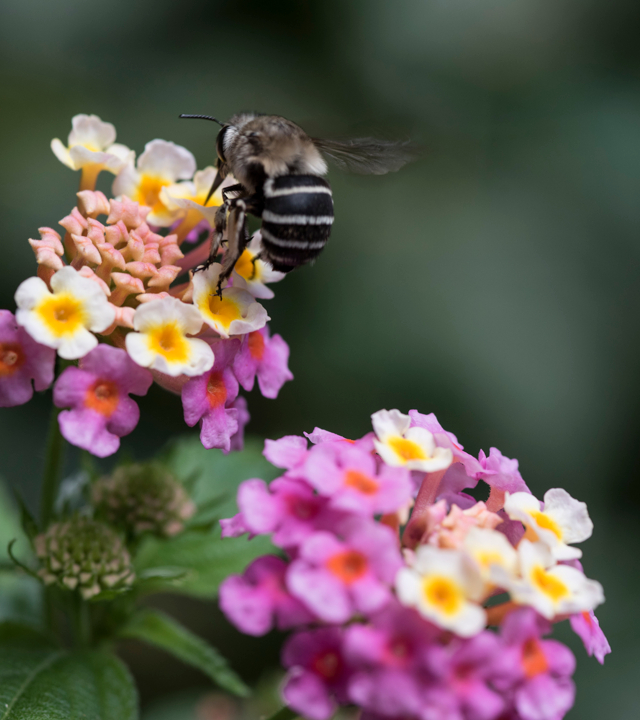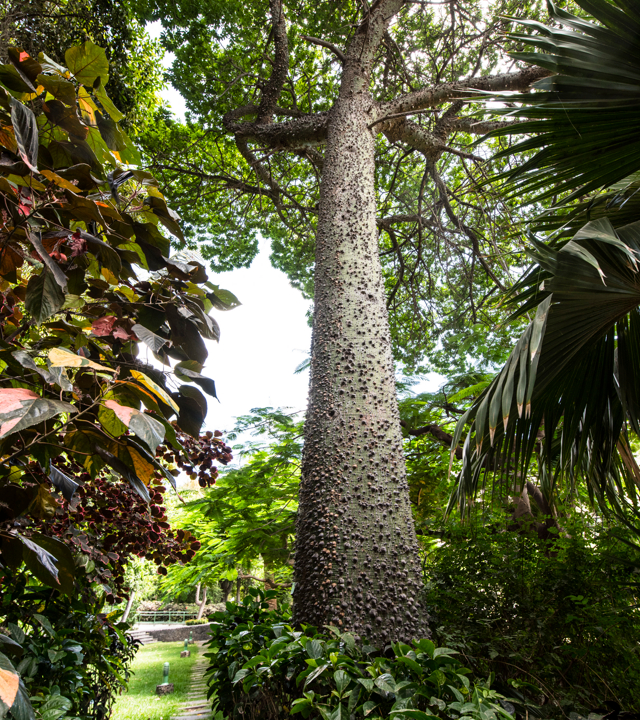 3. Flowers packed with flavours and sound. The spectacle of the botanical universe is represented in all its intensity in Huerto de las Flores. Visitors will be able to get close up to curious species such as the pitanga, a little tree native to South America whose reddy fruit is used in the manufacture of jelly, juice and marmelade. Just as fascinating is the canistel tree, an evergreen which bears fruits whose pulp acquires a colour similar to that of an egg yolk, used to prepare highly appreciated punches and liqueurs in Mexico and Brazil. The dry fruit from the pumpkin plant goes into making maracas, while local communities in Paraguay and Argentina use the white wool that surrounds the seeds of the palo borracho tree to make cotton.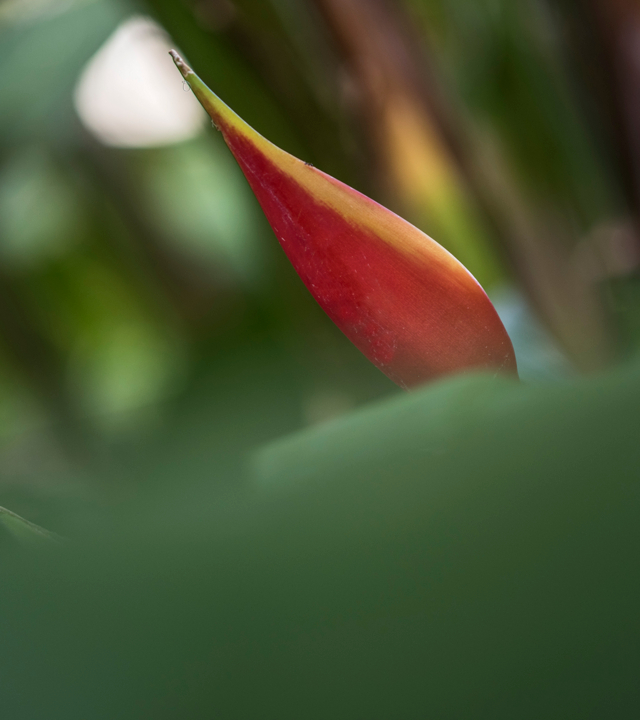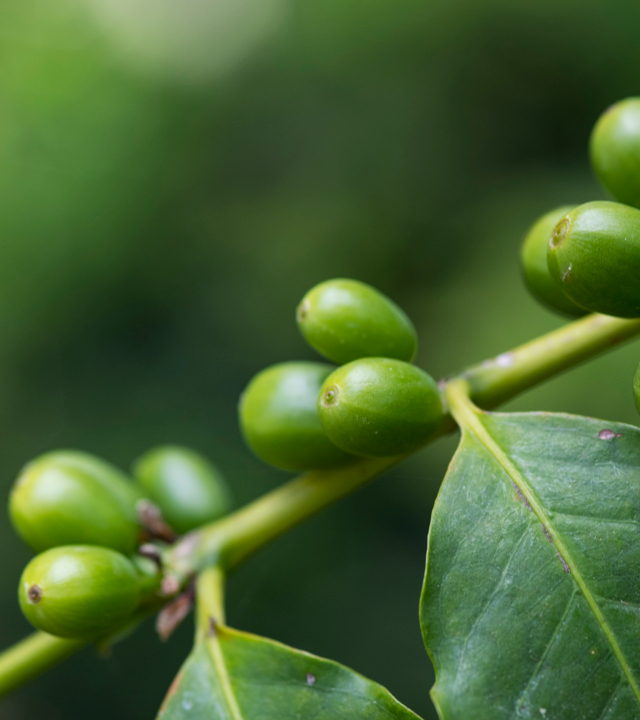 4. Verses that were spawned from the tree grove. Poetry also blossoms in this natural setting, and is fertile land for creativity. Indeed, at the turn of the 20th century, poet gatherings that took place in the garden were quite famous, with leading lights such as Francisco de Armas himself, and where friends and writers would also come together, including illustrious names such as Tomás Morales, Agaete`s doctor at that time, Alonso Quesada and Saulo Torón. This rich cultural aroma impregnated Huerto de las Flores, a place which maintains its tradition while continuing to put on a modern events calendar featuring dance, theatre, music and poetry.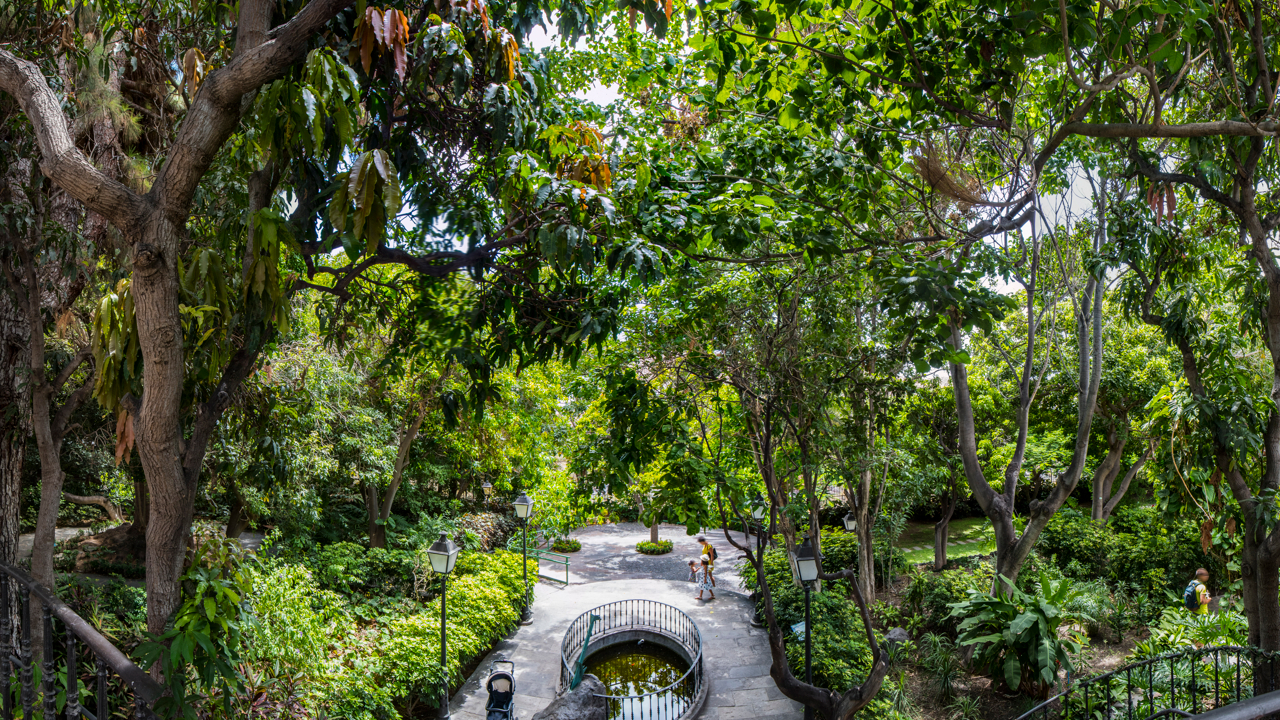 5. A surprise for Mrs. Stone. English traveller Olive Stone, who travelled all around the Canarian archipelago towards the end of the 19th century, said the following about her stay at the town of Agaete: "Don Antonio (Armas) took us to see his garden, with its oranges, mangos and guayavas that were hanging off the trees and which we were trampling on as we walked around, with bananas, avocados and all sort of fruits growing in abundance. The garden was actually a jungle of lush vegetation..."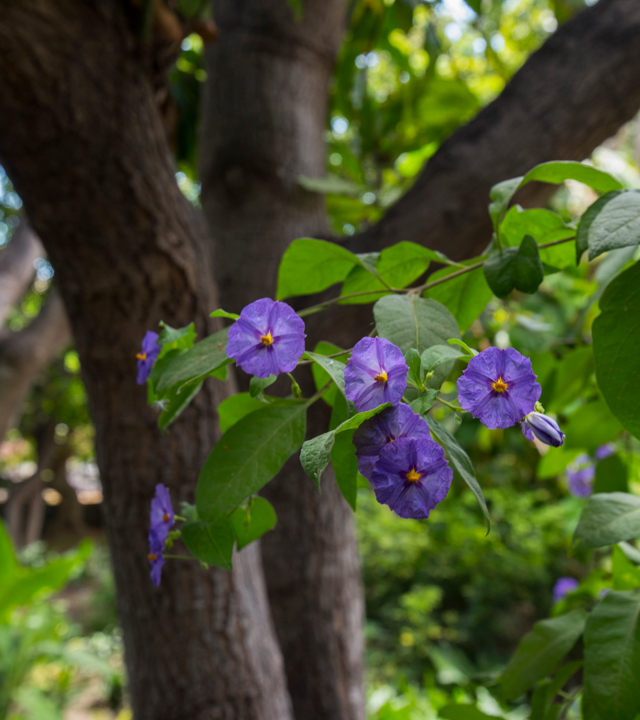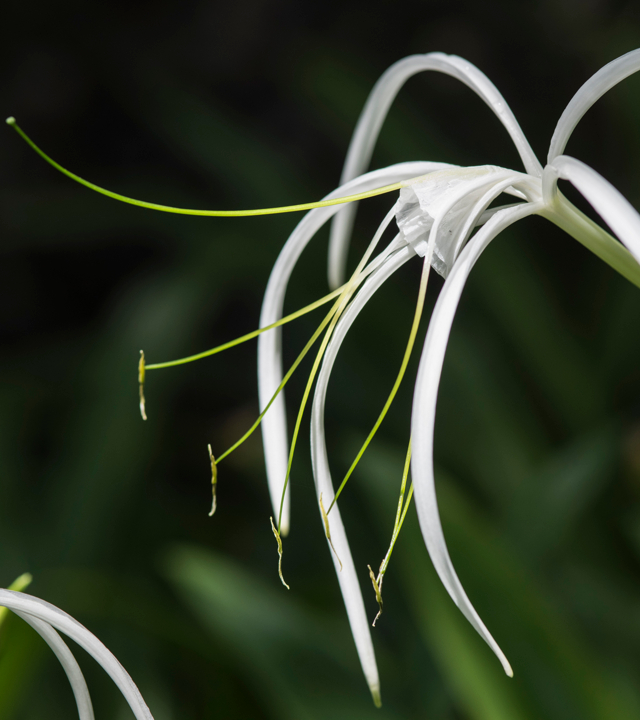 6. A place for fascinating Canarian flora. Huerto de las Flores was acquired by the Town Hall of Agaete in 1975. Since then, many botanists, gardeners, landscapers and teachers have been linked to this fine garden, contributing to its preservation and renewal, as well as promoting and divulging it as an instrument to raise awareness and educate the younger generations. Added to the beauty and tranquility of the surroundings is the sheer uniqueness and rarity of its collection of trees, that are native to a wide range of tropical and subtropical regions, enhanced by a number of species that are representative of amazing Canarian flora.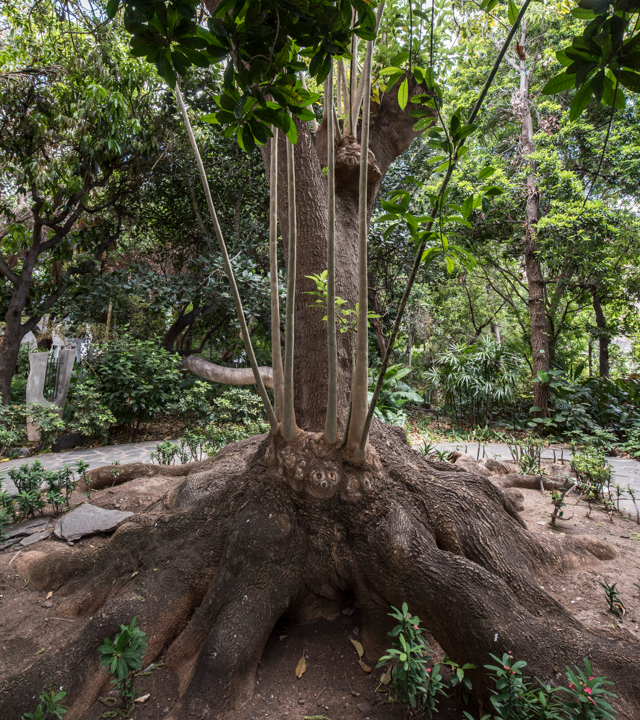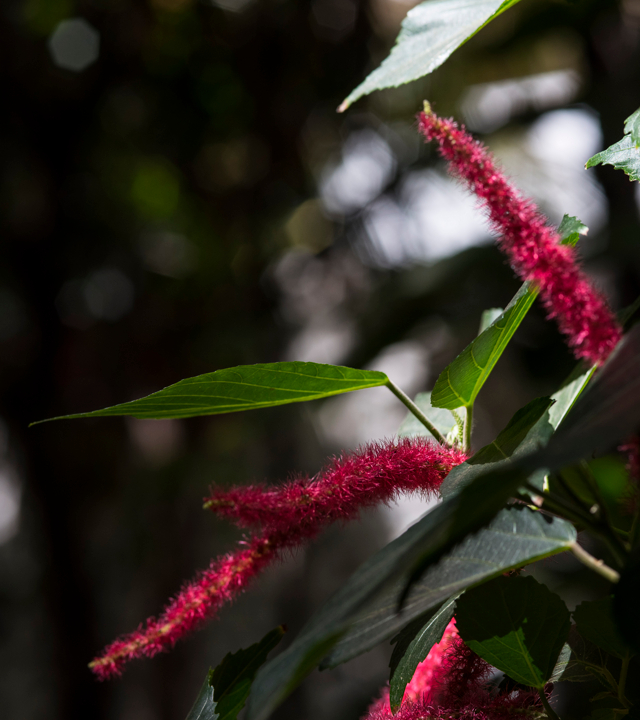 7. An inland stop off in Agaete. Huerto de las Flores is the perfect port of call during any crossing for visitors wishing to see the municipality of Agaete and the northwestern slopes of Gran Canaria. Situated along Calle Huertas, in the historic town centre of Villa de Agaete, it opens from Tuesday to Saturday between 11.00 and 17.00. Entry costs just 1.50 euros (1 euro for schoolchildren, Canary adult residents and senior citizens).