08/06/2018 Portada Inglés , Culture 0 comments
The historic town centre of Villa de Agüimes, in the southeast of Gran Canaria, is a heady and empowering setting.
Life is art in Agüimes. Every corner of its old town centre looks like it has been chiselled out especially. These painstaking efforts have created a setting in which tradition and history have melted into one. A whole grid of main streets, backstreets, squares and alleyways have forged a quite heady beauty.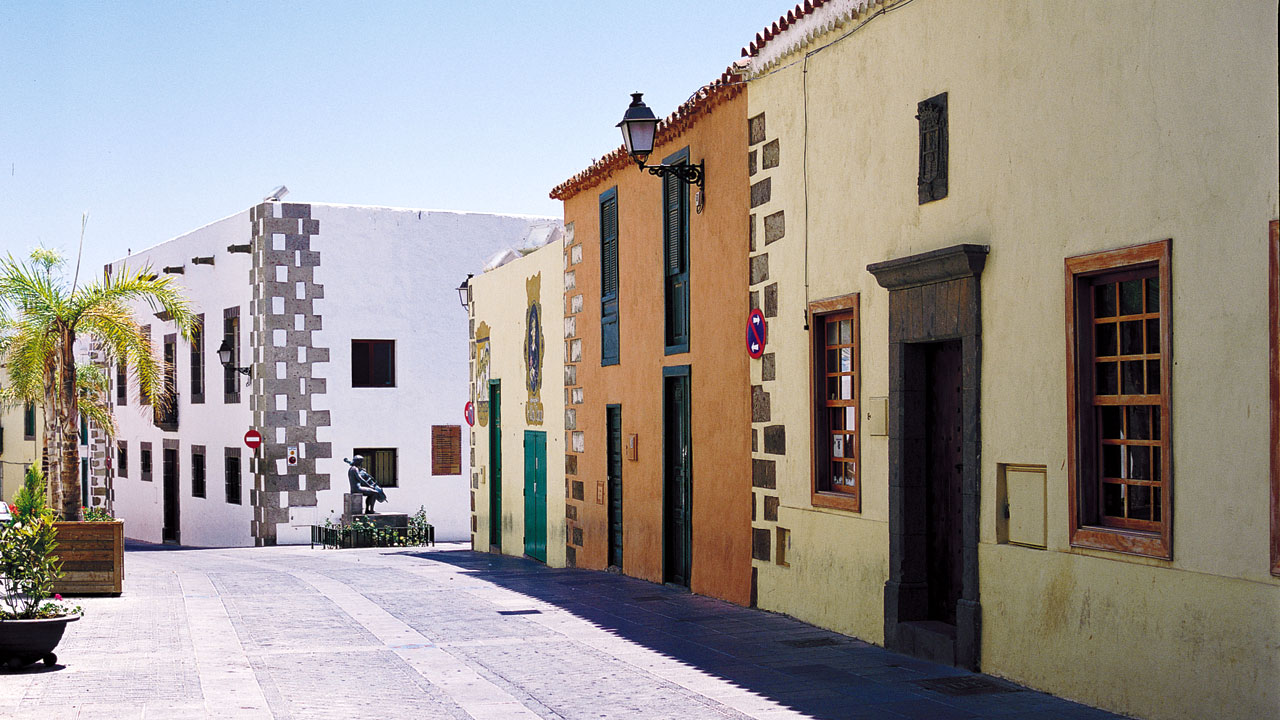 Indeed, melting and forging form an essential part of our journey around. Walkers will be amazed by the presence of a whole population of sculptures and their magical tones. This particular census includes aboriginal princesses, camels, donkeys and even musicians who let their notes slip out through their sturdy iron bodies. The sculptures in Agüimes cannot speak, but on occasions they make sound…
Writer William Faulkner believed that the past remains ever with us. In Agüimes they already know this. Access to one of its hotel buildings conserves the elevated doorways through which animals, who helped construct the age old local agricultural and livestock society, would come in and out. Camels no longer walk over this pebbled floor, but their steps still echo in the town's memory. In the same way, old barns have been converted into restaurants.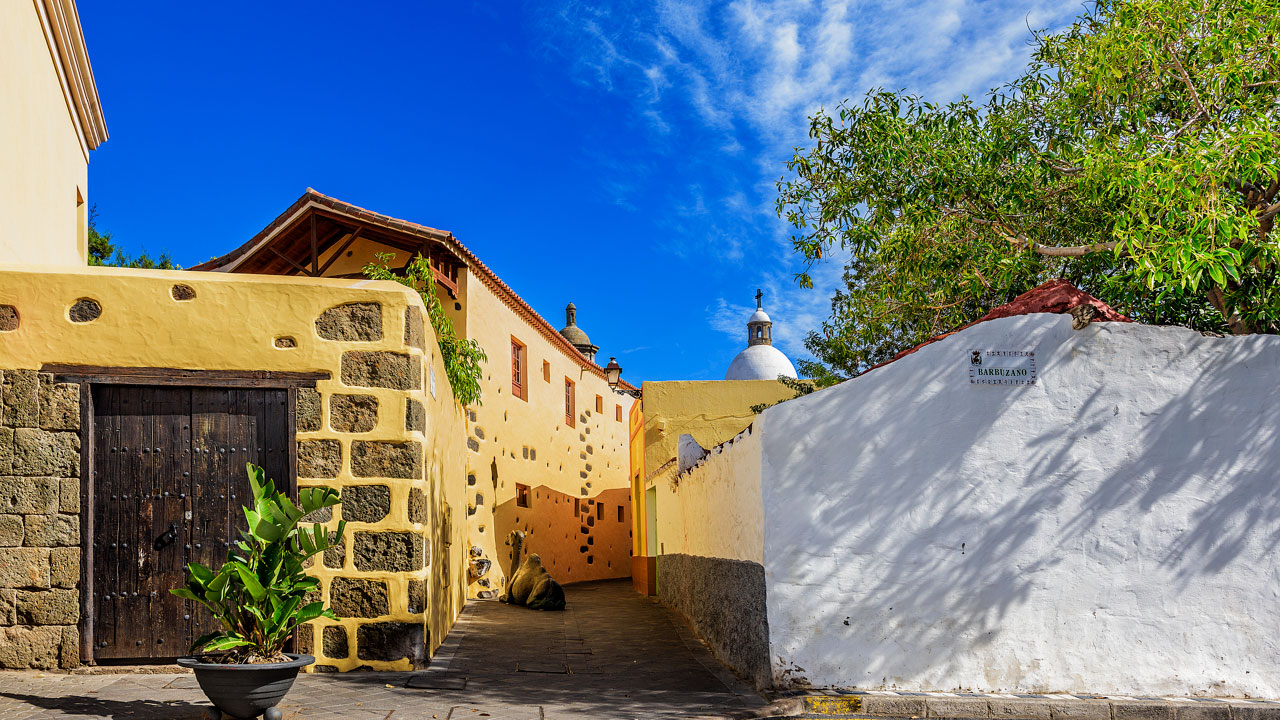 The houses here are right out of a tale, but an Atlantic tale of a sunny land. The refinement and fine taste of the craftsmen and women working for the largest fortunes in Agüimes enabled buildings to be raised where each window and every capstone once again become a cry to world art, in this, such privileged spot in the southeast of Gran Canaria.
The efforts made by Agüimes to highlight its beauty reaches its subliminal climax at its parish temple of San Sebastián, a cathedral monument declared a National Historic Monument, and whose façade features one of the most highly acclaimed displays of Canary neoclassicism. It also houses in its interior works by leading religious sculptors who centuries ago lit up the path towards pure harmony through their carvings.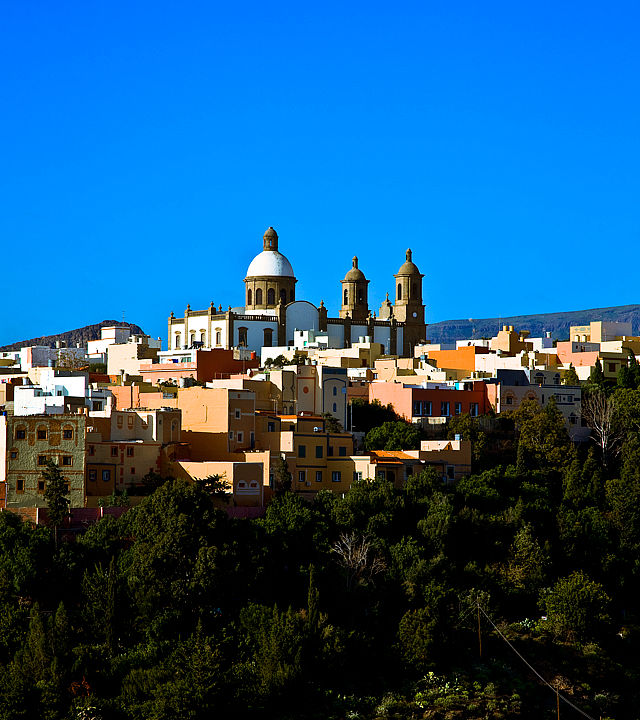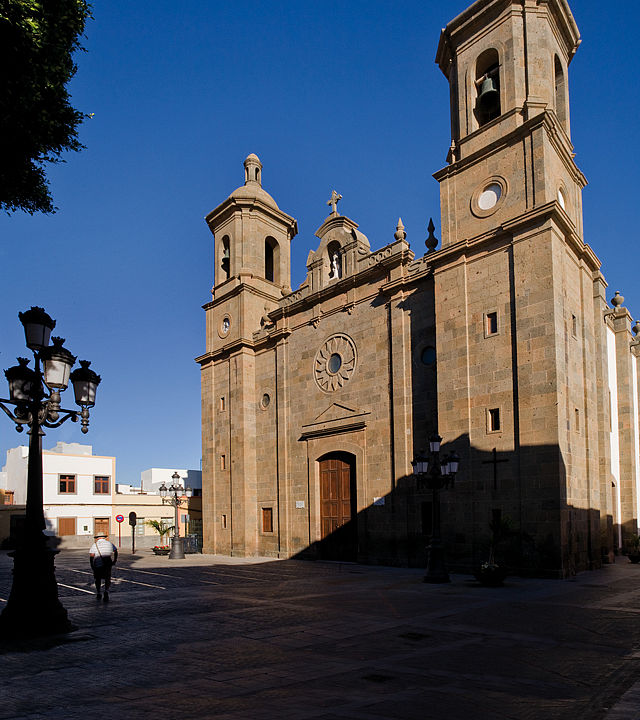 Yet Agüimes is so much more than a pretty environment, as even the local veroles that grow out of some of the town's tiled roofs seem to have been placed there intentionally. Villa de Agüimes has real personality. Plus so much flavour. From the bronze on some of the statues we move on to gold, in this case, liquid gold, as you can try out and purchase the delicious extra virgin oil produced at the local olive fields of Temisas, and also taste the precious wines from the Gran Canaria denomination of origin.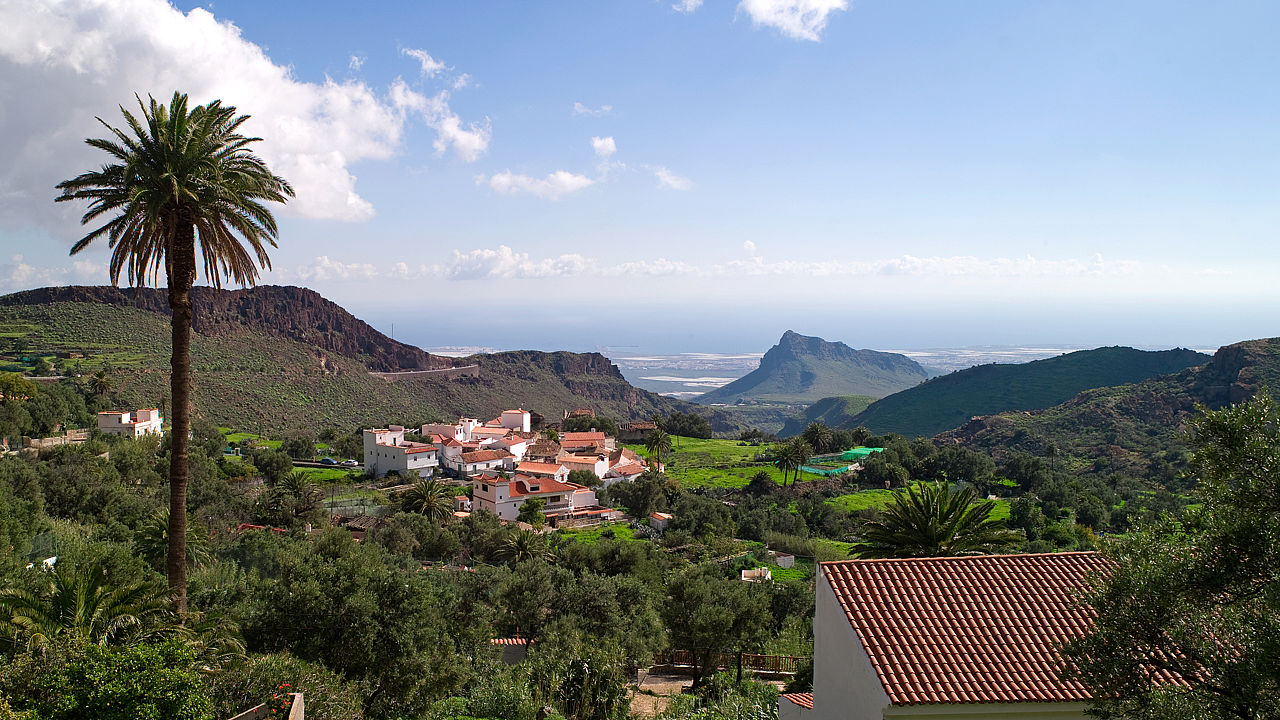 The local craft tradition shines through in a full range of expressions: from the delicacy and attention to detail required to make lace, to the power and precision of the stonework, the same impetus required to build this fine temple of San Sebastián.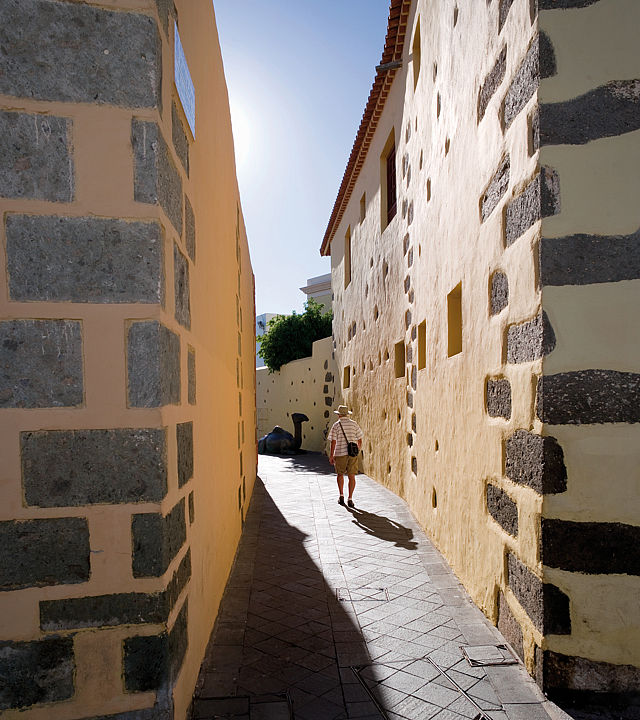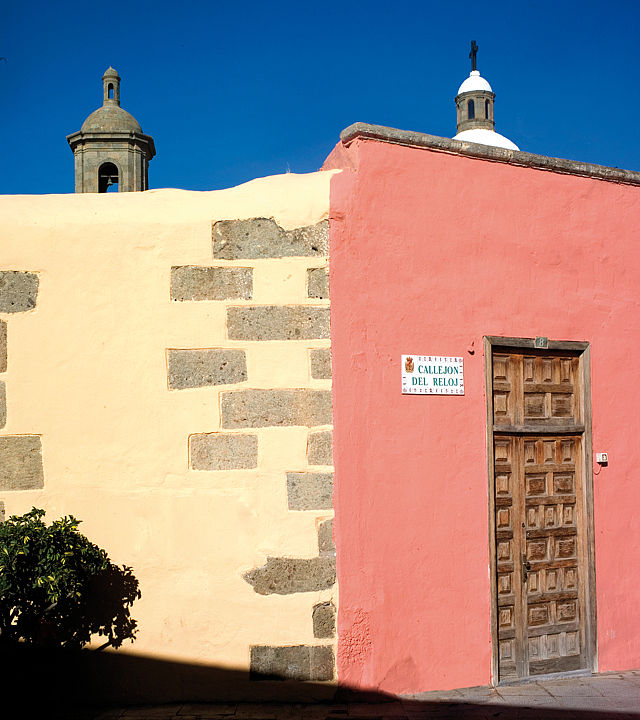 From time to time the streets twist and turn to reveal yet more surprises around the bend. Sometimes, and unexpectedly, the silhouette of the great church suddenly comes back into view against the deep blue sky, providing the service of an inland lighthouse for landlubbers. Precisely at the end of Sebastián Morales street we come to a viewpoint that provides stunning views over the ravine of Guayadeque, which seems to be crying out to you to come and take a closer look, although this would be another story entirely.