22/12/2017 Portada Inglés , Beaches 0 comments
Amadores Beach, in Gran Canaria, guarantees total tranquility in a place where a stretched out towel is a conquest of the good life.
Nobody does this nowadays, but there are chronicles out there that indicate that ancient inhabitants from this area on occasions used to go up to the top of the mountain of Amadores (that appeared on some old maps at 'Llamadores'), at the top of Lechugal Ravine, to shout out to the fishermen. Today it is still possible to cast our eyes over the gentle bobbing of fishing boats as they come in and out of the coast of Mogán, the municipality in which the velvety beach of Amadores nestles invitingly, a beach where people now only speak quietly and whisper.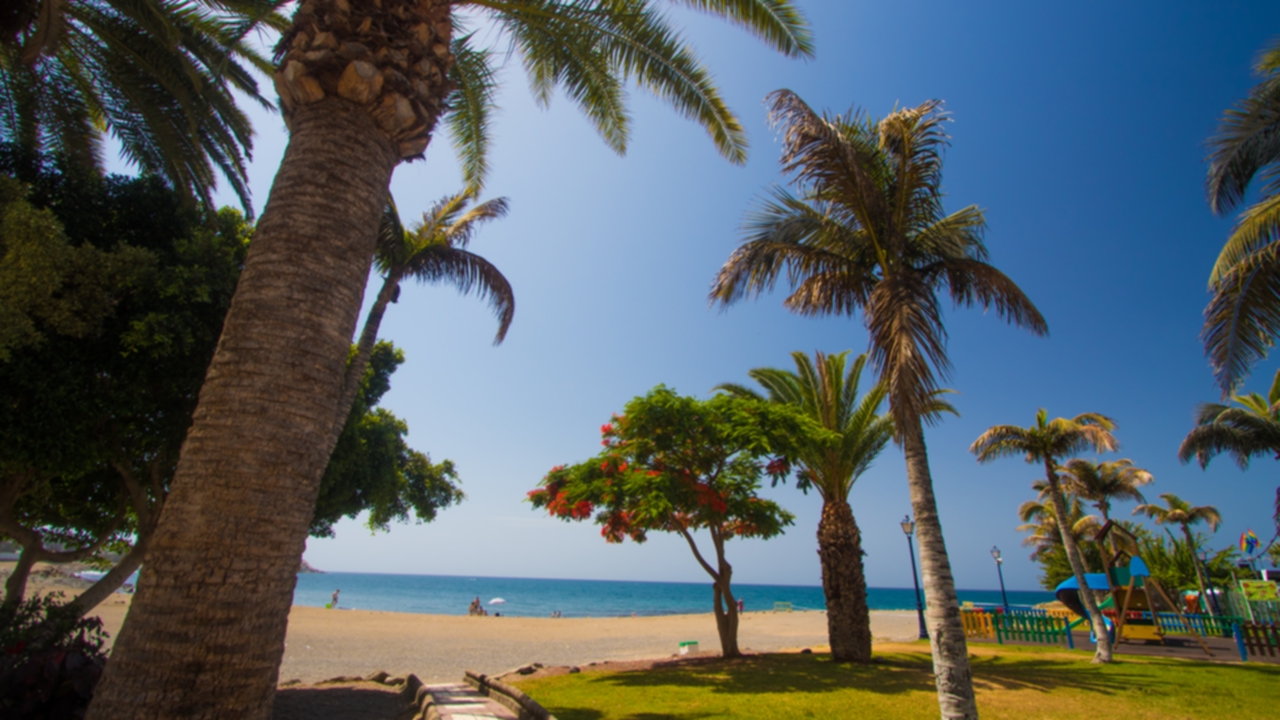 The comings and goings of the fishing vessels are intermingled with the sailing boats and other leisure boats that leave their trail in the waters and ripple all the way to the beach at Amadores, an ideal choice for families and anyone else who fancies some peace and quiet on the ocean's edge. In the case of this beach, it is located in a spot with a name as suggestive as the intense blue tones of the calm sea, set between Morro de los Tanquillos and Punta del Bufadero, the eternal stone custodians of the peace around this area.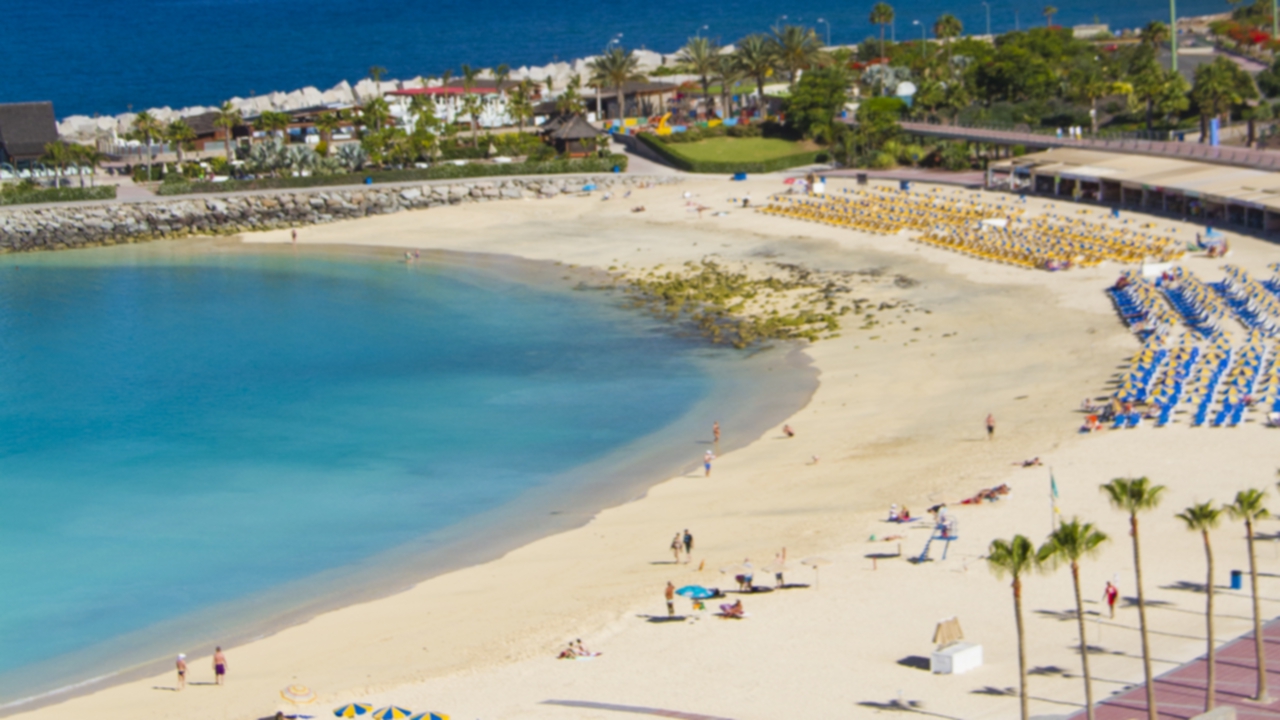 On Amadores Beach, every single towel spread out on the sand is a tiny conquest of the good life. The sea is an extension of the soul of the people who decide to come along to Amadores beach. The light, sun and the gentle breeze caress the senses. The little children have no other worries other than to hunt for fish through the crystal clear waters.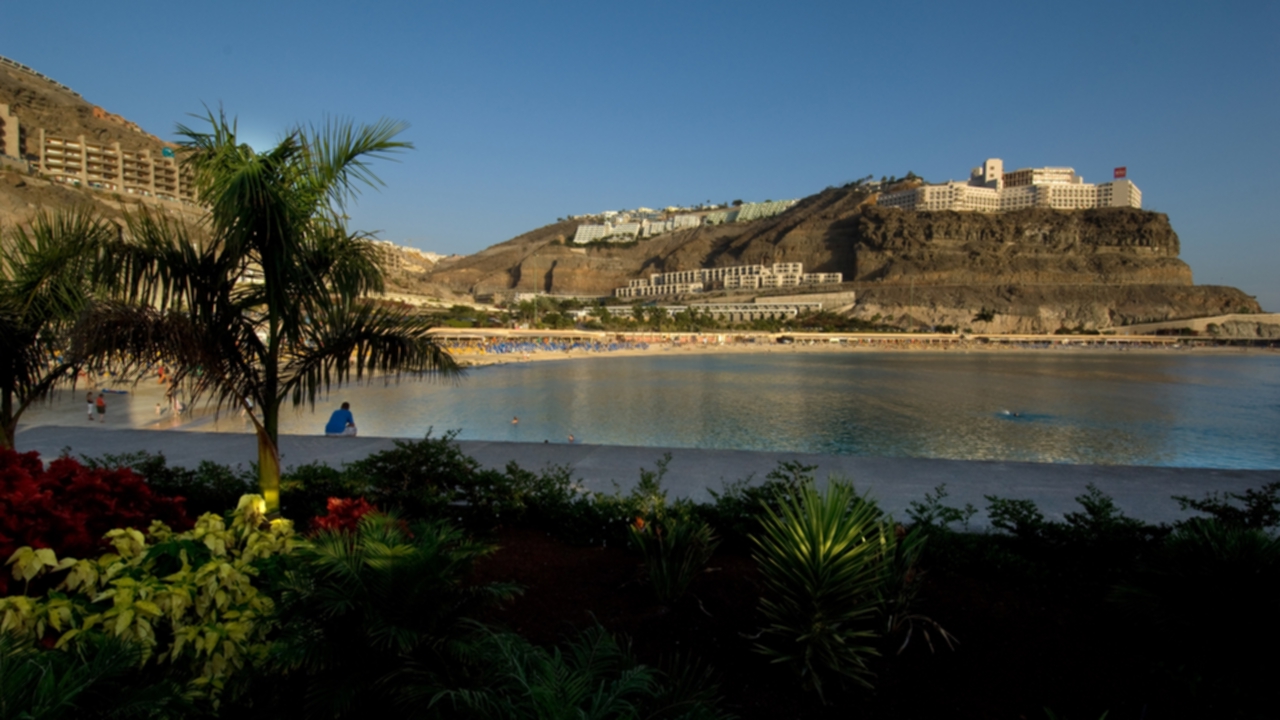 Amadores beach has a range of services, including a fine choice of restaurants and shops right on the edge of the beach, so as not to have to walk any further than necessary, other than strolling around. Indeed, the promenade is at the same time like a viewpoint that provides different images and angles every step along the way, as far as the neighbouring beach of Puerto Rico, another of the area's coastal gems.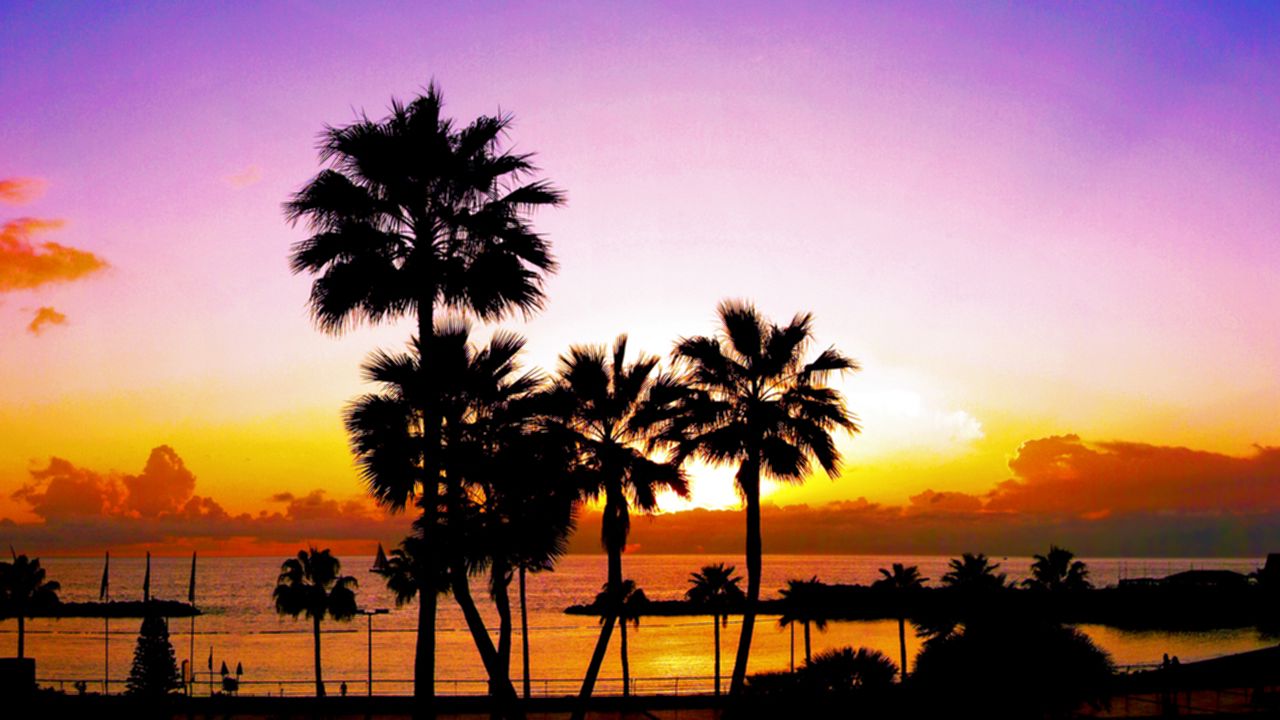 The weather, just like the Atlantic, has its own undercurrents. In this case, and although nobody may be able to see it, you can just about make out one of the slopes of the nearby Amadores Mountain, where there are remains of the island's ancient dwellers, who were around long before the Conquest. What hasn't changed since then is the intense brilliance of the oceans, the seal of identity of the south of Gran Canaria with one of its most outstanding bastions: the whispering beach at Amadores.