02/02/2018 Portada Inglés , Culture 0 comments
The spirit of the Carnival possesses a thousand different faces in Gran Canaria and reflects hundreds of years of tradition.
Ana lives in Las Palmas de Gran Canaria. Ever year she improvises with a couple of different fancy dress costumes, while there is one fancy dress that she uses year after year for carnival. She goes outdoors in the middle of the fiestas in her pyjamas, a pair of slippers, a worn-out but adorable blue-coloured teddy bear, and a mug with a camomile tea bag hanging on a thread. And this, ladies and gentlemen, is what shapes the unbreakable spirit of the carnival, which, on the island of Gran Canaria, is a particularly lively and rowdy affair.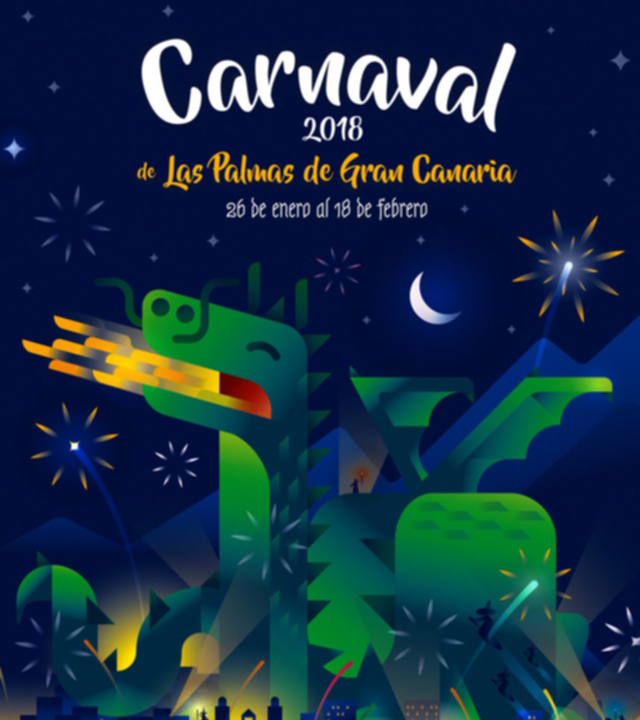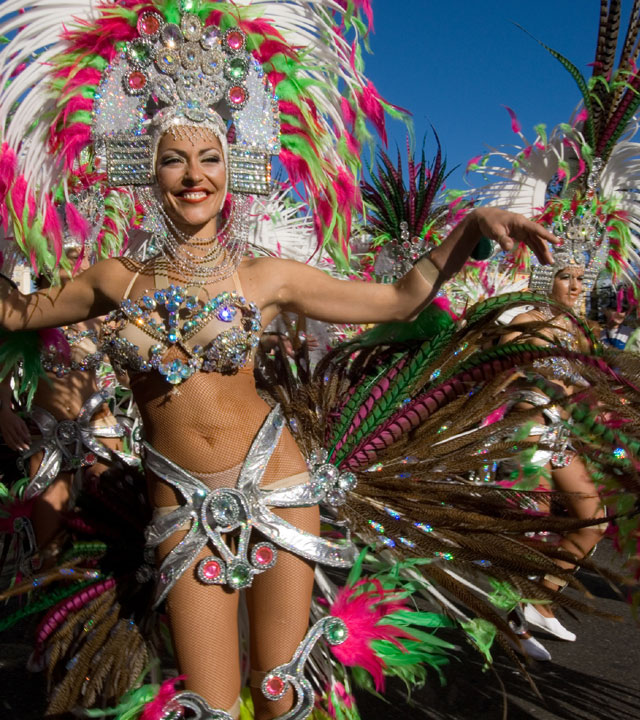 In Gran Canaria, carnival lovers go beyond just dressing up. People of all ages, from children who can barely stand up, to men and women graced with the vision of the past, really get into their characters, whoever these may be, and really live them, interpret them, and take them along to the party at the largest of all fiestas at this spot of the Atlantic.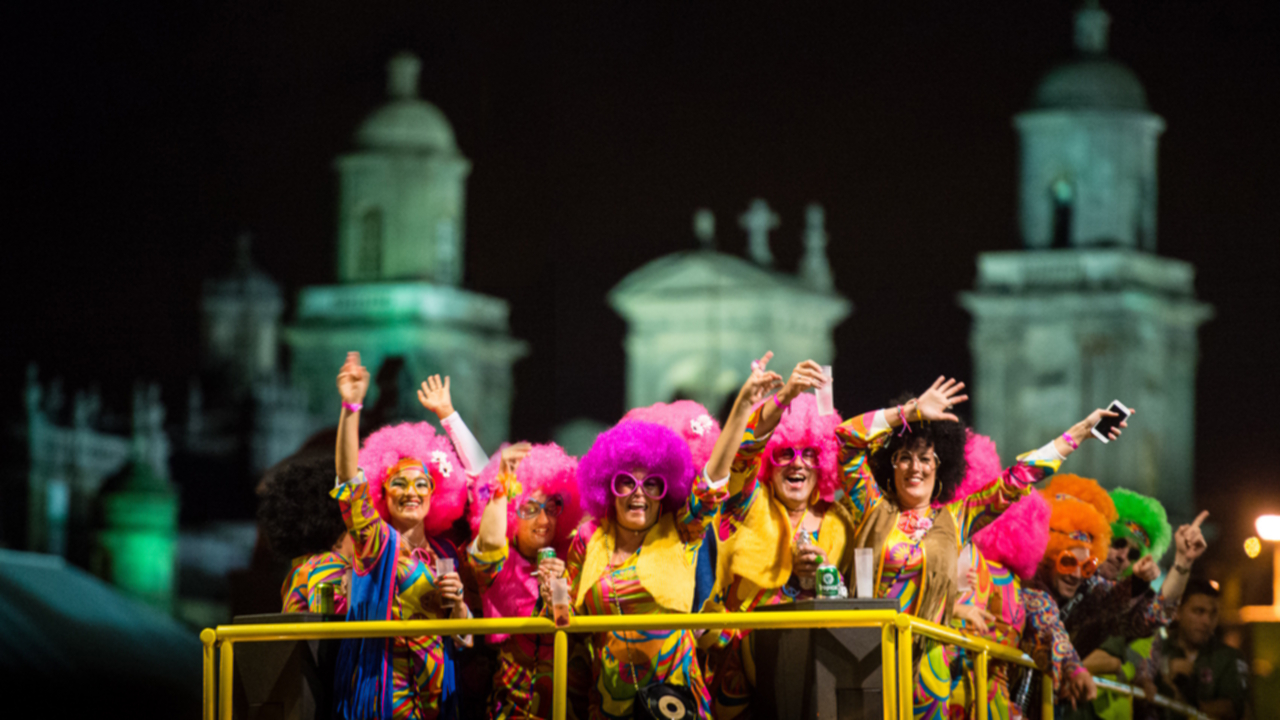 Nowadays people are able to dress up in absolutely anything we can imagine, and maybe things we might not even be able to imagine. The revellers, both male and female, take their carnival celebrations in Gran Canaria very seriously indeed. The origins of the fiestas on the island date back to spontaneous gatherings and musical bands in which party-goers would wear handkerchiefs knotted to their heads, sheets, potato bags, old clothes and jackets put on back to front. These are the 'archaeological' foundations of today's Carnival, which has now of course become much more sophisticated, without losing any of its true essence.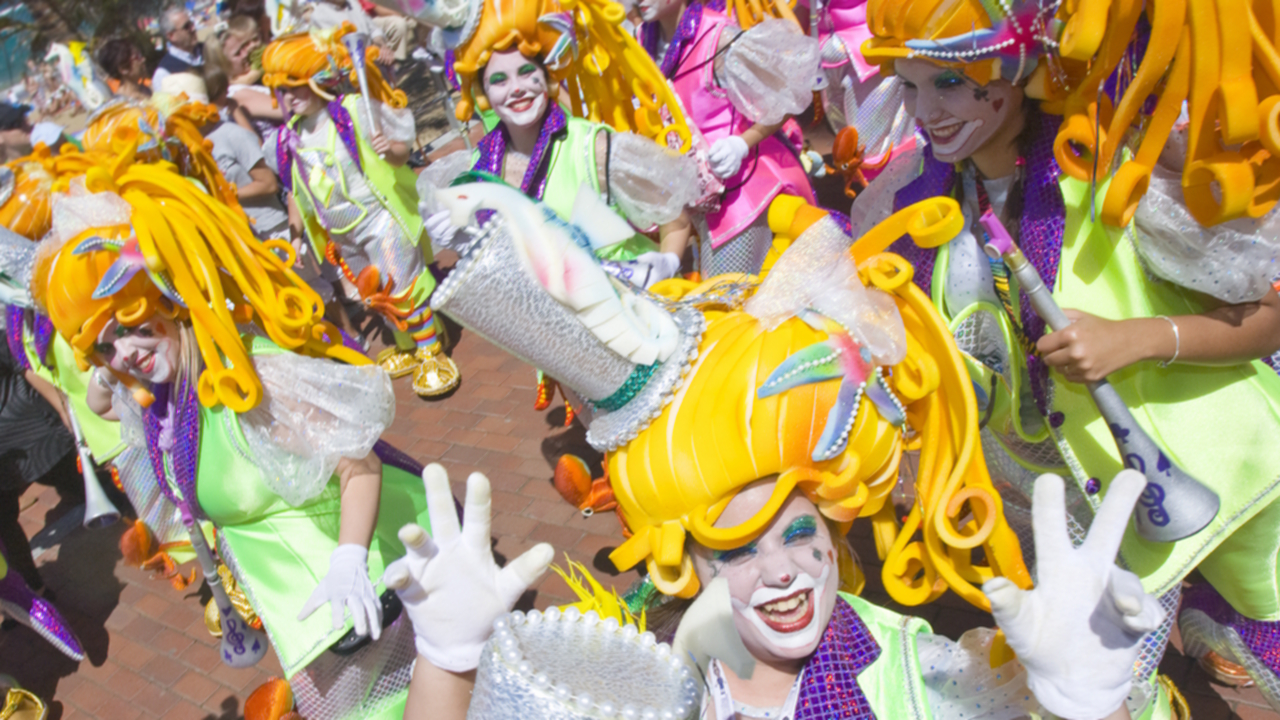 The ancestral character of the carnival in Gran Canaria digs its historic roots deep into the 16th century, with masked balls it brought in from Italy. It can be perceived at many different points around its territory, on cobbled streets which resonate every year with the hubub of murgas singing bands and batucadas drum beats.
The Gran Canaria Carnival is brimming with imagination, sequins, bright materials, masks and passionate, fun-loving crowds. In other words, the Carnival represents an extension of the cosmopolitan, joyous and active character of the islanders themselves. This behaviour shines through clearly at the capital, Las Palmas de Gran Canaria, where they dedicate the event to magic and fantastic creatures, although the most fantastic of them all are the locals who embody the carnival spirit.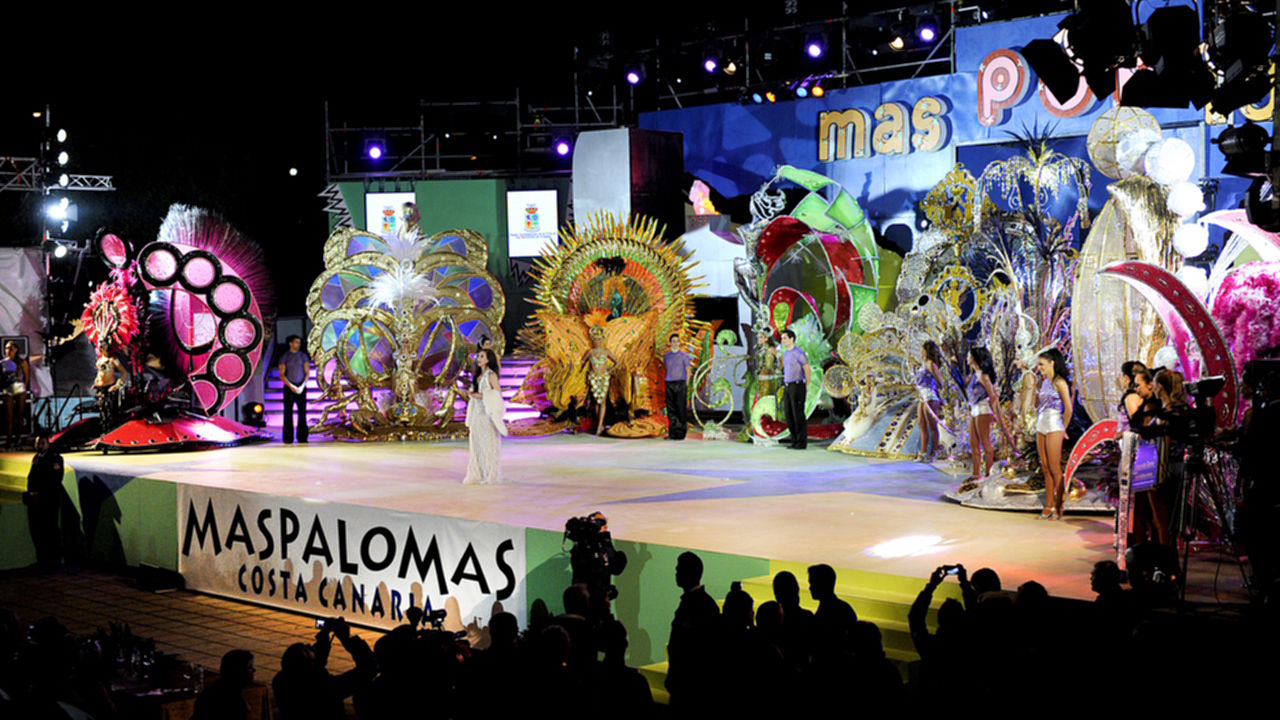 This Carnival spirit is a restless one and it moves all over the island, from the summit down to the sheltered southern coasts. It can be spotted at the foot of cliffs, in valleys and ravines, all along the coastline, wrapped in a salty breeze, or down at the south, disguised in fancy dress in Mogán, or at the centre stage of the Maspalomas International Carnival, where it drops in on the dunes, goes for a splash in the Atlantic, and enjoys days and nights of fun that nobody wants to end.
The Gran Canaria Carnival is an all-encompassing, multicolour and multicultural event, and has new and surprising things going on every year. But within the bustle and voluptuousness there is one thing that never changes: Ana's fancy dress costume, which enables her to enjoy the outdoor party while looking like she hasn't even left her house.