17/08/2018 Portada Inglés , Nature 0 comments
Sculptor Manolo González, the author of the statue of the Unamuno Balcony in Artenara, in Gran Canaria, talks about the work.
"The truth is, the landscape is the protagonist", states sculptor Manolo González, the author of the statue of the Unamuno Balcony in Artenara, where Gran Canaria holds hands with the sky. The writer came to the island in the summer of 1910 having accepted an inivitation to preside a poetry contest, and had to opportunity to go up to the summit. The statue looks out over the place where the novelist actually stood, bewitched by another work of art, in this case carved out by nature.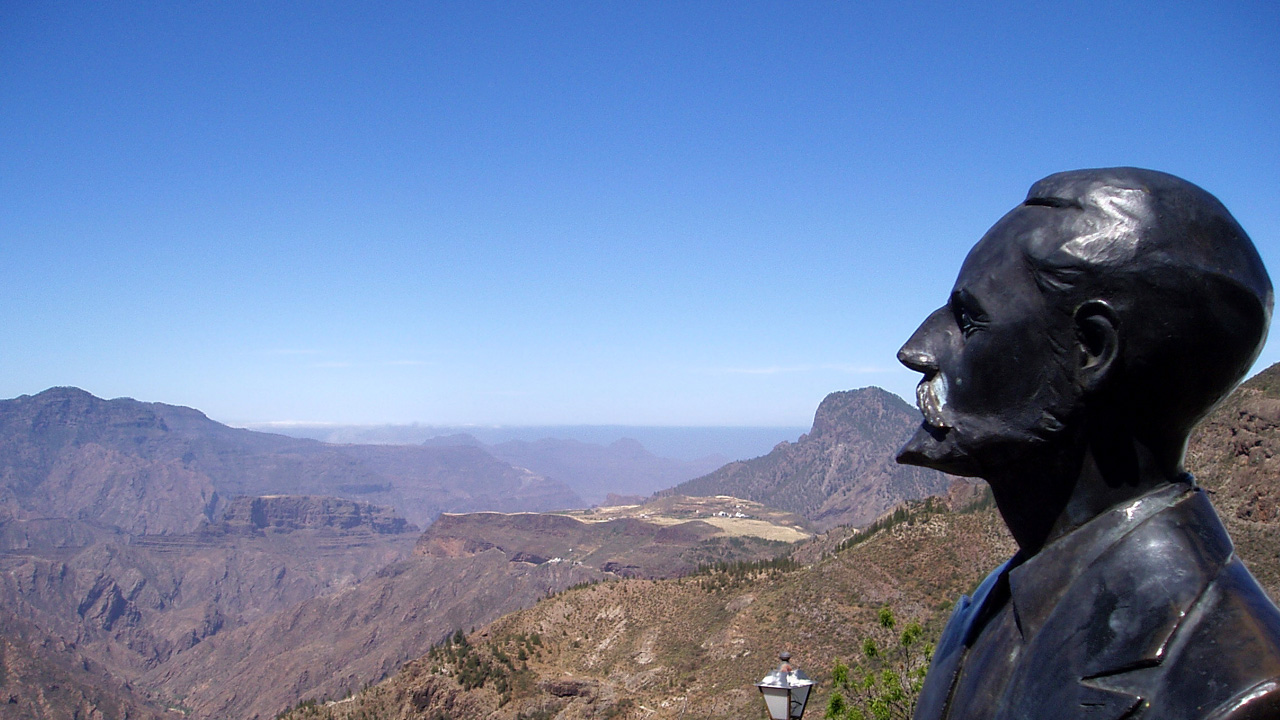 "It is a tribute at the summit of Gran Canaria, and to the countryside, and a clamour to contemplate it through this personality", Manolo González nowadays explains. For this reason, this statue of Unamuno, frozen over time, looks just like any other visitor who is struck by the sheer majesty of the landscape, day after day.
"The only distinguishing mark of the figure is his gesture, staring out over the Bentayga and Roque Nublo, in a relaxed manner, one hand placed lightly over the railing and the walker's hat in the other", the artist underlines. "Unamuno appears with a sullen, but not haughty, look on his face, contemplating the surroundings with solemnity", he adds.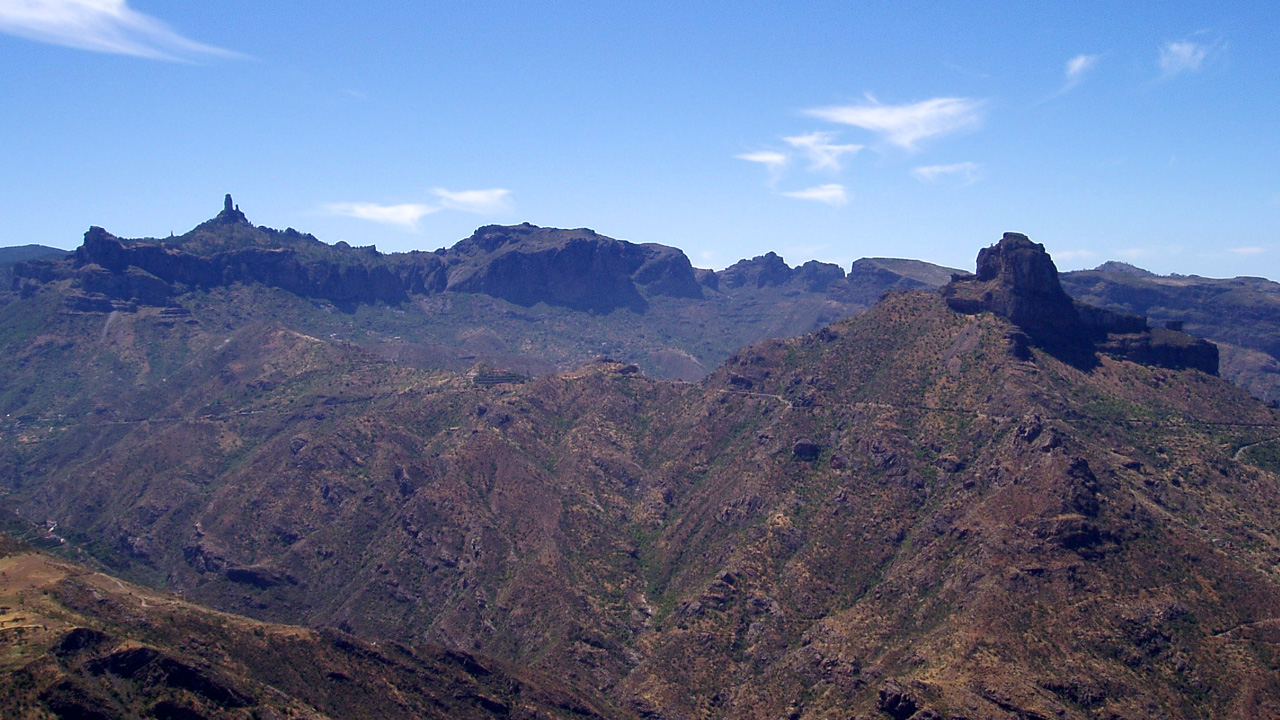 Manolo González states that it was a privilege for him to take over the project: "In my adolescence I read up on Unamuno a lot, so he seemed quite close at hand". González gave form to the statue in plaster before casting it in a single piece of bronze, making it an assential attraction to stop off at for hillside walkers.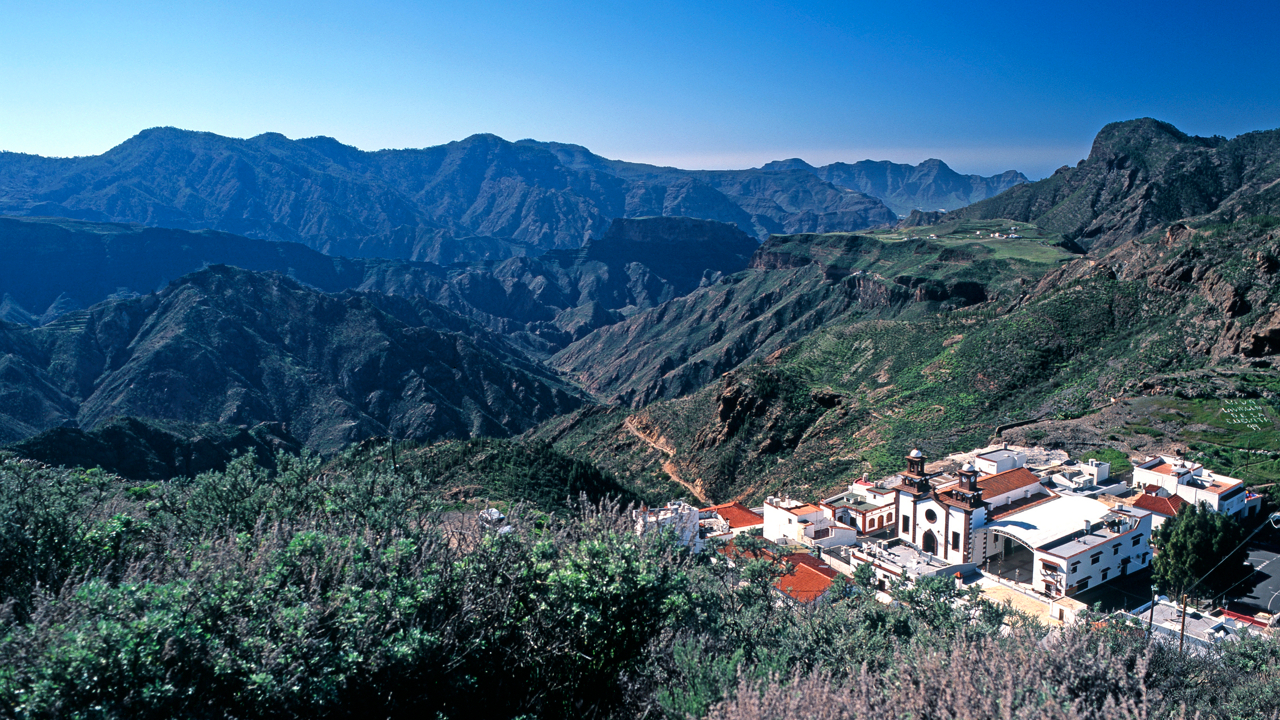 The words of Unamuno about Gran Canaria come to life over a century after sounding like an imperishable tourist slogan: "Those of you who are crossing the Atlantic and stop for a moment at this plateau set upon a crossroads between villages, don't miss out on stepping onto dry land and if you have time, make your way inland. You won't be wasting your time, I assure you".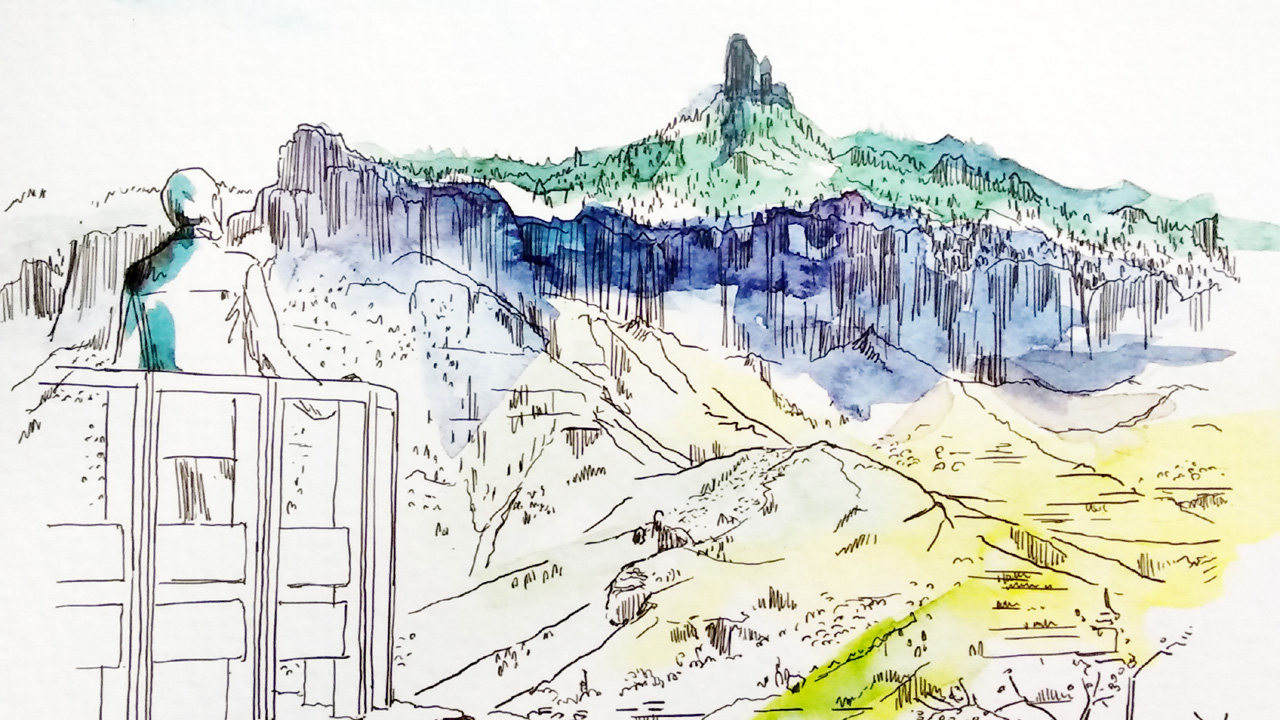 "The spectacle is overwhelming", Unamuno also states, regarding the summit of Gran Canaria. "All those steep black walls with huge basins, and their crests that seem to be crenellated, and their erect rocks, offer the appearance of a macabre vision. It is like a petrified storm, a storm of fire, lava, more than water", he stressed, leaving behind his visit the most repeated and famous definition of the summit. After the lava, after the cataclysms and after the battle of the elements, finally came the moment for words.