19/05/2020 Portada Inglés , Nature 0 comments
At once familiar and yet unprecedented, Gran Canaria's nature has painted an inspiring work of art on a blank canvas.
When nobody is looking, the dunes shift stealthily and share their secrets with the wind and the ocean in their whispering language. The silent sea of sand in Maspalomas has made the most of this hiatus to rewrite itself and get back to its roots. It only took a couple of days for the breeze to erase the last footprints on the golden sheen of the great sand bank in the south of Gran Canaria and restore its appearance from more than half a century ago.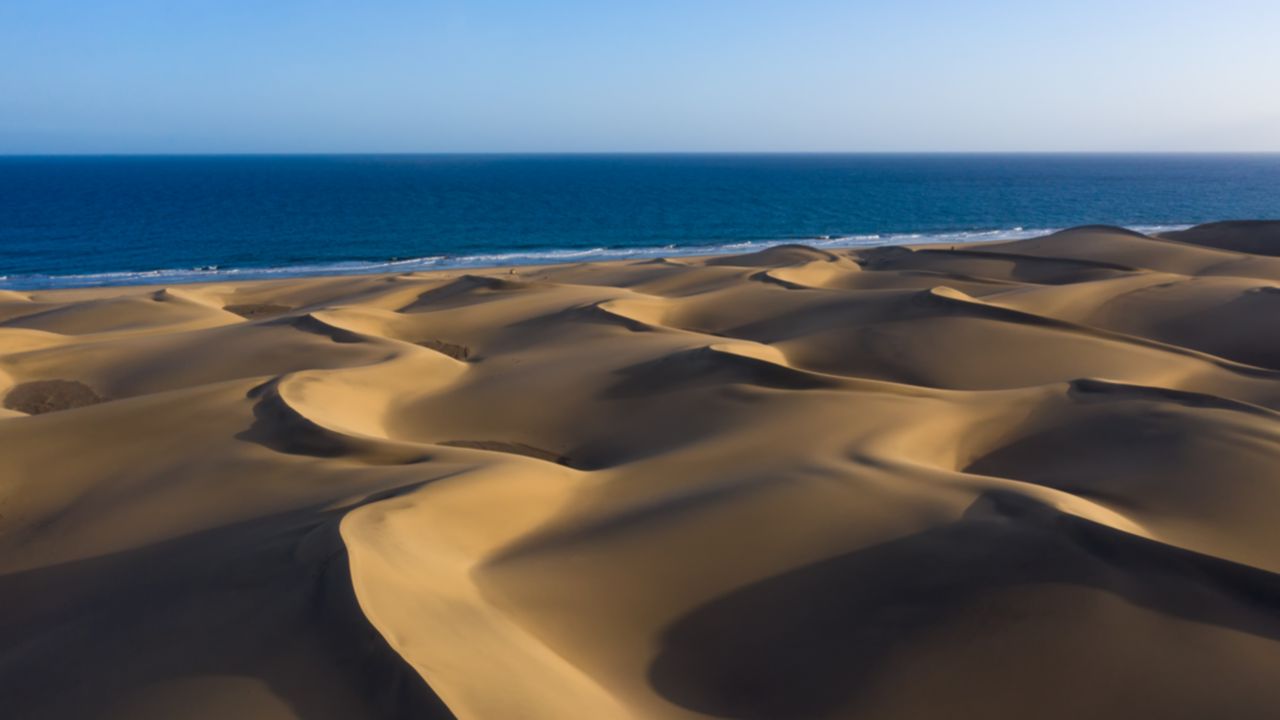 The breeze took this blank canvas and created such precise waveforms that they seem to be daubed with a paintbrush. Even the tiniest pebbles or branches have produced a small work of art in the golden powder around them. Imagine an artist at their easel on the shores of the Atlantic, absorbed in their creative process, free from any interruptions, working tirelessly from dawn 'til dusk. These are the wonders that nature has been working in Maspalomas.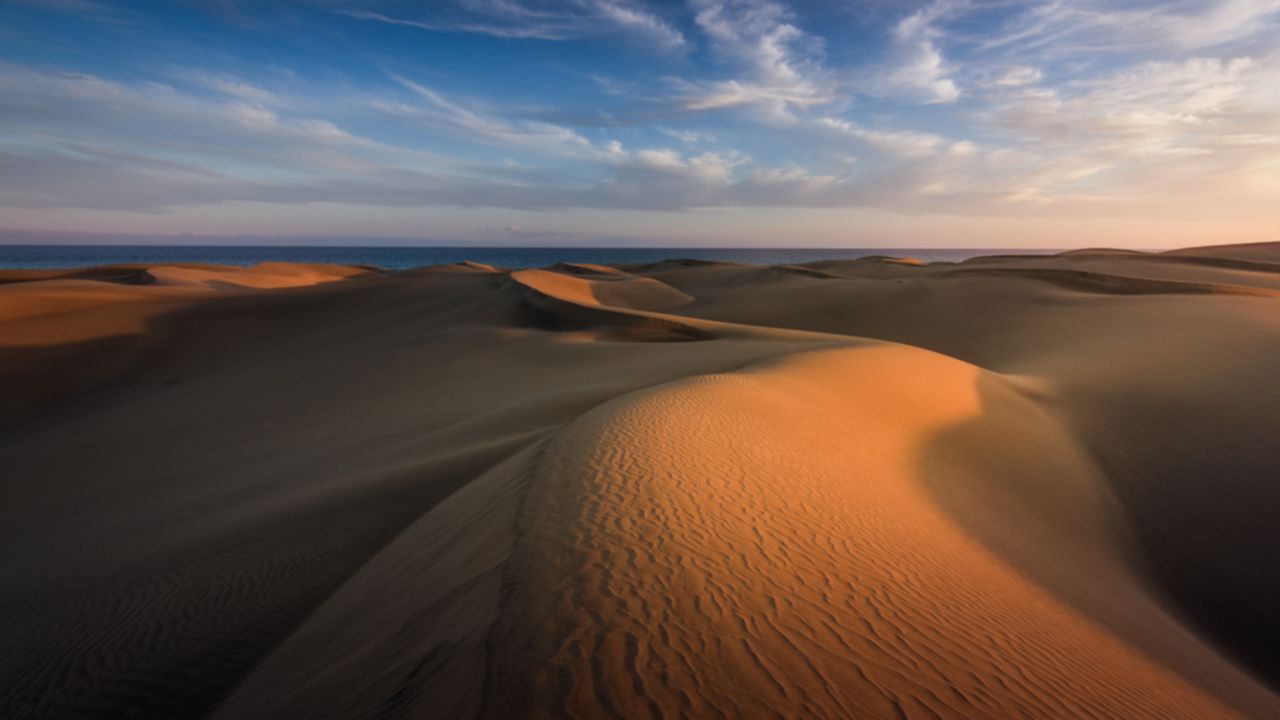 This newly revealed secret actually highlights just how nature on this island can recreate and regenerate itself, although this was also a call for attention that has been heeded. People are returning to Maspalomas, more every day and so, footprints will be back on the beach again, bearing physical and symbolic witness to this wish come true. However, the Cabildo de Gran Canaria has announced a project to strengthen conservation in the 400-hectare exclusion area of this protected natural space, one of the most singular environmental spots in Europe. It would be such a shame to spoil this new, polished work of art.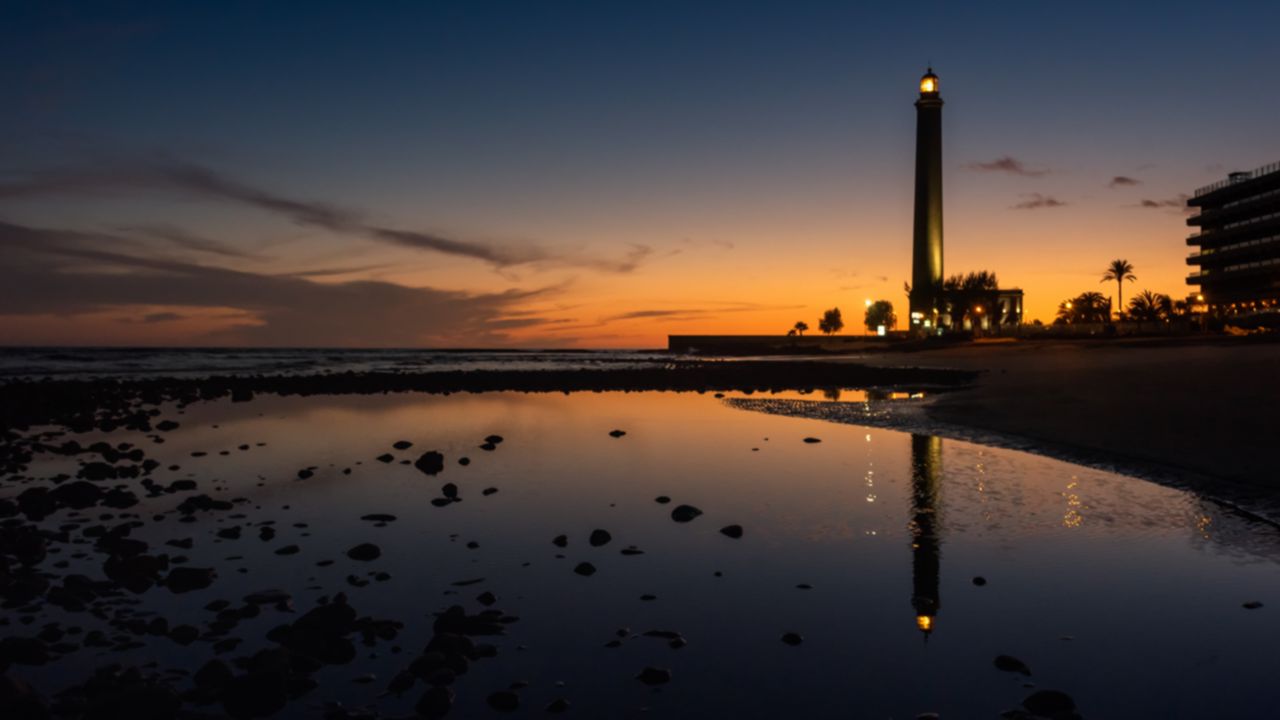 If you turn inland and look up the dunes, in the distance you can make out a natural fortress of mountains that also seem to conceal secrets and miracles, illuminated over the weeks when only our imagination could travel. In Maspalomas, the lighthouse acts as both sentry and reference point. Up on the peaks, this role is played by Roque Nublo. Its very presence confirms that there are unalterable elements. It has also been submerged in silence as the pine trees rose towards the sky, strengthening the cry that there is #SoMuchToLiveFor.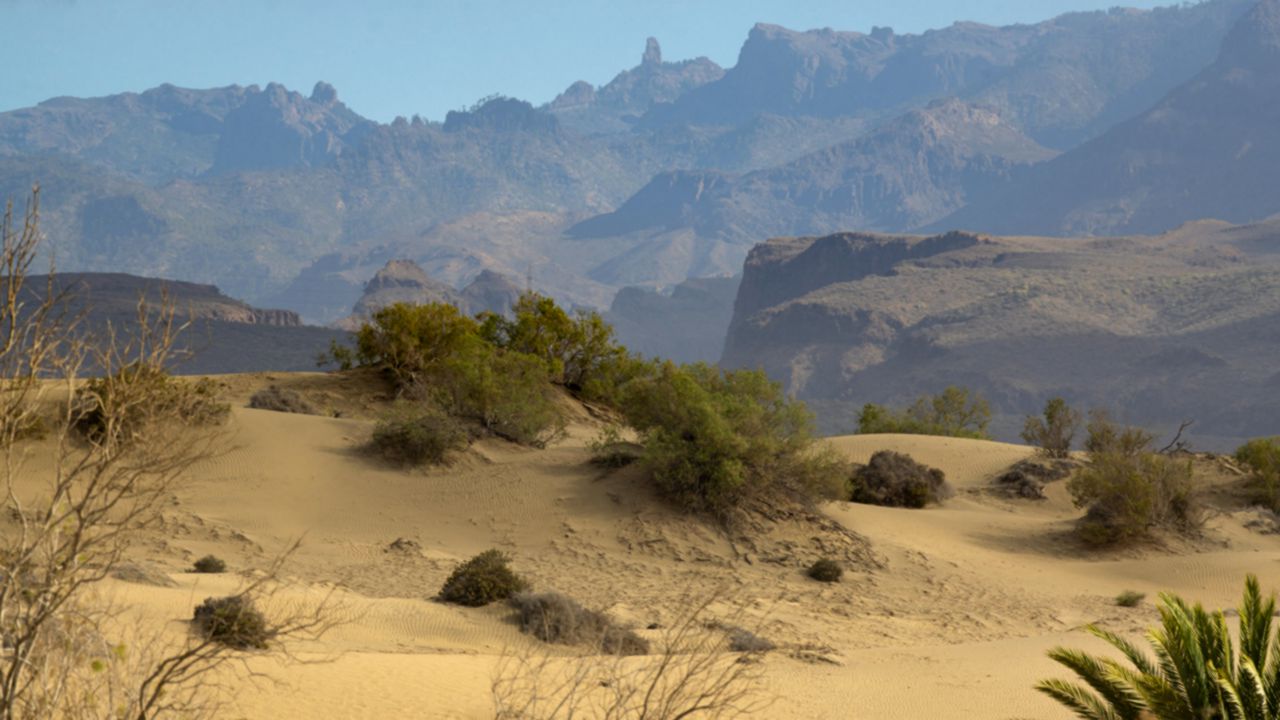 Where do waves come from? It could be that after all this, our most important question will be where they are going. There are waves that are fairly straightforward, that move steadily, repeatedly and incessantly towards the coast of Gran Canaria, carrying with them ocean energy, sea shanties, legends featuring mythological creatures from the depths and a foamy message that is rewritten time and again on the shore: there is #SoMuchToLiveFor.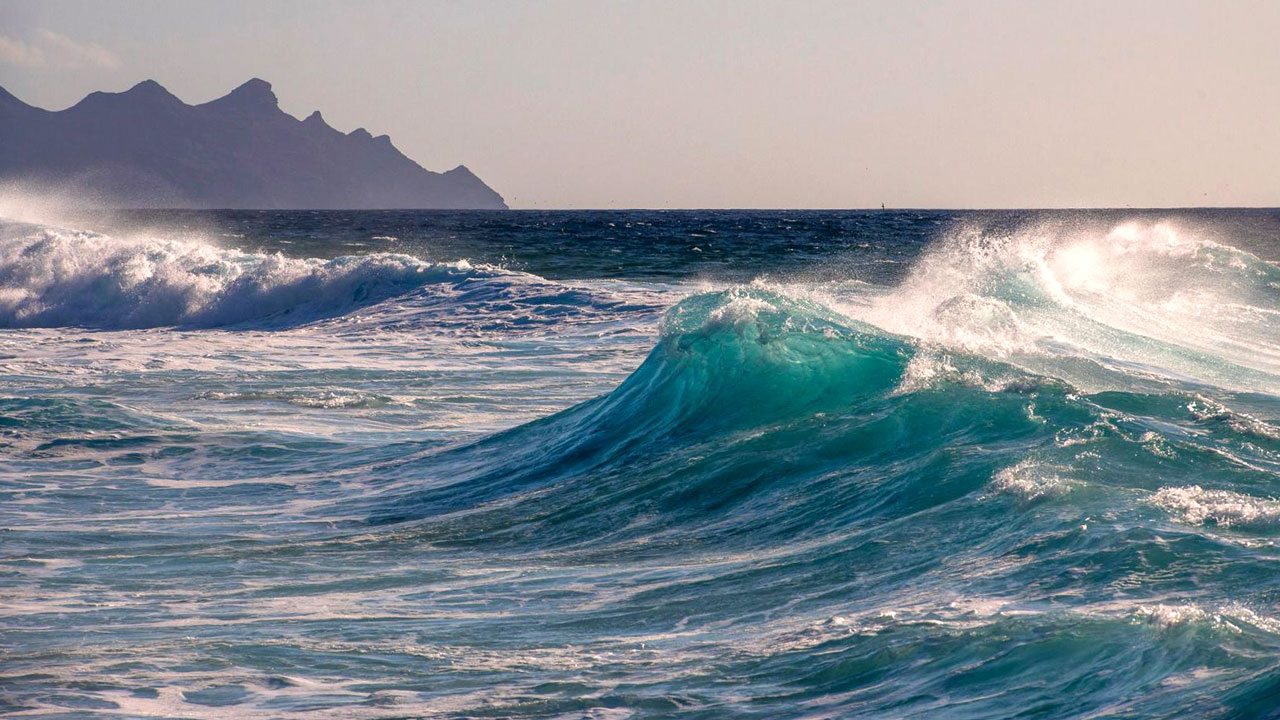 There are waves that have arrived and keep on arriving on coasts such as Agaete, a spot that has continued to look life straight in the eye with the steely blue gaze of its natural pools. Its cliffs have also witnessed the light of each sunset and so counted off the days, because one day more has been one day less as well. The multi-coloured stones along its coast have helped keep count.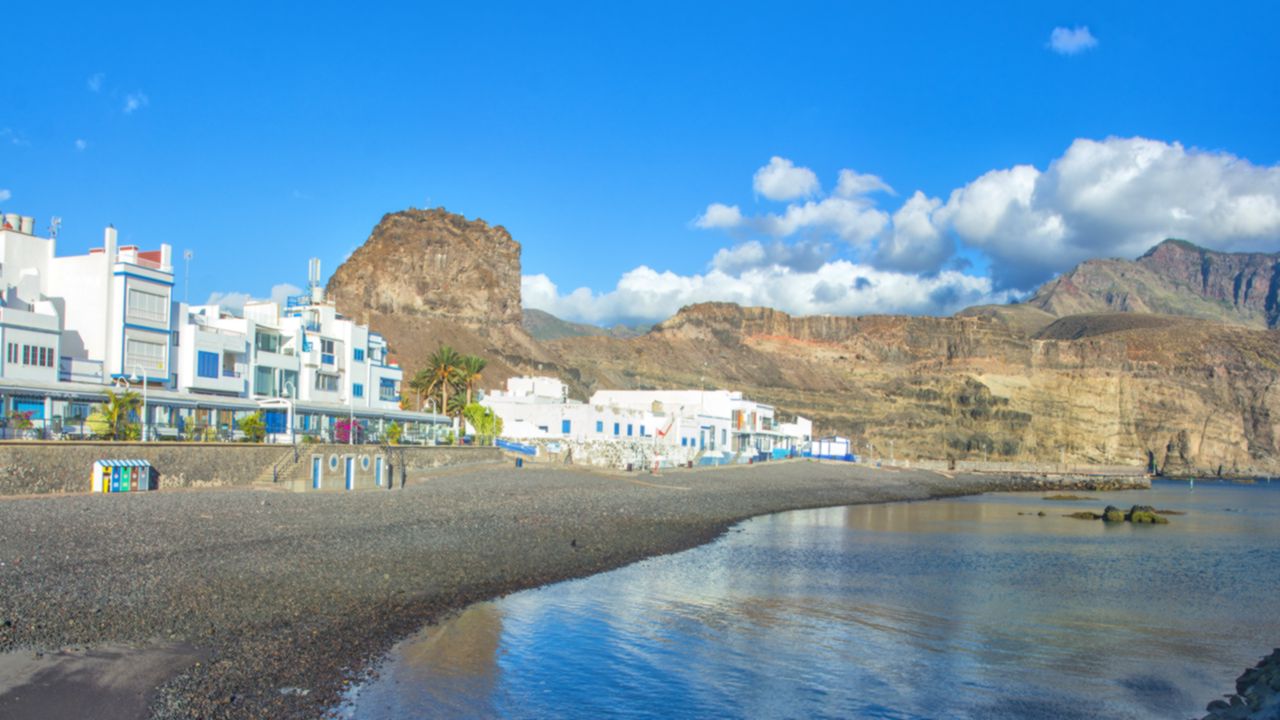 To the south, waves become calm and sleepy, as if they don't wish to break the tranquility that reigns over Mogán's beaches and so they come tiptoeing home. Here as well, life is knocking on the door, following the inspiring example of Gran Canaria and its nature, always familiar yet unprecedented, particularly now that we can see it with fresh eyes.