22/08/2017 Portada Inglés , Family , Nature 0 comments
A number of municipal swimming pools in Gran Canaria's interior offer some refreshing summer bathing in unique spots.
You're lying flat on your back while the sun is slowly burning up every last drop of the water on your skin following your latest dip in the water. You just turn your head a little to take in the wonderful view over the stunning Roque Bentayga from the Tejeda municipal swimming pool. Indeed, Gran Canaria hides some fine secluded surprises in its interior. The doors to these facilities are open to you for a very reasonable price, and include great bathing and superb views.
So make sure you don't miss out on a refreshing bathe and the chance to see some of the most picturesque locations on the island from a different perspective. Several of Gran Canaria's swimming pools offer the chance to take a bathe up on high, in pure, natural surroundings at the heart of fairy tale towns. From a Gran Canarian fairy tale in this case. Below we highlight a little guided tour around four of them, all situated in sunny mountain spots.
Tejeda
We remain in Tejeda. Its attractive swimming pool looking out over the Bentayga opens from Monday to Friday from 12.00 to 20.00 and from 10.00 to 20.00 at weekends. The town hall will be keeping it open until 15th September during this year's summer season. Children under 4 years old get in for free and non resident adults pay just 4 euros.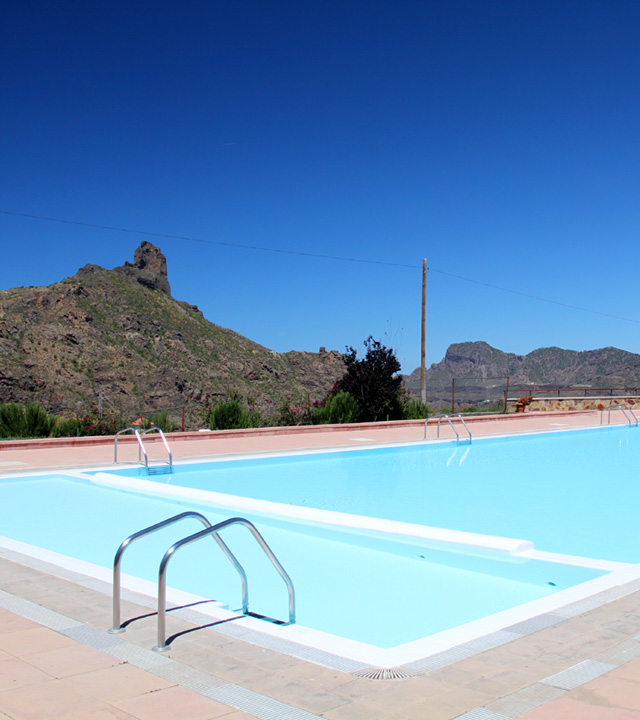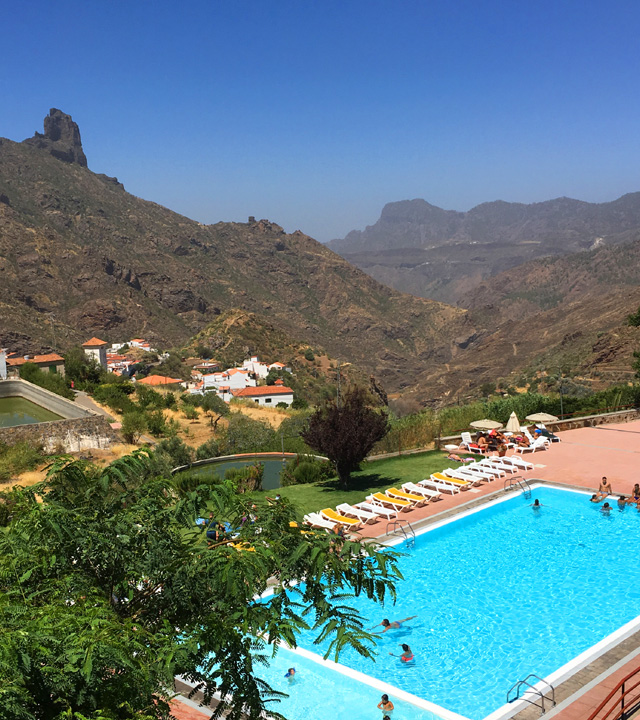 Temisas
The swimming pool here is located at the tiny village of Temisas (in the municipality of Agüimes), a series of whitewashed houses with tiled roofs set within a geological amphitheatre. The Municipal Swimming Pool in Temisas will be opening its doors until 29th September in 2019. Its timetable in August and up until 9th September will be from 11.00 to 19.00. From then on until 29th September, the pool can be used on Fridays from 15.00 to 19.00, and on Saturdays and Sundays from 11.00 to 19.00.

The facilities have both an adult and a children's pool, on two different levels separated by a stone wall, and has sun loungers and parasols. The price for a full day is 2 euros for residents and 5 euros for everyone else. There are, however, package deals for weekends and whole months, as well as for families and retired people.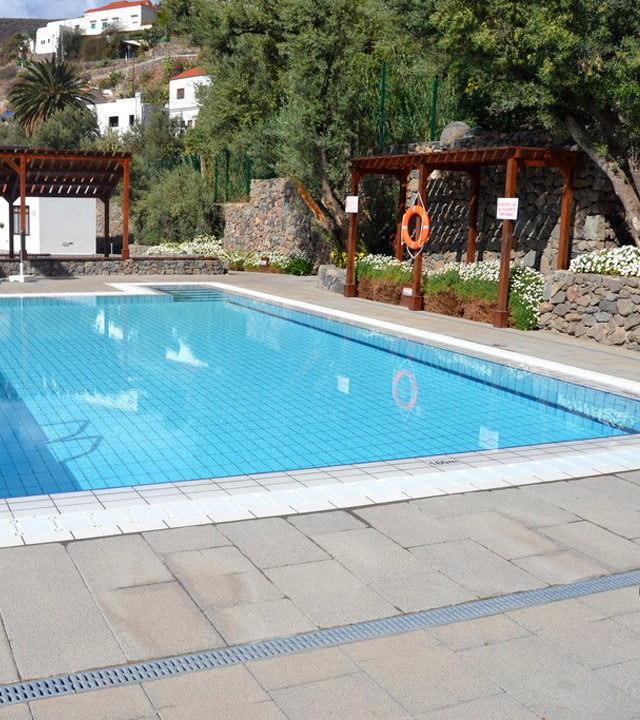 Artenara
The town with the balcony of white houses overlooking the world also has its blue glistening pool. Artenara's municipal swimming pool opens Tuesday to Sunday from 12.00 to 19.00. Non residents can go in for just 3 euros (15€/per week and 60€/per month).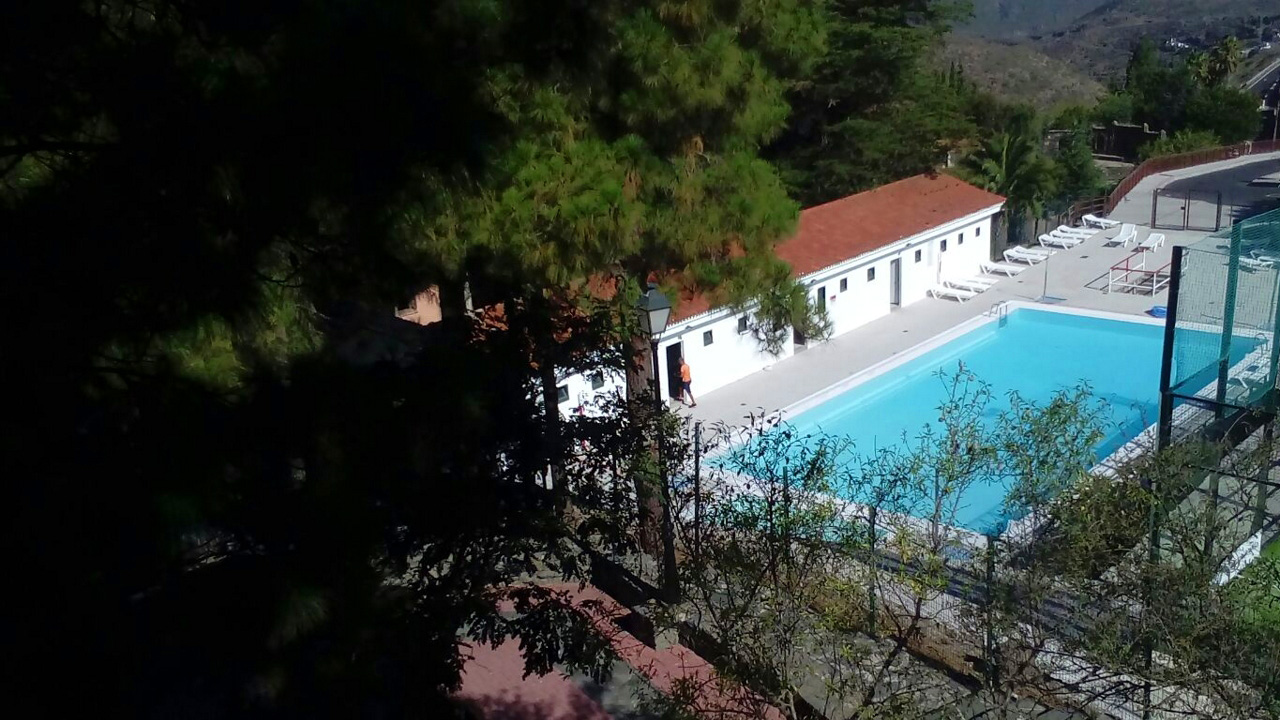 Santa Lucía
The municipal swimming pool of Santa Lucía will be open for the summer season all the way through to 30th September. Its opening hours are Monday to Friday from 12.00 to 20.00, and on Saturdays and Sundays from 11.00 to 20.00. Tourists can go in for 6 euros for over 14 year olds, and just 5 euros for anyone under that age.