18/04/2017 Portada Inglés , Nature 0 comments
Breathe in the mountain air and go on a ramble to see the blue tajinaste plant, one of Gran Canaria's natural emblems.
The seeds that the blue tajinaste plants sprout from are of a discreet earthy colour. They do, however, produce bushes endemic to Gran Canaria that grow into natural towers reaching up to four metres in height, topped off by gorgeous bunches of bluey flowers. This species is indeed one of the island's natural symbols, and it is precisely in the month of April when they are in full bloom.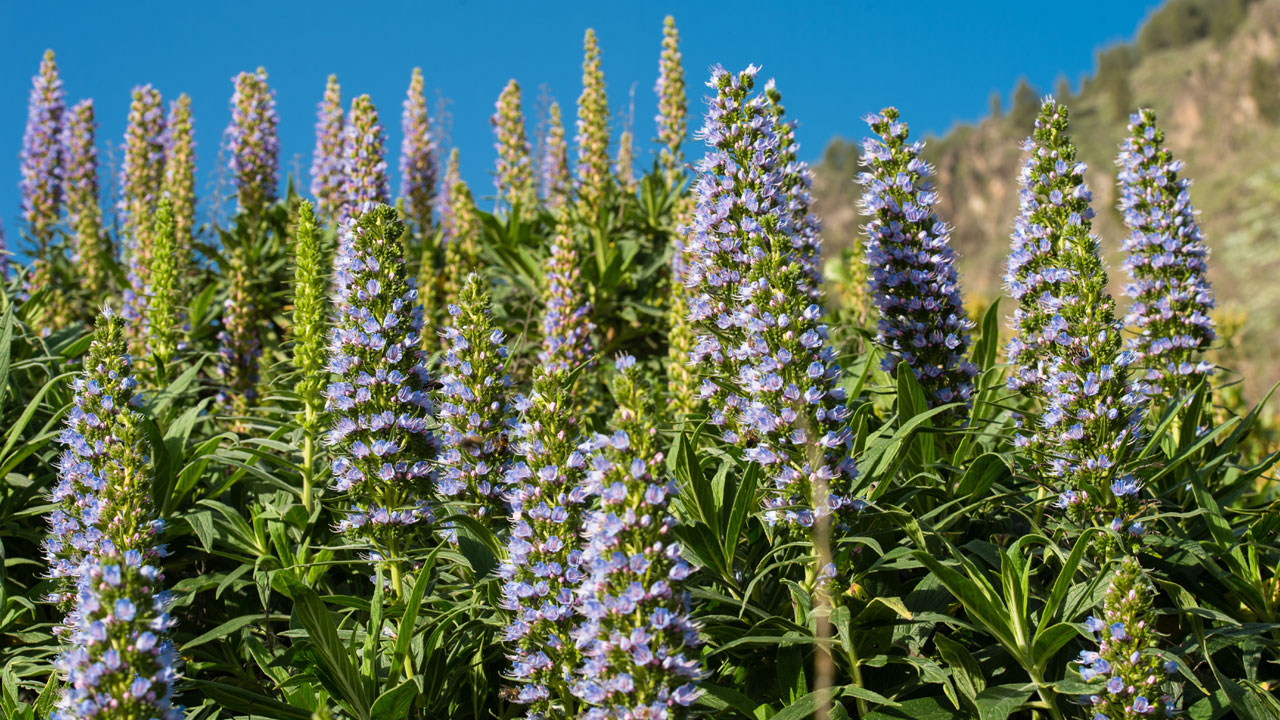 This colourful blue and fucsia kingdom spreads all over the north and north west of Gran Canaria, concentrating especially around Tenteniguada Ravine, and to a lesser extent at the ravines of Fagagesto and Antona. The blue tajinaste searches for the sunny side of hills for growing, flowering and transforming itself into an unforgettable gift of the island's natural surroundings.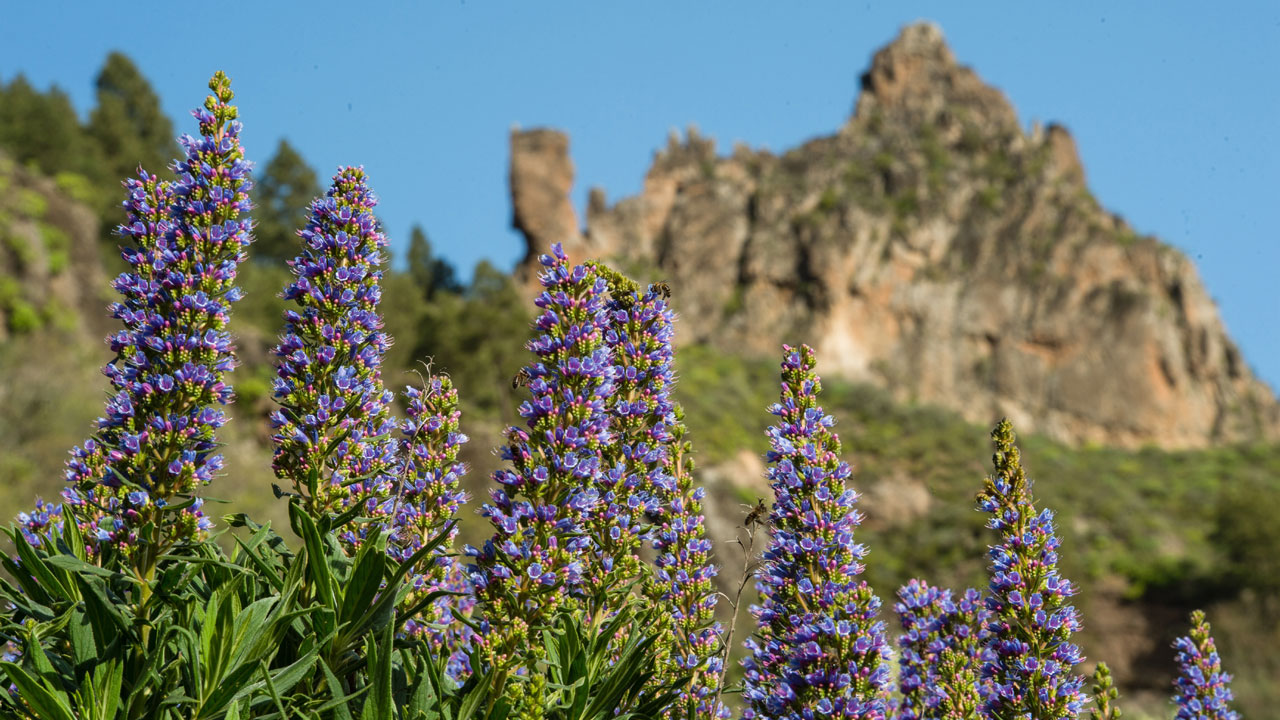 A good way of taking in this fine spectacle is to go along the route that connects Caldera de los Marteles with Rincón de Tenteniguada, in Valsequillo. It comprises a footpath that crosses a natural reserve full of botanical and geological features that showcase the volcanic origins of Gran Canaria, in turn revealing the extraordinary biodiversity of the island right before our eyes. It is a straightforward walk which can be covered in under two hours.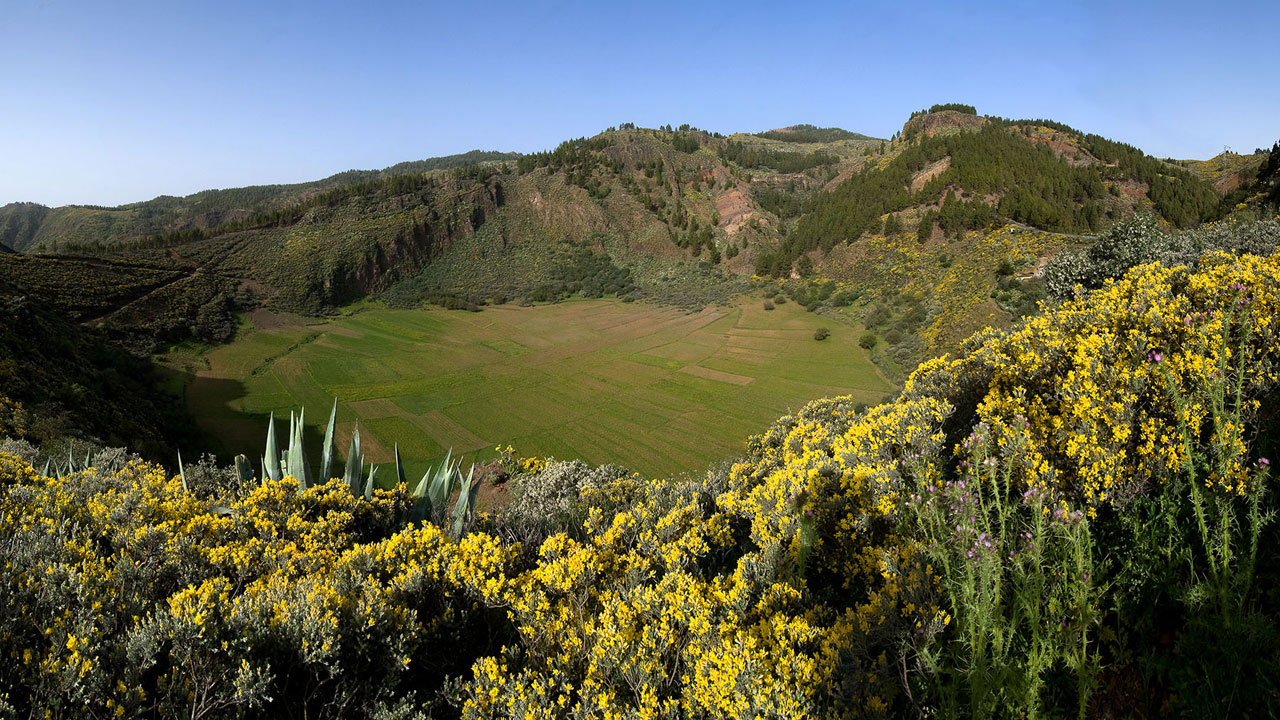 We breathe in the mountain air and walk on ahead, leaving Caldera de los Marteles as we go, past a thunderous memory of an titanic clash that took place between water and molten lava. Our first steps take us through the humid summit areas, past cherry trees, Canary pine trees, yellow broom, thyme, white salvia, laburnum and the common magarza plant. The setting is like a lobby before moving onto the main lounge of the blue tajinaste.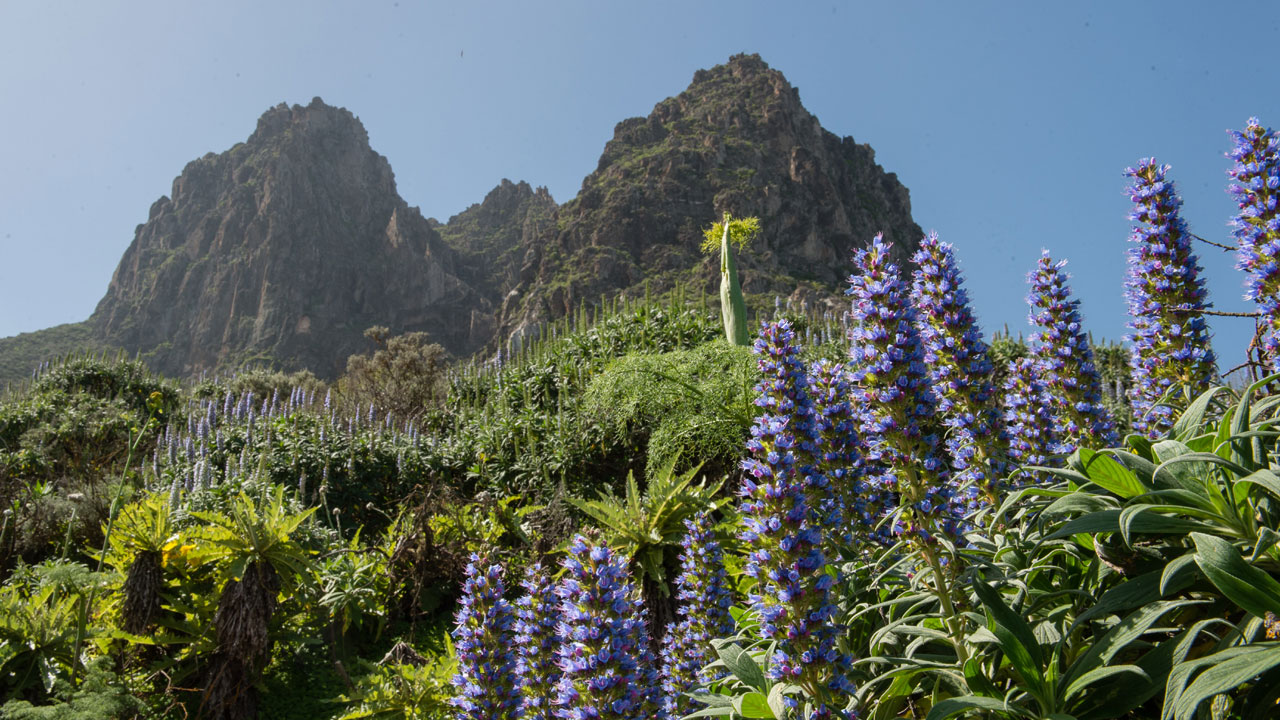 A further three hundred metres on, the pathway meanders past some splendid examples of blue tajinaste and other indigenous flower species. The musical backdrop is provided by common bees and bumble bees, who do the job of turning the nectar into sought after honey. This is how the insects turn the countryside into a delight for your palate.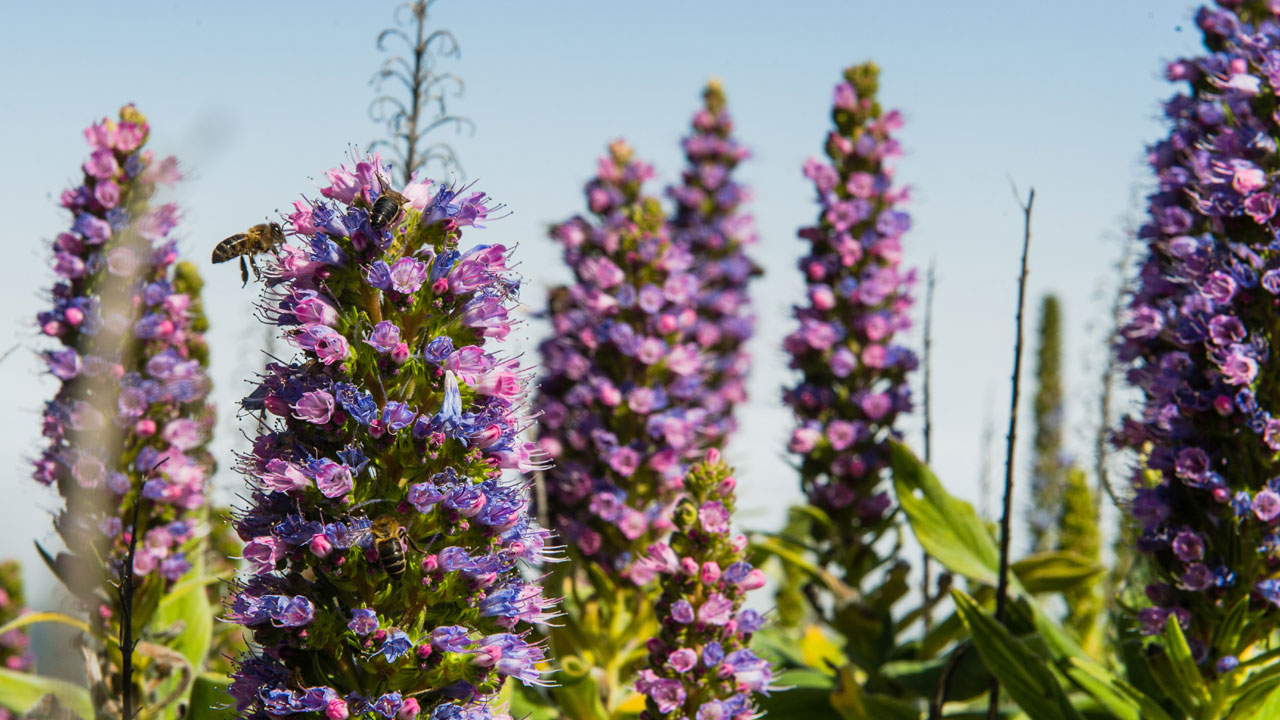 The sound of our footsteps blend in with the buzzing of the insects as we move on through a priviledged natural enclave, revealing natural water sources, alongside new flowers that come into view, including the striking marjoram and malfurada shrub. Just one kilometre on from our starting point the Roque Grande emerges, an amazing volcanic rock, the base of which provides a bed for more blue tajinaste plants, together with a range of botanical species exclusive to Gran Canaria.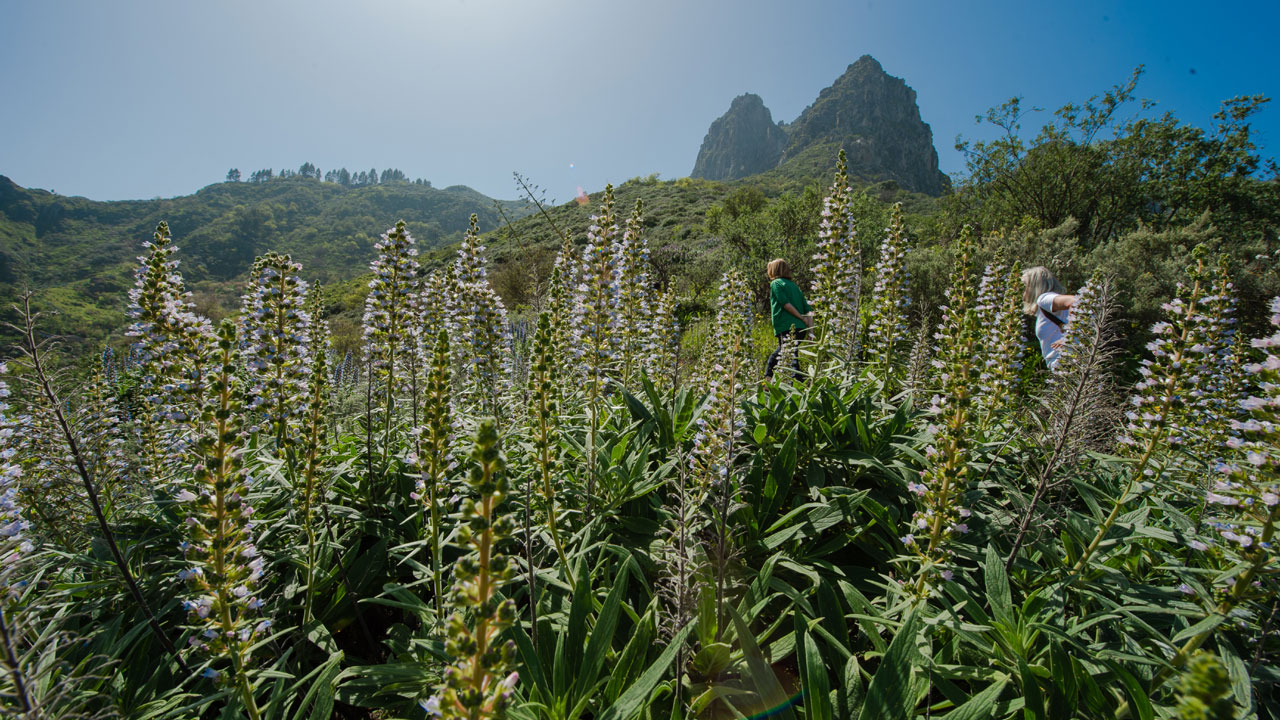 We gradually reach the end of our journey. We leave behind the memorable countryside presided by the blue tajinaste with its hawks, kestrels, swifts and lizards from Gran Canaria. In a way, we too have become part of these superb surroundings.