28/09/2018 Portada Inglés , News 0 comments
Las Palmas de Gran Canaria has developed into a top European destination for digital nomads, as it brings together the vast majority of attractions they are looking for.
María Sirotkina was born on the banks of the river Sura, in the Russian city of Penza, where the temperature from November to March rarely creeps up over a chilly zero degrees. María has swapped this frozen beauty spot for the more warming climate of Las Palmas de Gran Canaria.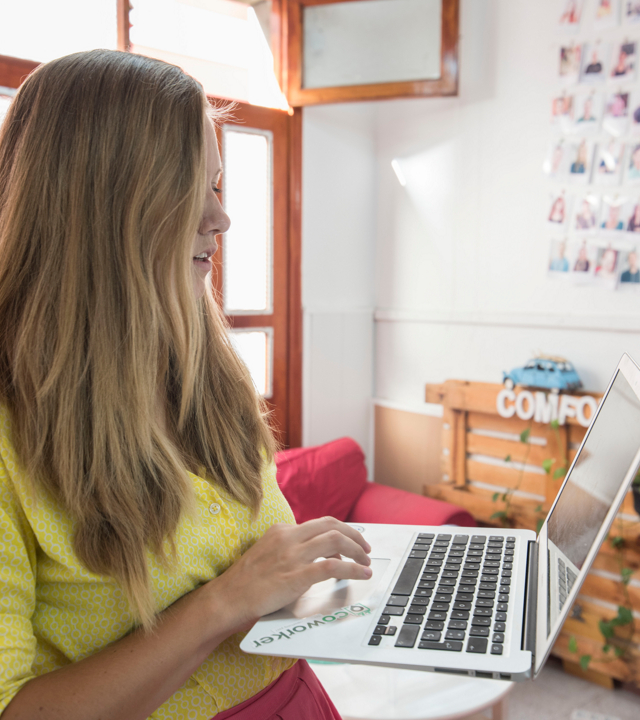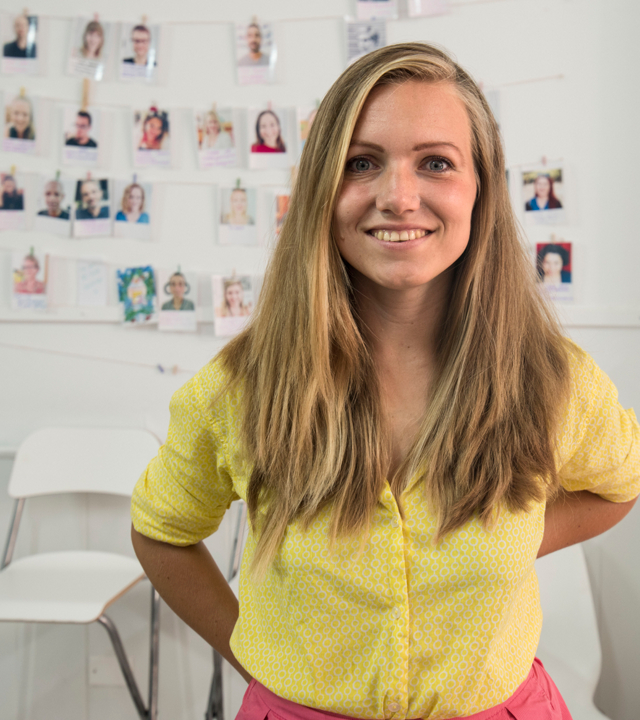 Here she runs a coworking and coliving company called Restation, one of the many projects helpin to make the capital a leading light on the European map for digital nomads, that is to say, people who do their work from a remote location anywhere around the world, and who look to spend lengthy periods of time in attractive places which can offer them a great quality of life. These two definitions sum up perfectly what Las Palmas de Gran Canaria can offer these professionals.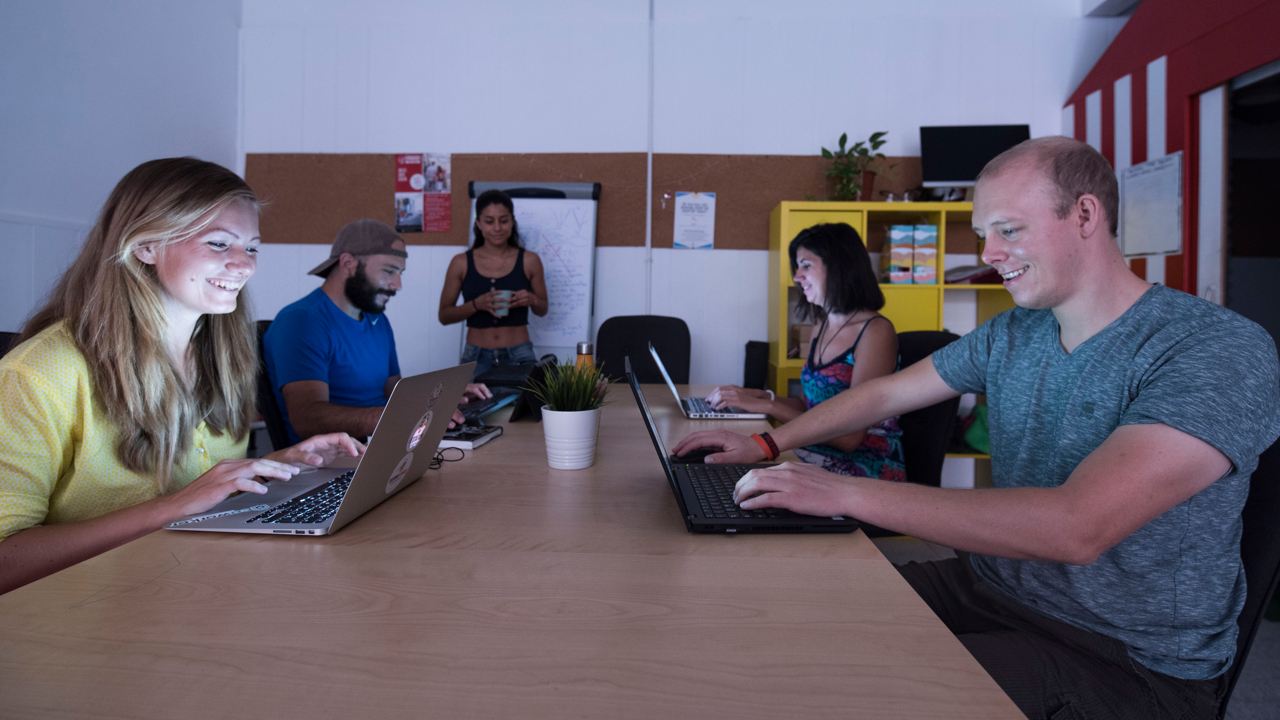 In a way, María was ahead of her time in the digital nomad phenomenon. "I lived for a while in Moscow and then spent eight years travelling around, without knowing what a digital nomad actually was, as it is quite a recent term", she says. Having completed an MBA in Madrid, a light came on in her head like a lighthouse, and drew her to the middle of the Atlantic and to the bright lights of Las Palmas de Gran Canaria.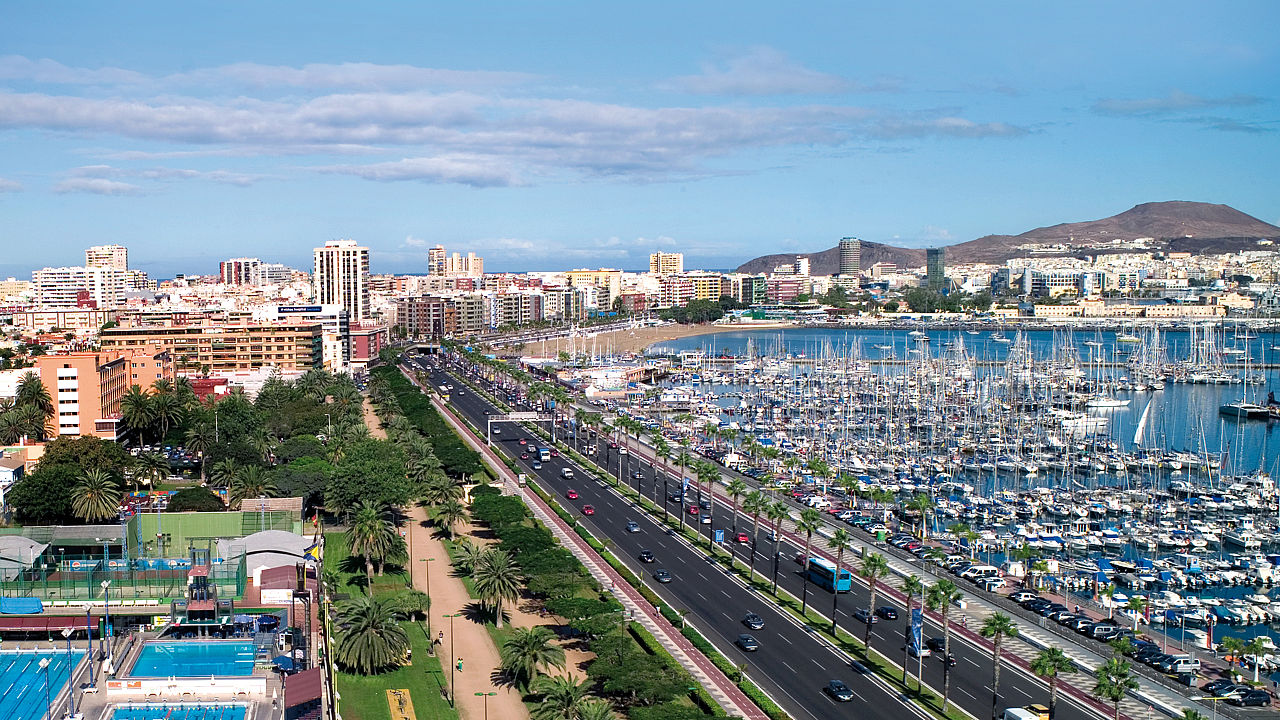 "Out of the many possible places in the world to come to to set up in business, I chose Las Palmas de Gran Canaria, for many reasons really, namely the beach, the natural environment and the great connections to mainland Europe". These are all key factors for digital nomads, alongside a good internet connection, the cosmopolitan character of the town, plus the ample and expanding locations in which to set up coworking and coliving businesses, a peaceful lifestyle, the kindness of the local people, the wonderful value for money of facilities and services, the local cuisine and the wide range of cultural offerings, plus leisure and outdoor pursuits.
All these elements converge to make Las Palmas de Gran Canaria, a city whose bustle moves to the endless rythym of the waves that lap up to Las Canteras Beach, a hotspot for the digital nomad universe. It pulls in mainly Europeans like a magnet, but a good number of Americans and Asians have also been drawn here.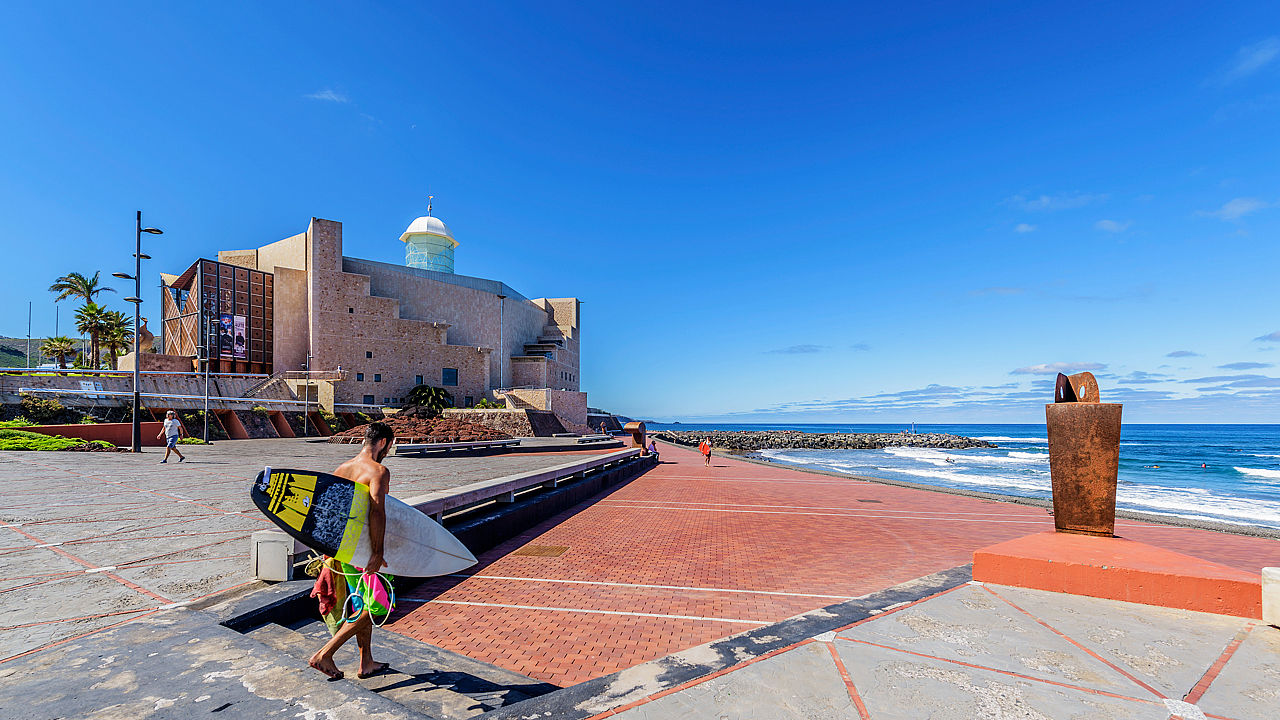 Sirotkina adds "most places do not offer an urban beach. Besides this, in the case of Las Palmas de Gran Canaria there already exists a sizeable digital nomad community, people who have been living here and who already know the city. This therefore makes it easy for newcomers to settle in and feel at home, because it is also a very welcoming place. Many people come back, bringing their friends, making the community grow more and more every year".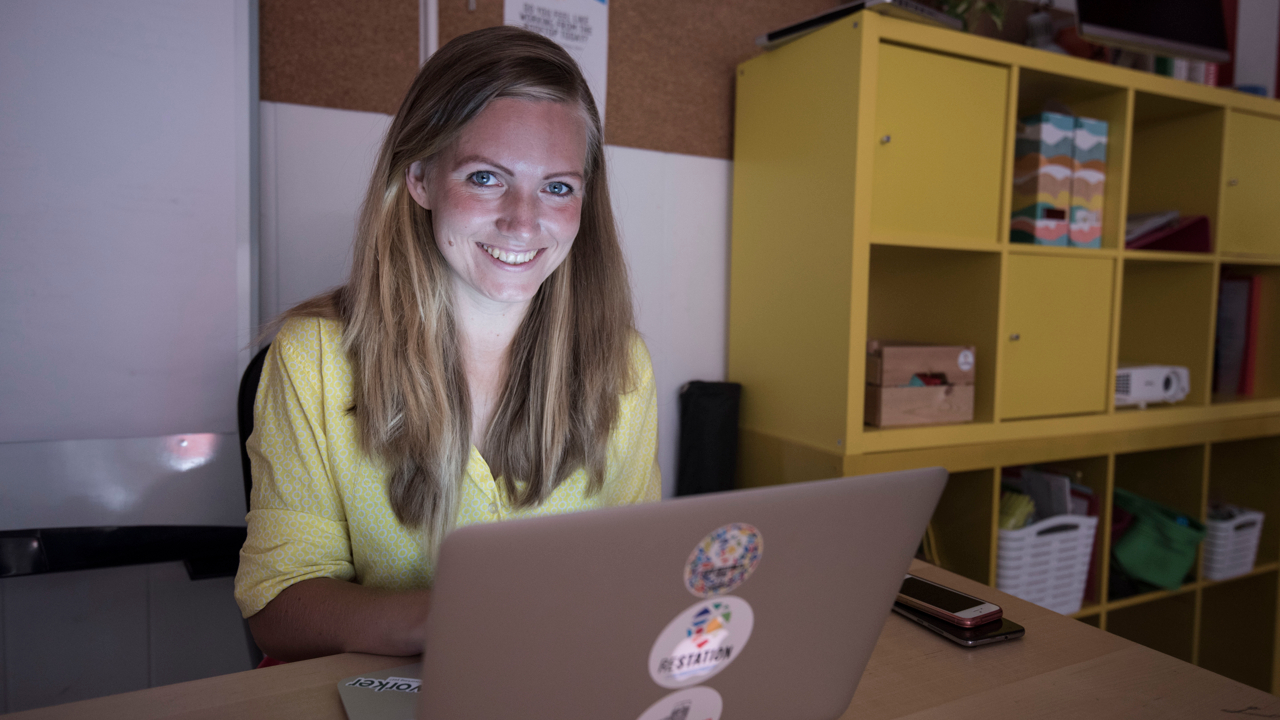 María, the nomad who was already a nomad before the phrase was coined, is quite sure of what sets their collective apart. "We move around in a different way and we look to become part of the community. We don't stick indoors. We get out there and socialize with other people". These 'neo-travellers' or 'neo-tourists' are able to set up collaborative working ecosystems around them, and divulge knowledge, enriching society as a whole.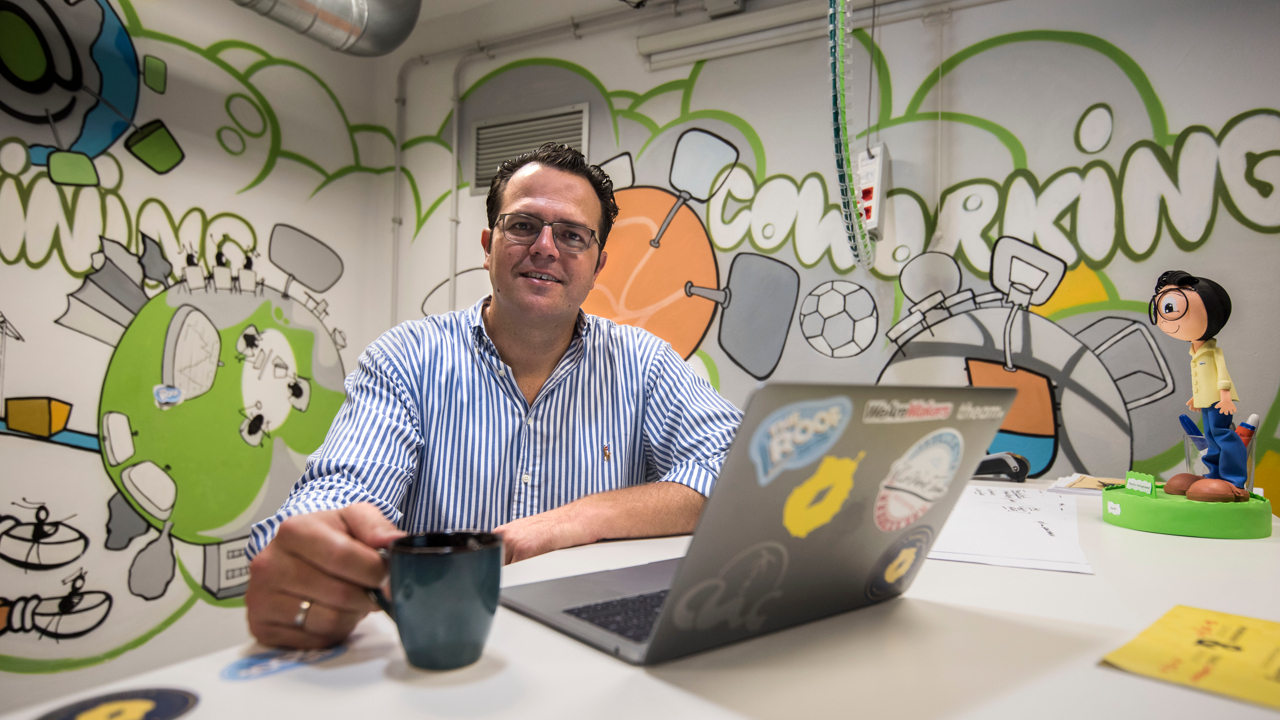 They are only too aware of this and the fact is underlined by Nacho Rodríguez, creator of Nomad City Gran Canaria, an annual event aimed at long distance professionals which came about almost by chance in 2016 coinciding with the massive boom in digital nomads. As he prepares a coffee in the main room at Coworking Canary Islands, on calle Montevideo de Las Palmas de Gran Canaria, the local businessman points out that these digital nomads "are highly active both culturally and socially. They are into so many different things and are very interesting people both in professional and personal terms".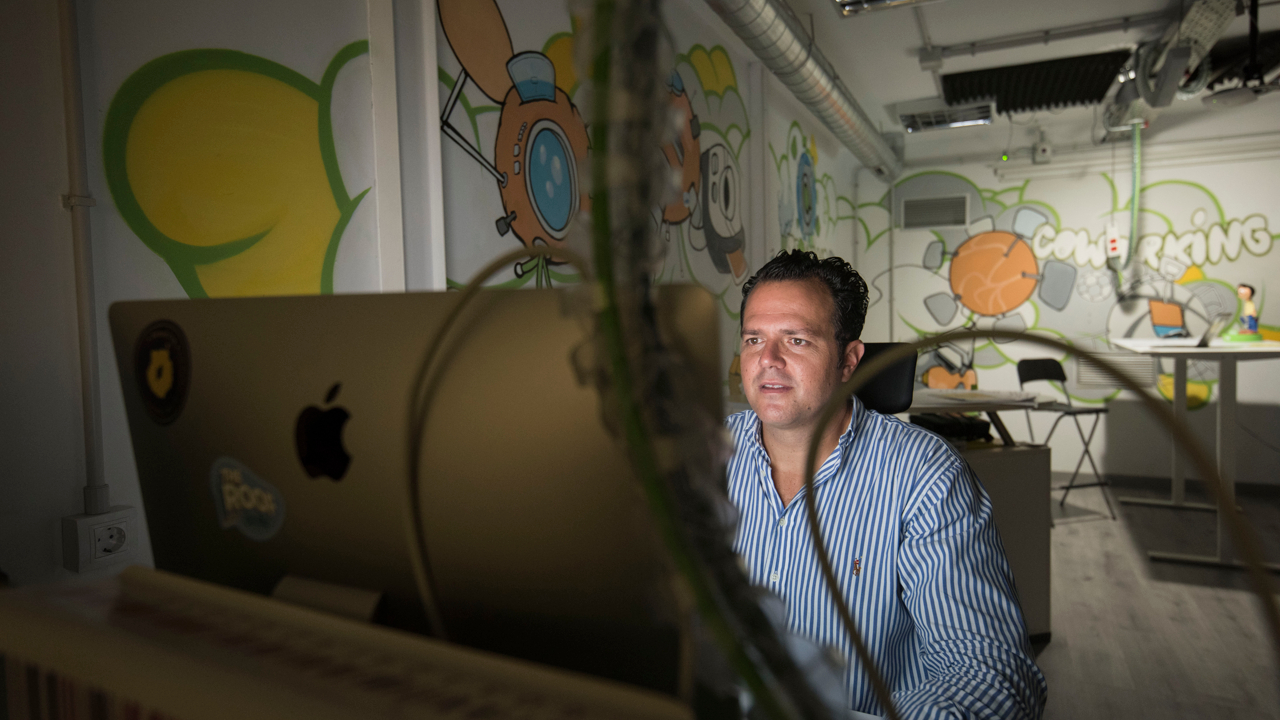 Nacho studied in the United States, in Boston, and then spent a spell in Germany before finally returning to his home town "with my mind wide open", he recalls. "I missed this connection with people from other places, which enriches you a whole lot", he adds. Then the nomad world knocked on his door and he didn't think twice about jumping on the back of this galloping horse.

For him, his coworking business "meant starting a community-base project and growing with it", he explains while a Pole and an Australian get down to their long distance working tasks. Rodríguez points out that digital nomads "break with the preconceived image" of sun and beach tourism. "Perhaps we take it for granted, but Las Palmas de Gran Canaria is a city with so much going on, which never stops". The island as a whole, with its virtually endless variety of microclimates, landscapes and countrysides, provides the ideal environment for 21st century travellers and workers. Nomads from all shores have found their oasis right here.