09/10/2019 Portada Inglés , Nature 0 comments
Cruz de Tejeda, in Gran Canaria, is the geographical and historical centre, where the island's inner voice is heard.
"You have to put a kind face to life". Manuel Ortega was born in a family who used to farm the land and look after a small herd of sheep, some goats and one or two cows, while working at the water galleries in Gran Canaria's high land. Maybe for this reason his conversation flows like a stream. "I enjoy talking to people" says Manuel while he strokes the back of his noble four-legged companion, Bartolo, an introvert and calm donkey whose job is to be ridden by anyone who wants to get to know Cruz de Tejeda's surroundings, a crossroad and geographical, touristic, historical and even emotional epicentre of the island, located above one thousand five hundred metres of altitude, looming over an amazing volcanic basin.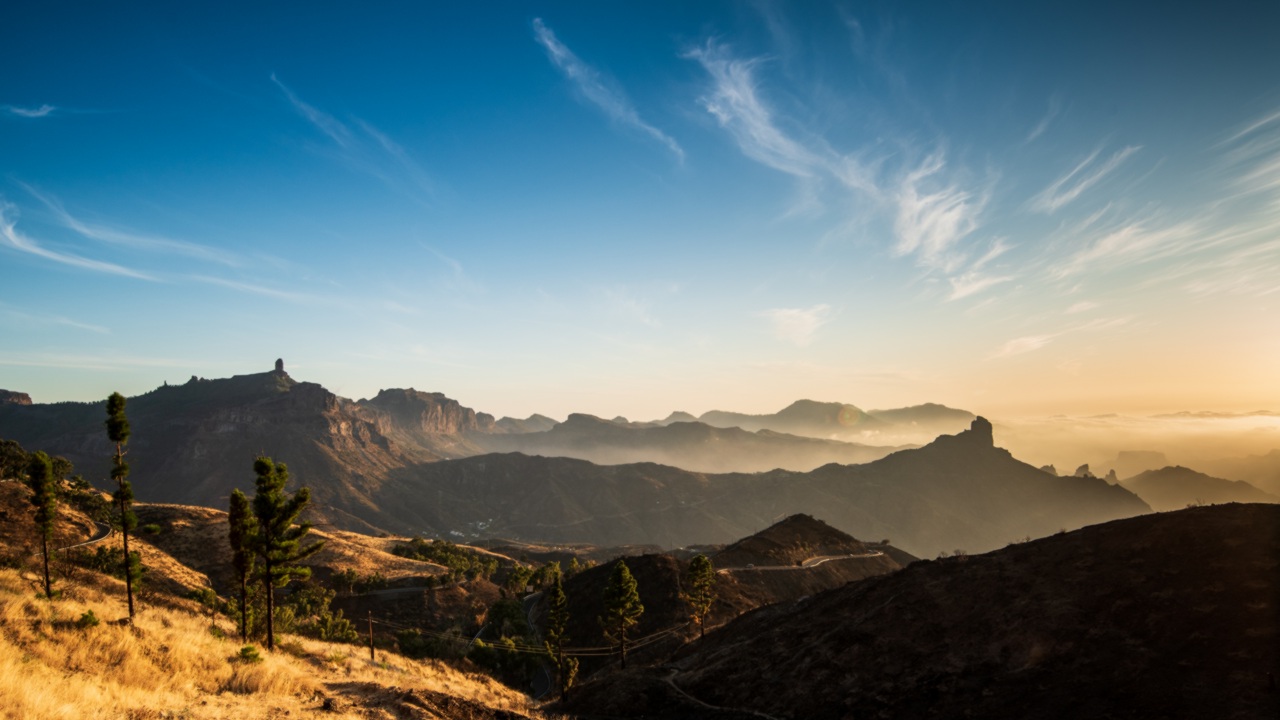 Bartolo, Manuel goes on to explain, "escaped from the wildfire" which bit with its burning fangs Gran Canaria's green heart, so the beast is a walking symbol of how life, after all, goes on. Manuel has been part of Tejeda's human landscape for over two decades. "The atmosphere is what I like best. There is always someone to talk to", explains the man, born for public relations even before the concept was invented.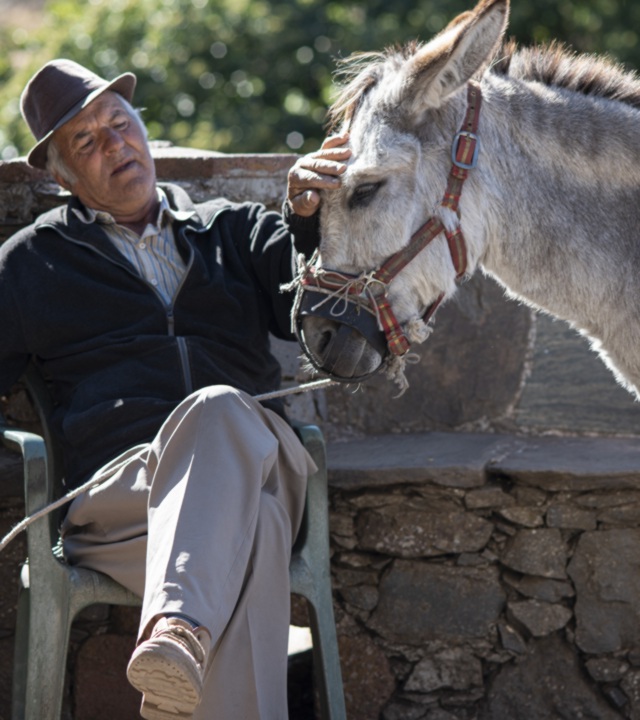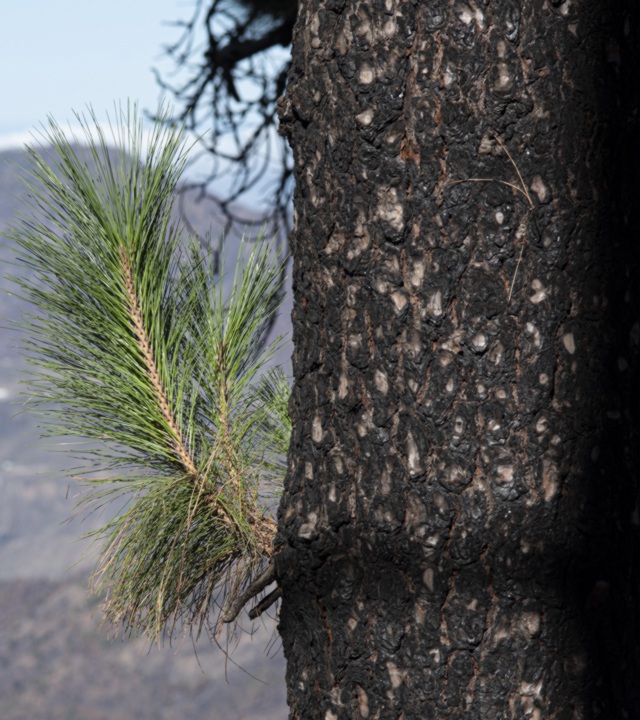 Cruz de Tejeda marks the starting point and is crossed by many paths and royal ways that go into this part of Gran Canaria, blending blue skies and infinite sunsets that paint in the air the last brushstrokes of daylight, before the stars steal the show. But before the night curtain is drawn, this merry place is full of life thanks to a dozen stalls that make up a real market of wonders, where you can find anything you imagine and, most of all, things you can't even dream about.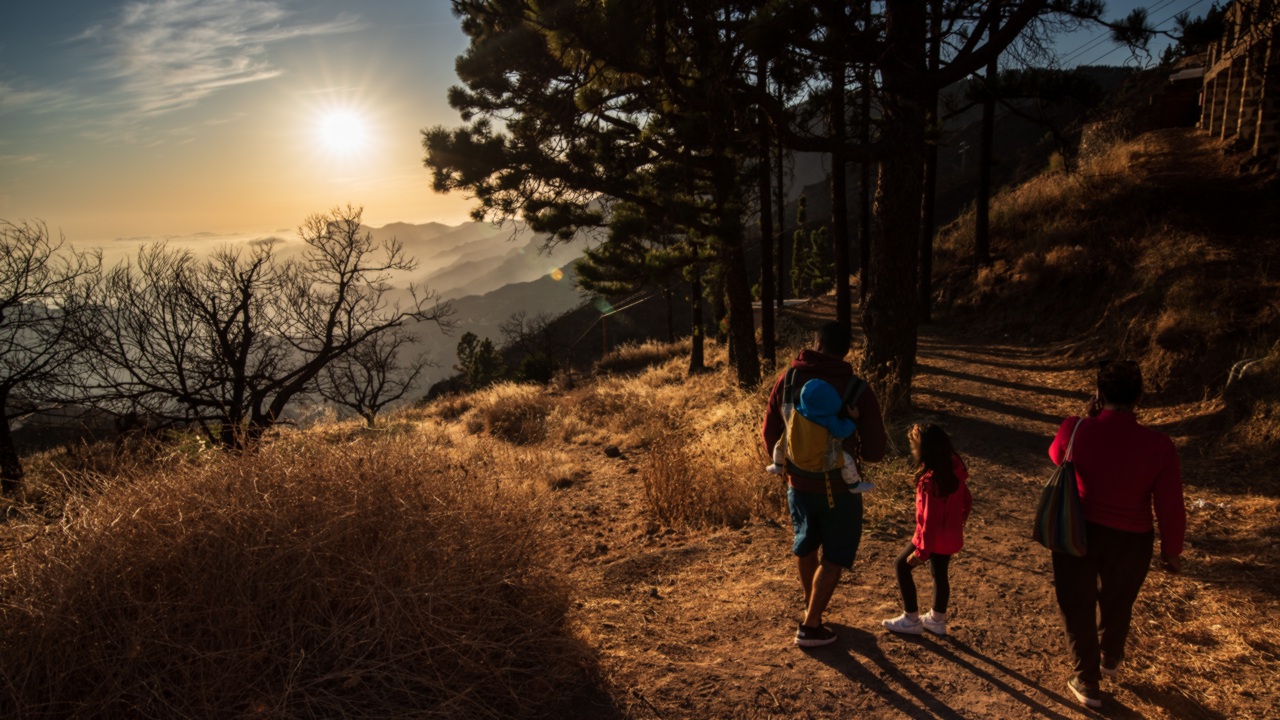 "Do come in, come in… Look, taste this, the flavour is amazing…" Ione and Noelia share a real passion to offer "Gran Canaria's best products". They are sort of the island's flavours' ambassadors. "You hear a lot about the beaches, but our gastronomy is impressive and unique", says Ione on a stage decorated with prickly pear liquor, mature cheese, almond sauce, honey from Tejeda, honey-rum or cacti jam. A high-quality still life.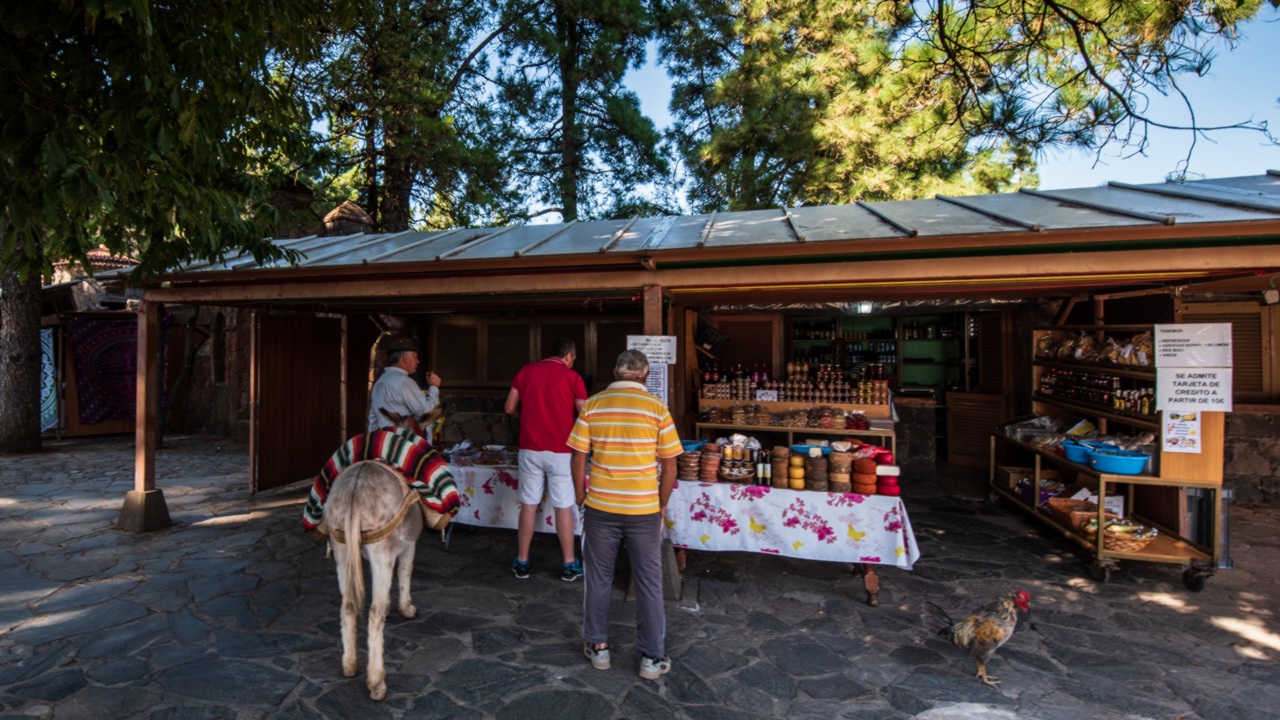 Diego Herrera offers at his stall wines of such personality and roots that they bear the name of the wine-making families. Here, the origin of even the smallest olive can be clearly traced, and the different cheeses that have won awards at a number of competitions share the space with Agaete's coffee jam and marzipan made with Tejeda's famous almonds.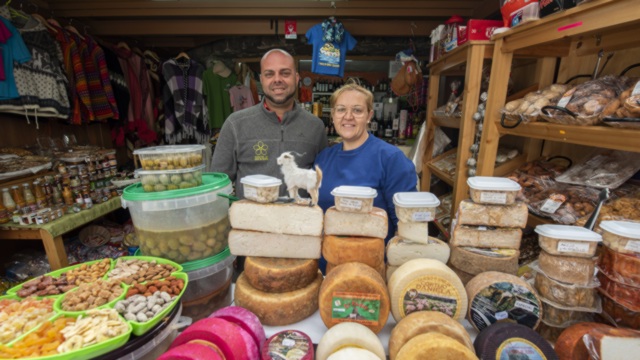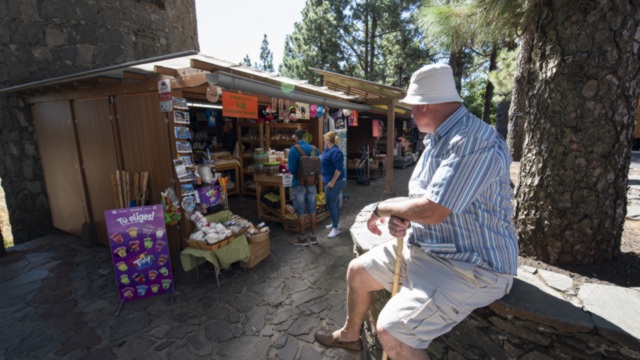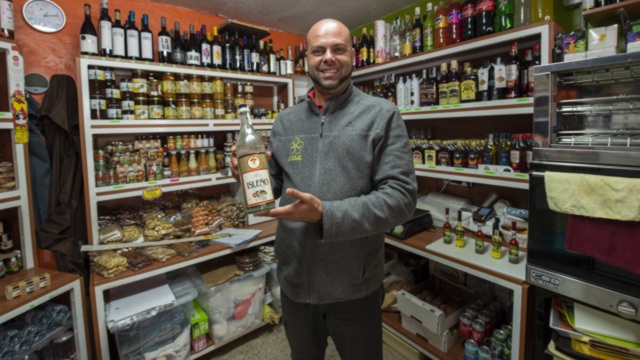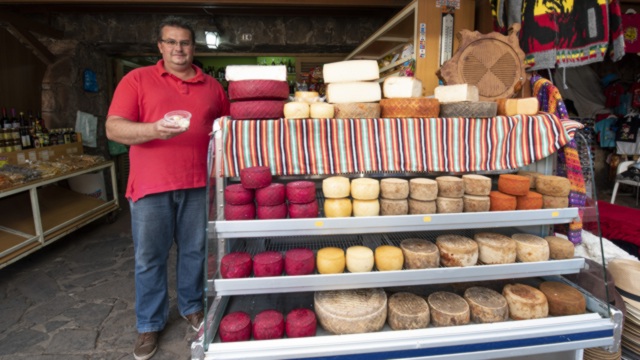 When you go up to Cruz de Tejeda, you get in touch with fundamental aspects, so obvious that they are lost in our daily routines. "Here at the summit you find air", says Claudia from her souvenirs and bric-a-brac stall. She says this with her eyes closed. Less than 20 metres away is the Tourist Information Office. Here, Flavio Romero González welcomes over twenty thousand visitors every year, always with a smile on his face. "The view from here is amazing. I have been coming here since I was born, and am never bored of the surroundings. The light is always different, says Flavio, over a changing and living landscape.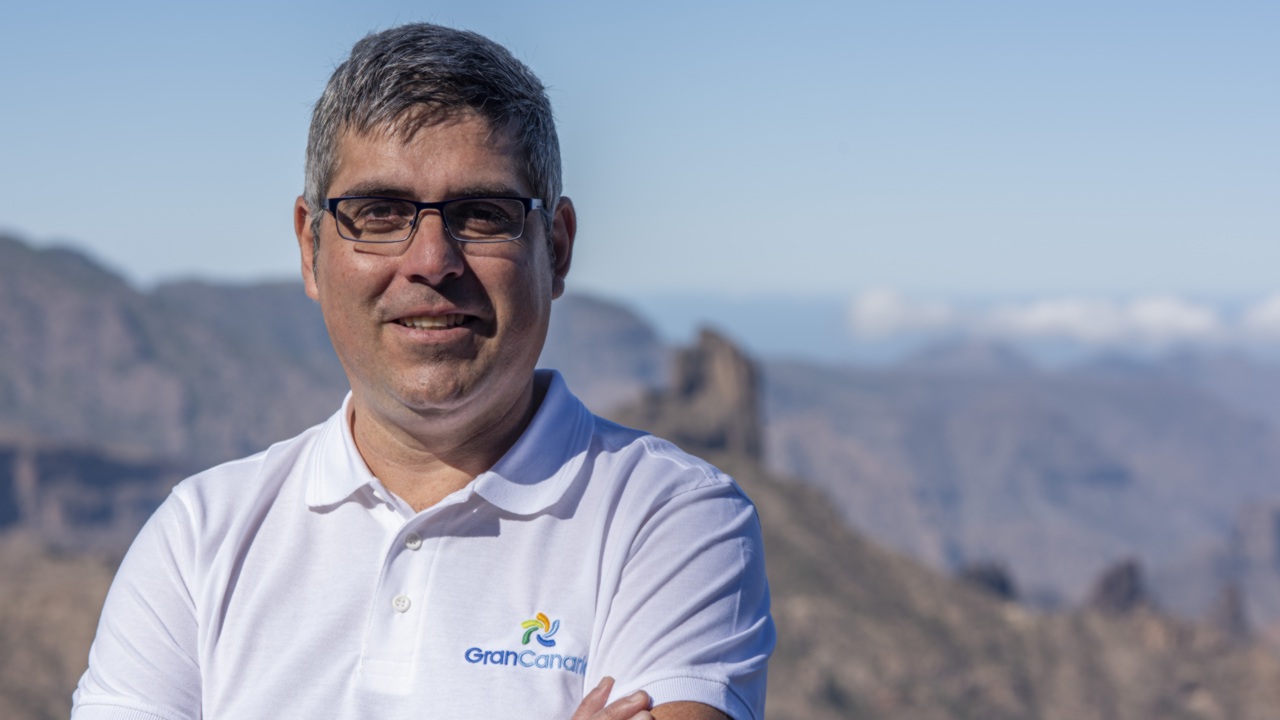 "This is an area of high landscaping and heritage value, and the island's true nerve centre", Flavio explains. "Many tourists are in awe of a really unexpected landscape", he adds, as the morning goes on and there are more and more people wandering around the market stalls, coffee shops and restaurants across the road. The sun rays give a shiny coat to the feathers of the cockerels that wander around Cruz de Tejeda.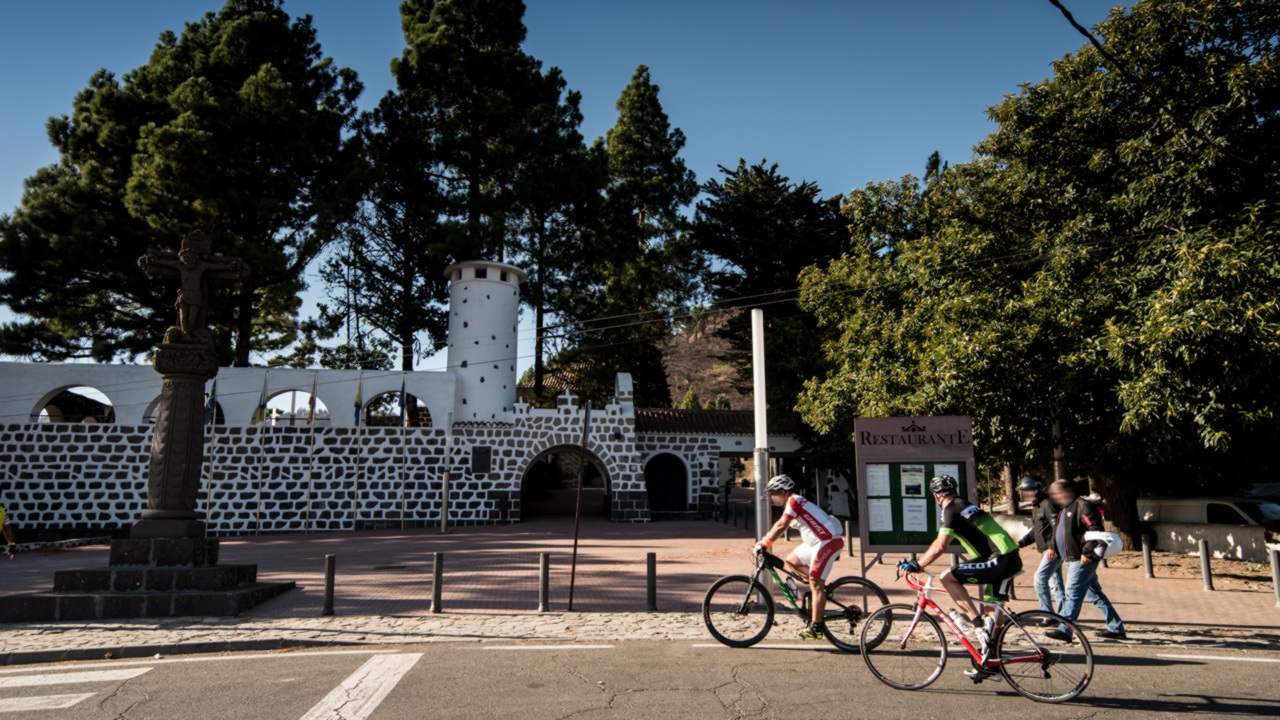 At the front we see the Parador, a viewpoint that is most sublime around the open-air spa pool, a space where one feels like swimming and flying at the same time. Cruz de Tejeda is, on the other hand, a constant question mark. Where to from here? To the village of Tejeda? To Pico de las Nieves viewpoint? Towards San Mateo or Artenara? A walk before choosing a place to taste the local delights? There is no correct answer. And the farewell is always the same, with Don Manuel greeting you as you leave, and a mental note to put a kind face to life".