07/07/2017 Portada Inglés , Beaches , Family 0 comments
The area of Bañaderos, at the north of Gran Canaria, is world a away from the hustle and bustle of everyday life.
"Look at that, they're happy enough now!". The boy is talking about the fish feeding on bread crumbs that he has just thrown into the water for them, and which have disappeared in a matter of seconds. The only thing left now under this transparent marine canvass is a group of cabosos, lisas and other expectant little fish. But the lad has already gone back to his parents, who have forgot all about the time at this huge solarium, measuring over two thousand square metres that stretches out to the edge of the natural pools at Bañaderos, in Arucas, along the stunning north coast of Gran Canaria.

This corner of the coast is both nearby and far away. It is a relatively secluded spot, although it can easily be reached from the GC-2 motorway, the Northern Road. But it is well away from the stresses and strains of everyday life, all of which simply dissolve into the ocean until they become as invisible as the sea salt itself.

The area's great charm can be found in a series of details spread out along the three bathing spots protected from the choppy seas, although they are constantly stirred around gently by the tides. One of the pools is specially designed for children to use, as it is quite shallow and has a soft sandy entrance to it.

It is a place where humans can watch nature at work. Although they can also be watched … or so it would seem. Let's try it out. If we move around stealthily, we might just come across a crab, as red as a fire, before it scoots off under the nearest rock, so quickly that we may be left in doubt whether we actually saw something or if it was a daydream.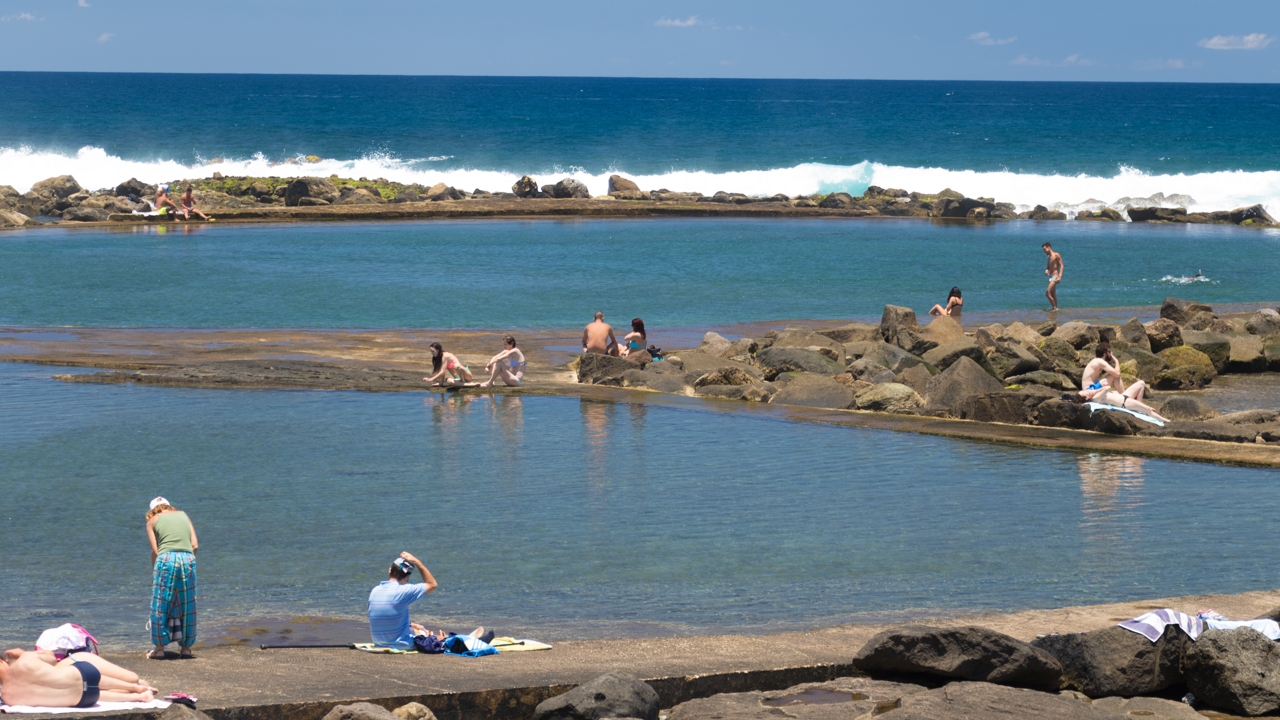 Time goes by slowly here, with the same tranquility with which people move around the promenade and try out some fresh fish in one of the restaurants in the area. At the spot furthest way from the coast, where the sea breaks in, the fishermen show off their slight of hand and patience. They come back with fish and octopus, but sometimes empty handed.
Walking eastwards we come to Bañaderos beach, a tiny sandy conquest in this volcanic kingdom. If we keep walking in this direction, other places can be discovered, where the ocean booms forth, as if it were passing on a deep message we cannot fully understand. For this reason it repeats it day after day in foamy and salty words. We just need come back again to this colossal and theatrical stage, until the message finally sinks in.