24/09/2019 Portada Inglés , Nature 0 comments
The village of Tejeda, located at Gran Canaria's highest point, looms into an amazing volcanic basin, and keeps surprisingly alive ancient scents and roots.
Zoilo Hernández moves under the wide-brim straw hat that covers his sharp, weathered face, under the golden empire that the sun has laid over the village of Tejeda, on Gran Canaria's infinite summit, the place where the island embraces its traditions. "No one gets lost here", says the man that used to work the fields "when he was new", and declares "there is no place on Earth like this one".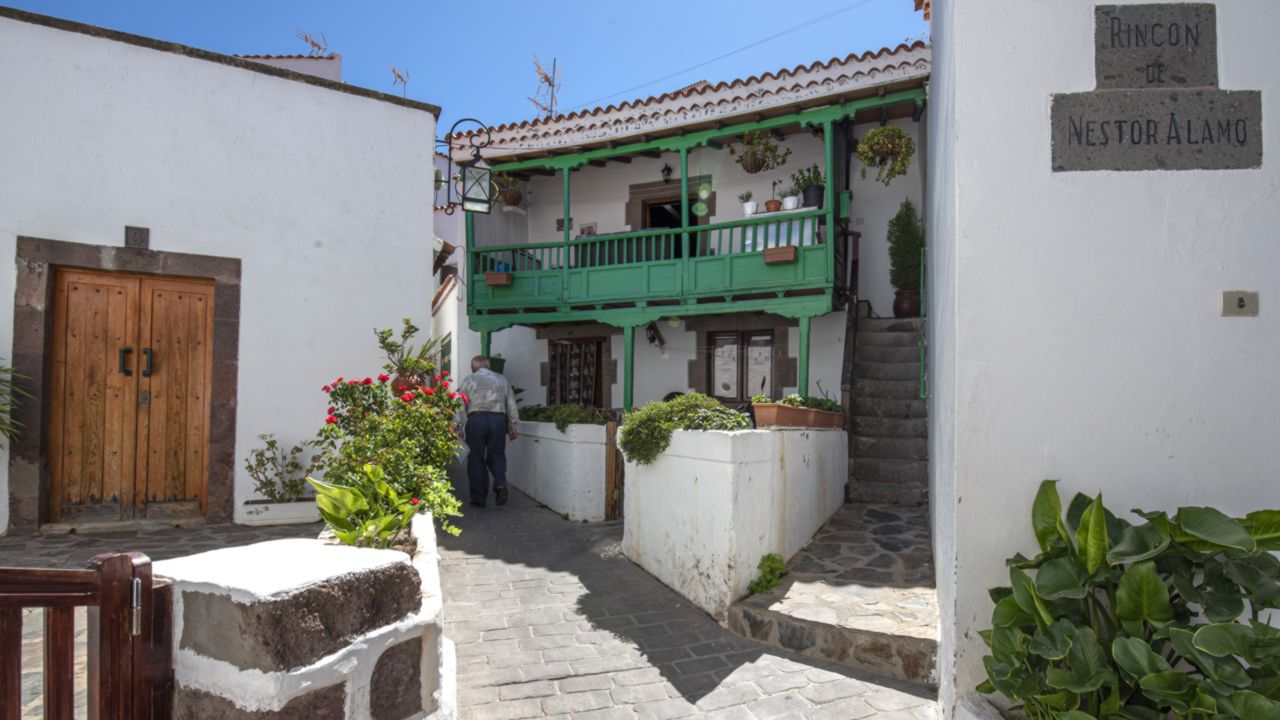 Tejeda is a mixture of different worlds. The village, on one hand, seems to stroke the heavens, and its night-lights melt with the starry sky. But, on the other hand, it stays firmly on its roots, the land. This is how it character is intact, in a time when the essence is easily diluted. Zoilo, before going off along a path covered with agaves, fruit trees and heather, leaves with a "May God be with you" and precise instructions to get to the Medicinal Plants Centre.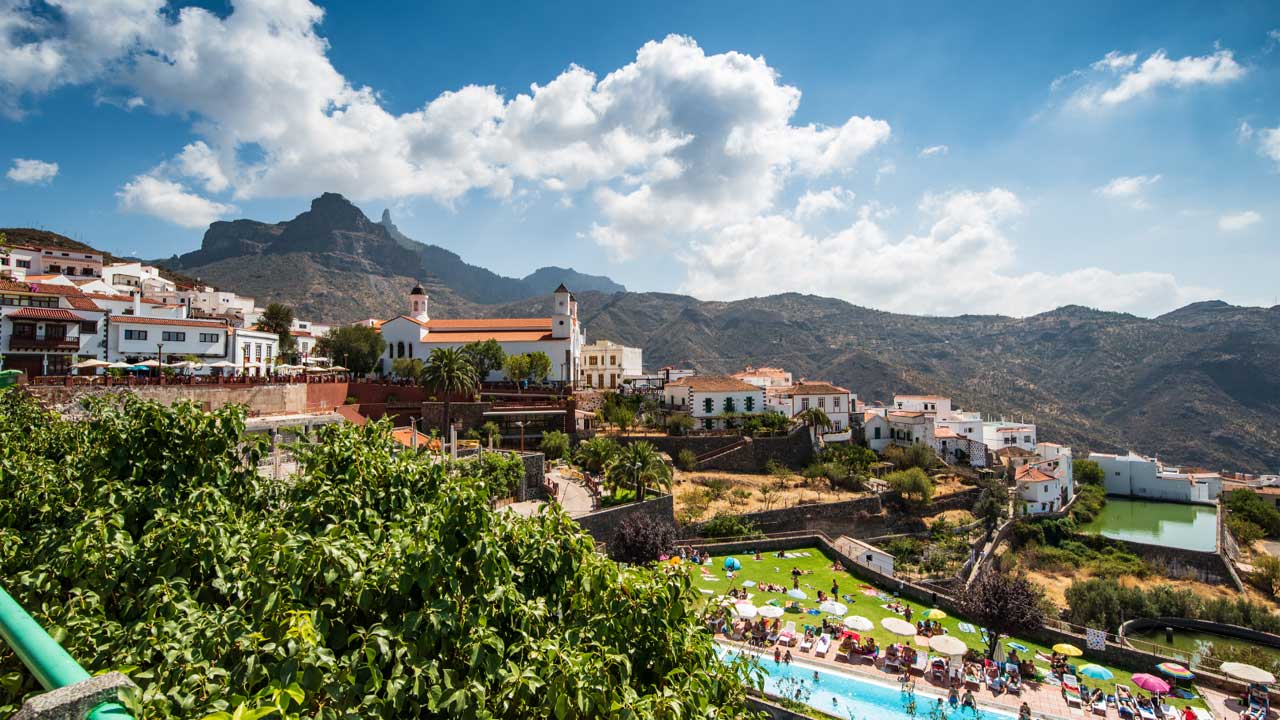 Guzmán Marrero, in charge of the space, has just prepared an infusion of lemon verbena, its scent adding up to the aromatic cloud that catches visitors as soon as they come through the door. And from here you are transported to a different era, a time when branches of rue were displayed in every home, to keep the witches at bay. One can also learn that "bitter plants give a longer life" and that if you go out on the hills and do not pick rosemary "you will never find true love".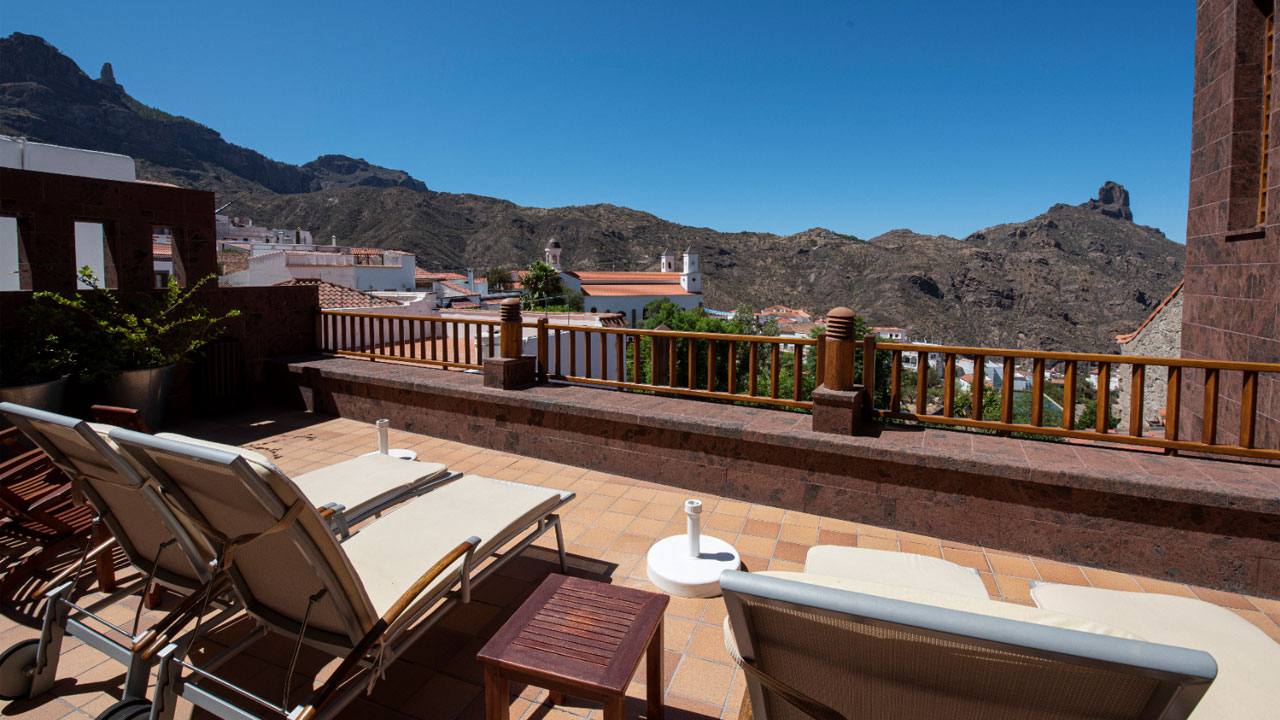 "Our aim is to recover and keep traditions," says Guzmán by the XIX century chemist, with 114 jars of the same era, some of them still with their original content, in the same way that Tejeda keeps its traditions. Outside, bees fly in and out of the beehive built on the wall. We must carry on, as the morning flies and there is still a lot to discover.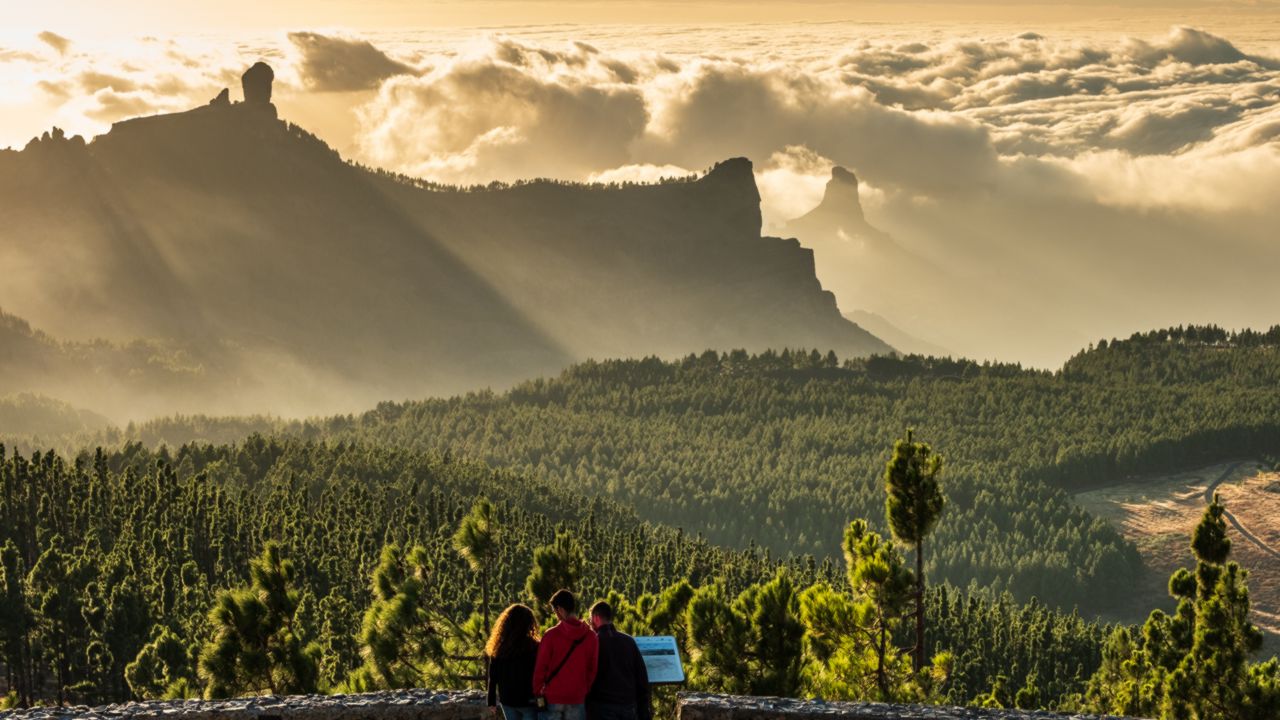 The village looms daily over a show that has been performed for fourteen million years, when the volcanic basin of Tejeda was created, "the lava tempest", according to the definition given by an overwhelmed Miguel de Unamuno, the great Spanish writer of the Generation of '98. Roque Nublo (the "lyrical moon stone" of Néstor Alamo's hymn to Gran Canaria "Shadow of Nublo") and Roque Bentayga are the stars of this performance, supported by a choir of whimsical geological shapes named La Rana (The Frog), El Fraile (The Friar), El Gallo (The Cockerel) or El Cofre (The Treasure Chest).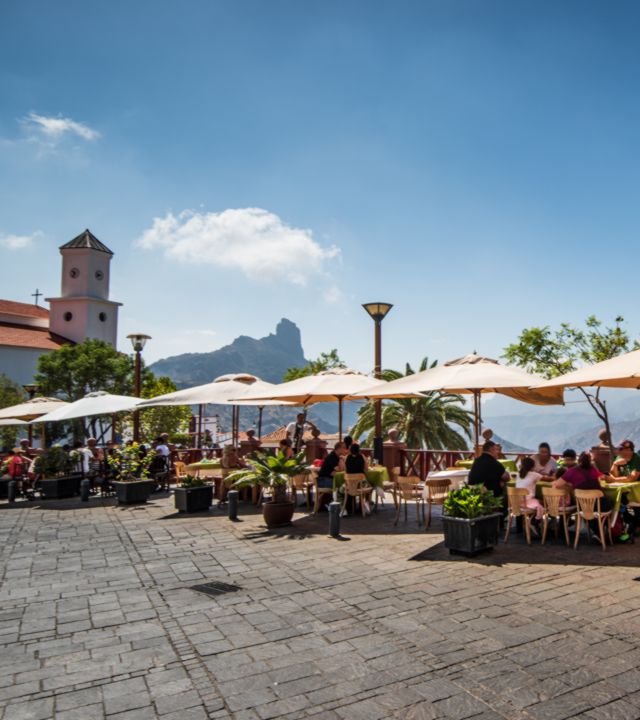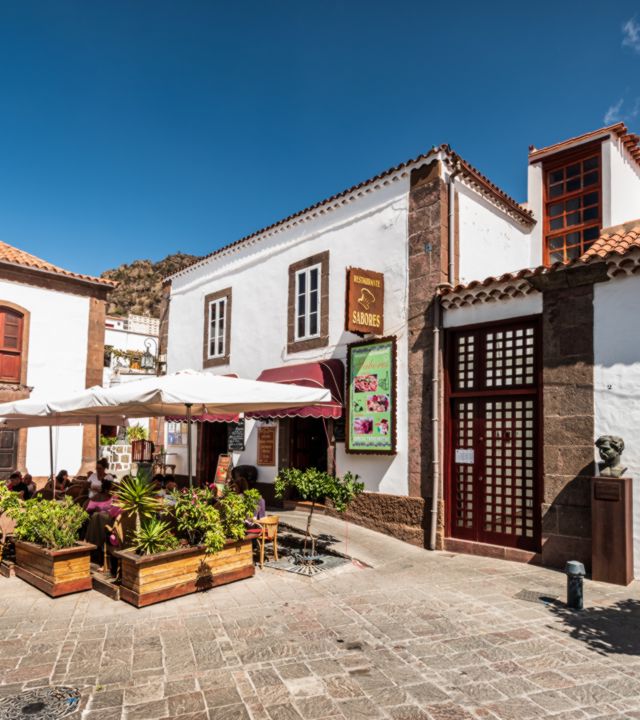 Because Tejeda's rocks and landscape beat and breath. And it is so because they are the larger-than-life stage where livestock, farming and a wide range of business are carried out on a daily basis. This town is authentic. This is engraved on every trace of the shepherds and their sheep, on the bark of every almond tree, on the sun-dried prickly pears, on every potato field and on the wise hands of the cheese, marzipan or bread makers. Their gaze is full of the truth that explains why Tejeda is a high place, and not just because of its location. Besides, at Tejeda you can clearly listen to the voices of past times.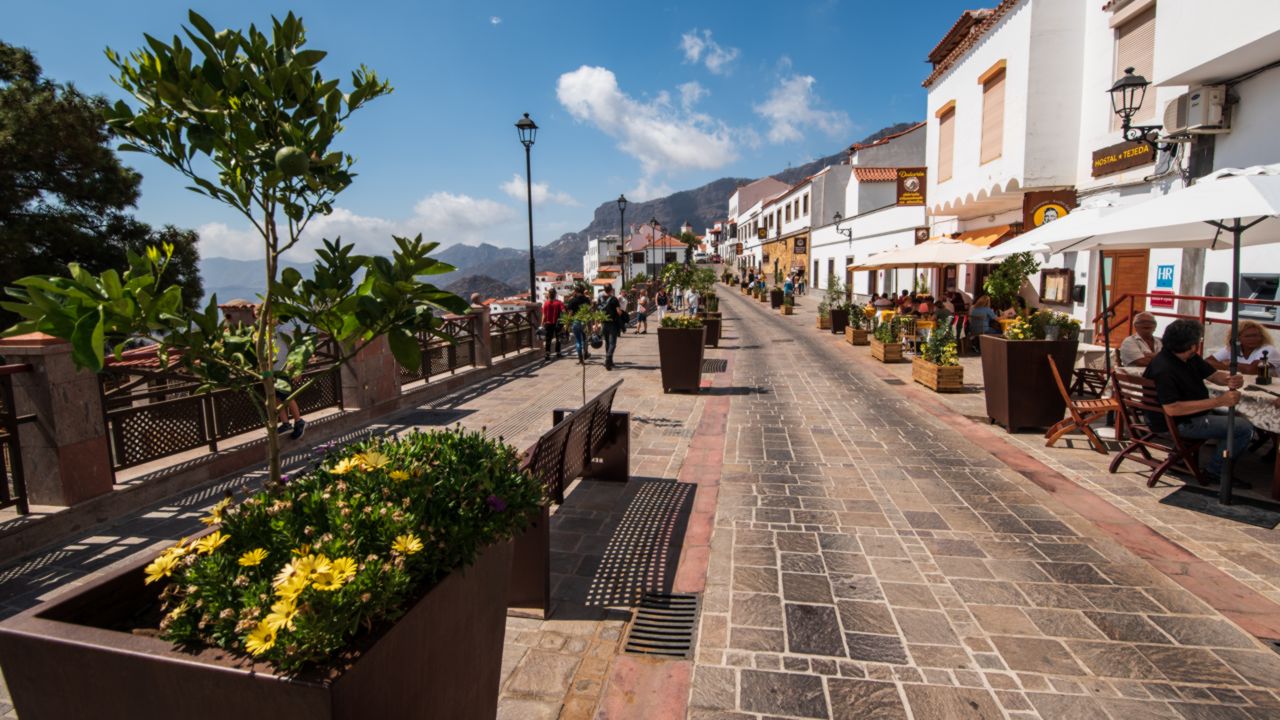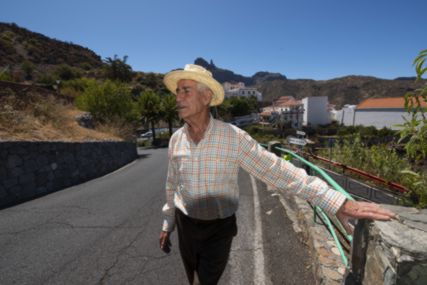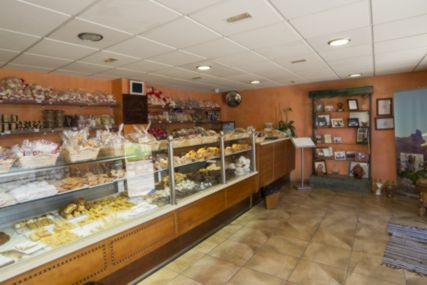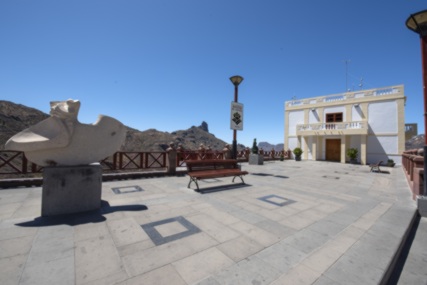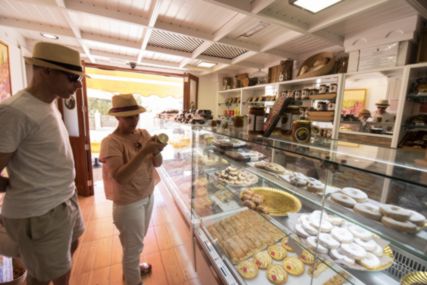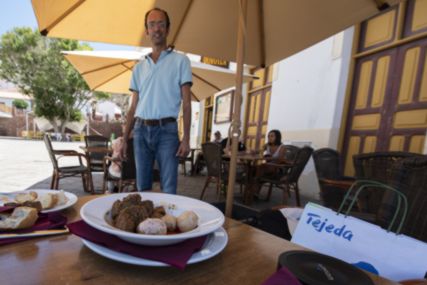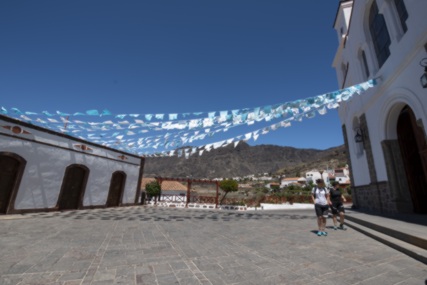 Perhaps the most relevant issue for anyone going all the way up to Tejeda is that this combination of archaeological, landscape and ethnographic sites translates into scents, experiences and flavours to be enjoyed by the visitor. A short stroll around the town centre is all it takes. The walk is full of temptations, from small bars to confectionery shops full of local almond-based sweets and cakes, to gourmet stores and guest houses and small hotels perched on the town's heights, as well as narrow alleyways hiding a surprise around every corner, and cultural spaces such as Abraham Cárdenes Museum, and Nuestra Señora del Socorro's Parish Church.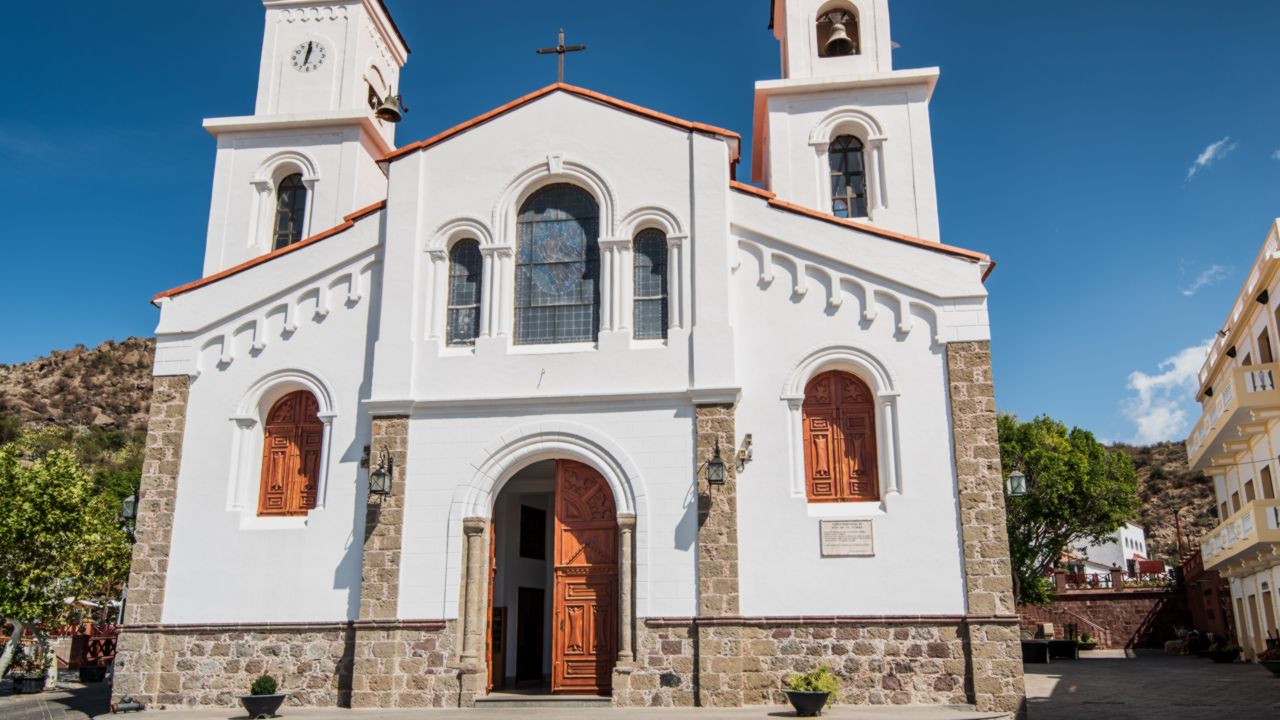 Alejandro Díaz is one of Tejeda's wonderful human beings that take care of bringing the past up to date. He does so every time he works in the kitchen of Bar La Dorotea, making marinated tuna fish just like his mother used to, or at least just as he remembers it. "Constructive criticism is appreciated", he says with a smile. The most popular answer is an empty plate on the table. This is the usual reaction at any Tejeda restaurant, a member of The Most Beautiful Spanish Villages association, and where nobody leaves with a bad taste in their mouths.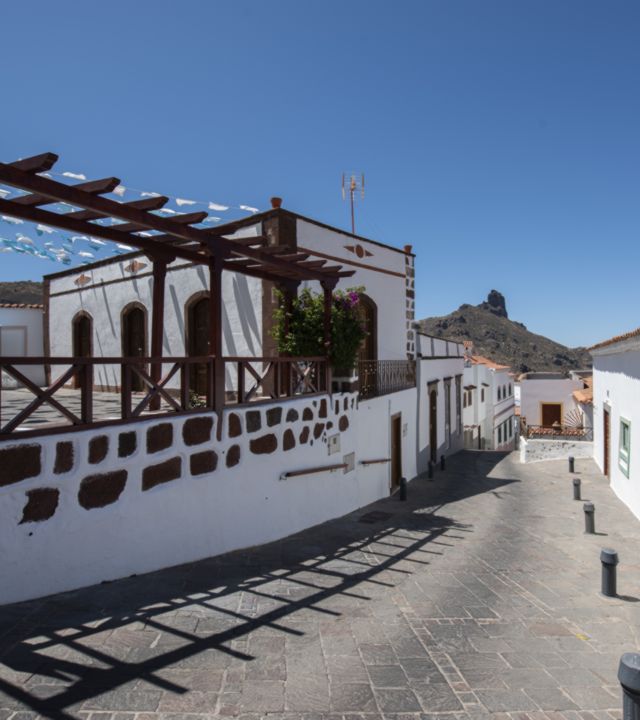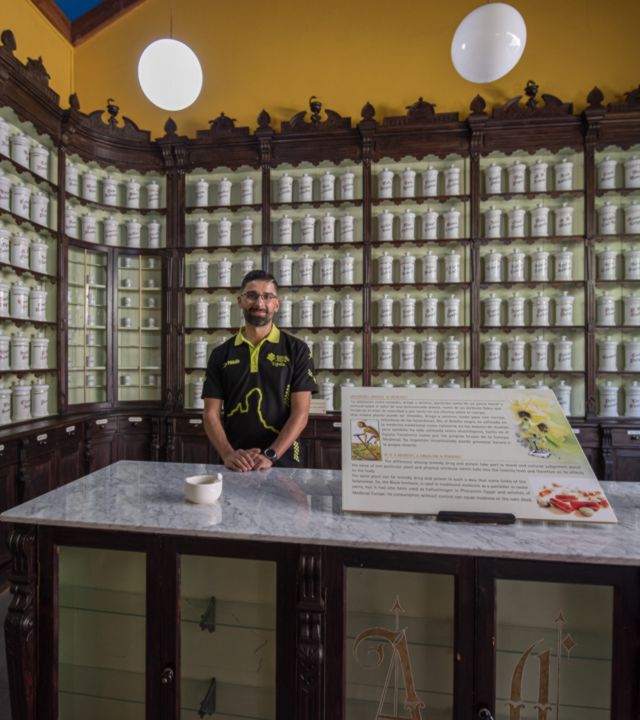 Beatrix Betsy is well aware of this. She works at Tejeda Tourist Information Office, where she shares her infectious passion for the place she lives at. She was born in Romania, to a German father. Today, she counts herself amongst the locals, by choice. "This is my home", she says. "I love telling people what to see, and about our surroundings, our food and the good village people" she says with conviction, against the overwhelming geological background.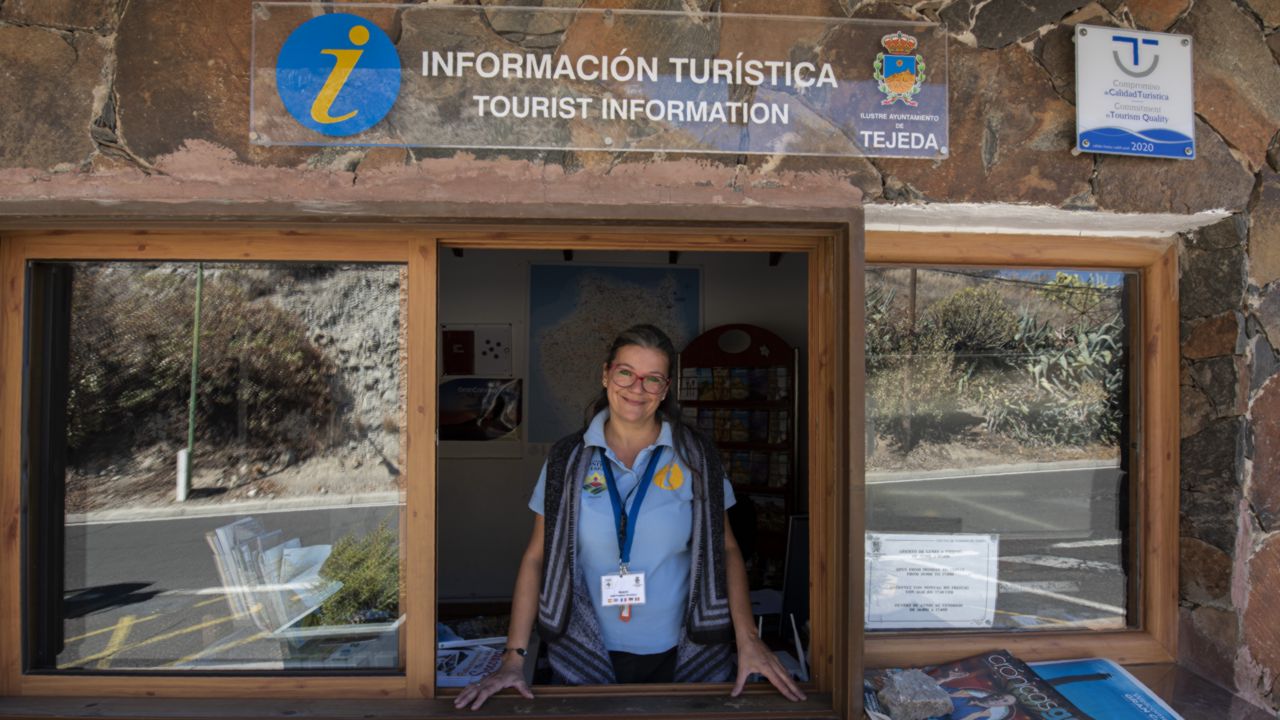 "The truth is that many visitors, when they first arrive to Tejeda, tell you that they did not expect this kind of landscape", she says. "They go back grateful and enthusiastic, and many of them come back to the office to say that it was really worth the visit", she adds. Beatrix says that large numbers of people come between October and May, to walk any of the many paths around the area. "I enquire about their ability, preference or the time available, and guide them according to their answers". She strives to "welcome visitors and help them see the village and paths from a different angle."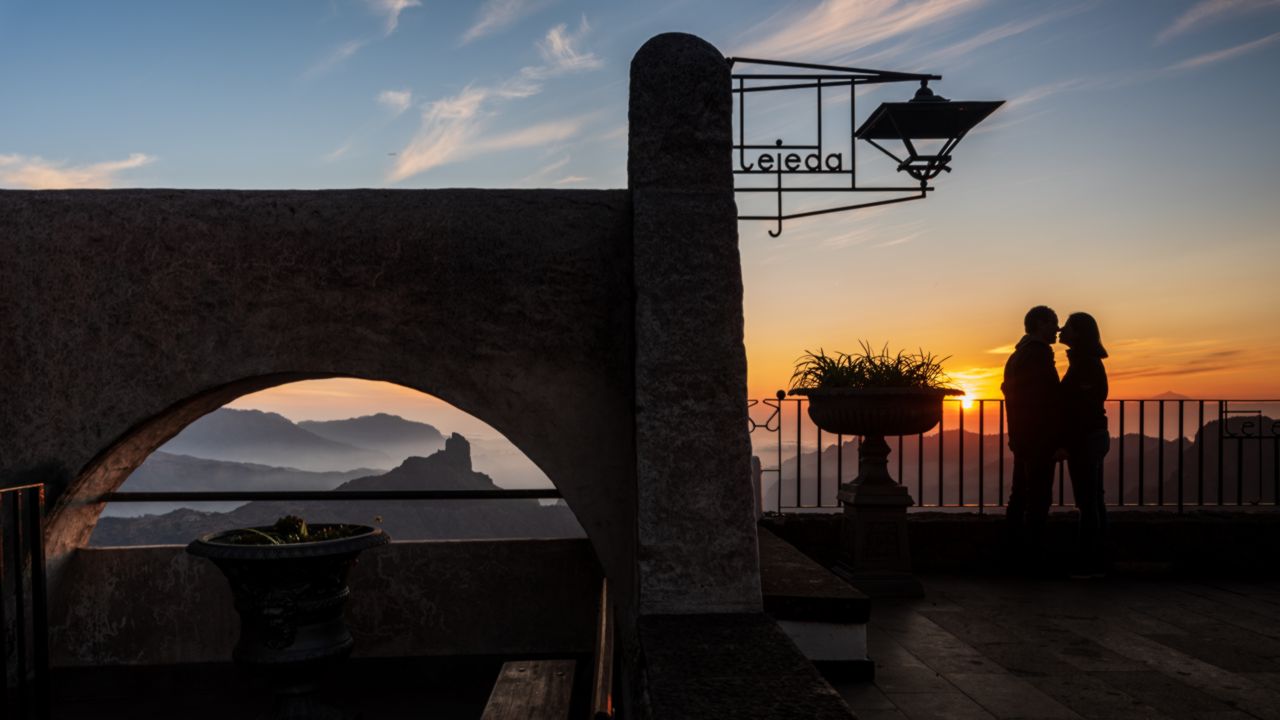 Zoilo said at the beginning that no one gets lost in Tejeda. Those who venture wandering around the pine forest may miraculously find the elusive Gran Canaria blue chaffinch, one of the island's endemic species that feeds on the kernels of the Canarian pine tree and on the insects that come its way. The bird, also known as pinzul o summit bird by the locals, adds a stroke of mystery to a canvas where surprise becomes routine. Maybe for this reason a sense of the unreal stays with us when we leave the village behind, as if we have just woken from a dream. But in this case it was no dream. Tejeda is still there, anchored to lunar rocks and age-old roots.