27/07/2018 Portada Inglés , Beaches , Family 0 comments
Puerto Rico beach, in Gran Canaria, welcomes and pampers all who come to bask in this brightly luminated spot.
There are two types of families who come together on the beach at Puerto Rico, at the south of Gran Canaria, where light and warmth invade every nook and cranny. The first type live under the blue haze that bathes the region's coastlines. These are the dozens of dolphins that move around in large shoals, leaving behind silvery trails on the surface of the water. Nearby, on the shore, on golden sands, other families who come down to Puerto Rico in search of endless, perfect days, are milling around.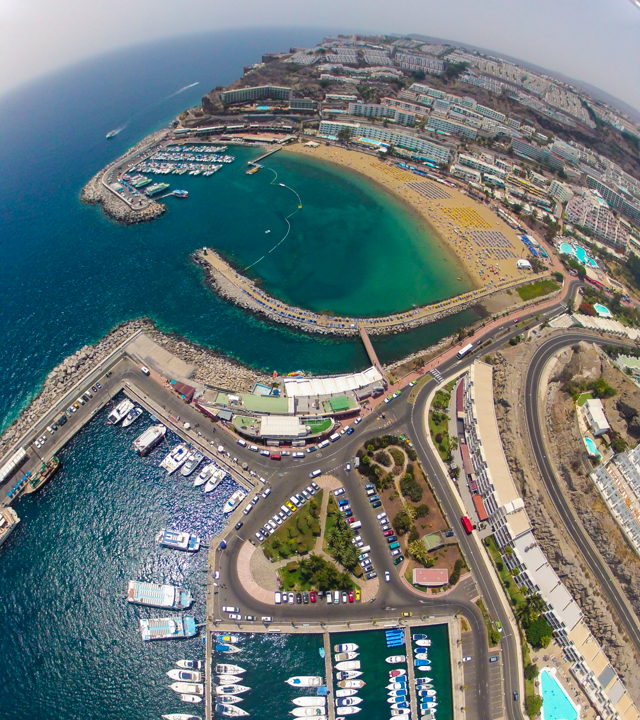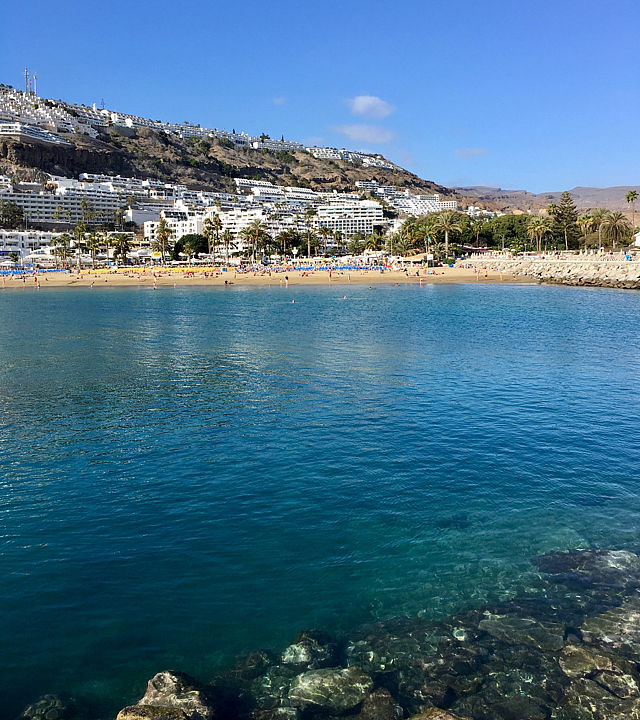 Sometimes, these two worlds, the human and oceanic kind, move a little closer still, until they are virtually within touching distance of eachother. Members of both families suss eachother out around the boat excursions that set out to sea every day from the harbour. The dolphins skip to the surface and move around to the delight of eager photographers who get snaps of them, or even a selfie, that will provide an everlasting memory of their stay here.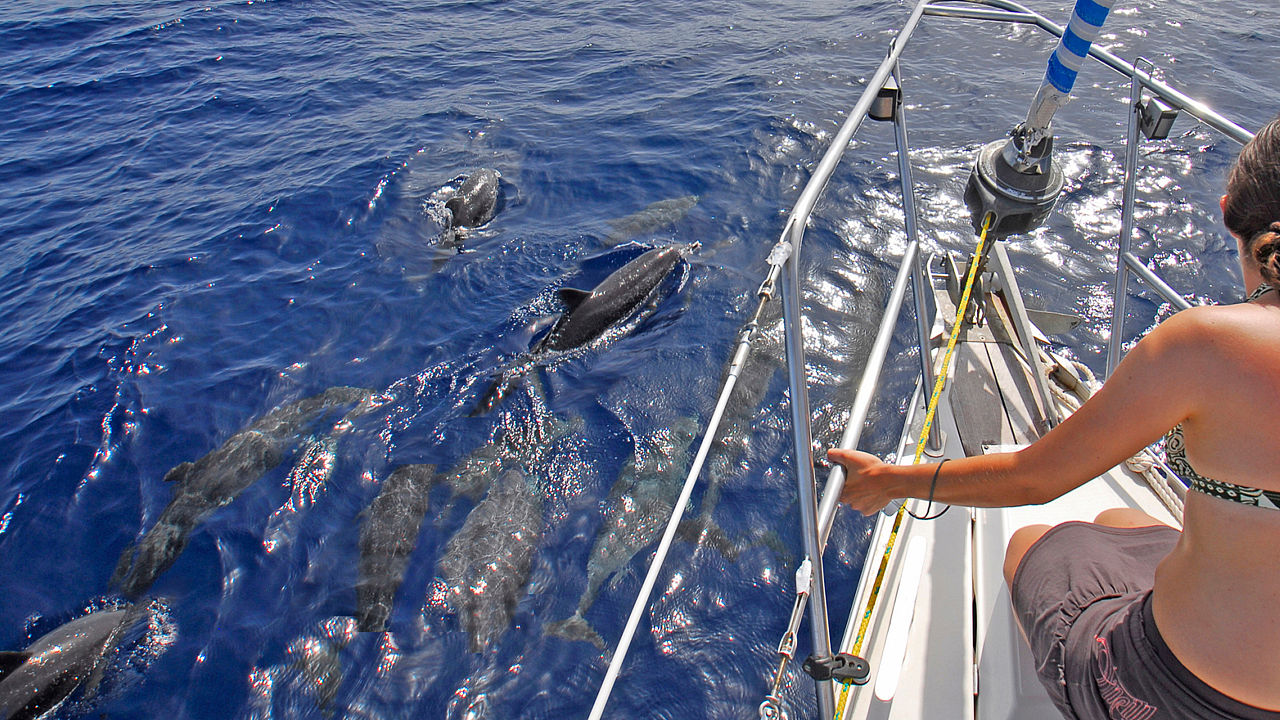 Puerto Rico welcomes, pampers and shelters all who come here to the promised land of sunny, fine weather, where grey days are as rare as a passing comet. It is the blessed monotony of a wonderful climate that provides the backdrop for visitors to open up the windows of their accommodation that look out over the hillsides, breath in the fresh Atlantic air and bask in the sheer brightness of the south of Gran Canaria.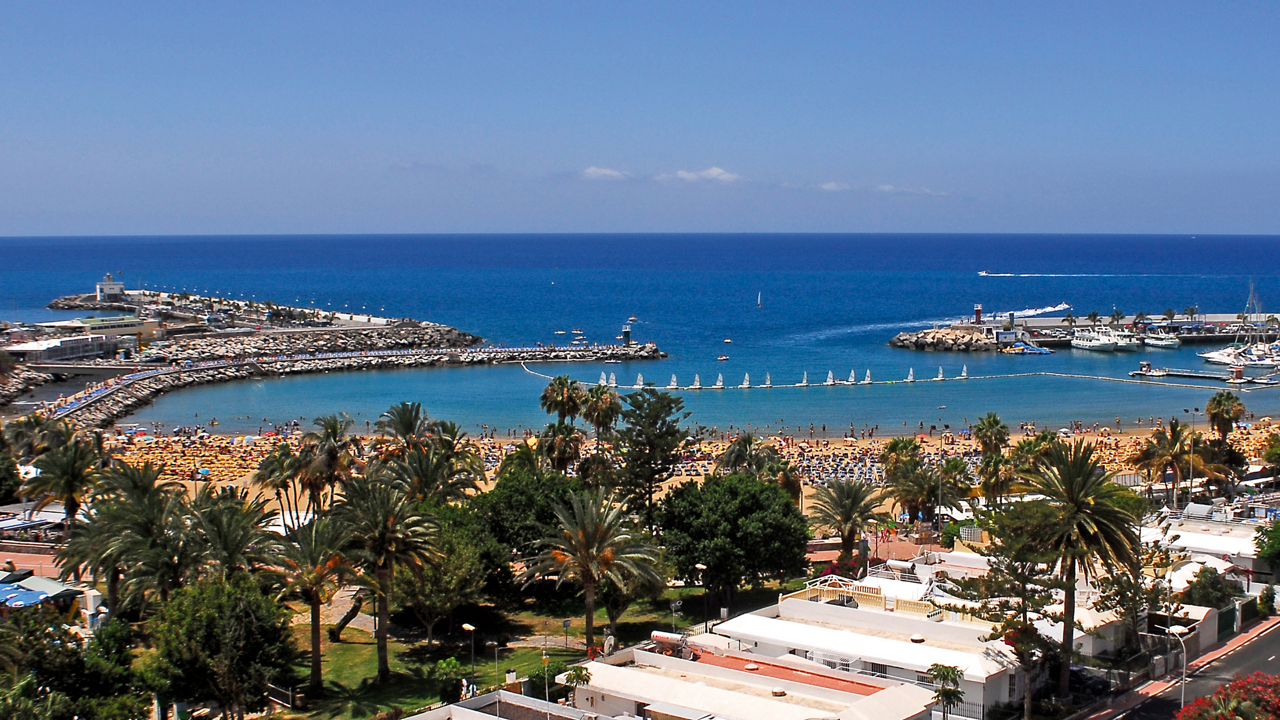 Puerto Rico has a wide smile on its face. The sea is an afable and peaceful character, offering a safe environment for a gentle dip. For this reason it is the ideal spot for families with young children, although Puerto Rico knows no age, except maybe the millions of years that have been held captive by the huge ravine that opens out to the sea. Steep mountains stand proudly all around the beach, and are the guardians of the fine local weather. The geography around Puerto Rico is a true ally to all its visitors.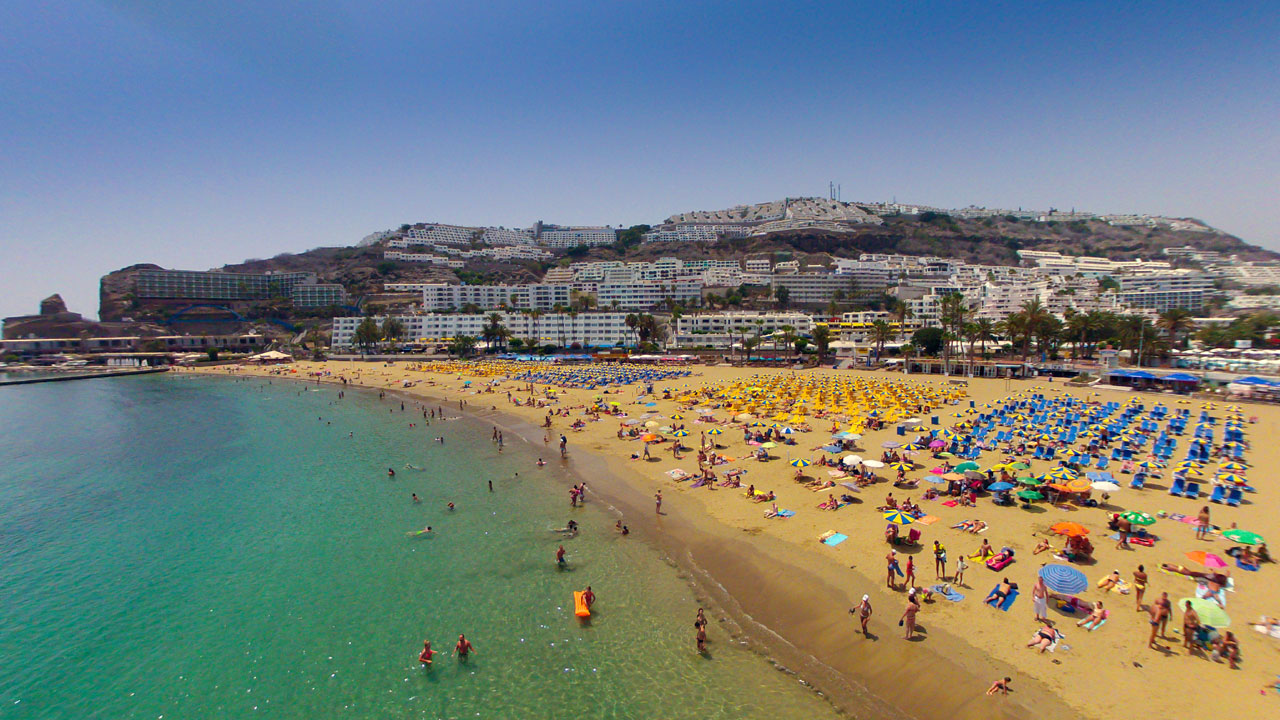 The natural tranquility of the region lives alongside the gentle bustle of life, at restaurants where guests can treat themselves to some of the local catch provided by the sixty or so boats that fish around Mogán –the municipality that Puerto Rico belongs to- also at the shopping centre with its many leisure and entertainment attractions and a superb nightlife, catering for both daytime and night time pursuits. If an extraterrestrial were to descend on this particular area of Earth it would certainly think that the planet is a happy go lucky place, with families swimming around the shore alongside other families delving around in the deep ocean.