17/05/2018 Portada Inglés , Culture , News 0 comments
Risco Caído, discovered in 1996, is a shining example of Gran Canaria's extraordinary archaeological legacy.
There are many timeless, mysterious places hidden away in the depths of Gran Canaria. Here, on an island that is visited by millions of tourists every year, long lost secrets continue to come to light up in the mountains. One of the most remarkable cases is the almogarén, a sacred site at Risco Caído, a place where aborigenes on the island would carry out rituals linked to astronomical cycles, with a sacred symbolism, at the heart of the colossal volcanic crater of Tejeda.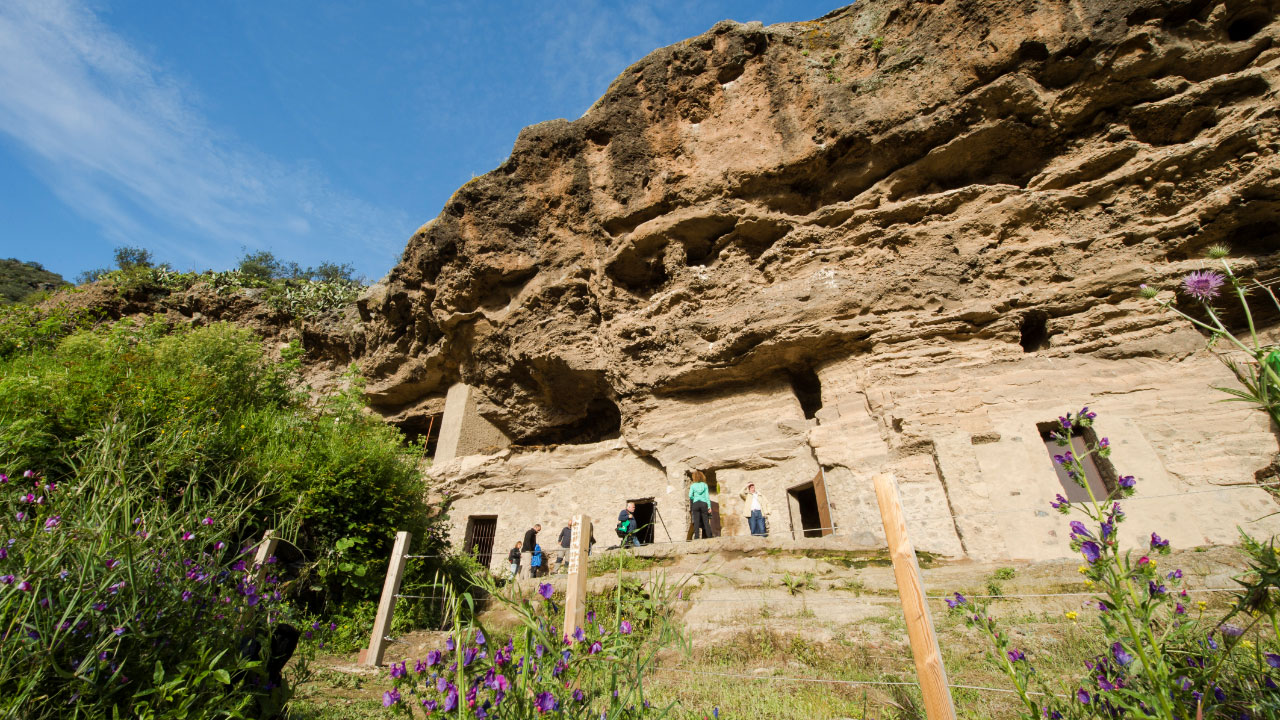 So you see, there were not only lost temples in the remote jungles of South America or in southeast Asia. Gran Canaria also has temples of its own. Indeed, Risco Caído is the name being given to a project that ties it in with the rest of the Sacred Mountain Areas, whose ultimate aim is for the island's extraordinary archaeological settlements to be declared a World Heritage Site by Unesco.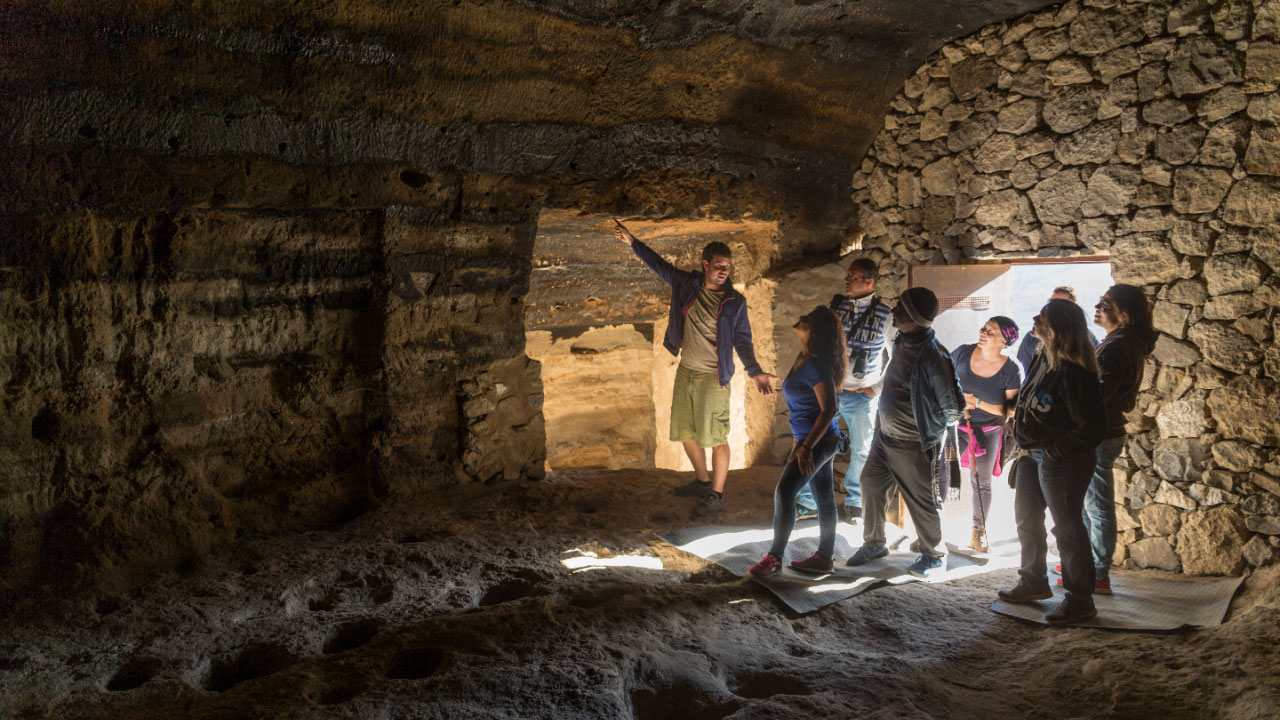 Experts from around the world have been amazed by the sheer quality of these age old sites. And actually, who wouldn't be. Entering Risco Caído is like coming face to face with Gran Canaria's pre-Hispanic inhabitants, with the men and women who created a wholly unique culture from this, their Atlantic outpost.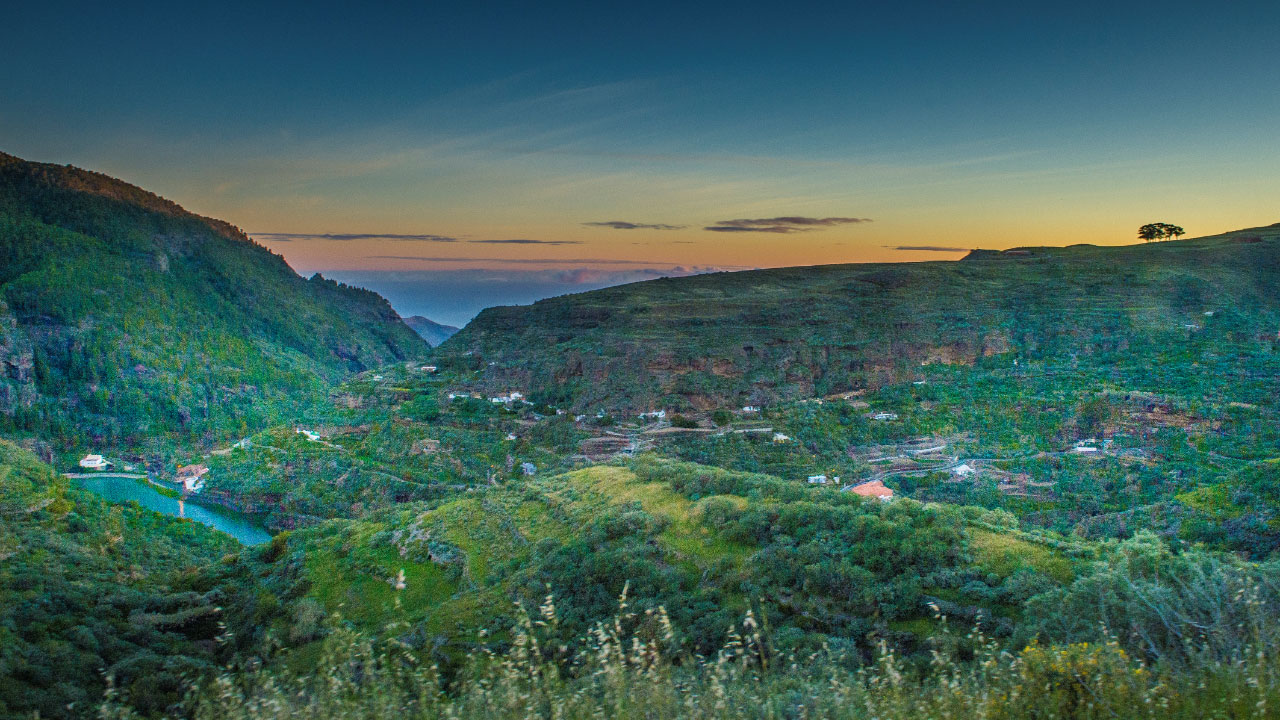 The sound of the stone tools can still almost be heard scraping away at the tuff volcanic rock, sketching triangular shapes on it and on little pans. But the overwhelming sound here is one of silence. Yes indeed, a reverential silence, while the sun's rays filtered through the gaping hole into the dome of the cave, lighting up its fine creations one by one. At the autumn equinox this play on light is done by the moon.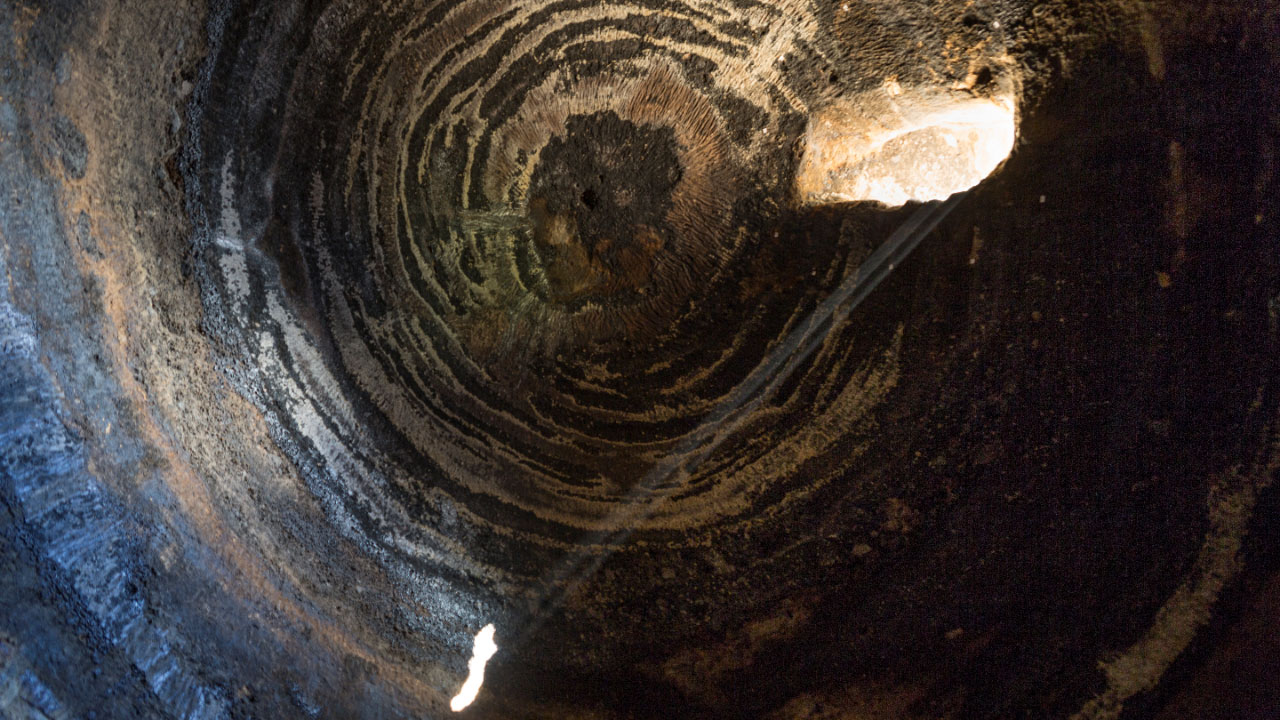 All this continues into the present day, taking us back to the legacy of a civilization that managed to keep an ongoing dialogue with the firmament. Experts in Gran Canarian aboriginal culture consider that their ceremonies are closely linked to sun worship, for its ability to provide life, and for its fertility qualities in general. These rituales were also their way of keeping track of time, although ironically it is time itself that seems to have come to a standstill within these walls.