26/04/2018 Portada Inglés , Active Tourism , Nature 0 comments
Roque Nublo, the geological wonder and emblem of Gran Canaria, invites you to join it in reaching up to the sky.
Your climb up had provided you with your first glimpses in your mind. But now you are actually here, and you are breathing in the pure mountain air carrying the aroma of pine trees, and local flora including alhelíes, tajinastes, chestnut trees and broom. You look up and there it is. You feel compelled to walk on as far as its base and touch the sky alongside it. It's the Roque Nublo, the proud son of the volcano and one of the most awe-inspiring stone monoliths in the world. And today you are visiting it in its lair at over 1,800 metres altitude.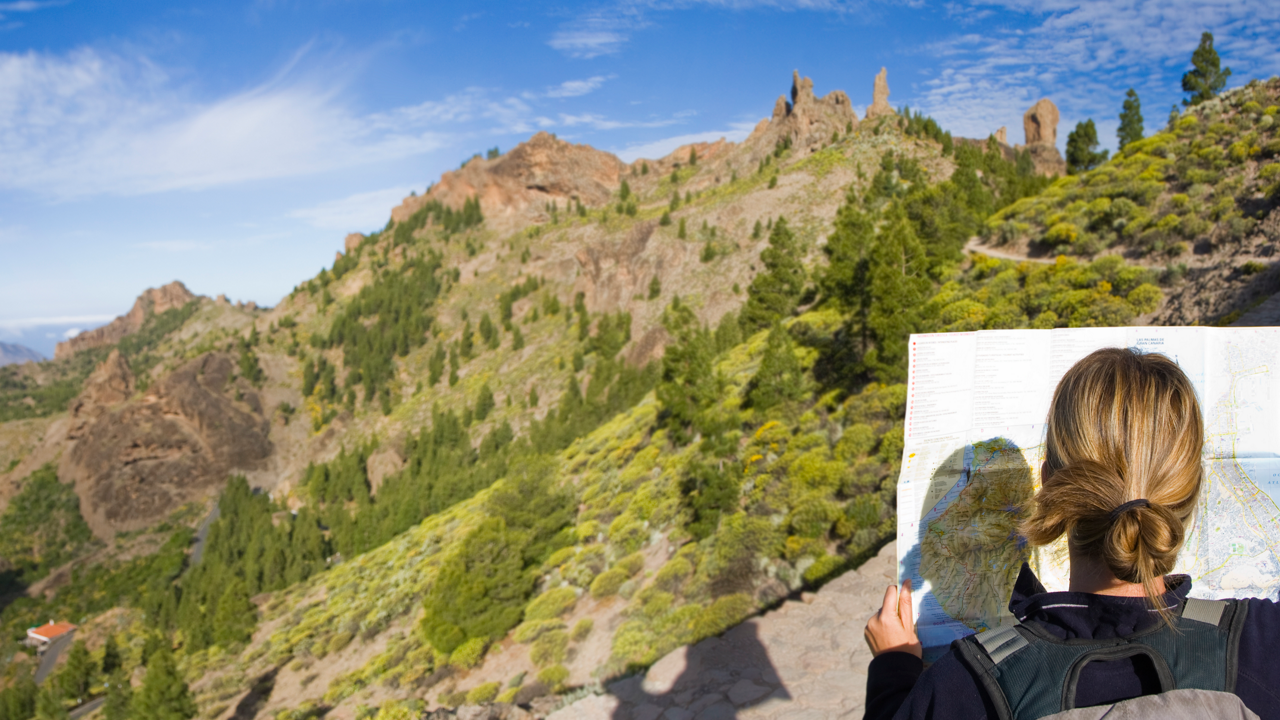 You set off along a clearly marked footpath that starts at La Goleta viewpoint, which provides a stunning view over La Culata ravine, at the top of the amazing Tejeda basin. The finishing line is just under three kilometres away along a constant but gentle ascent which winds up at one of Gran Canaria's true emblems. Poets, musicians and painters had already paid tribute to Roque Nublo long before smart phones and selfies had been thought of. And slowly, as you walk along, you will see why.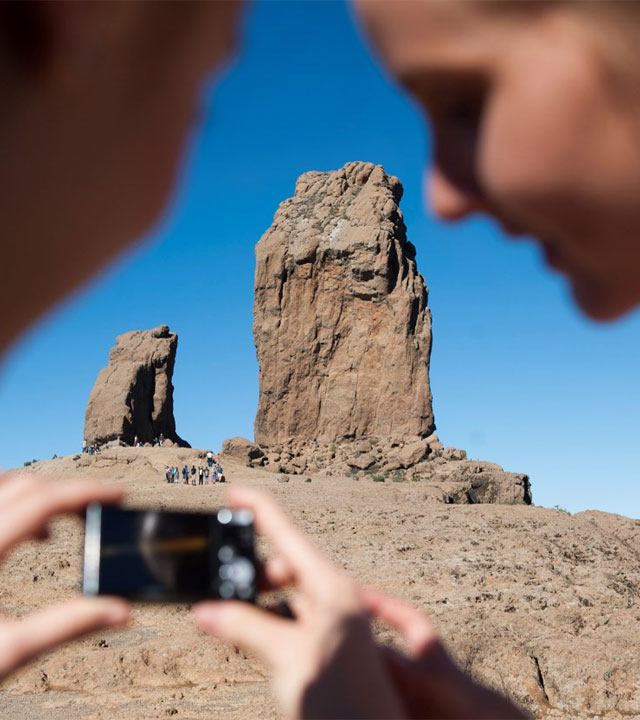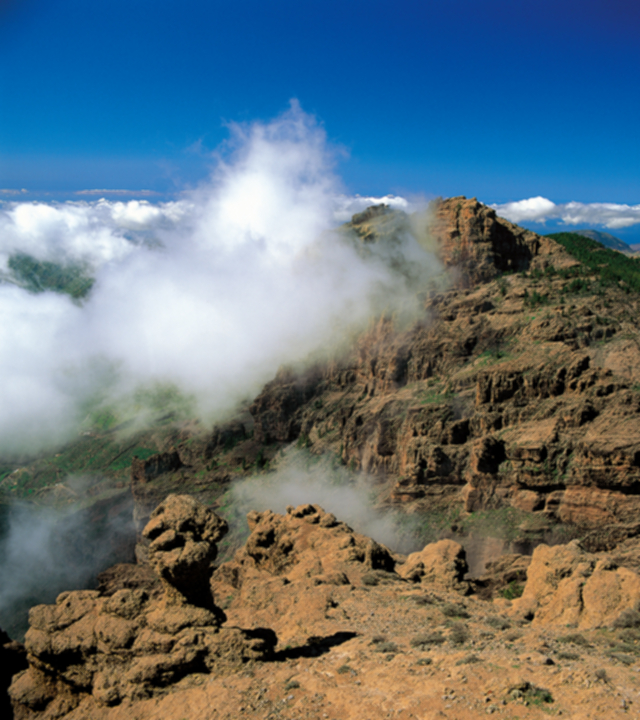 The sun filters through the sturdy branches of the Canary pine trees. Above you you can just make out the shape of a kestrel, a small falcon that is highly common here at this protected natural area. It is just hanging there, like the written word on an empty blue canvass, scanning the territory in search of prey. The island's natural surroundings unfold before our curious and respectful stares.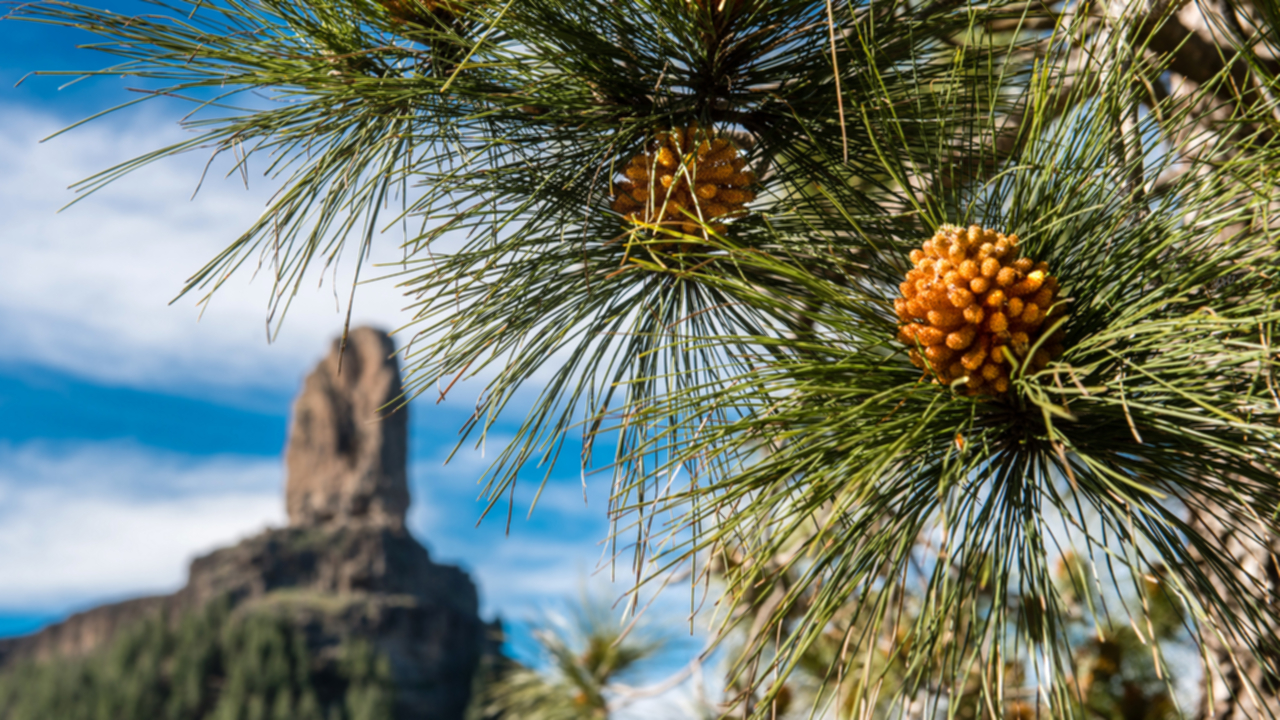 Gran Canaria's natural surroundings also play at being an artist. The works of art inserted into the landscape are actually the work of volcanoes at the heart of the island, and date back millions of years, to a time of eruptive activity that left eroded basalt pitons. Roque Nublo, standing over eighty metres high, is the echo of this rocky legacy born out of a symphony of volcanic fire.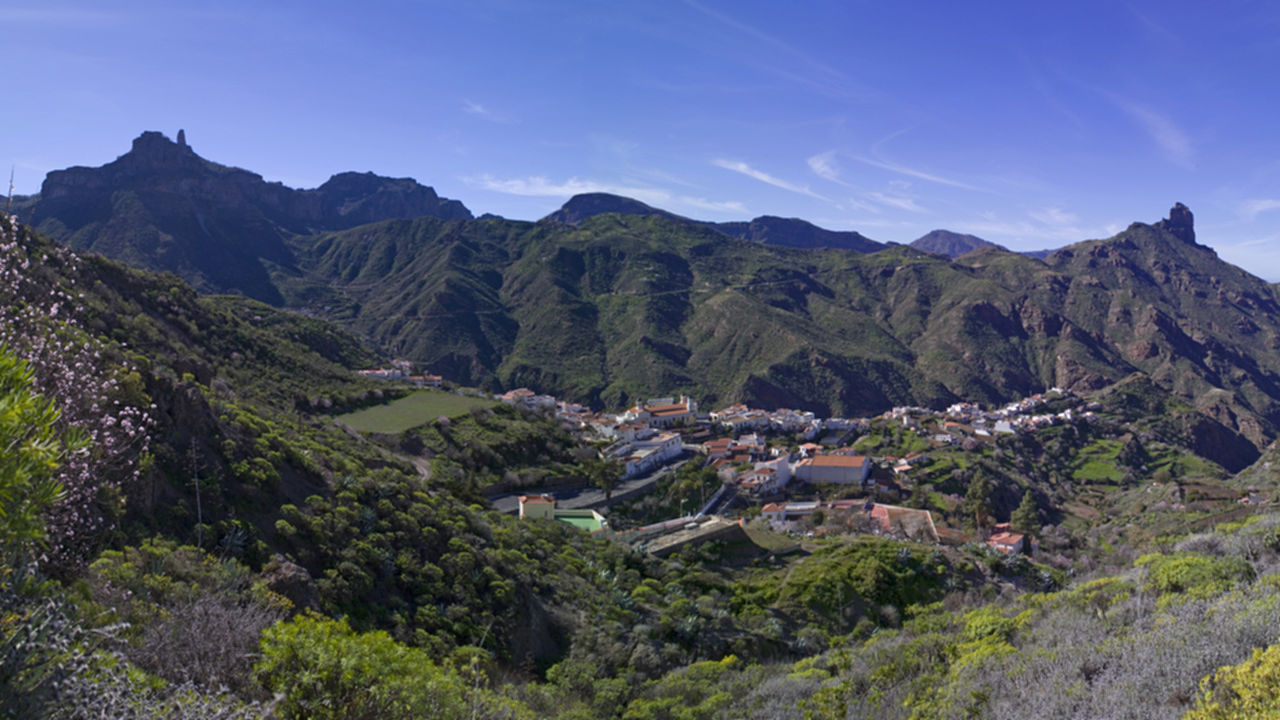 Yet this rock is not the only one… as you are soon to find out. To your left you will see a rocky formation that seems to be capped by a monk's hood. This why it is called the Roque del Fraile, literally Friar's Rock, standing right opposite Roque Nublo, and it seems to be getting ever closer.
Our pathway now makes its way down some worn away steps in the rock. You see how the pine trees and plants give way to a spectacular moon-like scene. This is the gateway to the Tablón del Nublo, a flat, stony rectangular area, at the end of which, like temples belonging to a long-lost imaginary kingdom, stand Roque Nublo and its shield, Roque de La Rana.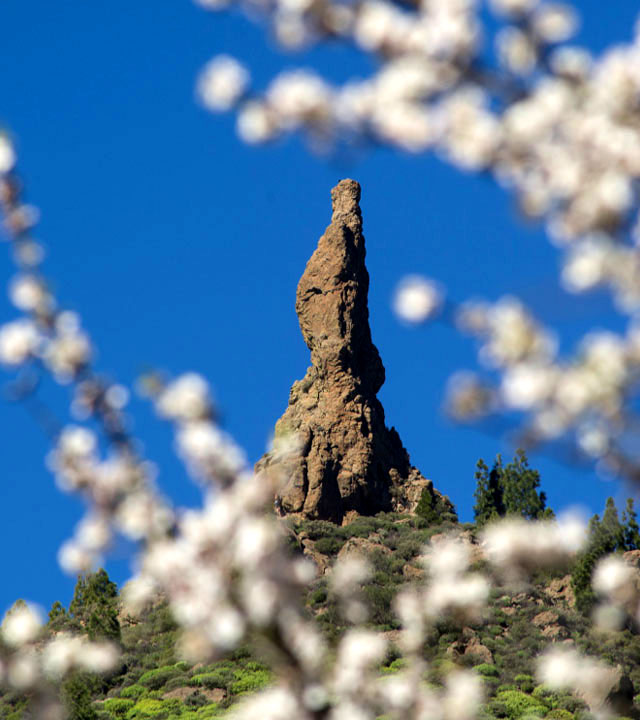 Here at this point you feel just like a falcon as you appreciate exactly what it feels like to look out from up on high. You had already been told all about it, by others who had been here before you. But you had to come here to capture the sheer magnitude of the experience. El Tablón serves as a panoramic viewing point that sums up the island as a whole. All around this altarpiece, the white houses of Artenara and Acusa are dotted about, together with the celestial tone of the ocean, the dashes of blue of the reservoirs, and the golden tints down at Maspalomas Dunes.
Your eyes are now satisfied. Now you want to touch. You approach the Roque Nublo and lay your hand on its base as if to say "hi" to this giant, now that you know its real greatness goes far beyond its height, and realise that all you had ever imagined about it had fallen well short of what you can now actually see.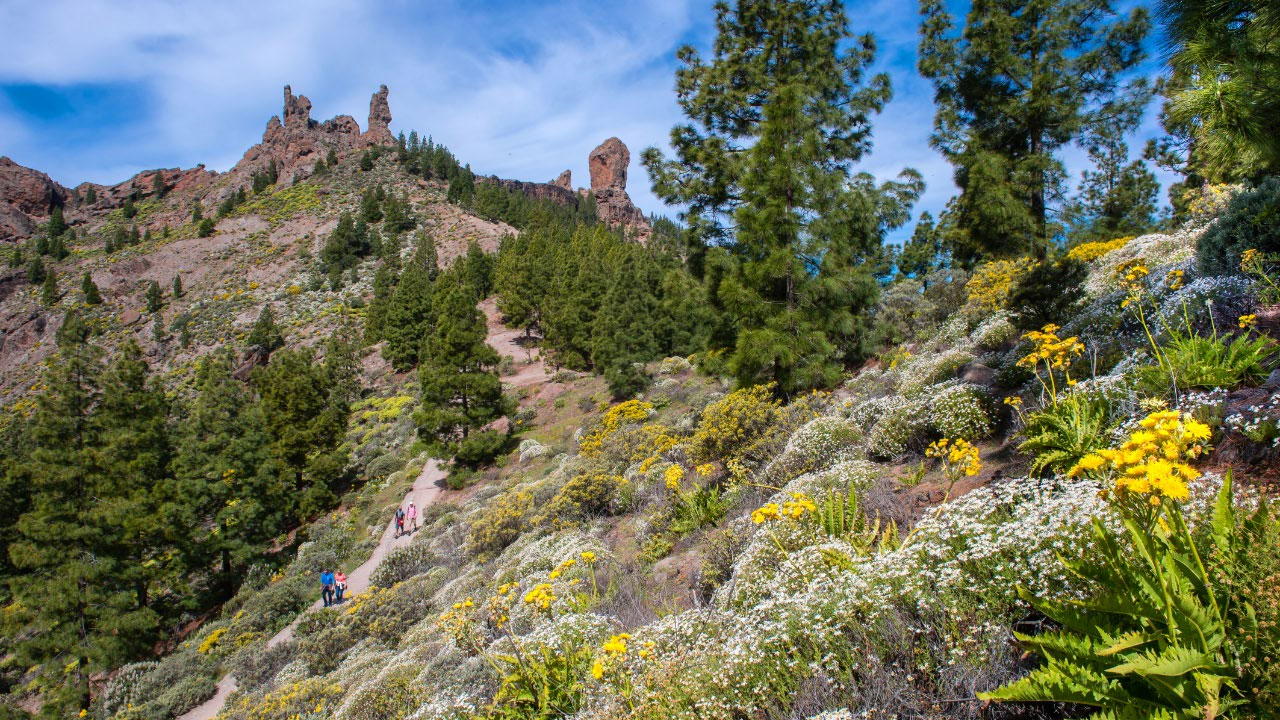 Practical Information
-Starting point: La Goleta Viewpoint: GC-600, kilometre 11.300, along the road between Llanos de la Pez and Ayacata.
Look after the local environment
Carry personal identification
Always carry water with you
Emergencies 112
Wear warm clothing
Avoid dropping cigarette-ends and lighting fires
Do not pick plants, catch animals of any natural elements
Avoid making noise, respect the peace and quiet
Go accompanied and stick to existing footpaths
Remember you are walking at your own risk