19/06/2018 Portada Inglés , Culture 0 comments
Gran Canaria combines fire, sea, festivals and tradition when celebrating La Noche de San Juan - St John's Eve or Midsummer's Eve.
The shortest nights of the year are also the most intense in Gran Canaria. The sea, the moon and fire melt into one on the island the night before the feast of St John, every 23rd June (Midsummer's Eve), to experience an annual ritual of joy, hope and purification that is celebrated particularly intense in this corner of the Atlantic. This is where the elements of Nature and the people of Gran Canaria come together to hold an unforgettable evening where boredom is the first thing to burn away on the fire.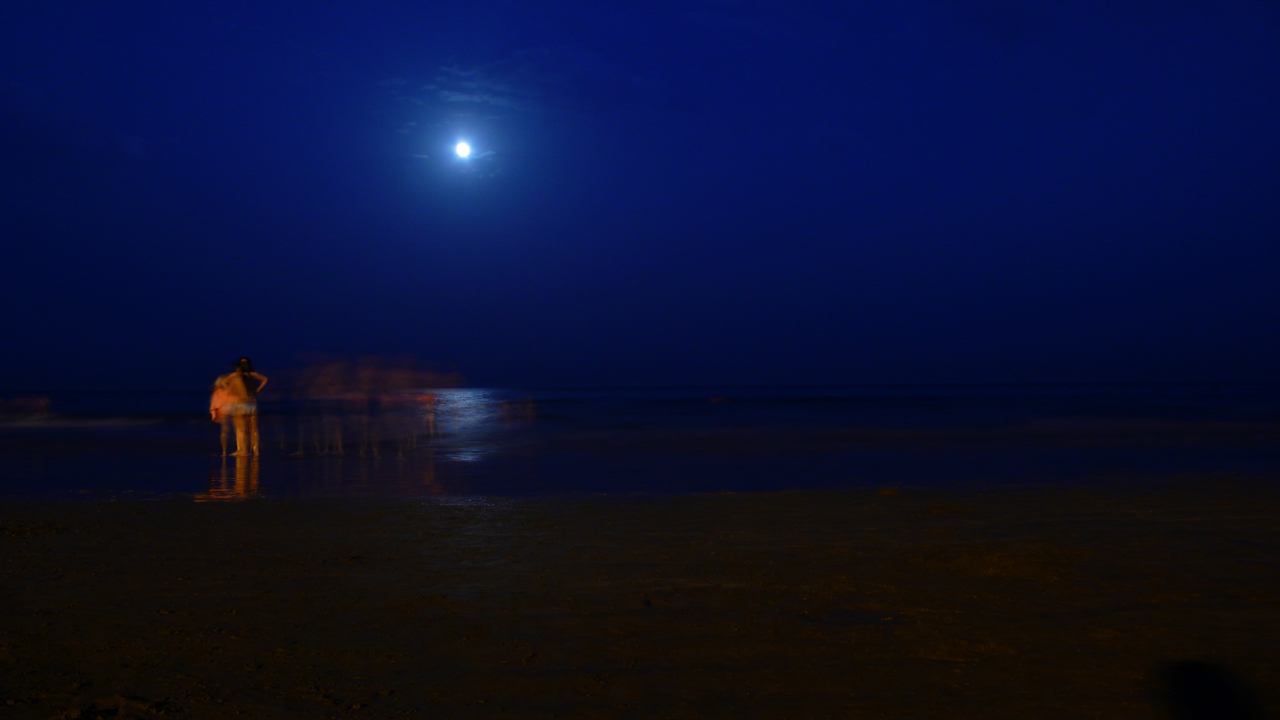 The people of Gran Canaria have been coming together for centuries around the bonfire on La Noche de San Juan as a primordial symbol of renewal where they burn everything they don't need. The celebration has a special meaning for the island's capital, Las Palmas de Gran Canaria, as it was officially founded on 24 June 1478, the day that St John the Baptist was born. Since then, countless bonfires have been lit in this capital in the middle of the ocean.
In Gran Canaria, rituals revolving around renewal and good fortune not only burn on the bonfire, but they are also immersed in the sea. Tradition states that taking a dip on Midsummer's Eve will drench you in good luck. Consequently, thousands of people step into the water under the watchful eye of the moon creating a dreamy scenario that also connects with the rites of former Canary people. The fire burns almost everything but bridges between today and yesterday remain practically intact on such magical occasions.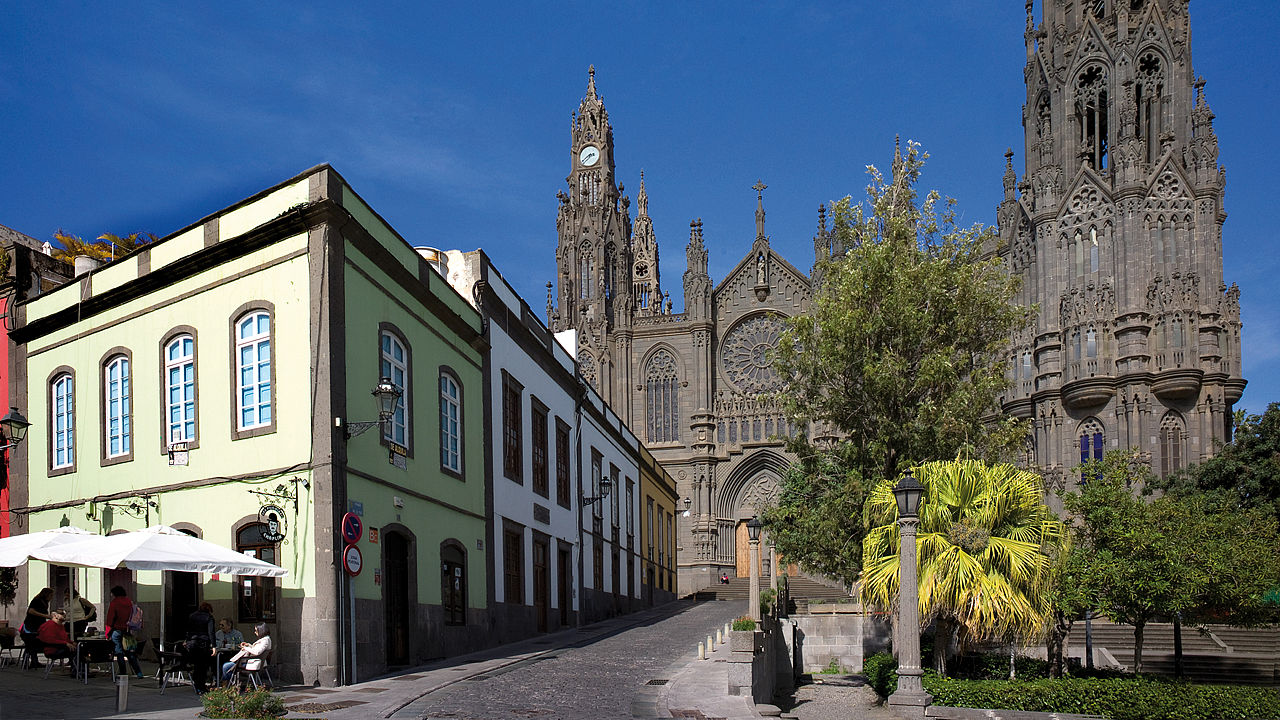 The San Juan flame is particularly intense in Las Palmas de Gran Canaria, Arucas or Telde, towns that organise a specific programme for this festival, although the midsummer heat and the sparks from the fire stretch from north to south.

In the specific case of Las Palmas de Gran Canaria, the fireworks give a sparkling finishing touch to a celebration that begins at 10 am.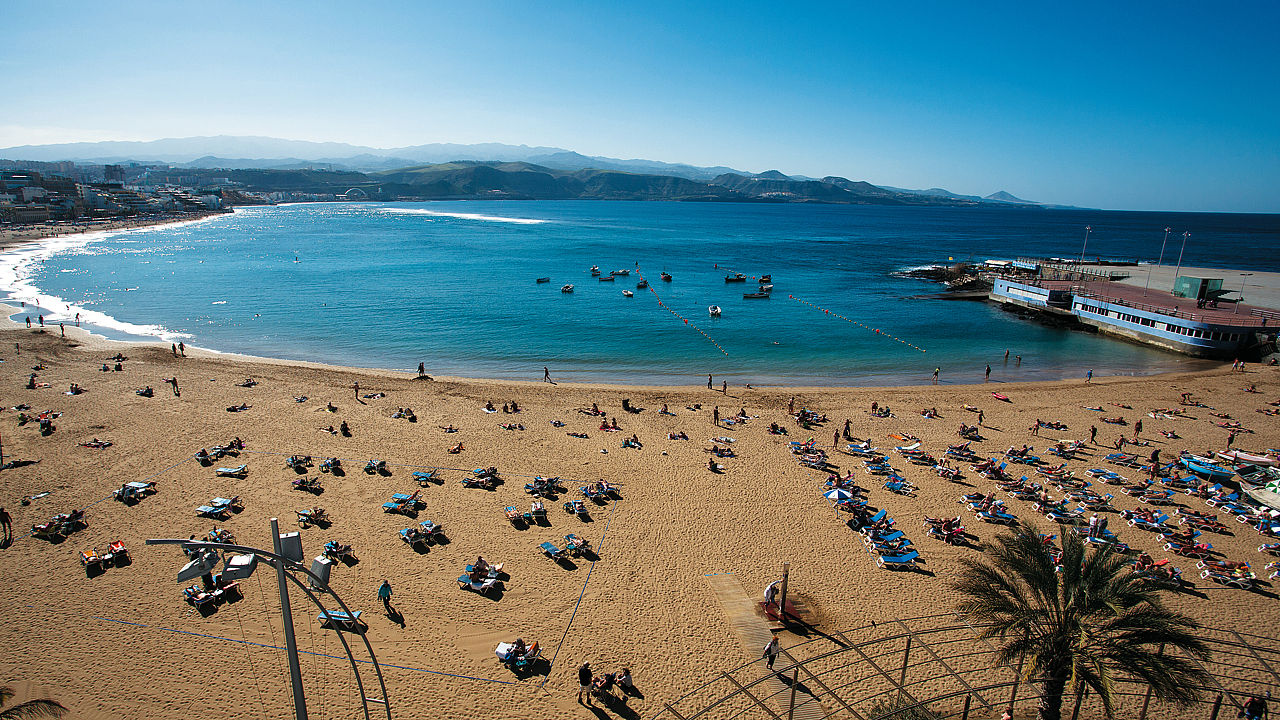 In Arucas, the esplanade of a real crater, from the Arucas Mountain, becomes an extraordinary volcano of fireworks on the night of 23rd June. In addition, from 10 am, you can visit the Craft, Trades and Traditions Fair in the Parque de las Flores.
In Telde, another town where they light the flame of San Juan, they also hold a craft fair.

There is only one Noche de San Juan, but almost as many beliefs as bonfires. Some people put laurel branches in the windows of their home or write their wishes on a paper and burn it. In Telde, where St John the Baptist is their Patron Saint, there are chronicles that tell of burning dried cacti on this short, exciting night where something so impossible seems to really be consumed by the flames.