21/11/2017 Portada Inglés 0 comments
Gymnast, multidisciplinary artist and acrobatic dancer Saulo Sarmiento fuses in with his home island, Gran Canaria.
Saulo Sarmiento speaks the same language as the elements. For this reason his body is able to grip onto the volcanic stone of the cliffs that hang over the ocean, or on the beds of the deep ravines of the interior, and fuse in with them all. Saulo does acrobatics, and is just like the wind on the crest of Maspalomas Dunes, or between the branches of the trees in the hillsides around Gran Canaria. Saulo sometimes looks like liquid, just like the Atlantic where he was born, into which he plunges like he did when he was a young child, way before he became a solo performer at the circus of Cirque du Soleil.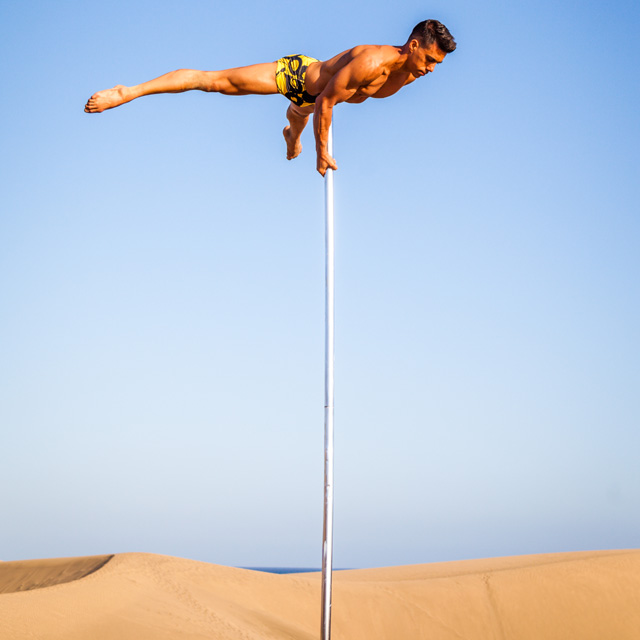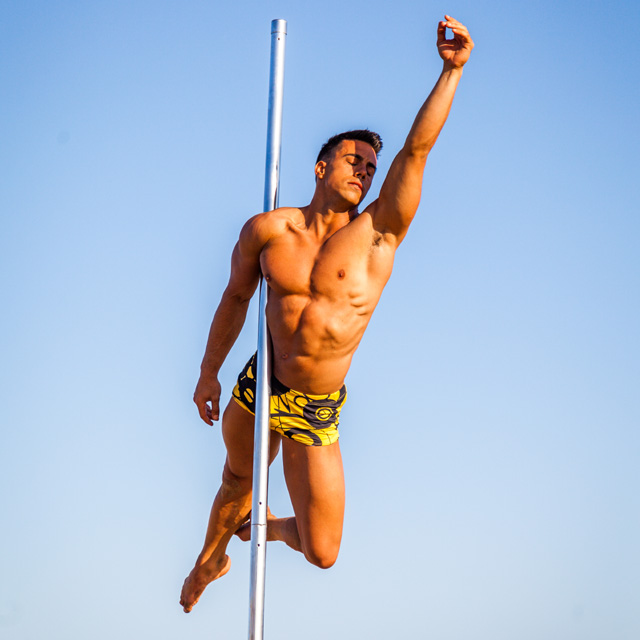 Such a brilliant biography, with so many twists and turns must surely have had a great start, like a fairy tale perhaps. Is that true? The answer is yes. The first early memories of this story starring a multidisciplinary artist, gymnast and acrobatic dancer came about outside the main doors of the public library in Las Palmas de Gran Canaria, the city in which Saulo Sarmiento was born in 1987.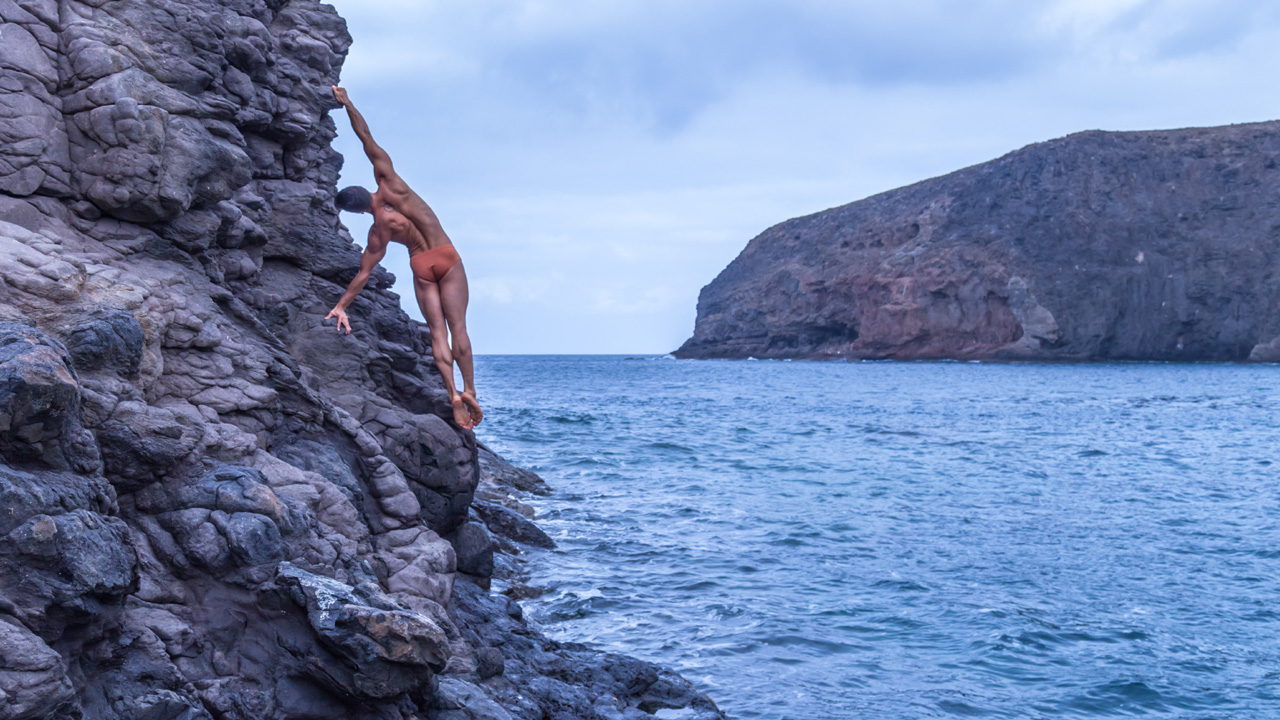 "I put on a DVD about the Cirque du Soleil which was called 'Alegría'. I finished watching it, put it on again, I finished it, watched it again… then I went back home and told my dad that I was giving up my volleyball, swimming and timple guitar practice. I told him I didn't know how to become an acrobat at the Cirque du Soleil, but that was just what I wanted to do", Saulo reminisces about his boyhood dream that became a reality, thanks to the magic that accompanies anyone who works to make their dreams come true.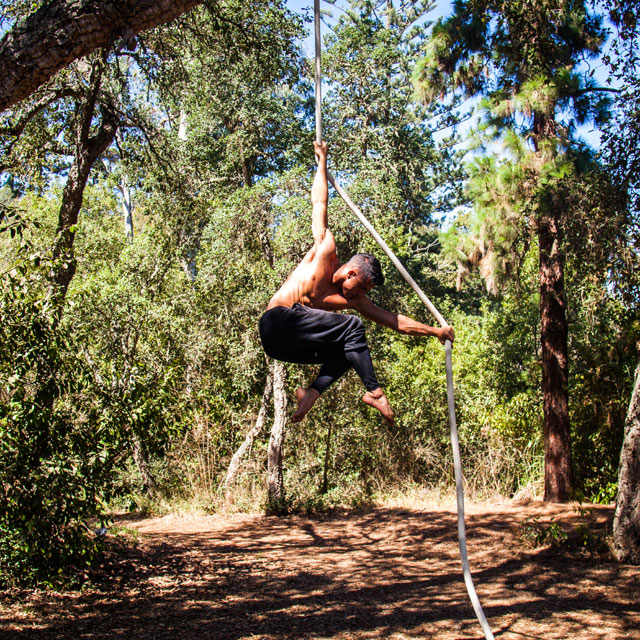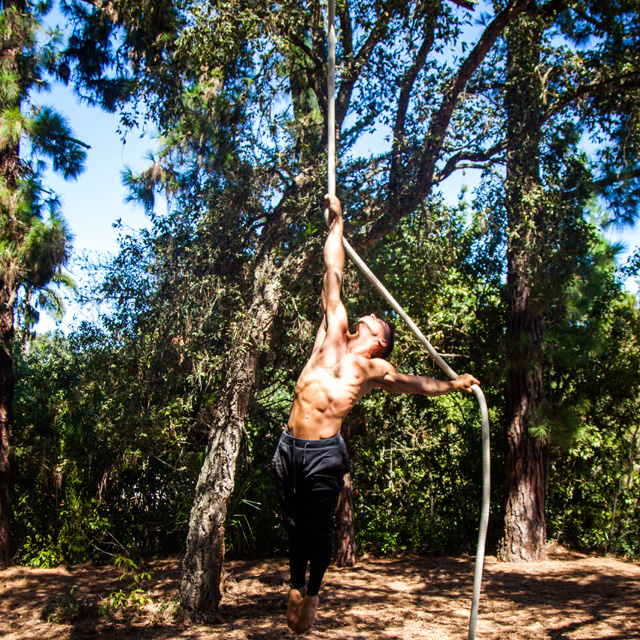 His is indeed more a story of grit and convictions than somersaults and coincidences. That is how his monitor at the Gimnasio Las Palmas perceived him, where he started his training as a sports gymnast. "He was the first one to believe in me. He told me that my determination was resolute and that I would get there. I have been doing lots of things on the way to being in the Cirque du Soleil, which I where I am now. I trained really hard and I was always the Canaries champion, but I stopped competing to concentrate on my artistic career", he points out. It is therefore a case of taking many steps along the way before reaching his final goal.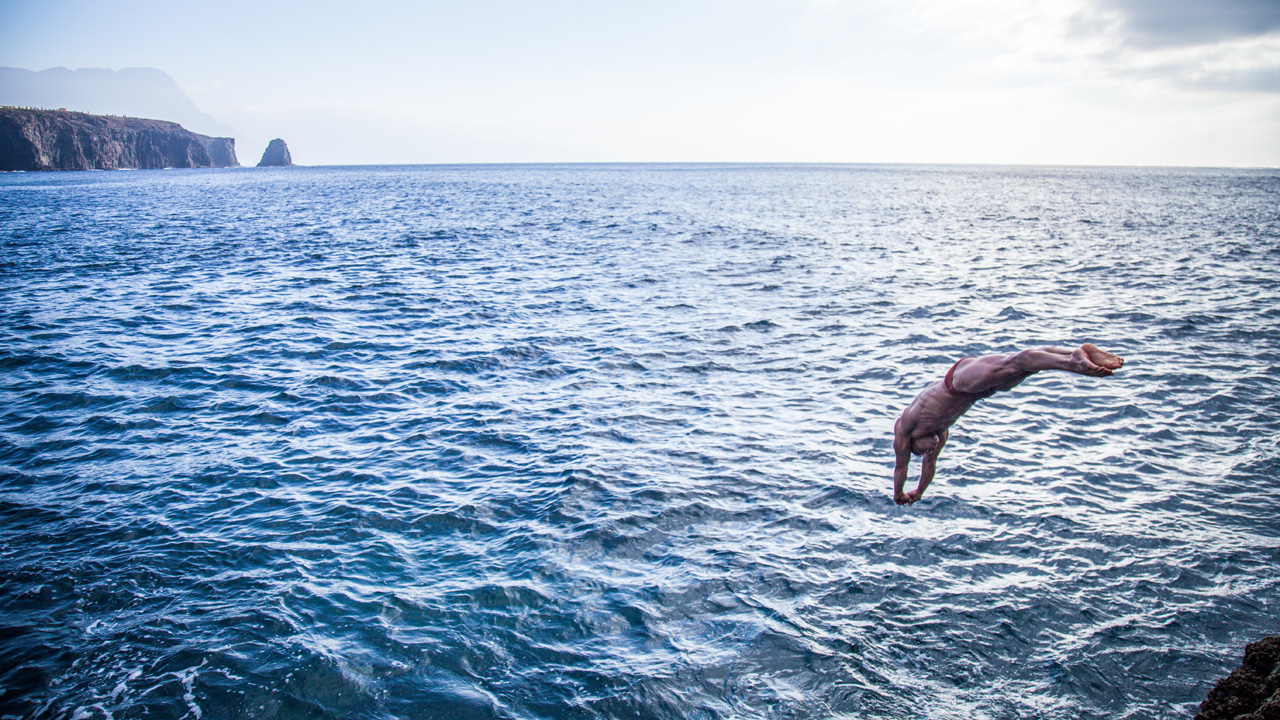 At the age of 18 he moved to Madrid to continue his artistic training. He moved onto Paris from there with the Farfadais company, with whom he trod the stages of the world, from New York to Thailand. In 2012 he became world pole champion (a sport that combines dancing and acrobatics around a vertical pole) and then in 2014 took his definitive step up the ladder with his contract as a solo performer at the Cirque du Soleil. In May 2016 he hit the international headlines, becoming a roaring success with both the jury and the public at Britain's Got Talent.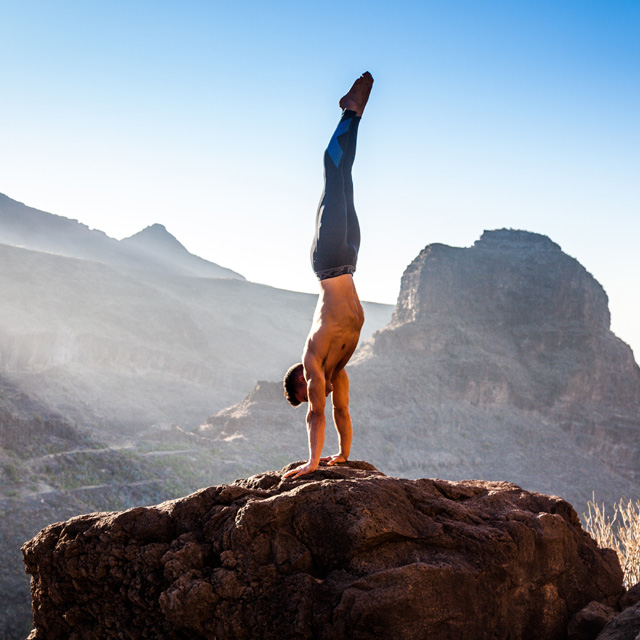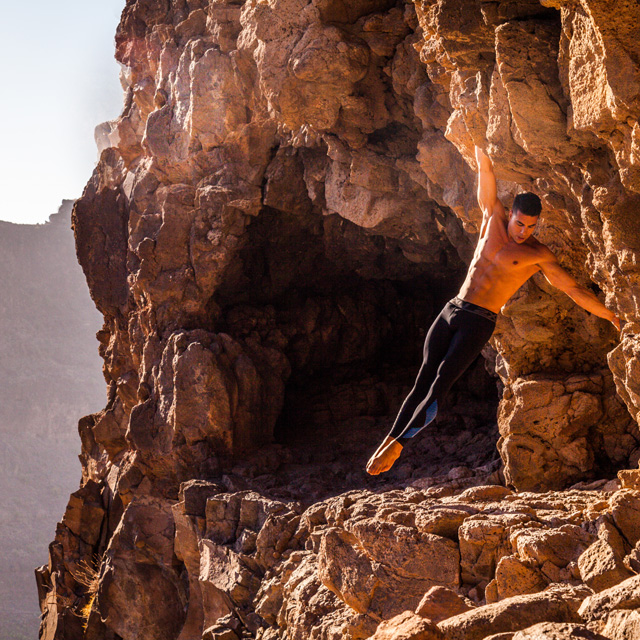 Rapturous applause and admiration tend to go hand in hand with Saulo's performances on stage. His greatest scenario, however, continues to be his homeland of Gran Canaria, a natural theatrical setting. "You have got everything here on a single island. The sea, beaches… then if you suddenly fancy climbing, hiking or some rural tourism, you are never more than half an hour away. It is an all-encompassing island", he summarises. When away from Gran Canaria he misses his dog, the landscapes, his friends and family, the local food and climate, and especially when he has to perform at -30 degrees, as has been the case in Siberia and Montreal. "All my acrobat friends, especially the Canadians, are dying to come to the island", he explains, with no attempt to hide his emotions.

"Wherever I can listen to the sea and the waves I'm fine", he says. He especially prefers the loneliest and most rugged coastlines that stretch out from Pasito Blanco, as well as the Maspalomas Dunes and Playa del Inglés. The steps he took in early childhood left their mark around the Ayagaures Reservoir. His future –just like his ability to turn himself into a breeze, stone of tide- would seem to know no limits.