20/06/2019 Portada Inglés , Culture 0 comments
Juana runs a village bar and store in Gran Canaria, founded over a century ago, in the heart of Moya.
"Everybody comes by here", Juana assures us proudly at her century old premises in the town centre of Moya, in Gran Canaria. And she has the evidence to prove it. Over her fridge sits a signature book, featuring the signatures of ministers, sculptors, Presidents of the Government of the Canaries and foreign tourists of all nationalities. There are even museums out there that cannot boast such a fine list of distinguished visitors.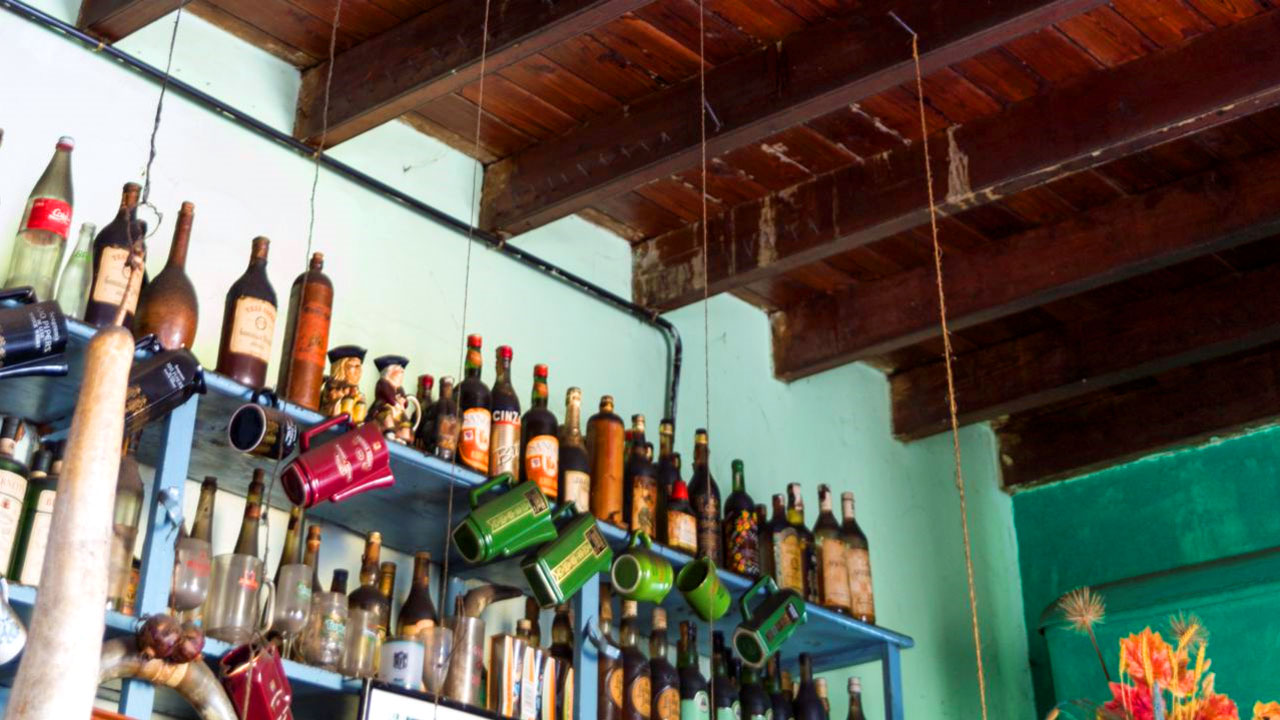 This "bochinche", the local name given to these most sturdy and traditional establishments, began life as an age-old oil and vinegar store. As Juana recalls, everything started nearly a century and a half ago, when the former owners emigrated to Cuba, and her family decided to rent out the premises. And from rums to today's wines.
The wall behind the counter rises up to a wooden roof, and holds a collection of memories of the past. On show at this particular display are bottles of rum that were produced decades ago at the first distilleries in Gran Canaria, along with brands of soft drinks that almost nobody remembers today. Indeed, Juana herself cannot remember exactly the first thing she served on her first day behind the bar. "It must have been a rum, it is what everyone used to order back then…"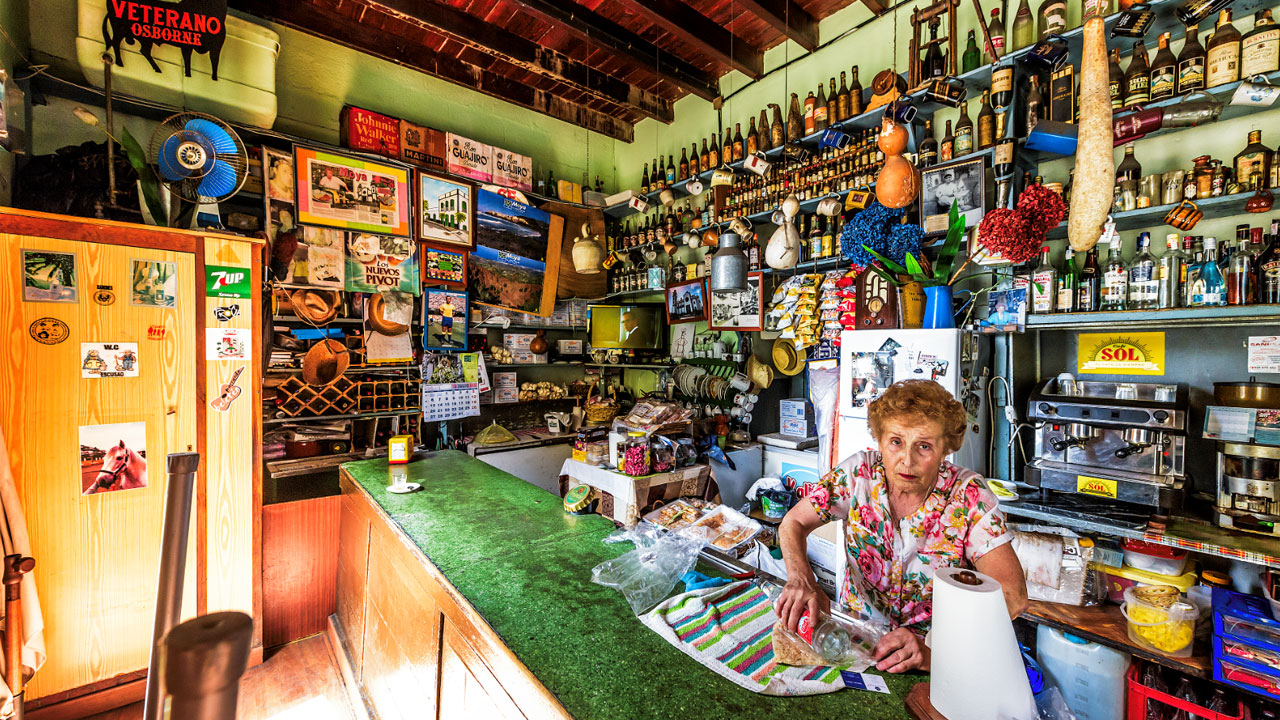 "I never get tired of being here, no way", Juana assures us. Two local women then come in. The group all greet eachother and ask after eachother's wellbeing. The two ladies sit down on the seats by the door and over the next few minutes engage in an ebb and flow of conversation, in a relaxed and laid back manner so typical of Moya, where you can only go at speed if you tumble down a ravine.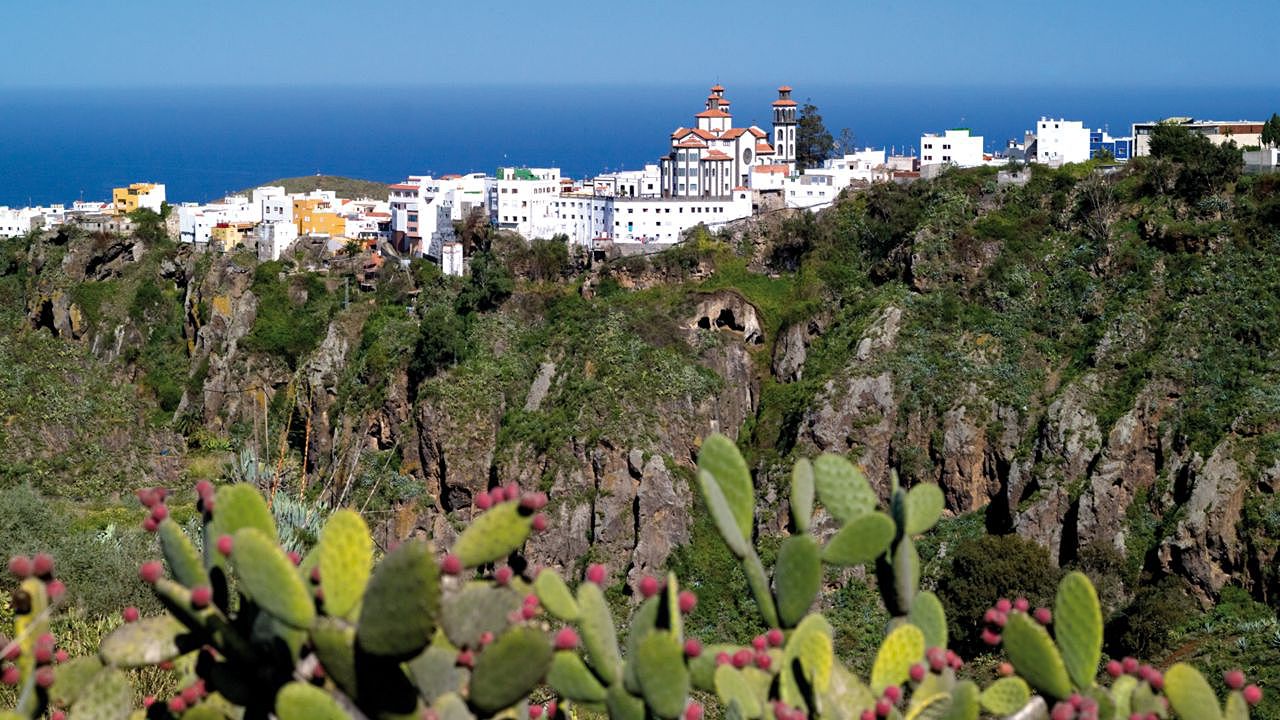 The lottery salesman asks Juana to show off a "lovely" picture, painted by herself. But she is not one for boasting, even though she cuts a popular figure in Moya, not just in the painting workshops. Here, as she herself underlines, half of Moya, half the island, and half the rest of the world pop in. You might just be the next one to leave your name in this signature book at this temple of coffee, wine, pumpkin, rum and spongecake.