03/08/2018 Portada Inglés , Culture 0 comments
A piece of aromatic reality unfolds before visitors' eyes at Vegueta Market in Las Palmas de Gran Canaria.
"That's just eight euros, madam. I'll put the fish in two bags and that'll be easier for you to carry. Have a good day..." Pleasant chit-chat, the wooden model boat hanging from the side and some attractive fresh produce from one of the fish counters begin to provide an insight into Vegueta Market in Las Palmas de Gran Canaria as we enter its centuries-old facilities. This area, over and above a colourful display of wonderful wares, opens the door to visitors providing access to a kind of theatre, which, nevertheless, is an authentic piece of aromatic and bustling reality.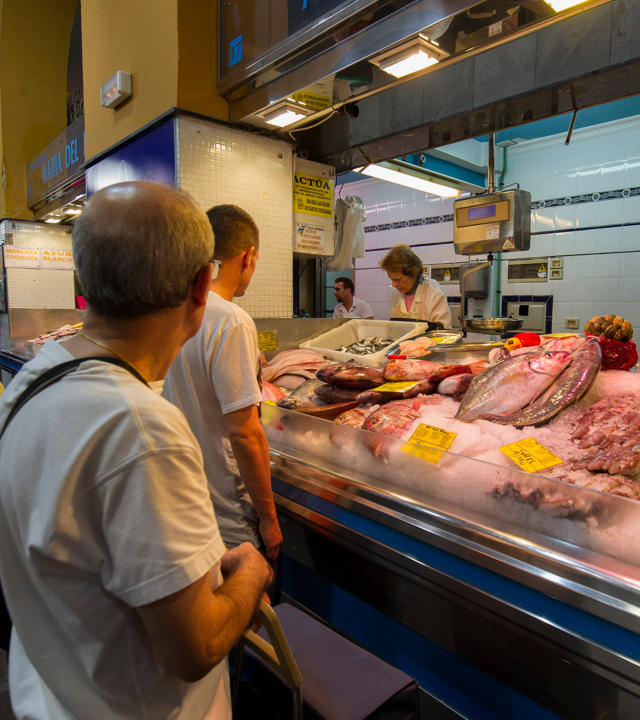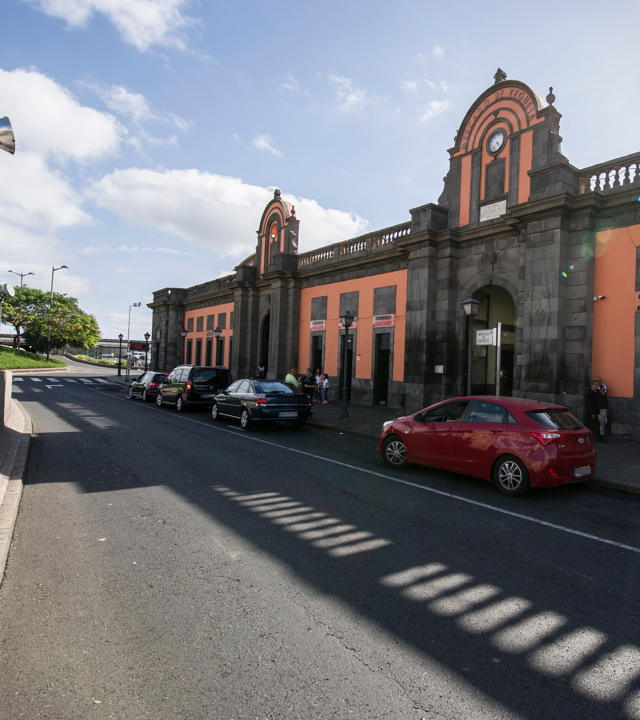 Near to the fish stalls emanate the aromas of the famous cheeses made all around the interior of Gran Canaria emanate all around. Men and women of a certain age, who are regulars here, try out the sample slices offered to them by the shop owner before reaching a judgement. "Let me have a piece of that one", one client steadfastly demands, who has opted to try a semi mature cheese from Valsequillo. "I started working with my father at Vegueta market when I was nine", says Domingo, a stall owner with over five decades of experience in the art of offering only the finest local cheeses.
Suddenly a rainbow illuminates the inside of the market, an authentic symbol of the city and the island, which was opened back in 1858. The view becomes spellbinding over the piles of mangos, guayavas, kakis, 'tuno' fruits, kiwis, loquats, papayas, pitayas and many other varieties of fruits. The array of colours is literally huge.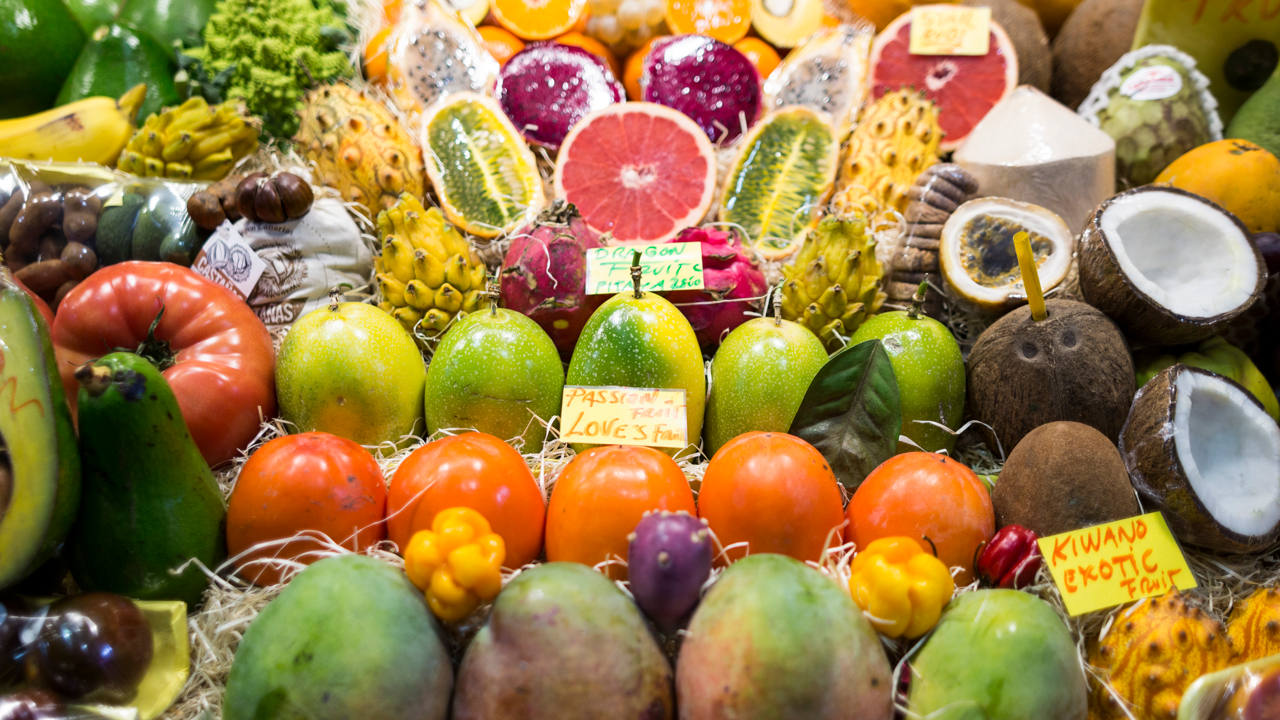 The ever lively José Quintana offers samples of fruit to his clients with split second timing. His ancesters were past masters of bartering in the interior of the island, long before the Vegueta Market even existed and since it opened there has always been some kind of representation of the saga he now maintains and shows off with pride. His fruit and vegetable stall operates under the shop sign of 'José and Alicia' and even boasts a visitors' book. They have served fruits to European royalty and Arabs, and to Chinese presidents and actresses. "I don't actually work here, this is my life", he proclaims.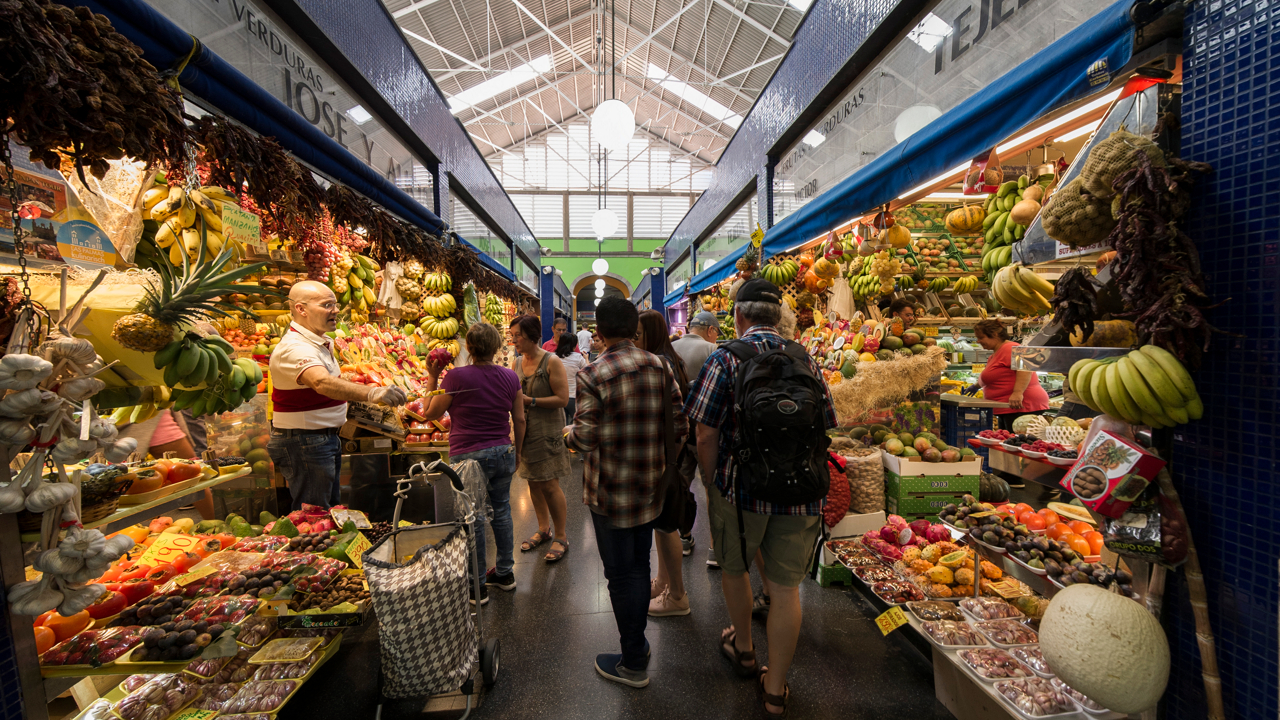 Vegueta Market is bustling with life. Here there is lively conversation, a coffee, a chocolate with 'churros' and also for anyone who fancies it, a glass of wine and an octopus tapa. The bags that are brought in empty go away packed full of meats from Valleseco, tropical fruits cultivated at the south of Gran Canaria, medicinal plants, freshly made oven-baked bread, and olives from Temisas. You can even get your keys cut here, although to get in here, as has already been mentioned, the door is always open, at least between 06.30 and 14.00 from Monday to Thursday and until 15.00 on Friday, Saturday and the eve of public holidays.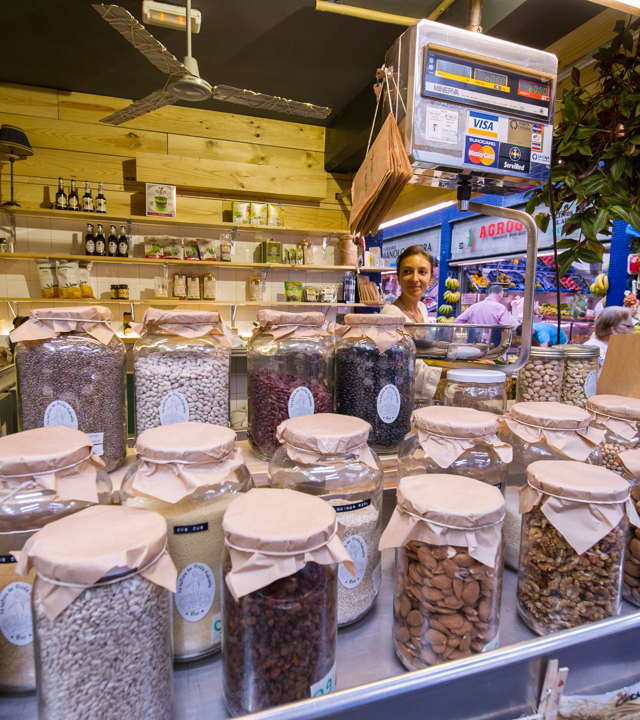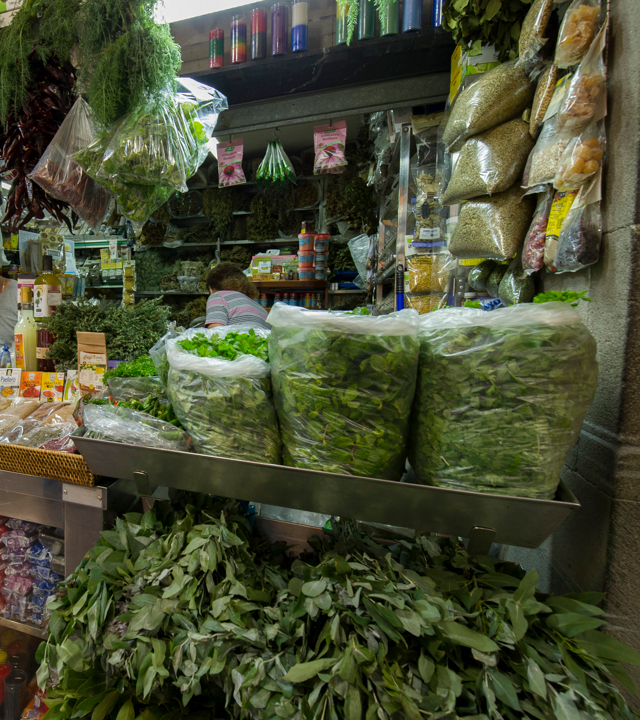 Vegueta Market has real soul, and for this reason it is beautiful both on the inside and on the outside in more than one way. That's how some eyes have seen it, those that have placed it in the top ten most beautiful markets in Europe, in lists compiled by French travel website Easyvoyage, where its stands alongside the Boquería in Barcelona, Le Marché Aux Puces in París, the Flower Market of Amsterdam, the Mercado Turco in Berlín and the Rastro in Madrid.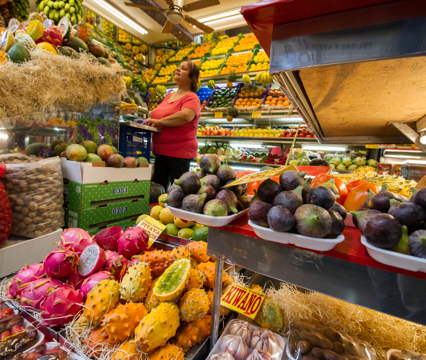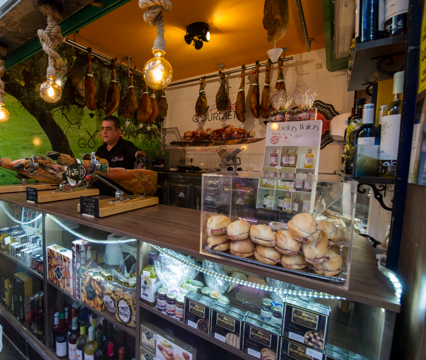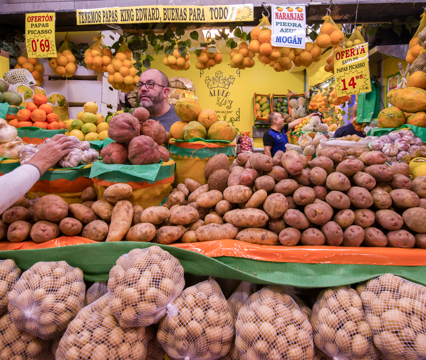 The market stands on a privileged site in Las Palmas de Gran Canaria, in the old mouth of the Guiniguada ravine, opposite the Pérez Galdós Theatre, right at the heart of the historic district of Vegueta, and just two minutes' walk from emblematic buildings such as Cathedral of Santa Ana and the Columbus House Museum. The idea of magistrate José Eguiluz of concentrating the markets together, over time has turned them into historic enclaves packed with the present and the future.