20/10/2017 Portada Inglés , Culture 0 comments
The workshop of watchmaker Pedro Macías in the district of Vegueta in Las Palmas de Gran Canaria provides a gift for the senses.
As a boy there was a lovely American-made wall clock in Pedro Macías Falcón's house. It was over a hundred years old, that's old even for a clock. When he was on his own he would play around with it, scrutinize it and put it to his ear to hear the tick-tocking of its little metal heart. He got so caught up in the hands of the clock that Pedro ended up being a watchmaker, learning the tricks of the trade in the workshop of family relative José Henríquez. The workshop looked more like a magical kingdom of chords, anchors, rods and minute hands there in the peace and quiet of Tenoya.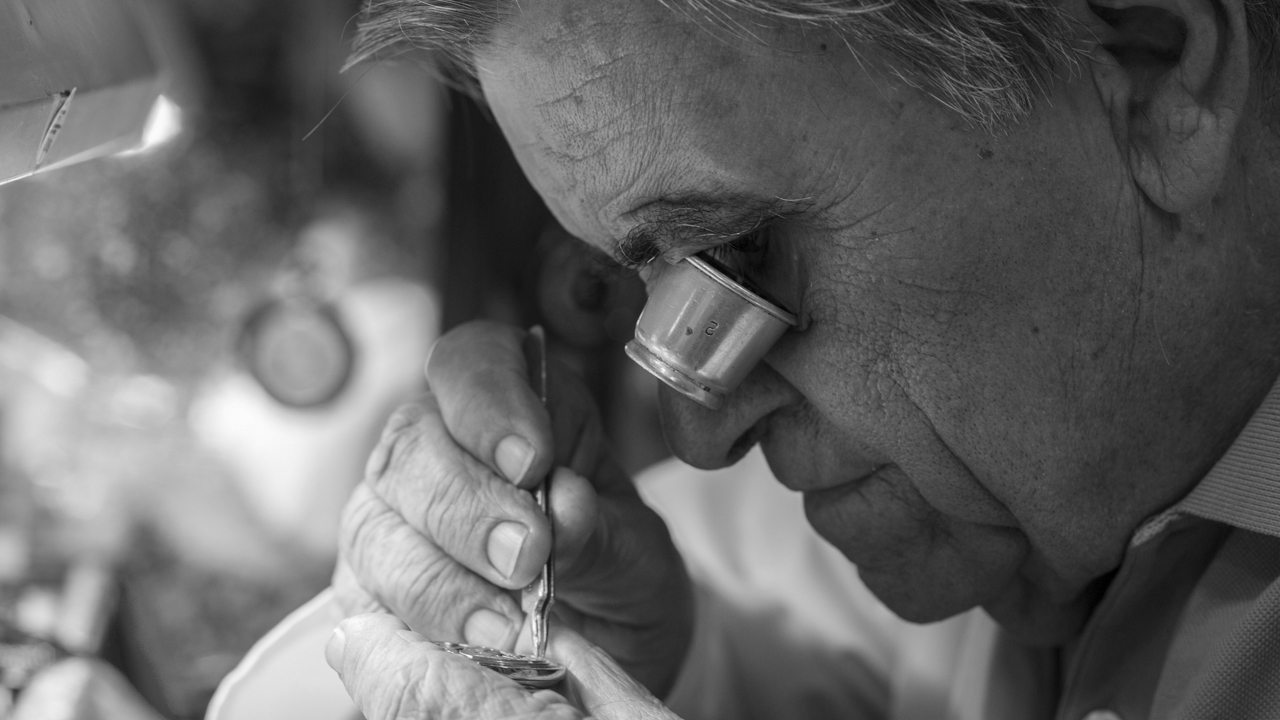 Pedro still winds up the clocks at his tiny workshop located in the historical neighbourhood of Vegueta, a place where it seems that time has stopped. Over the entrance of number 6 calle Herrería stands a magnificent collection of clocks that invite shoppers in. Inside Pedro can be seen beavering away, with his monocle perched over his left eye, working with the precision of a surgeon.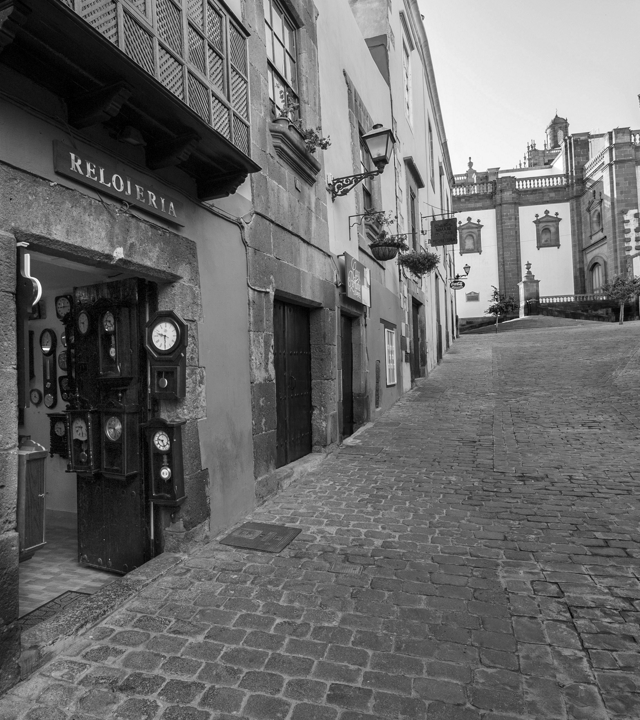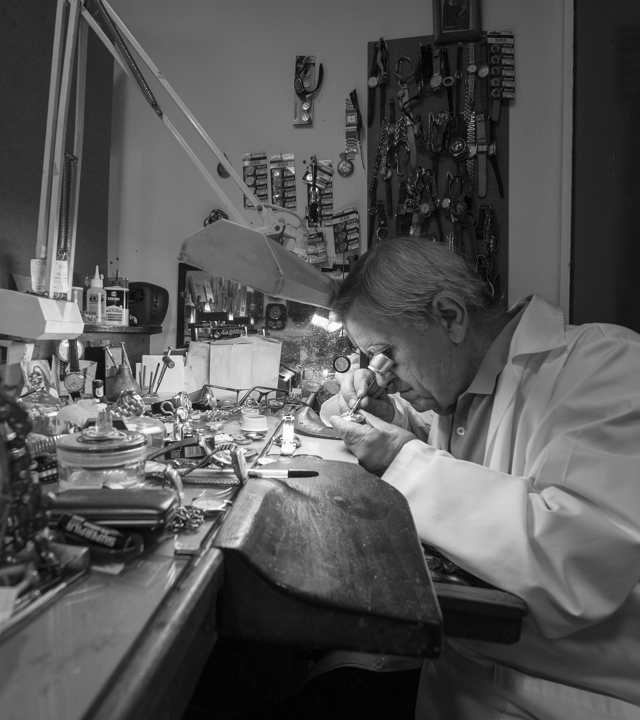 There are wall clocks, free standing and carry clocks, spread around the shop, many of which are over a century old. They have an understanding with Pedro. They know he is the one who looks after them the best. Indeed, his hands are used to shining up age old time-pieces whose owners call on him to do a good job. The locals from Vegueta, Triana and all over Gran Canaria in fact. Even the clock at the basilica in Teror hits the hour mark dead on time, thanks to his handywork.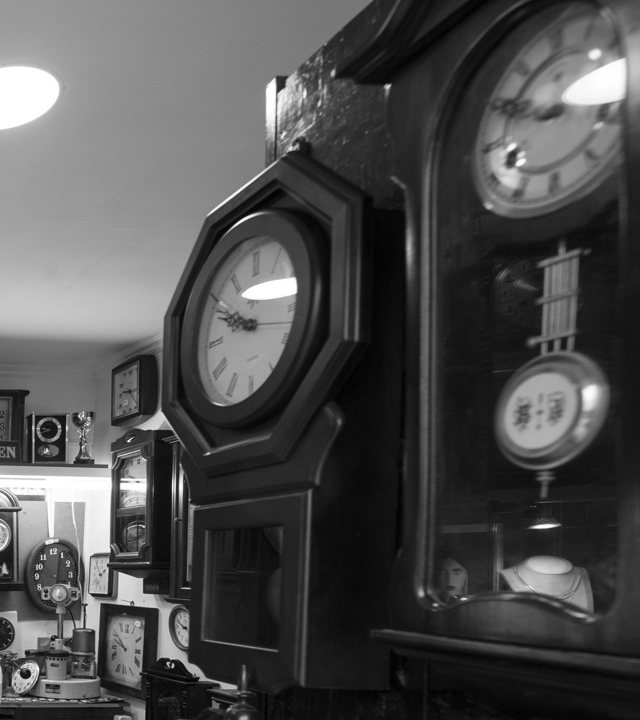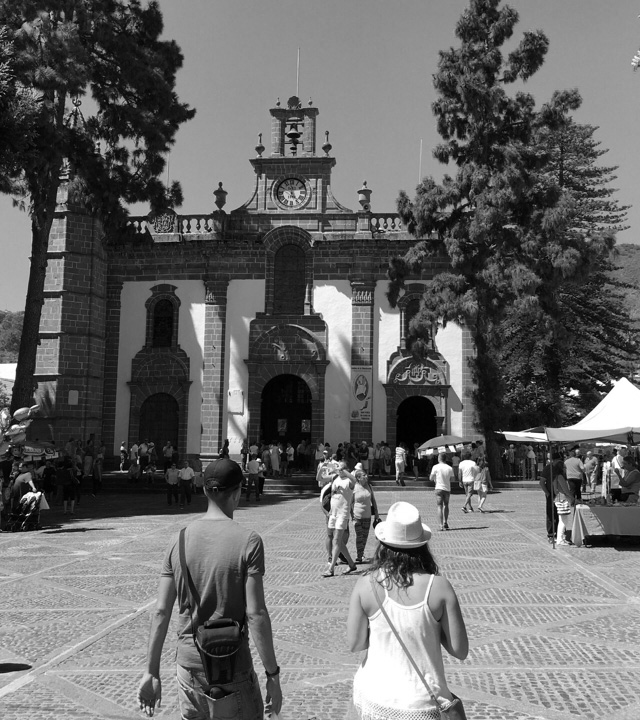 Pedro's workshop is like a museum that seems to have stood still over time, although the passing of time is actually quite apparent due to the incessant, clanging symphonic chimes of all the time-pieces over the seconds, minutes and hours. At a certain moment, Pedro comes out from his back room with a piece of golden treasure in his hands, in the shape of a clock which is nearly 150 years old. "This is the mother of all watches", he stresses, just as the midday chimes start clanging out.
Every element has a specific function to carry out. The riveter, or the machine upon which the wonderful devices show a slow or a fast time, at whatever time. There is even an artefact with its own name, 'Elma', the commercial name given to the cleaner that came out of Germany, as displayed by it sturdy and perfectly riveted profile.

Pedro worked for nearly two decades as technical service manager for a prestigious Japanese clock brand. He remembers how he passed the tests he took in Madrid, surprising the Japanese examiners along the way with the speed and efficiency of his labour. In his job, Pedro sometimes has to take on a tangled web made up of over a thousand parts and put it all together like a puzzle. His career has culminated in this tiny time temple in Vegueta, where clients can buy anything from a 2-metre high wall clock which is over a century old to a simple battery. Come in, have a look around, and have a word with Pedro. You can do anything but waste time while you are in here.