26/07/2022 Portada Inglés , Beaches 0 comments
There is a place where you can walk on the earth, sky and sea all at the same time. This happens in Las Canteras, particularly at its wildest end, La Cicer, which owes its name to a former electrical power station. Nowadays, the energy is generated purely by the people who come to this spot where the waves round off their trip to Gran Canaria and become a vast mirror.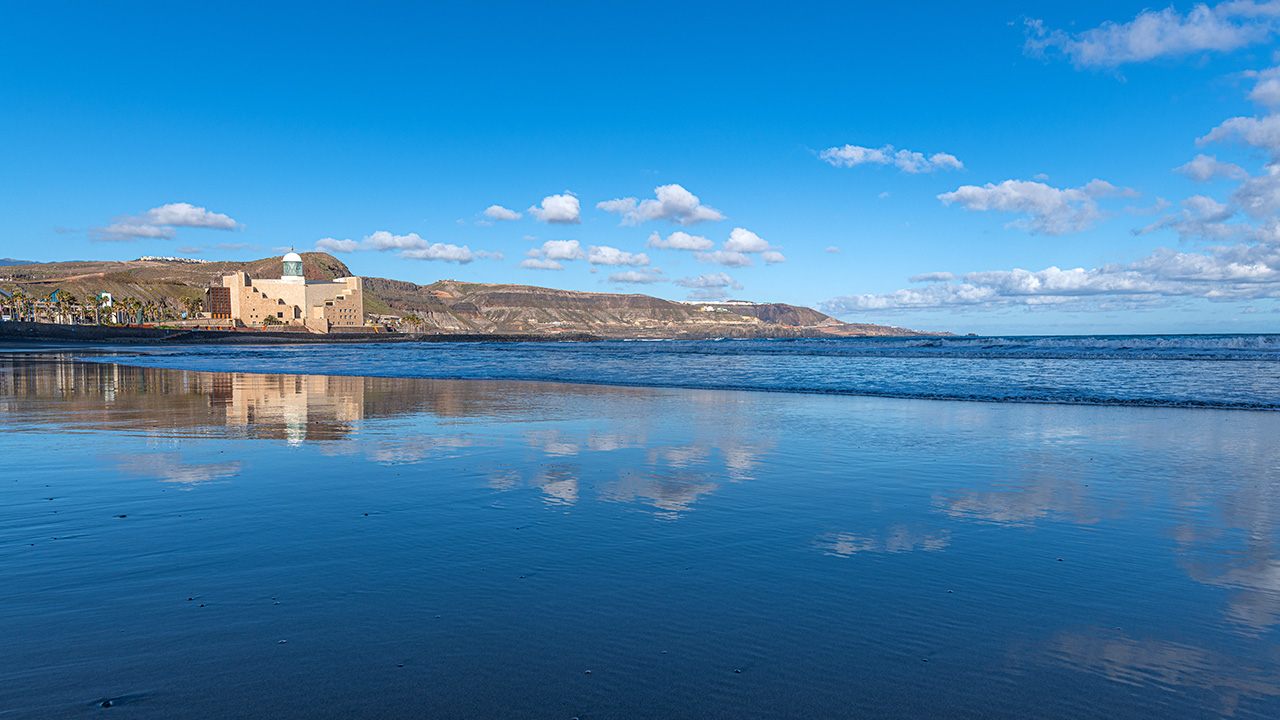 The Alfredo Kraus Auditorium also admires its reflection in this watery looking glass. This monument built out of stone, emotions and music is an ode to the sea and its mythology. This explains why its walls are covered in sculpted fish, like the unusual goby with its melancholic gaze alongside mermaids or jellyfish created by the sculptor Juan Bordes, a local artist whose childhood memories are submerged in Las Canteras beach, like an amphora under the waters, full of memories.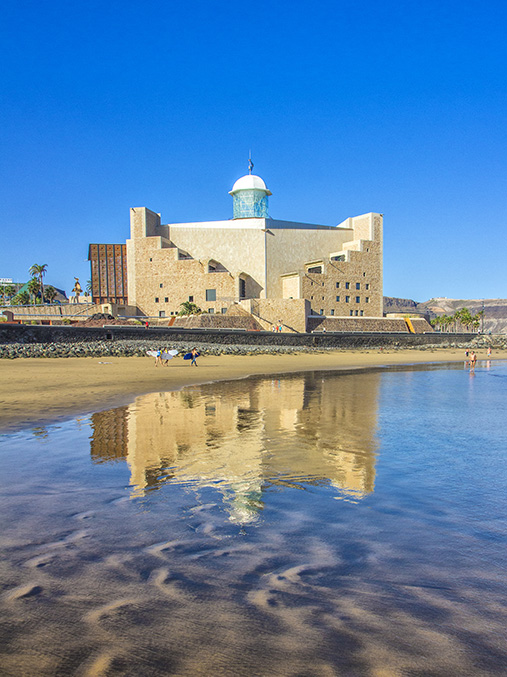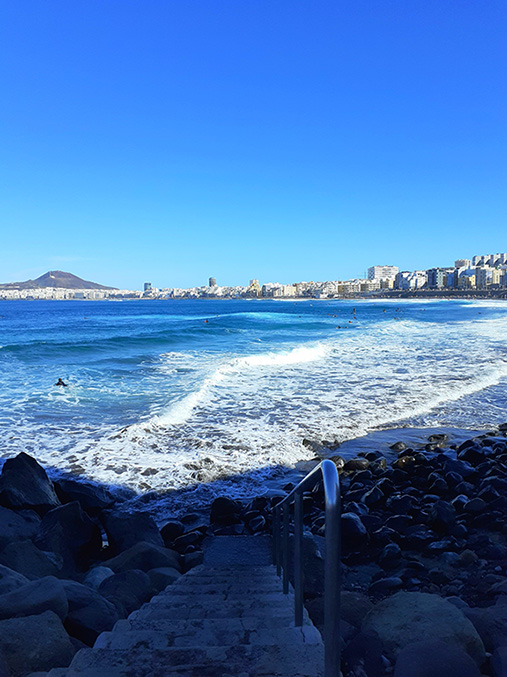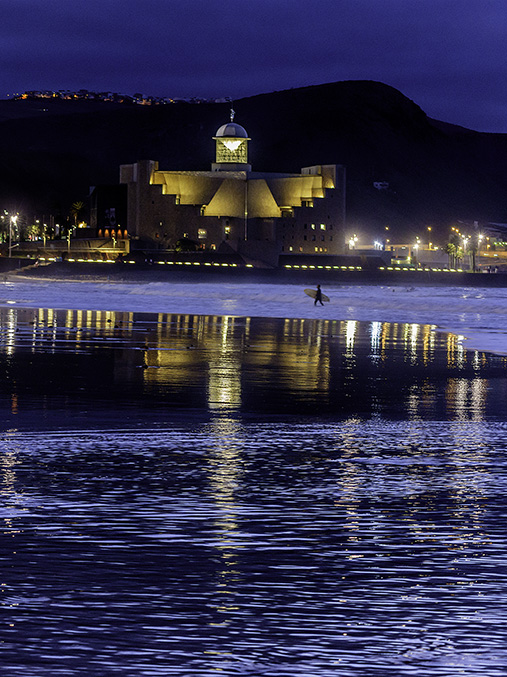 The people who roam the waves at La Cicer also create indelible memories every day in this joyful melding of sky, water and sand, just like people merely taking a stroll or gazing out to sea, their thoughts lost in the horizon. Whatever they do, and whatever happens on the beach, the bronze sculpture of the tenor Alfredo Kraus will continue singing out his duet of eternal voices with the Atlantic Ocean, always here, on the crystalline stage of the world's shore.