03/11/2017 Portada Inglés , Culture 0 comments
The Womad Festival provides a great chance to get to know Las Palmas de Gran Canaria and the island as a whole.
The whole world will be up singing and dancing between 7th and 10th November at Santa Catalina Park in Las Palmas de Gran Canaria, with the celebration of the Womad (World of Music, Arts & Dance) Festival, an event that will bring together dozens of artists from a wide range of places such as South Africa, Argentina, Morocco, United Kingdom, Mali, the West Indies and Israel.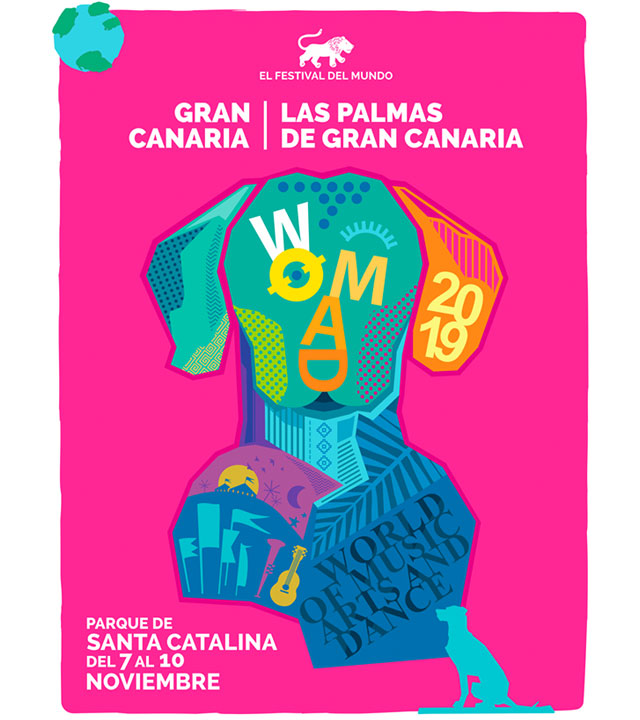 This volcanic musical show will erupt with thousands of people who will have the chance to not only enjoy yet another display of the extraordinary range of cultural offerings in Gran Canaria, but to also be part of an attraction here in a territory whose possibilities are like a never ending melody.

The hub for Womad 2019, Santa Catalina Park, is one of Las Palmas de Gran Canaria's throbbing urban centres. It is just a ten-minute walk for spectators away from one of the largest urban beaches in Europe, namely Las Canteras. People can bathe here in these Atlantic waters in the middle of winter, while chilling between live concerts. Strewn out along this long strip of golden sands are a series of terrace bars for quenching your thirst and for grabbing a bite to eat, before once again getting up and dancing to all the live planetary sounds.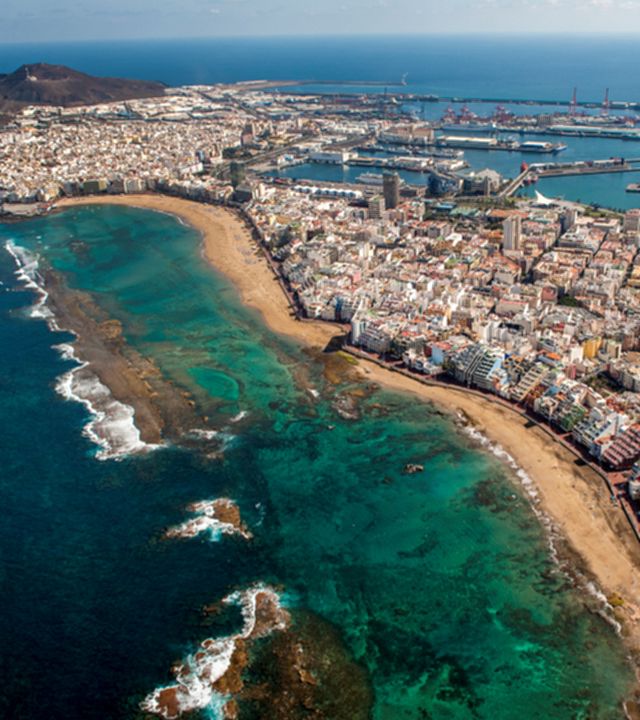 How about taking a dip back in history while you are here? The wonderful public transport system here at Santa Catalina Park will take you swiftly around emblematic parts of town. One such place is the historical district of Vegueta, founded some 5 centuries ago. The superb church organ inside the Santa Ana Cathedral stands tall, as another fine example of the capital's age-old musical tradition, which sounds better with every passing day. Nearby is the open shopping centre of Triana and its web of side streets where all sorts of wonderful articles jump out at you through the shop windows.

Those attending Womad are presented with the chance to roam all over Gran Canaria, a task that is facilitated by the close proximity of the bus stations that take visitors to all the main tourist hotspots around the island. Alternatively, visitors can hire a rental car to make their way around if they wish.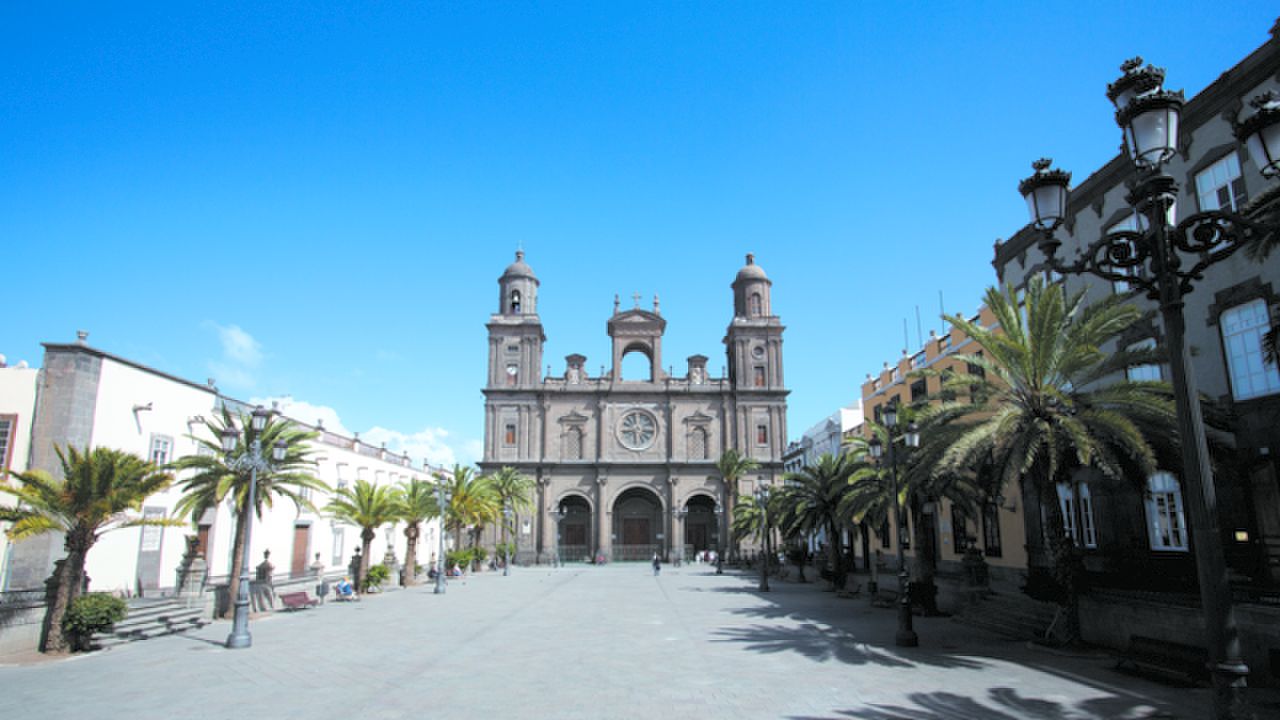 The choice is yours. If you prefer to spend a day on the beach, you just need to take the "guagua" bus down to Maspalomas or Playa de Inglés, two of the main resorts at the golden, sunny coastal areas to the south. It is just a forty minute drive down to these privileged coastal locations. If you wish to make your way further inland, the old centres of towns, villages and cities await you, places such as Teror, Arucas, Gáldar, Guía, Agaete and Agüimes, to name but a few. They are all easily reached by road and are served by regular bus routes. In just one hour you can also reach the summit locations of Tejeda and Artenara, where nature reveals its own symphonic blend of lights, stones, landscapes, civilian populations and woodland.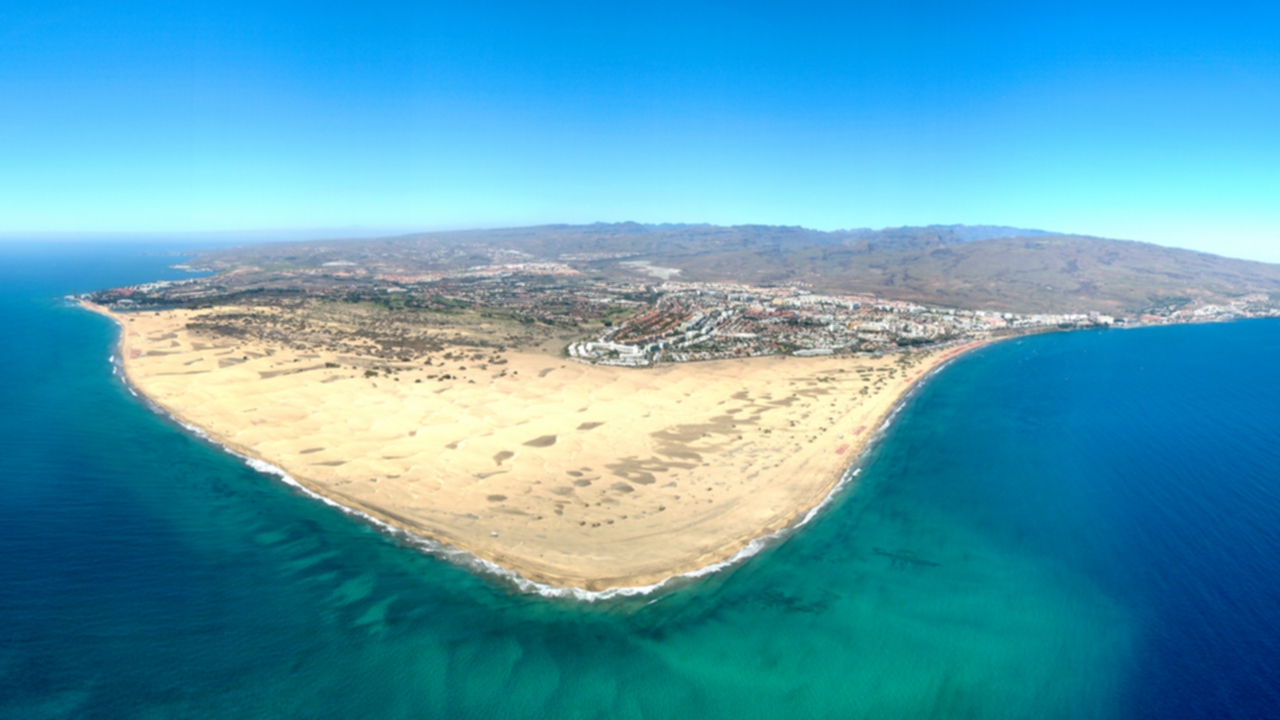 Womad in Gran Canaria was originally thought up by Peter Gabriel in the 1980s, and over the years has featured an array of top artists such as Van Morrison, Sonic Youth, Joe Strummer, Youssou N'Dour, Noa, Femi Kuti, Suzannne Vega, Enrique Morente, Khaled, Salif Keita, The Waterboys, Kevin Johansen, Midge Ure, Ali Farka Toure, Susana Baca, Concha Buika, La Mala Rodríguez, Cheikh Lô, Amparanoia, El Guincho, Niña Pastori, José Mercé and Estrella Morente.
This year brings together another fine range of singers and groups including African Flow, Creative Workshops, Dona Onete, Hanggai, Jungle by Night, Mariela Köhn, Wolfworks, etc. But if it is dizzy tours you are looking for, look no further than Gran Canaria, the island with its own sound track capable of assembling a single dancing planet.
Updated dates for the 2019 WOMAD