15/06/2020 Portada Inglés , Culture 0 comments
Gran Canaria is one of those extraordinary places brimming with archaeological, ethnographic, artistic and natural treasures of worldwide importance.
Some places stand out for their nature. In others, their historical or artistic legacy shines particularly brightly. There are also sites recognised the world over for their traditions. And finally, there are lands that seem to practically have it all. Gran Canaria forms part of this select list of places that really stand out for a full array of wonders.
1. The thousand twinkles of yesteryear
The past still makes itself heard in the present through the 1,100 archaeological sites documented in Gran Canaria, passed down by the ancient aboriginal population, representing one of the greatest densities of this type of manifestation in Spain. This imprint is clearly seen on the island's summits and more specifically within the boundaries of the Gran Canaria Risco Caído and Sacred Mountains Cultural Landscape, declared a World Heritage Site by UNESCO. As one example, this space amasses over a thousand cave etchings of female pubic triangles, one of the planet's most significant concentrations of this universal symbol of fertility and, basically, of life.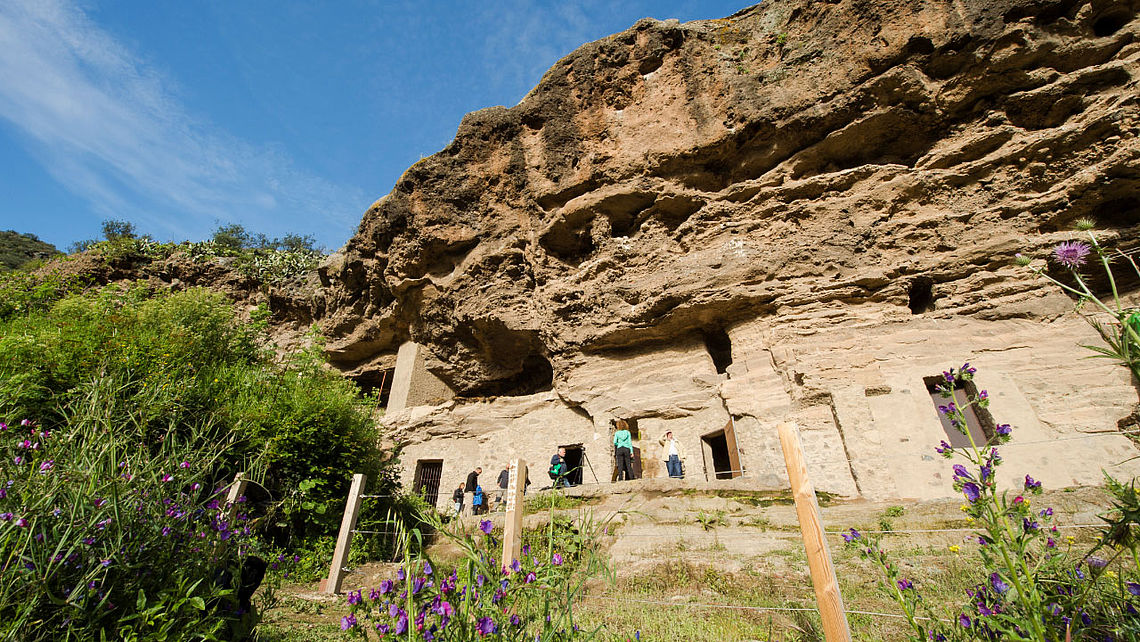 2. The profound human imprint on the island
Human beings always leave their imprint over time. The air that we breathe is the same that the former generations breathed, and they also experienced their own fears and dreams. In the case of Gran Canaria, how people adapted to the environment can currently be seen in a catalogue featuring more than 10,000 ethnographic items related to water, agriculture and livestock or architecture in its more diverse representations. As just one example, the island has more than 4,500 hydraulic heritage items in its inventory, although in practice this figure should be much higher, also making it one of the areas of Spain with the greatest density of water engineering and agriculture elements. What's more, the island can boast more than one hundred elements and places that have been declared Cultural Interest Sites.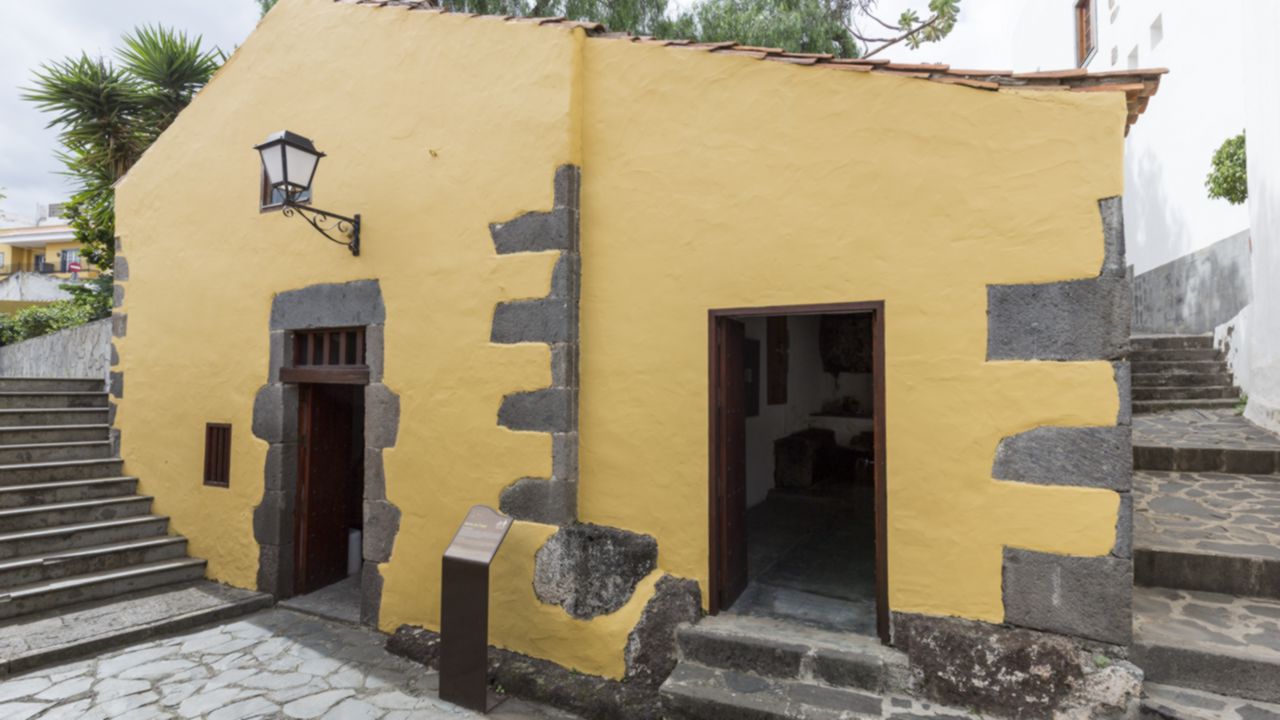 3. Stargazing like a thousand years ago
At the start of each spring, no matter what is happening in the world outside the cave, sunlight will shine inside the Risco Caído astronomical marker, at the summit of Gran Canaria, and mark the passing of time, the seasons and life itself. The continuity of humanity, therefore, is observed and written by rays of sunshine and moonbeams inside a cavity at the island's summit. Those ancient societies lived in caves, but they gazed at the stars and celestial bodies and turned the island's peaks into a place to commune with the infinite, over a thousand years ago. Nowadays, this dialogue between humanity and the stars still finds an ideal channel in Gran Canaria as its skies have been declared a Starlight Destination, a certification awarded after intense work to measure parameters to define its quality from an astronomic point of view and after performing a study on the territory's opportunities to develop astro-tourism and astronomy outreach activities.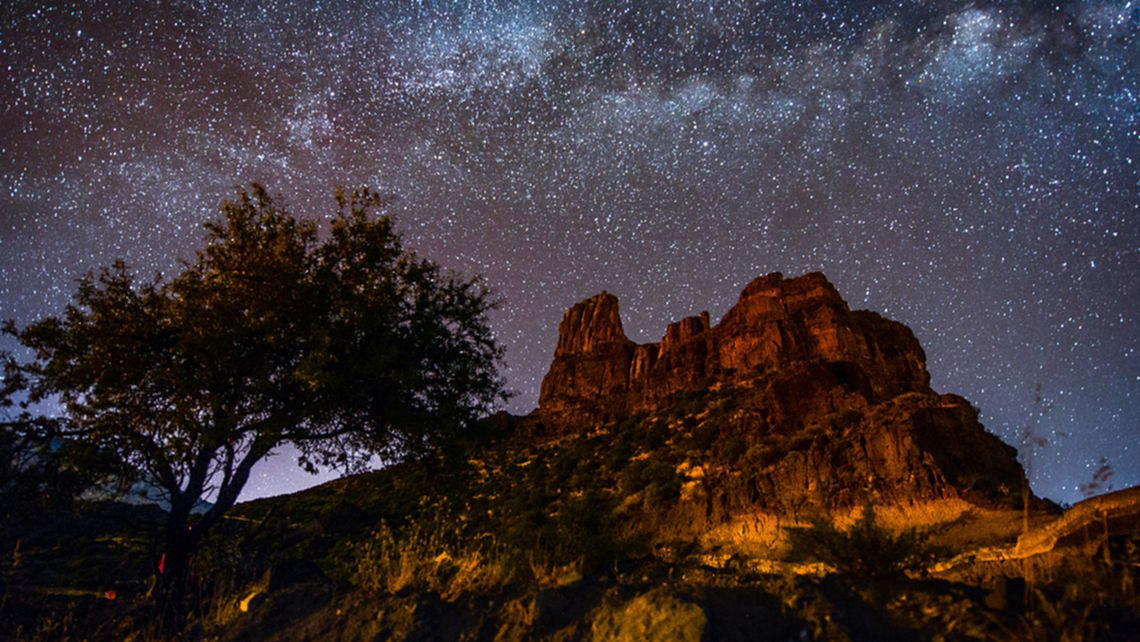 4. Atlantic flowers in the mankind's garden
Mankind has been gifted a garden of Atlantic flowers here and it should take good care of it. Consequently, UNESCO protects almost half the surface area of Gran Canaria included in the Biosphere Reserve, which recognises and shelters the island's wide diversity of microclimates and landscapes and their accompanying specific biological features. Gran Canaria is home to more than a thousand Canary native plant species, of which almost three hundred are endemic to the Canary Islands and almost one hundred can only be found on this island. The beauty and singularity of the island also soars with the flight of the blue chaffinch and moves with the unhurriedness and majesty of a giant lizard.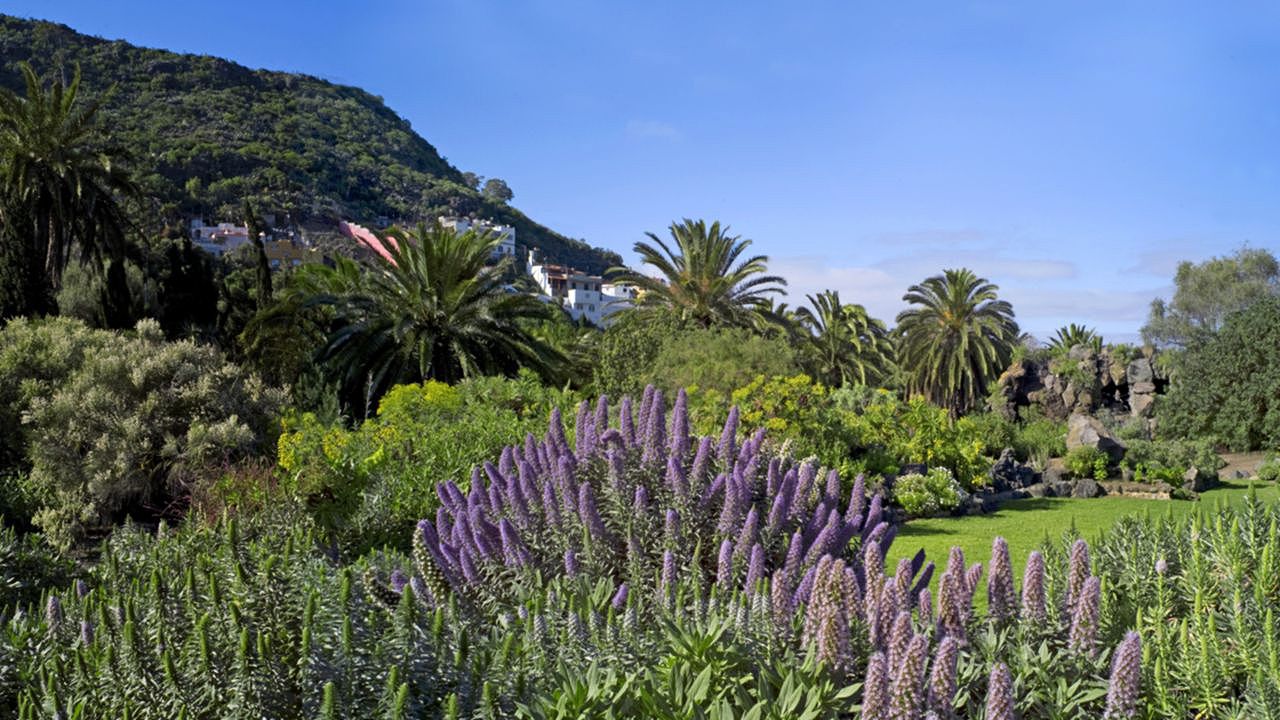 5. Message in a bottle bobbing through the world's seas
Every day, millions of waves break on Gran Canaria's coast. Nevertheless, the island has also been able to send out its own waves of genius to the rest of the world, through the voice of Alfredo Kraus, one of the 20th century's most outstanding tenors. These waves also speak of the iron spirals produced by the sculptor Martín Chirino or the sack collages made by painter Manolo Millares, featuring in some of the world's best collections of public and private art. The island has sent out messages that have reached many shores. Poems by Josefina de la Torre or the novels of Benito Pérez Galdós, one of the great 20th century European writers, like maps inside a bottle that keeps on bobbing through the seas of mankind. We can draw a great deal from the Galdosian concept to light up our world from our own homes right now: "Our imagination is what you actually see and not just your eyes."