Mountain sports
The sea doesn't mind.
And the ocean and the beaches won't be upset if you choose the mountains of Gran Canaria.
Because Gran Canaria is not only the home of surfers and divers. It is also home to a sea of mountains, which are perfect for practicing sport. Hiking, climbing, mountain biking and cycling routes. Everything travels together on this miniaturised continent. On an island that allows you to change sport as easily as you change your shirt.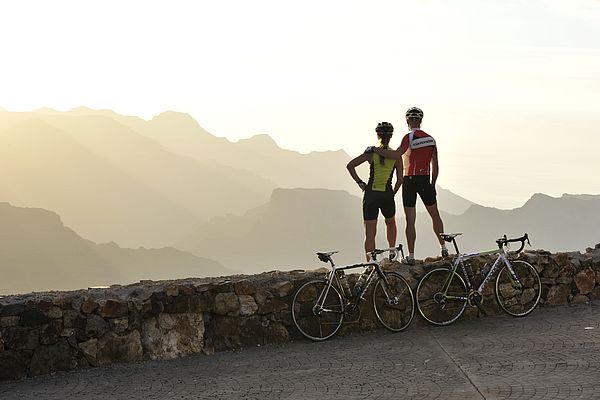 In less than one hour by car you can swap the sea for dizzying mountains, in places where no sound is heard. You can leap in one moment from our ocean of beaches to our extensive network of hiking trails, where you can spend a whole day strolling among pine forests, or following winding roads on bikes, passing through villages so small that they are gone in the blink of an eye. There are different options for different people.
Routes through changing landscapes for bicycle lovers
For lovers of tough sports, Gran Canaria offers a comprehensive range of steep slopes with diverse scenery. All of this in a gentle, agreeable climate.
Hiking in the network of royal trails
For people who are curious and who wish to forget all about hustle and bustle. Practicing sport while still admiring all the hidden charms of nature on the island. Adrenaline for lovers of mountain biking
There are a thousand different types of tracks in the mountain areas of Gran Canaria. This means that even novice bikers can practice the sport flat out, while enveloped in the peaceful climate of the island.
Mountain climbing on an uphill island
And for those who need to face challenges (even on holiday), Gran Canaria is home to a large number of nature areas that are made to measure for climbing enthusiasts. Great walls and a whole range of vertical ascents. A range of challenges that only those who are crazy about climbing truly understand.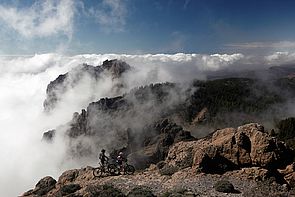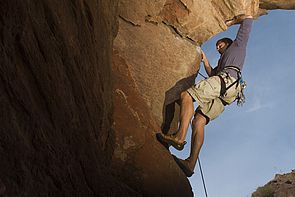 Source consulted: List of active tourism activities (January 2019) confirmed and updated by the Government of the Canary Islandspor el Gobierno de Canarias.