A sugar coated mountain top
The mountains of Gran Canaria, the peaks of the round island, are fast becoming a sugar coated mountain top. The sweetest peak that anyone can remember. Do not get us wrong, there is no Charlie wandering around looking for the Willy Wonka golden tickets here in the village of Tejeda. There is no sweet factory hidden away from prying eyes. What there is in Tejeda is a great concentration of sugary recipes which are unrivalled up here on high.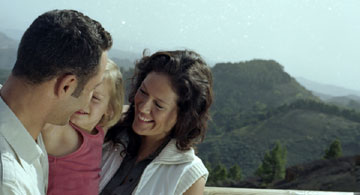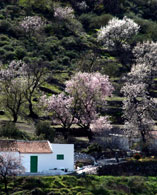 Home-cooked Artisan recipes are lovingly prepared following the same methods passed down through the generations. Even the sea of clouds accompanying the Bentayga rock could end up being sweetened if these recipes continue to flourish as they have done at this mountain top village.
Just take for instance Bienmesabe. A typical Tejeda dessert. It is not just the sweet with the best name you could possibly find. It is also Bienmesabe, a typical dessert of the area, your best partner possible, the best accompaniment to any other pudding. A mixture of sugar, almond, yolk and cinnamon which fits just like a glove on any ice cream imaginable, one flavour fits all. It also goes with cakes, or whatever else you like to sweeten it with.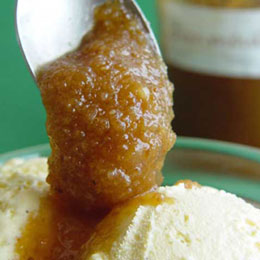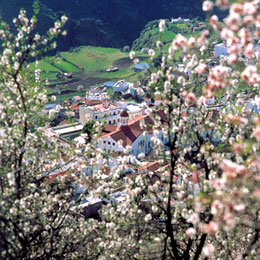 For it is precisely because of almonds that Tejeda can blow its own trumpet up and down the roads leading into the village. And the same goes for the local bee honey, yam cakes, and plum jam. For there are groves of plum trees, and almond trees too, that come out in flower from time to time, creating a gorgeous scenery well worth a visit. So just enjoy yourself a little. Get to know Tejeda. Leave behind your hot water bottle and your thermometer. Treat yourself to more ice cream, more sweet Bienmesabe. Come up to Tejeda, and find us up here at the end of the road taking you to the highest mountains on the round island.
Day trips to Tejeda
Tripgrancanaria organizes routes all around the municipalities in the interior of the island, including Tejeda and Roque Nublo.
OKGranCanaria will take you on an itinerary which starts off at the coast of Arucas up to the island's summit.
Handmade Tours, where travelers meet tradicional local flavours.