La Fortaleza, a telluric place
For fans of enigmas, of gateways to the past, today we have a special recommendation. We recommend you take the route to one of the most relevant archaeological settlements in the islands. A truly magnetic place: La Fortaleza.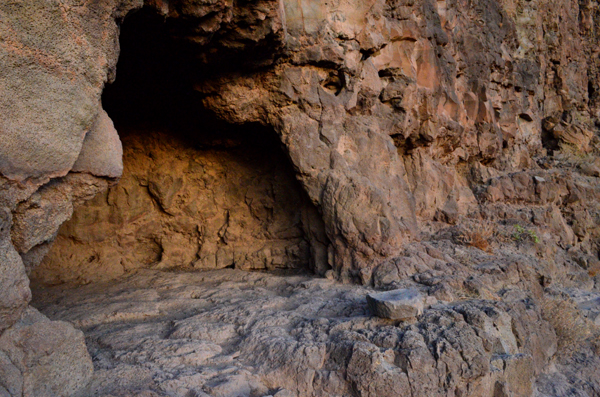 You will find La Fortaleza in the municipality of Santa Lucía de Tirajana, to the southeast of Gran Canaria, at the heart of Caldera de Las Tirajanas.
Who said stones don't talk? Come along to La Fortaleza, listen carefully, and you will be able to count the endless numbers of colours that emerge from the mountains and skies. Then just a second later, you will start to appreciate the undulating terrain. And once you are at one with nature, you will see how you will soon stop feeling tiny in the presence of such enormity.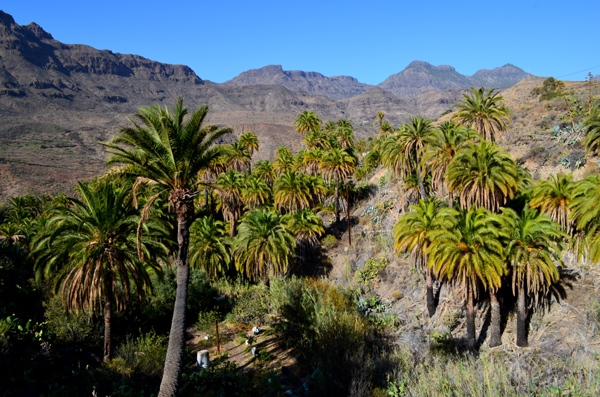 La Fortaleza is the memory and the finest example of a fortified settlement out of all the indigenous societies on the island. Its eastern side presents a large number of natural caves and other ones hewn out artificially, featuring living quarters, food storage areas and burial areas. The whole settlement, declared a Site of Cultural Interest, is composed of three rocks: Fortaleza Grande, Fortaleza Chica and Titana.
Fortaleza Grande is set out on different levels, joined together by paths and tracks. These paths include the original tunnel that crosses the Roque and which adjoins both sides of the settlement.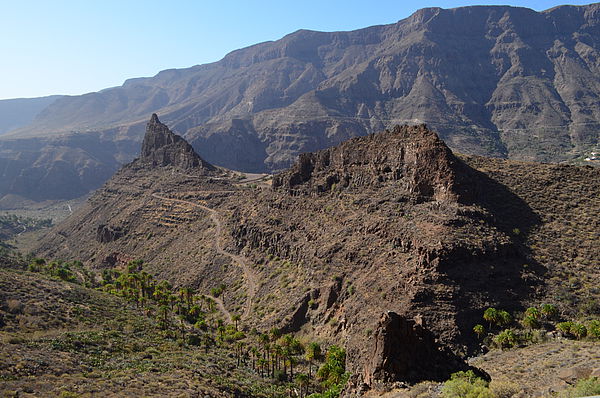 Around 1485 there were only a few fortresses left in Gran Canaria to keep European conquerors at bay, and one of these was La Fortaleza, a cave in a steep rock, in the area around Las Tirajanas Ravine, the site where the islanders resisted the seige by Pedro de Vera's troops. We traditionally recognise 29th April 1483 as the date of the end of the Conquest, although the official inclusion of Gran Canaria to the Spanish Crown took place on 20th January 1487.
All this is depicted in the short film 'Ansite', by Telde director Armando Ravelo. This tells the story of the last day of indigenous resistence on the island of Gran Canaria. Musical combo Non Trubada also dedicated a song with the same title. Writer Sandra Franco Álvarez also revealed its secrets to children in her tale called 'El lagarto de La Fortaleza' (The lizard of La Fortaleza), the story of hidden treasures in this magical place.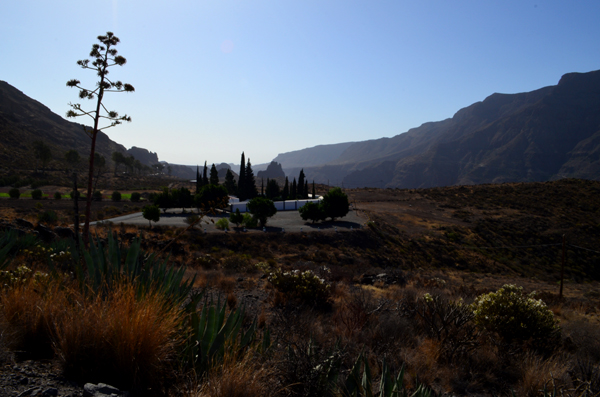 La Fortaleza has always served as a refuge. This was the 15th century, when the first islanders created settlements that became the first towns and from where they gained shelter from the Castilian invaders. Thanks to recent excavations it has been revealed that Atalaya Grande could also have had a sacred side to it. The enclave continues to be a refuge today, for anyone who comes along just to marvel at it. Around these peak areas it is easy to feel part of something greater, and universal.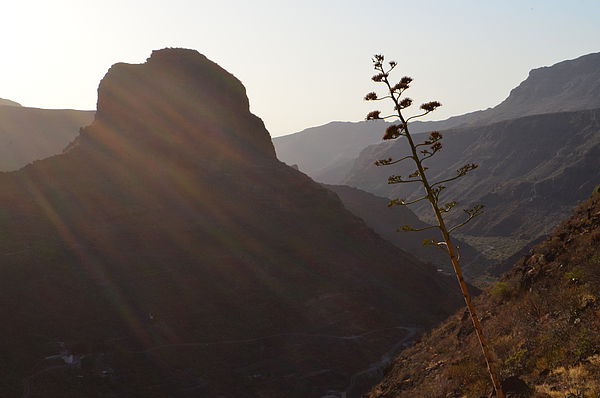 Noise is an ever present in our lives, so much so that we sometimes don't even realise. That is until you come to a place such as this and discover that silence is not about thinking, but feeling. You might get answers to questions you hadn't even thought of. La Fortaleza is a place to delve into, go through its tunnels, go from one side of Las Tirajanas Ravine to the other, sit down in the caves and just stop for a while. You will be in a safe haven.
How to get there

Just one hour away from the city of Las Palmas de Gran Canaria, we take the GC-1 motorway from there to Arinaga. Then take the GC-500 as far as the 'Era del Cardón' and take the GC-65, towards Santa Lucía. We then take a left turn along the GC-651 towards La Sorrueda.