Ingenio
The name of Ingenio is derived from its dedication to sugar cane, but that is too many centuries ago and it has rained a lot since then. Last century, not that long ago, we have seen tomato crops at the coast, but inland its ravines were still populated by very agricultural almond and olive trees. These lands used to get a lot of rain, as its stunning bordering ravine of Guayadeque will testify, which separates it from neighbouring Agüimes, for the lush vegetation it preserves. Around here are some amazing restaurants that sit either side of the ravine, hewn out of the mountain rock with their cave galleries that tempt you in, and invite you to take a table of your choice and order one of its specialist dishes, which usually means grilled meats, mainly pork, highly recommended around here.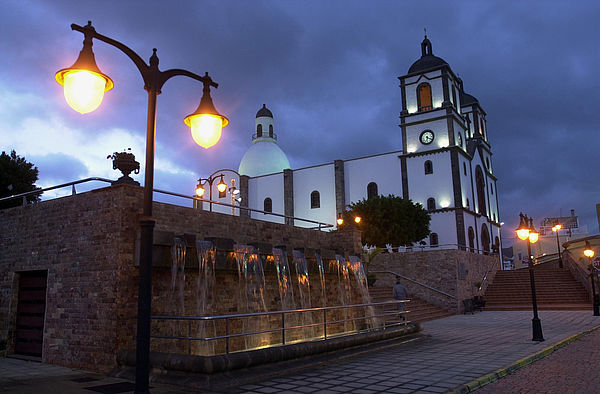 The pig was always a popular animal that was reared by most families, and in Ingenio itself there were many who became a now extinct trade, that of cochinero. "They rear suckling pigs with such care that they are like artists moving around the island, to the far distant corners, selling them on for handsome profits", so wrote journalist Luis Morote in 1909. Official chronicler for the municipality, Rafael Sánchez Valerón, quotes this phrase as he tells us about how the rearing of suckling pigs was done. Such was the abundance of offspring that the female pig would produce, that piglets were sold on to pig farmers when only forty days old.
There were also pigs for fattening up that pig dealers were interested in having. The first group would then set off "along different routes all over Gran Canaria, with each cochinero having his own itinerary, and respecting others' itineraries completely. Loaded onto saddle bags on the backs of their mules, our pig sellers would spend several days away at a time. Their cries of "Pigs!!" echoed around the most inhospitable places".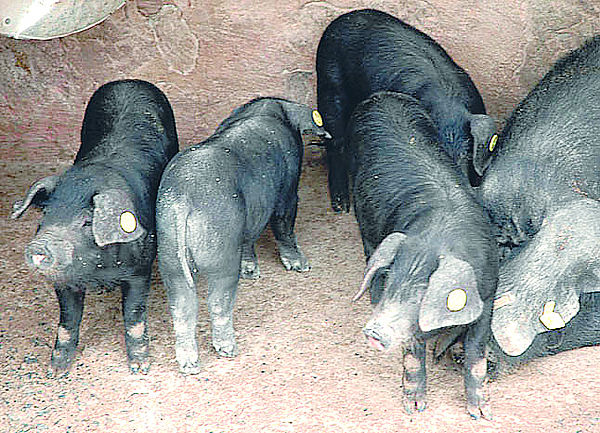 Those who reared and slaughtered pigs at home supplied their families with meat and lard, which was salted and stored in casks, as well as the renowned soft paste chorizos and sweet black puddings. This is now sadly a lost tradition, but which is fondly remembered every year in this municipality by those who celebrate a fiesta called the Bajada del Cochino or bringing down of the pig, held every August in the coastal district of El Burrero.
For those who went to the local shop to fill their pantry, there was a grocer in the old part of Ingenio, known as the "The Juanito Marcial Shop", which wasn't his real name, but Juan Rodríguez, "the son of Marcialito". Juan invested the money he earned and saved as an immigrant in Cuba in the 1920s to start up his business and sell products typical of the "olive and vinegar shops", namely different types of cereals, oil, crockery, petrol, espadrilles, and, as he was in Ingenio, olives with mojo! These were made to a traditional village recipe which his daughter Rufina has carried on making.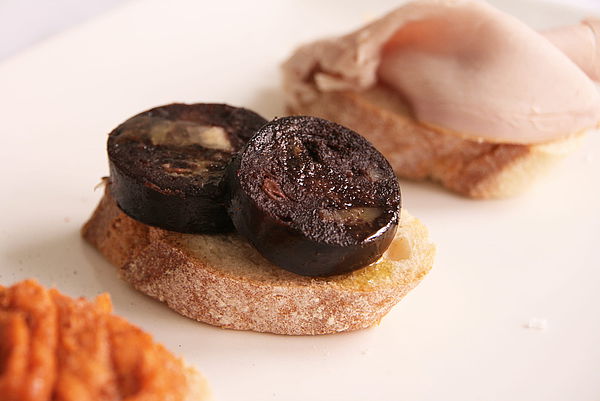 "We used to make kilos and kilos of them and we kept them in 50 kilo casks, to sell them in the shop", she recalls, and she now has daughters of her own who are thinking of offering the product beyond its present market of the home and family. For every two kilos of olives they used three bulbs of garlic split up clove by clove, and unpeeled. They are crushed in the mortar, with sea salt, until only tiny bits are left. To this mash we add a couple of locally grown dry peppers, which we have chopped up and taken out the pips, boiled until soft, and then carry on with the mashing.
We said that it was a mashing paste for olives; these have been left to soak for four days in abundant salt, and on the day of the mojo sauce we drain them, mash them with a pebble on a kitchen board so they split, and in a pot are mixed in with the main paste, plus a dash of olive oil, and another of vinegar. We stir it all in and cover everything with water. A little more salt is added if needed, then a large amount of fresh oregano to complete the recipe. It is stirred with a wooden spoon and left to stand for a further three days. It is then ready for the meal table, so enjoy your meal.