La Aldea de San Nicolás
There is a tomato that wends its way all around Europe. It disembarks at ports such as Southampton and Rotterdam on the so-called (by Canarians) "fruit boats", and from its harbours and warehouses come lorries to deliver to all the markets, fruit stalls and supermarkets on the old continent. If we were talking about a film and turned the clocks back, we would surely find ourselves in a little village with houses scattered around the mouth of a ravine, flanked by steep pointy mountains.
At the seashore lie a pebble beach and a large pond, completely silent for 364 days a year and packed with revellers on just the one day. Inland, a succession of reservoirs adorn a steep and rocky terrain.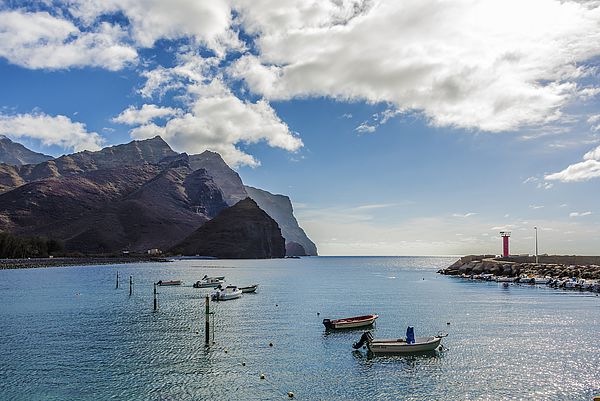 This is La Aldea de San Nicolás, the most tucked away town in Gran Canaria, while at the same time according to its neighbours from the rest of the island, the most welcoming and friendly. From its valley nestling under towering mountains, every harvest produces millions of tons of its famous tomatoes, eagerly devoured by Europeans in their salads and sauces.
Also here is the highly regarded product that nourishes tasty salads, which often accompanies a soft or semicured goats cheese, and for the most avid cheese enthusiast, fully cured and tangy cheese. La Aldea de San Nicolás has an important cattle stable which provides milk to make these lovely cheeses. The only thing that is left to complete this typically Aldea menu is some fresh fish, fried or boiled in a simmering broth, topped off with some roasted gofio maize meal.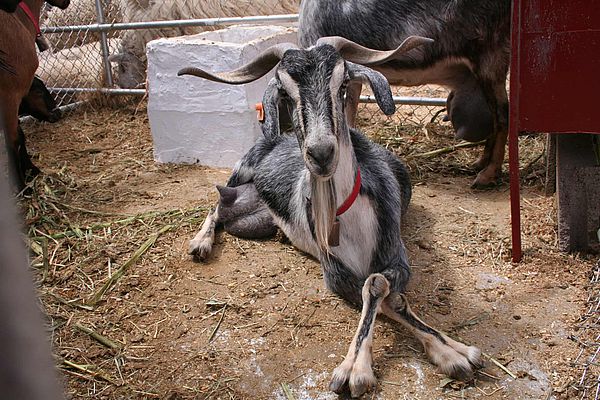 But like with the Russian Matrioska dolls and their succession of dolls on the inside, the ravine tucked away here has its own succession of narrow little gullies also hidden away which meander southwestwards. Down this way, other much smaller villages, which are really districts of the main town, also have their little oases of tropical fruit groves growing on estates that run all the way down to their own pebble beaches.
Indeed, if we go down the gulley at Tasarte to the delightfully deep blue sea on its beach, we have reached the birthplace of one of the most classic of Canary dishes available on the menu of many an island restaurant, this being octopus ropavieja. If you want to try the original, this is the place to do it.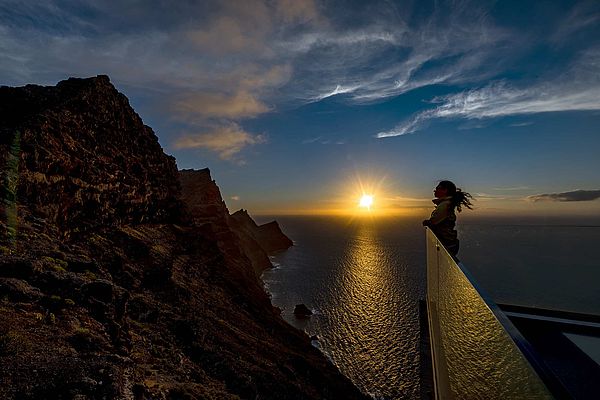 This idyllically portrayed rural gastronomic landscape, behind its bright colours, aromas and flavours, hides enormous effort on the part of the people who are well known for hard graft. They have not long ago lived through years of isolation and hardship, which they do not want to forget, so as to show visitors their deep-rooted character. And this shines through in a most didactic and pleasantly surprising way, through the "most important living museum in Europe", as they proudly proclaim. There are actually thirteen museums to show off, among them the gofio mill, tomato packaging, the little food shop, the orchard allotment with its well, even the peasant's house with its cheese making facility, his bread oven and the maize toaster for making gofio.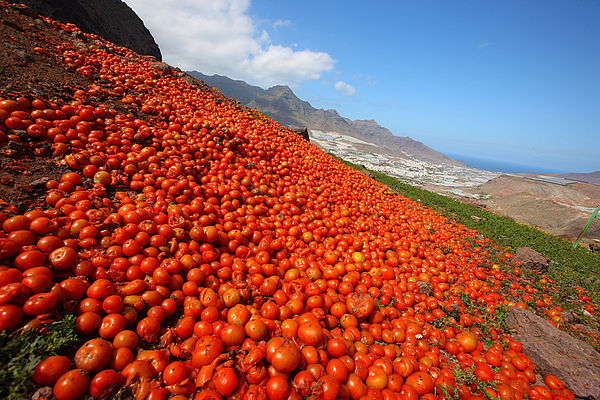 These uniquely charming spots are really a mill dating from 1898, a typical "oil and vinegar" grocer's from last century, and an authentic peasant's house with all its components, which miraculously comes to life with the locals themselves acting out their parts, bringing a tear to our eye and making our hair stand on end, as we listen to women singing their traditional songs while they pack their tomatoes as they would have done back in 1950.
For more information about the living museums in La Aldea de San Nicolás, go to: www.nortedegrancanaria.es