La Fortaleza Visitors Centre
The centre has attractive displays for visitors to delve into all the archaeological aspects of La Fortaleza first hand. All displays are available in three languages (English, Spanish and German).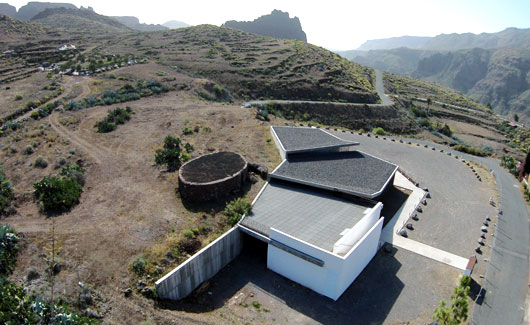 The exhibition room offers the very best of traditional museum displays, along with all the latest technology. It has hyper realistic scenery highlighting all the settlement's features under one roof.
The main courtyard is set up as an activity area for presentations and workshops… and, as an added attraction, the same space will be holding temporary exhibitions all year round.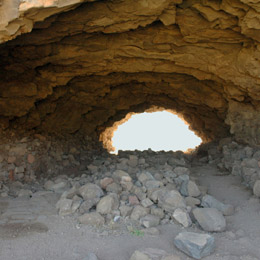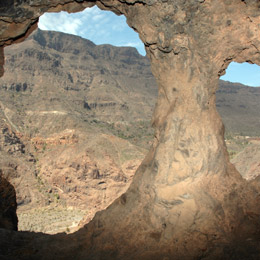 In the audiovisual room there is a permanent documentary showing of the daily lives of the pre Hispanic inhabitants from the small settlement of La Fortaleza.
Up at the viewpoint terrace, visitors can obtain information about the natural surroundings of the settlement, as well as being able to see a reproduction aboriginal home.
Likewise, the centre also has a small shop where visitors can purchase articles related to Gran Canaria's archaeological and aboriginal past.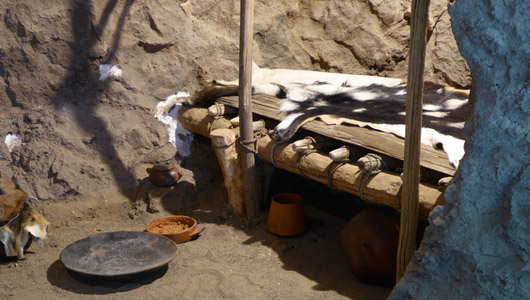 As well as revealing the history of this magnificent archaeological enclave, a series of initiatives including workshops, guided tours, temporary exhibitions and other events related to archaeology, history and culture in general, make this the ideal place for the whole family to come and enjoy.
Opening hours
Tuesday to Sunday from 10:00 to 17:00 h.
Mondays closed

Entrance fee
General price: 4 €
Discount for groups. Applies to groups of 10 or more persons who are residents of Gran Canaria: 3 €
Unemployed (when showing Unemployment Card). Children between 5 and 12. Over 65s who are residents of Gran Canaria: 2 €
School visits by centres from Santa Lucia. Over 65s from the municipality of Santa Lucía: free entry.
Guided tour of the archaeological settlement 10 € (for groups of 8 or more people. By prior appointment. Price includes entry to the Centre.)